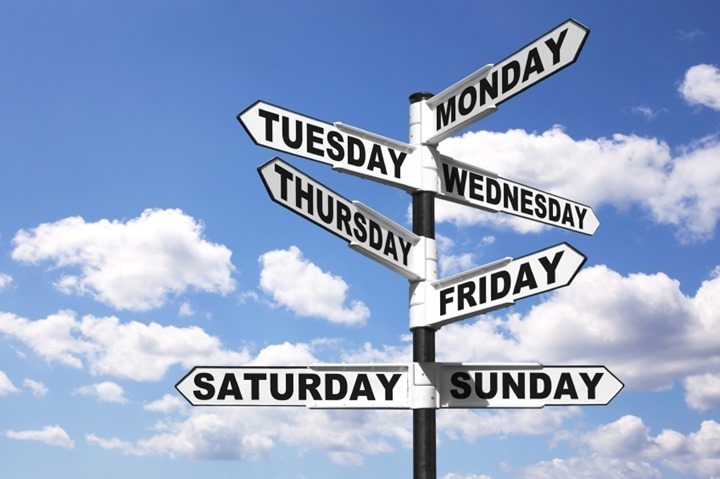 The Week in Review is a collection of both all the goodness I've written during the past week around the internet, as well as a small pile of links I found interesting – generally endurance sports related. I've often wondered what to do with all of the coolness that people write, and while I share a lot of it on Twitter, Facebook, and Google Plus, this is a better forum for sending it on to y'all. Most times these different streams don't overlap, so be on the lookout at all these places for good stuff!
So with that, let's get into the action!
DCRainmaker.com posts in the past week:
Here's all the goodness that ended up on the main page of DCRainmaker.com this past week:
Monday: A Weekend Skiing in the French Alps
Thursday: Understanding Live Streaming Video Options for Action Cams: GoPro, Sony and HTC
Friday: Stryd: Hands-on with the first running power meter
Stuff that I found interesting around the interwebs:
Here's a not-so-small smattering of all the random things that I stumbled on while doing my civic duty to find the end of the Internet:
1) Nike+ Fuelband SE Bluetooth Protocol Reverse Engineered: While I'm no expert on programming, from what I do know about security best practices and authentication – this isn't pretty.  Some pretty obvious security lapses in the way the authentication occurs.  Given Nike has more or less disbanded the team, will be interesting if anything is done here. (Sent in via about 90 of you, but reader Frbbs was first, thanks all!)
2) Ironman plans live tracking of pros during championship events, using Quarq device: Ironman kinda-sorta announced plans to attach live tracking devices to all pro triathletes for the upcoming season during major championship events (regional & global).  The device is a Quarq branded system that appears to leverage a cellular connection along with the ability to pickup sensors, including ANT+ heart rate, power and others (at athletes discretion).  Plus of course speed/distance/location/etc.  I reached out to Quarq for more details, but they're going to keep things under wraps until March – the first event to use it.
3) Airbnb takes over a skiing tram for a night swinging in the wind: Given I was just up in the same area as Courchevel (where this is being done) – pretty cool promo.  Though, you certainly won't find me spending the night hanging hundreds of feet (or a thousand feet) on a few threads dangling in the wind.
4) Garmin Fenix, Tactix, Quatix, and D2 configuration tool: A nifty little tool that works on the pre-Fenix2 models for creating profiles and all sorts of other settings.  Really would like to see Garmin offer something like this for all their devices (this was created by a 3rd party).  I often wish I could easily create profiles to save and push to watches (or that I could share).  This type of functionality would also be ideal for product support when someone needs to fully reset a watch, to get it back to the right state quickly.
5) Cool video featuring the Triathlon Squad: A good look behind the scenes at what it's like at a professional triathlete winter camp coming out of the off-season.
6) CyclingTips.com rolls out 'Ella' – women's focused site: I love Cycling Tips – awesome site covering a wide range of topics.  Good to see them expanding into a dedicated women's focused Cycling Tips site.
7) A creative way to combine a Garmin watch with a Mio Link: I've got no idea how well this works long-term, but…it's pretty creative.
@dcrainmakerblog my attempt to thin down my wrist. @MioGlobal link under @Garmin 910. Needs a solid mount yet pic.twitter.com/o7UeuJcYuE

— Jim Libecco (@jimlibecco) January 31, 2015
8) Fort Collins (Colorado) equips ambulances with bike racks: I'm not sure whether to be happy or sad here.  Hopefully some day these won't be required. (via Greg F.)
9) 3D Printing Bikes: While the video seems to be missing some of the steps – still some good food for thought. (via SportTechNews)
10) American Triathletes go to Cuba: This probably isn't so much of an interesting story for the rest of the world, but it's noteworthy for Americans.
11) A look at the GoPro broadcast TV live streaming option: While I showed you this week the consumer methods for live streaming your GoPro, this photo (and story) shows you more detail on the additional hardware required to stream the HD feed for broadcasters like ESPN.  Pretty bulky today, though I assume it'll shrink over time.
Crowd Funded Projects of Athletic Note:
I regularly sift through Kickstarter and Indiegogo (plus a few others on occasion) looking for sports projects.  If you're unfamiliar with projects, read my detailed post on how I decide which projects I personally back.  Note that as always with crowd funded projects, assume the project will be late and will under-deliver on features. Thus far, on the numerous products I've helped 'fund' (except a leather bike handle), that's been the case.
(I didn't see anything worthwhile this week, I do know there's a few projects baking for the first and second weeks of February though…)
Sports Technology Software/Firmware Updates This Week:
Each week I quickly highlight some of the new firmware, app, software and website service updates that I see go out. If you're a sports technology company and release an update – shoot me a quick note (just one liners is perfect, or Tweet it at me is even better) and I'll make mention of it here. If I don't know about it, I won't be able to post about it. Sound good?
Adidas miCoach update: A bunch of new features on the website for various Adidas products.

Withings Smart Scale: It got an update to allow you to tweak the display settings and show different stats.

Basis Peaks get smartphone support, export support: I'm writing up chunks to include in my In-Depth Review, which should be updated in the next day or two.  But at first glance good stuff, especially on the export piece.

Garmin VIRB Edit (Mac/PC): Another solid round of updates from Garmin for their video editing software.  Obviously, the VIRB is here to stay for some time to come.

Garmin Fenix2 Firmware update: Just fixing a bug related to saving activities.
—
Thanks for reading!