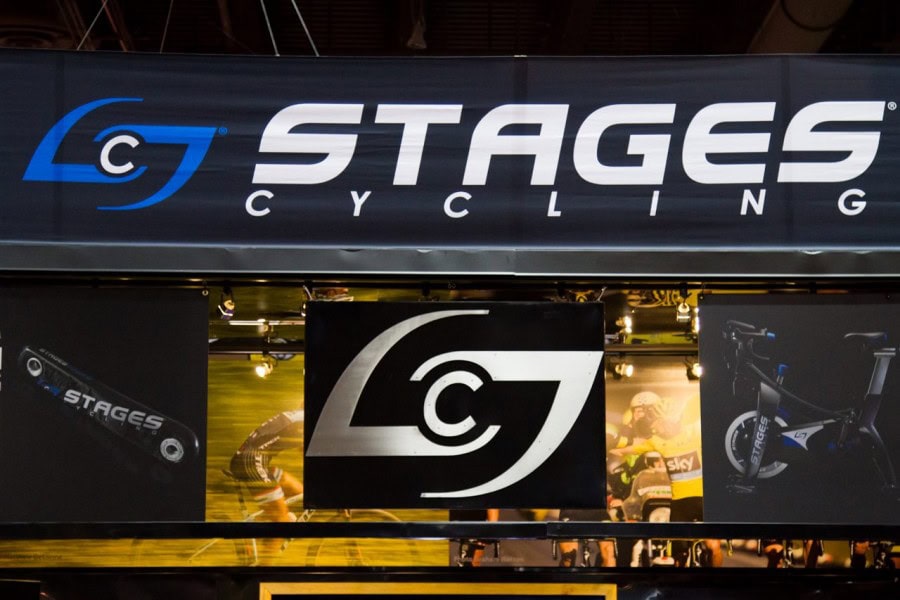 Two weeks ago Stages tweaked their European pricing, along with announcing their first carbon crank offerings (and talked about dual left/right power meters).  Today at Interbike they announced their US pricing, bringing the lowest model pricing down to $529USD – about a $170 drop from their long-standing price of $699.
Meanwhile, products across the rest of their lineup dropped in price as well – such as their Shimano Dura-Ace power meter from $899 to $649.  And their newly announced Stages branded carbon power meter is $629 (FSA BB386EVO) or $699 (SRAM BB30).  There's a massive listing of updated product pricing of course, but in general most of them are from $579 to about $649, with their most expensive offerings being the Campagnolo offerings going up to the $950 range.  Plus of course some full crankset offerings being in that same price-range.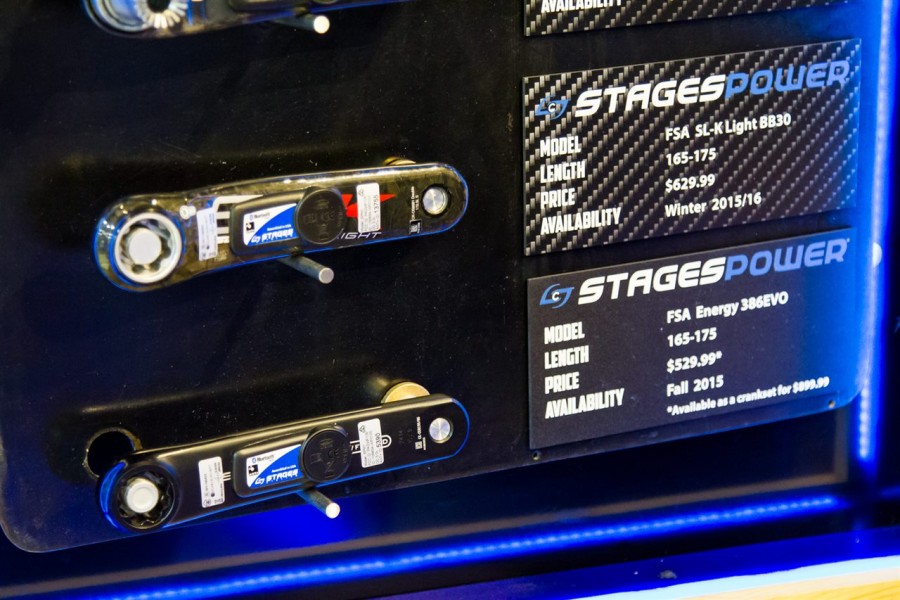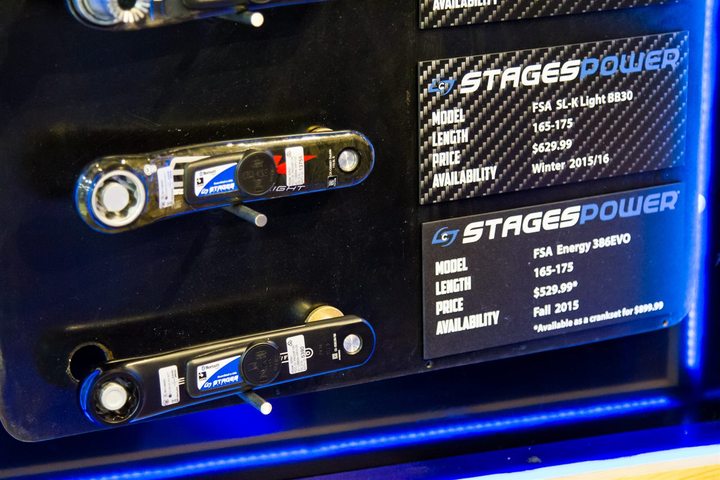 The Stages Shimano 105 5800 (the one priced at $529) is slated to be available this month.  It's available in crank lengths from 165mm to 175mm.
Because the list of crank arms, pricing, and availability is massive and sorta a mess to re-type here (and honestly, Starbucks is calling) – I'm just going to give you the full PDF they sent over, which I've uploaded here.  That allows you to find your BFF and figure out how much it'll set you back to expand that relationship.
From a pricing standpoint, this move by Stages was pretty much required.  Both spring and summer drops in price by Power2Max, Quarq, and PowerTap (with new products) and many others have really pushed the floor down lower.  Plus others like Pioneer getting into the one-legged space too.  That's not even considering products by new companies in the space such as 4iiii, Watteam and others at or below these prices.
As I've noted before – Stages can afford to sit at this price point because of brand name recognition and having a 'known good' product.  I'd suspect though by next spring, they'll have to lower prices again if the new players are able to deliver stable products.  Until then they can kinda play 'wait and see'.
—
With that, thanks for reading!  If you're looking to burn a bit of time, here's all my Interbike 2015 posts!