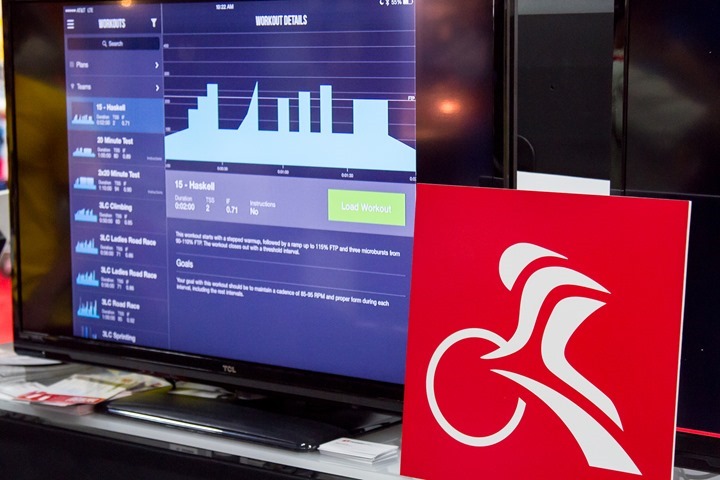 Today at Interbike TrainerRoad demo'd their upcoming desktop app refresh.  The goal of the app update, aside from looking prettier, is to lay a better foundation for new features going forward.  And to a large degree to just make finding features easier.
To start, you'll see the Devices page now looks drastically different.  Rather than showing you a list of one million potential device types to search for (like they do today), you'll just see those devices/sensors that you've scanned and successfully found (ANT+ or Bluetooth Smart):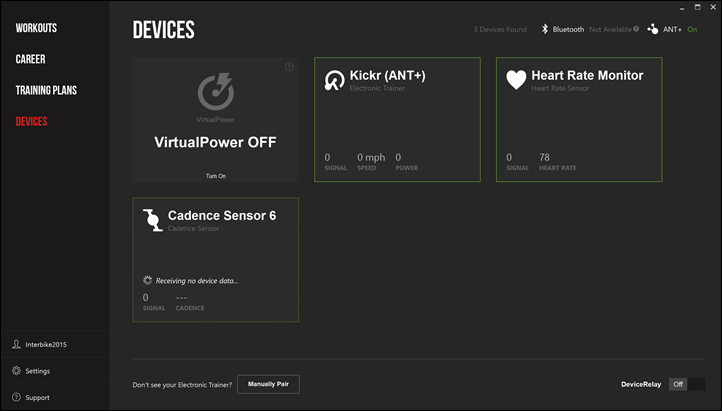 You've still got support for products like CompuTrainer, and my favorite – DeviceRelay (allows you to retransmit out your Virtual Power or CompuTrainer as ANT+).
Once you connect to a sensor you can look at the settings and do all the usual goodness like calibration and Power Match (to utilize a power meter to drive the trainer).
Next, they've made the training plans section a bit more clear.  TrainerRoad introduced the plans a while back, but this makes it easier to actually figure out how to use them and where to start.  Essentially they've got three chunks (just like in real life).  These phases follow along how you'd approach a season and target a given race.  For example, you'll start with the 12-week base phase, then the 8 week build phase, followed by your specialty phase.  The specialty phase is targeted towards a given race or situation (i.e. road vs triathlon)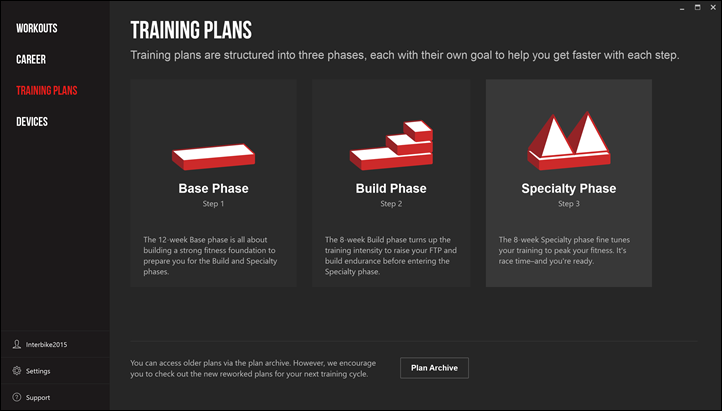 For example, here's the specialty phase:
And then into a specific triathlon plan, for example: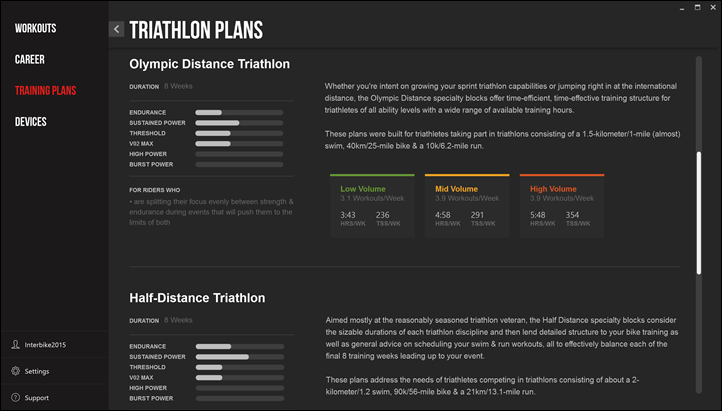 And even then, an Olympic Distance triathlon plan: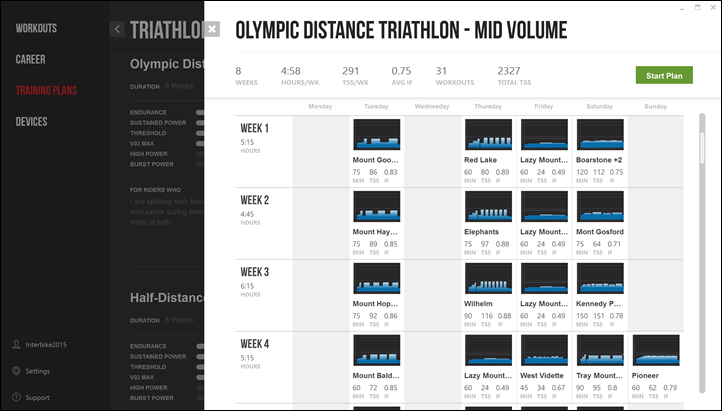 All of this matters when you get into actually working out (overrated in my opinion).  Necessary I suppose.  So you'll go into Workouts and pick your poison.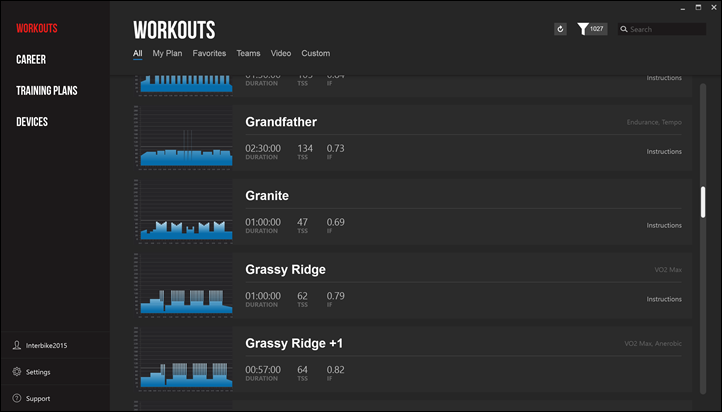 In this case the workout called Isolation, which features the always fun 15s repeats.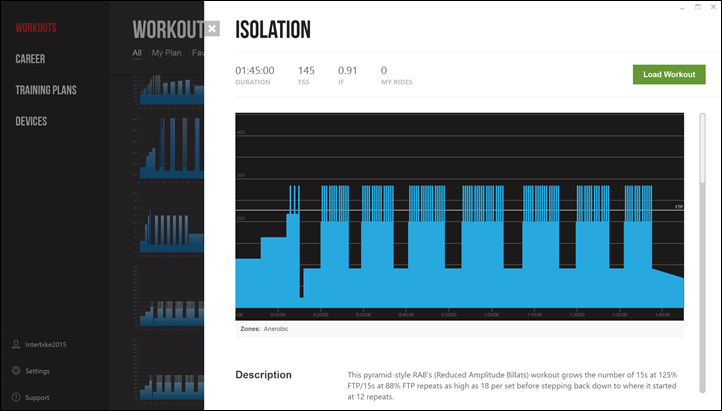 Once you load the workout, you'll see the new look and feel to things: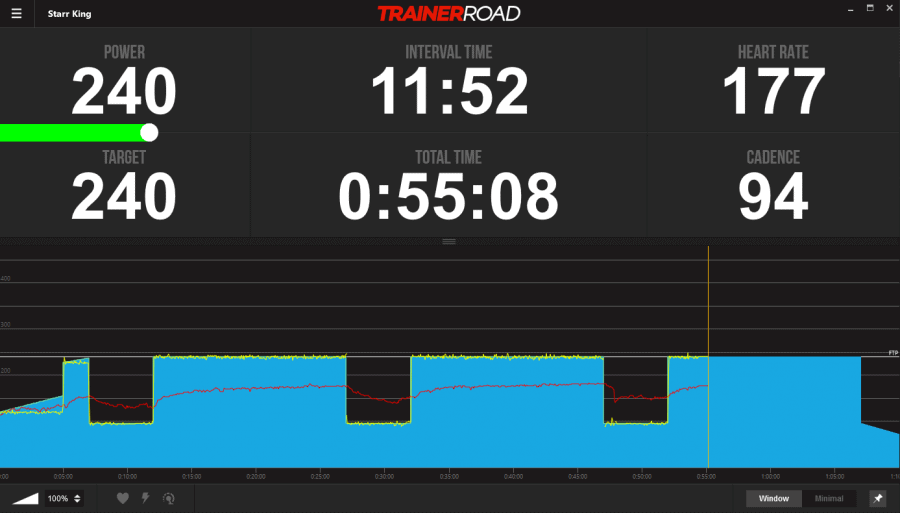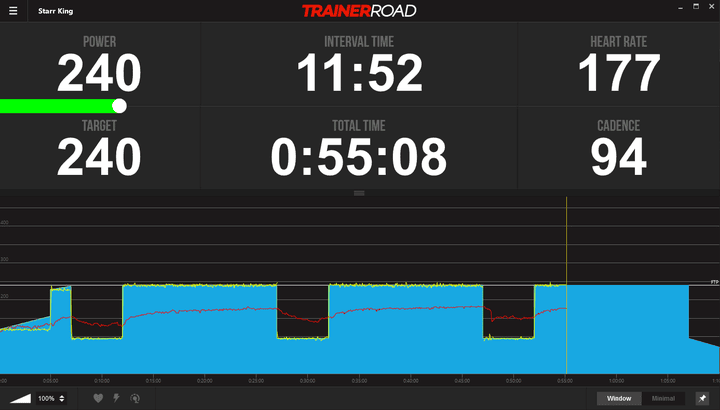 Compare this to previous: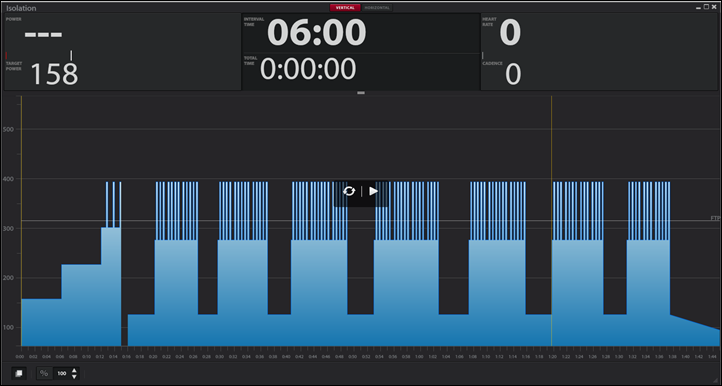 You've also got a few more options when it comes to settings mid-workout, where you'll see the actual workout window will shrink down to the left-side, allowing you to tweak things as you see fit.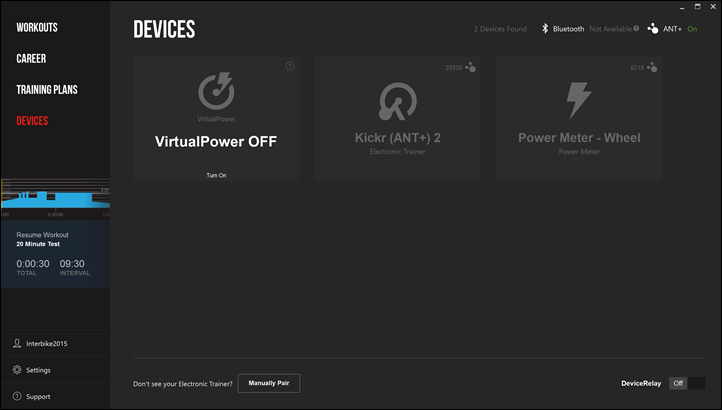 After the ride you'll get display of the data in a fairly similar format to before, just in a newly styled page: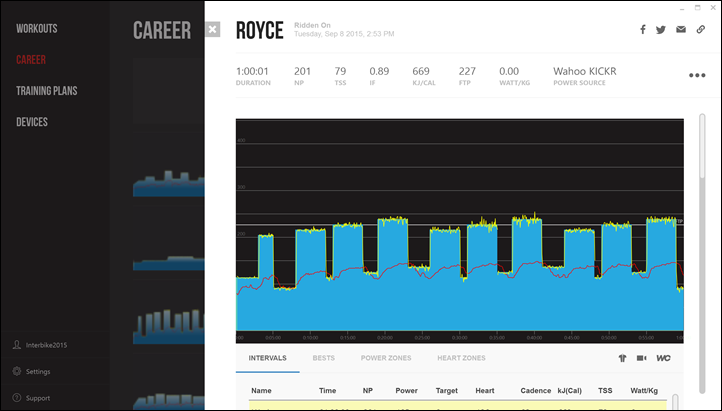 So when's all this new jazz available?  TrainerRoad will begin an open beta by the end of the month, allowing people to try it for themselves.  There are some features that'll be layered in as the beta progresses.  For example some of the social sharing pieces aren't yet there today, but will be by time the beta finishes.
And last but not least, earlier this week TrainerRoad announced that they've begun Android development efforts.  This would bring their mobile app onto the Android platform (it's already on iOS).  When I asked about timelines, they weren't at the point of being able to establish those.  In other words, don't expect it final by next month or anything – it's a wee bit further out than that.  Still, you can sign-up on their Android updates list here.  There are no plans for Windows Phone/Windows 10 Mobile support (market share is simply too small for them).
Speaking of platforms – one has to wonder how far away they might be from looking at Apple TV (now with apps via tvOS).  Given the Bluetooth Smart support there, it might make for the ideal lightweight trainer to TV platform depending on how much connectivity Apple is allowing there.  And, now that I've decided to stir that pot…I'll call this post done.
—
With that, thanks for reading!  If you're looking to burn a bit of time, here's all my Interbike 2015 posts!