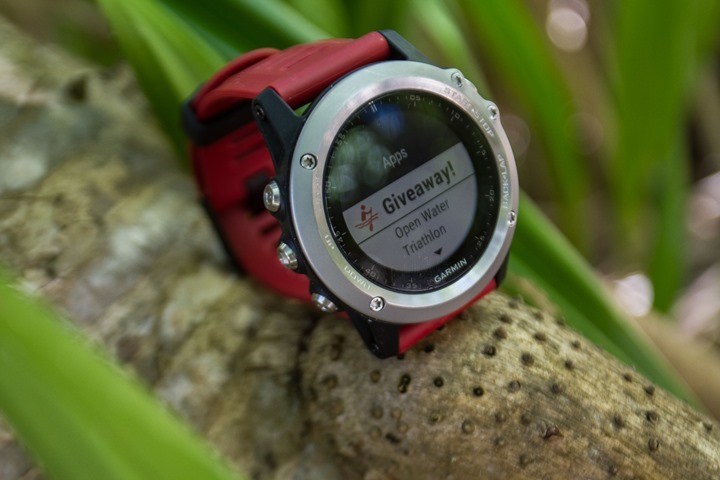 Holy cow, there were almost 7,000 entries on the giveaway – the largest to date around these parts!  To be precise, some 6,911 comments in total, after removal of duplicates and the like.  Apparently people really want the new Fenix3.
Also unsurprisingly, most of you seem to workout while on your vacations (just like I did this past week with my swim around the island).  Though, like me, most of you tend to make those workouts less structured and more about enjoying the destination you're in.  Be it hiking, swimming, or just bumbling around the city for an easy run.
So, who won themselves a new Fenix3 of their choosing from Clever Training?  Well, first up is taking those 6,911 folks over to my most favorite random site in the random – Random.org, and seeing what their crystal ball says: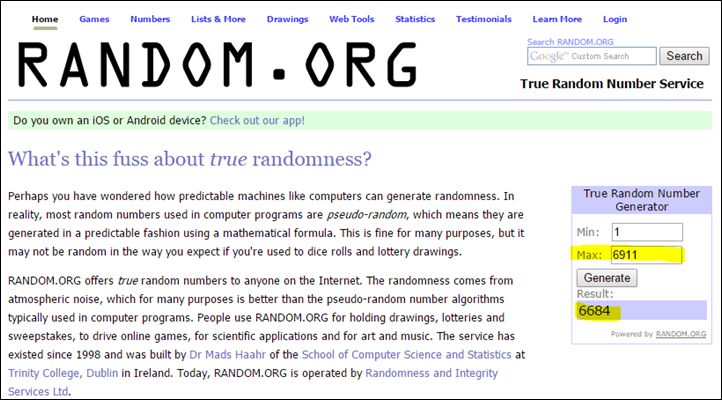 Then I took lucky number 6,684 and found it within the entry list:

It'd be Kelly (who like most of us also seems to workout on vacation a bit)!  Congrats Kelly!
For the other 6,910 of you that didn't win, no worries – you can still support the site.  By using Clever Training (who sponsored the giveaway) you also can save 10% on basically anything they sell.  Oh, and free US shipping for anything over $75.
Thanks for the support, and thanks for reading!