Earlier this week The Girl and I made our sorta-annual trek to pickup a Christmas tree at the nearby market.  The first year we returned home via Velib (the bike share system).  Last year, we ended up walking it home.  By time I got home, I realized that was a terribly poor idea.  Thus, this year, it was back to the bike.  The route home is about 2/3rds of a mile (1KM), roughly half-that if you walk.
We picked up our Christmas tree at the flower market on Ile de la Cité, just a block from the CupCakery.  Which is the same place we pick it up each year.  And, it's also where the Queen (of the United Kingdom) shops for her flowers.  So I figure if it's good enough for her, it's good enough for us.
Luckily, right next to the Queen's new namesake placard is a Velib bike stand.  So we got it all loaded up into the front basket.  It fits surprisingly well.  I know most Parisians stick groceries and mini dogs in there, but it's a great plant holder too.
From there I navigated out away from the market.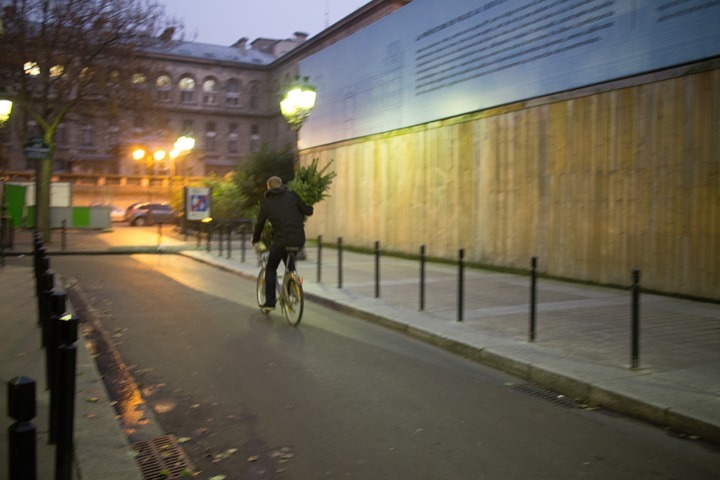 The only challenge is the highly limited visibility.  It's like missing a side-view mirror on your car.  Thankfully, the traffic is virtually all one-ways here.  Would have been less than ideal to get hit by the hop-on hop-off tourist bus.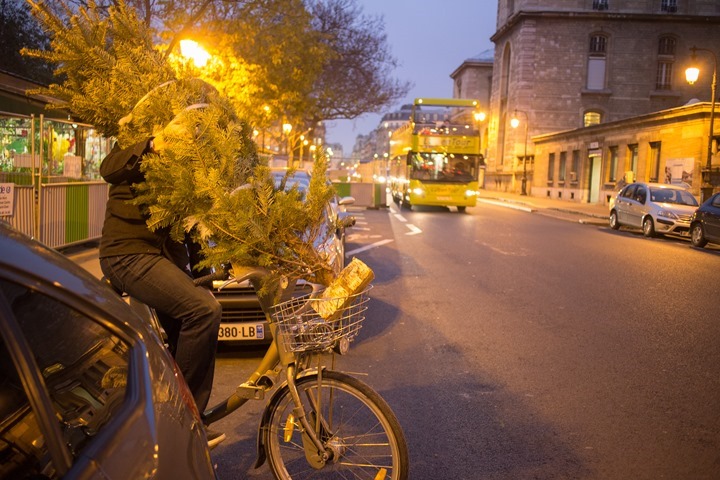 Then, I zipped past a much larger Christmas Tree (Thanks Putin!) to our house on the other side of the church.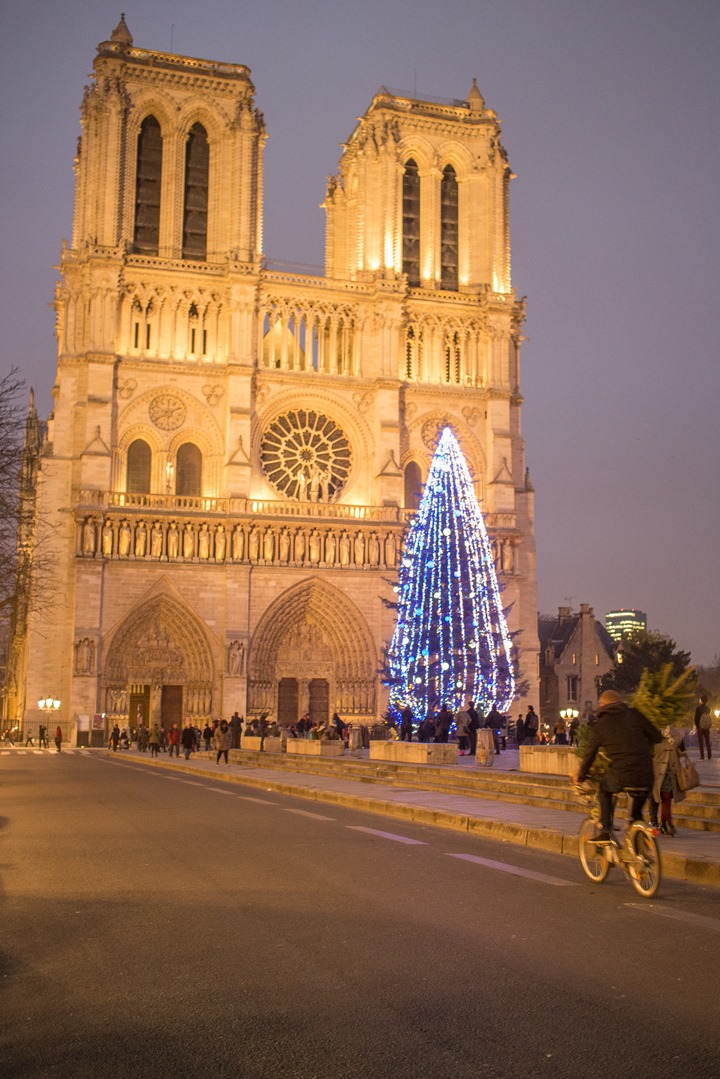 Then it's simply heading over the lock bridge and down the bicycle lane to our house.  I'd make a turn on the one-way street a few seconds later and get back to the house, which is actually the building in the picture.  Somewhat circuitous, but it worked.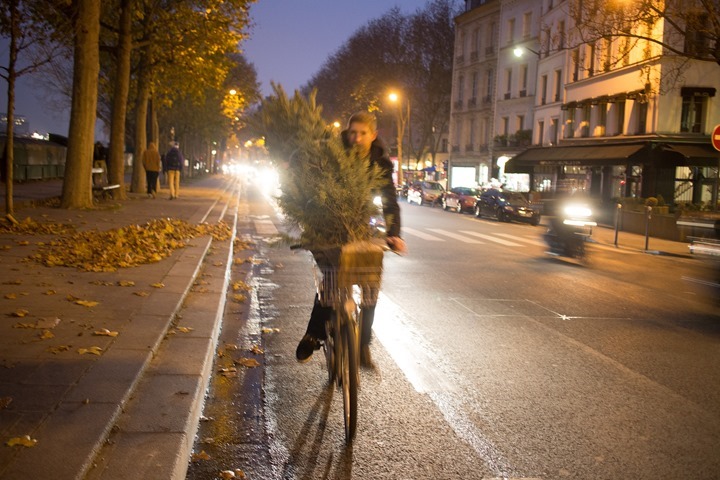 Then tonight, we got the tree all decorated.  Now we just need to add some goods below the tree, then we're all set!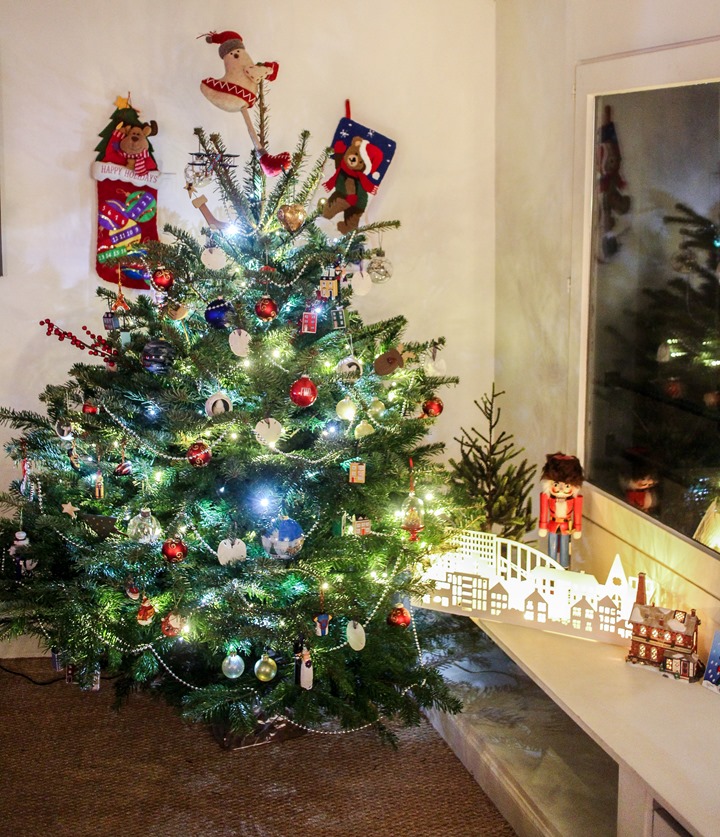 Hope everyone has a great weekend ahead, and thanks for reading!
–
Oh, and if you'd like to continue your Friday morning distraction, you can see all my past 'Photo of the day' posts.  Enjoy!