We're almost to the end of September, which means that I'm almost past what is a crazy busy time of year around these parts.  Just one more bounce back across the Atlantic this week before at least a week or two of calmness.  In the middle of that, was this oasis of weekend back home.
1) Flew home from Saudi Arabia
I started off my weekend at the beginning of the weekend Thursday night for many countries in the Middle East, including Saudi Arabia.  My flight departed at the most awesome time of 2:35AM, just me, seat 45A and a few hundred of my closest friends for the hop up to Frankfurt.  I don't quite have a photo of leaving Saudi, but here's one arriving: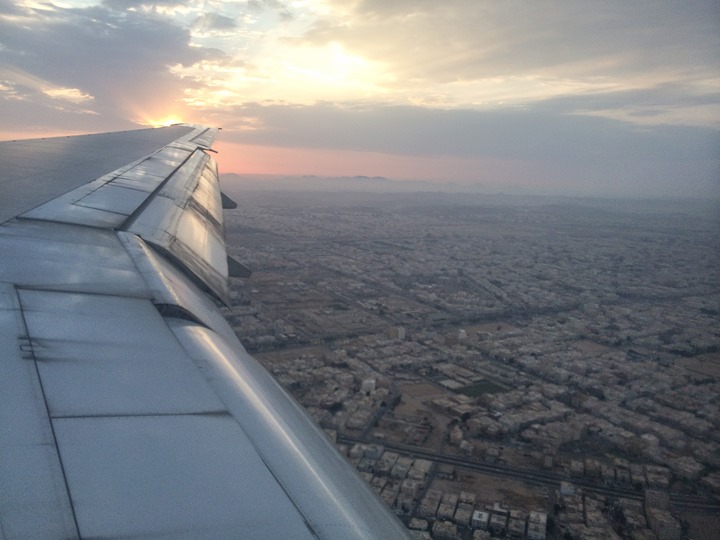 I was in Saudi for about 36 hours for some meetings.  I did manage to sneak one run in though along the waterfront.  It was much cooler than the last run I had there a few weeks back (which was 106°F).  This time, down to about 92°F…at sunset.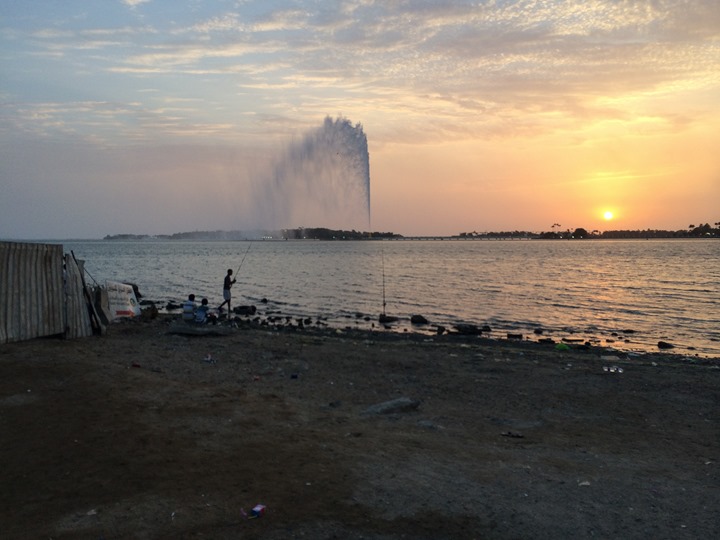 Since it was in the evening and equal to our Friday night, it was plenty busy out along the sea, quite a difference from my mid-afternoon run back a little bit ago.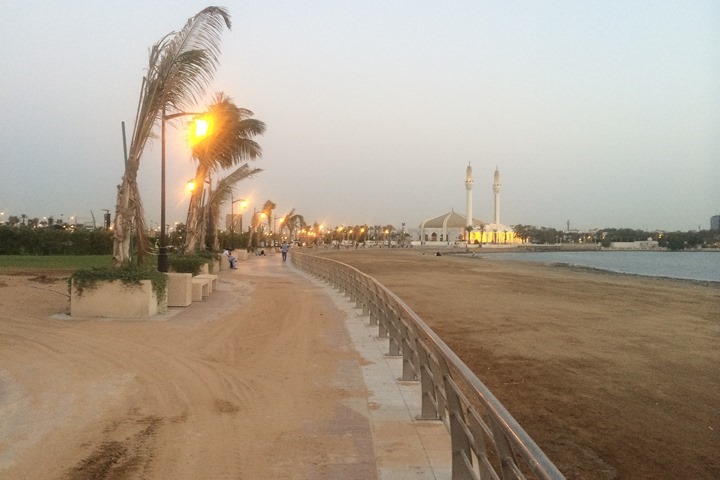 And juice boxes.  When someone asks if you want to 'get a drink' in Saudi, that's what it generally means:
No worries, I like juice.
2) Fall back home in Paris:
After landing back in Paris around 10AM, I had meetings across town just after lunch.  Given it was a beautiful fall day out, I took the Velib: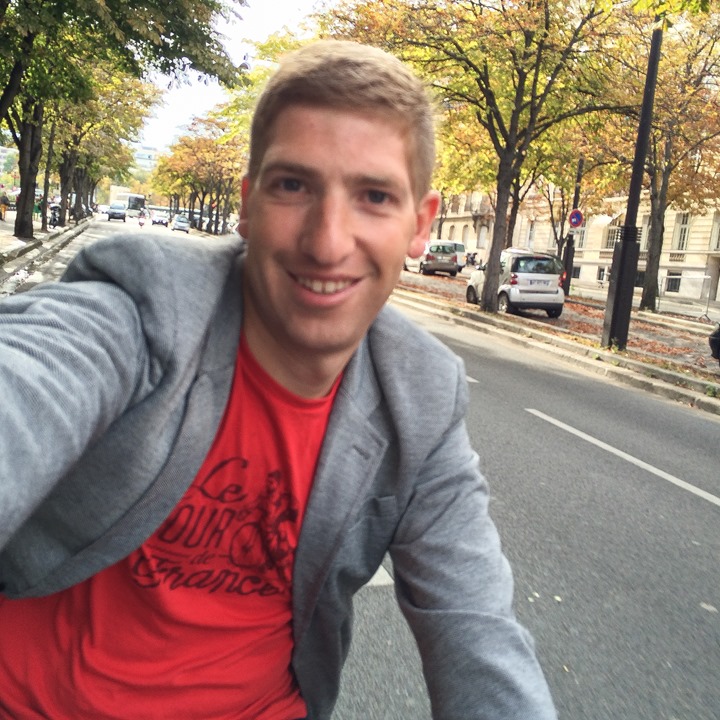 Over the course of the weekend though it became clear just how much fall has set in the trees over the past week.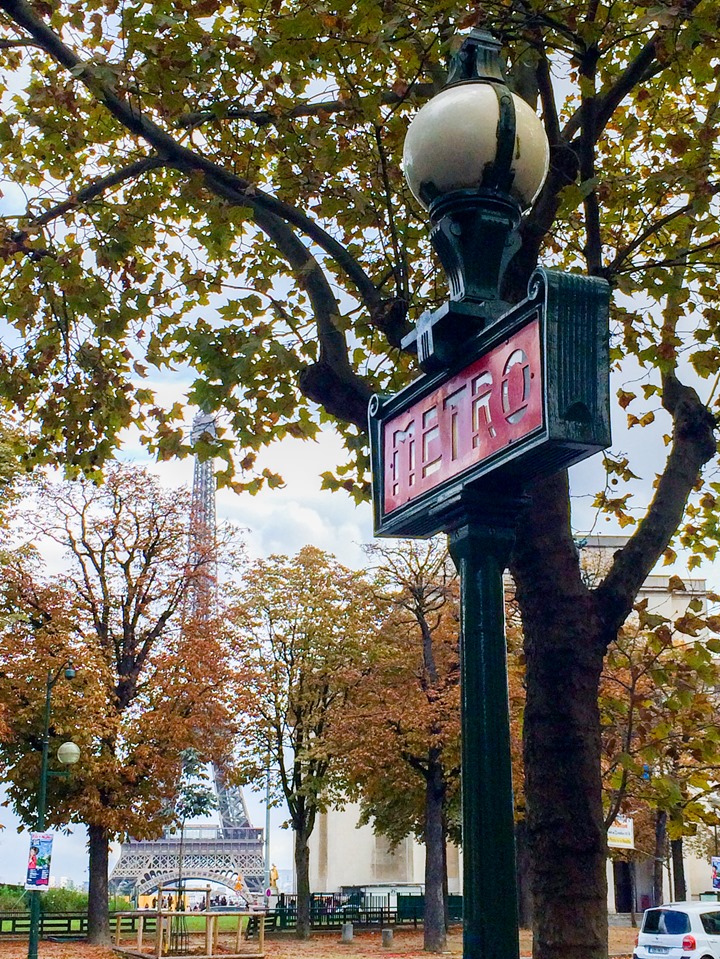 Even with the weather, rainy one minute, and sunny the next.  The above and below photos were only separated by about 45 minutes.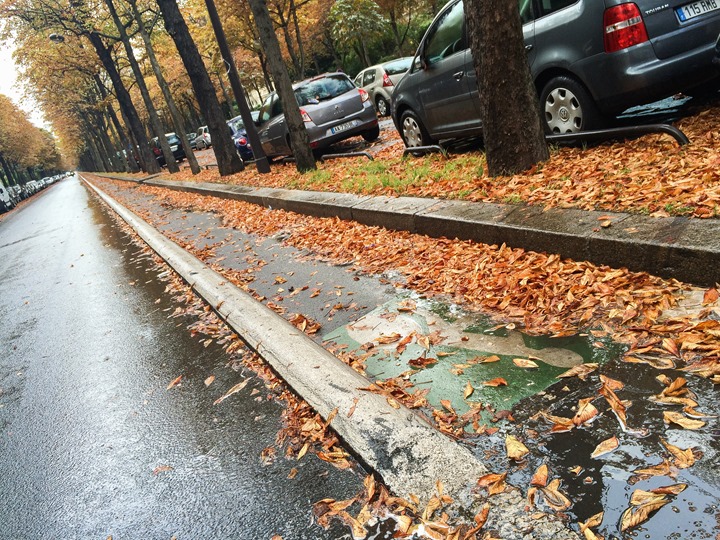 We did a lot of walking this weekend, exploring parts of the city we hadn't spent much time in.  With the weather mostly perfect and warm, it seemed like everyone was out and about to get the last of the summer-like weather in.

For example, we'd never quite made it to the Le Palais-Royal before.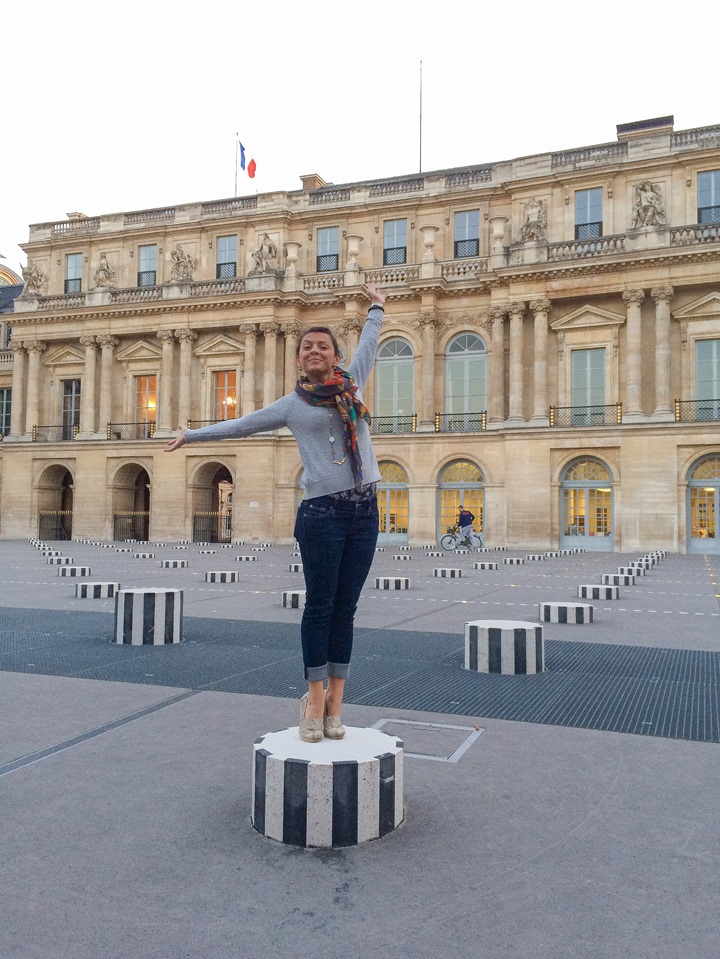 And despite having run a gazillion circles around Luxembourg Palace, and having picnicked many times on the grounds, I'd never wandered through the forested park portions of it.  Turns out there's ponies in there: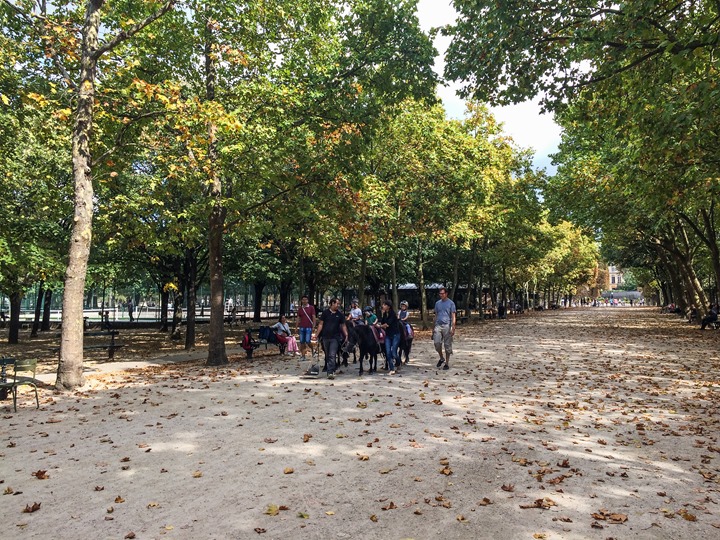 Yes, I know, we live the hard life.
3) The dancing goose market was in town:
Perhaps our favorite local event of the year was back in town this weekend, the Dancing Goose Market.  Well, it's not actually called that – but that's what we call it.  The reasons listed here.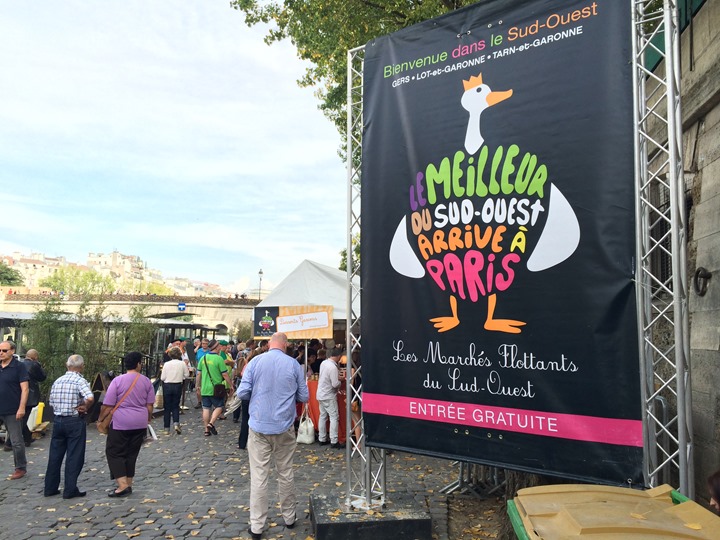 This market is directly in front of our house, so it's only about a 15 second walk (slightly longer if you get hit by cars crossing the street).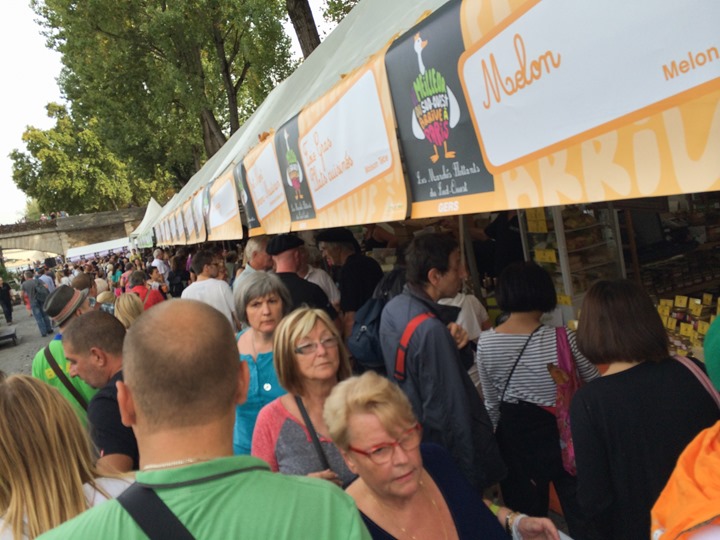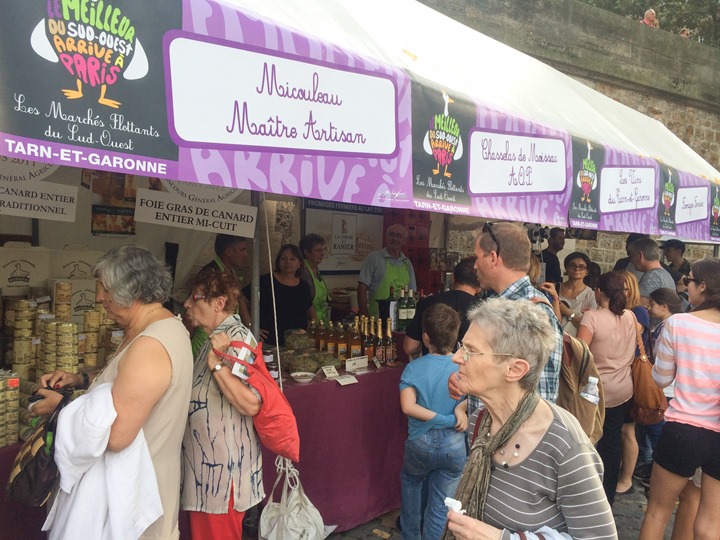 It features products from the South West region of France, and each year the stalls appear to be the same.  So by now we've got our favorites (mainly chocolate, cheese, and ham).
And each year we get our free bag of produce from the region: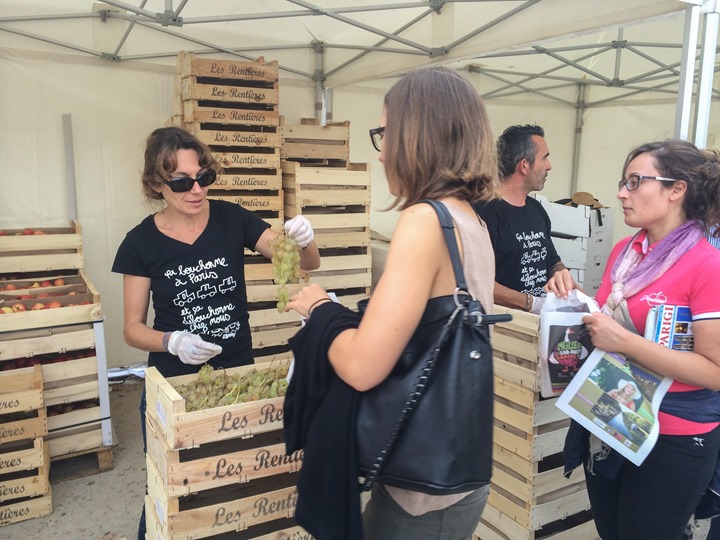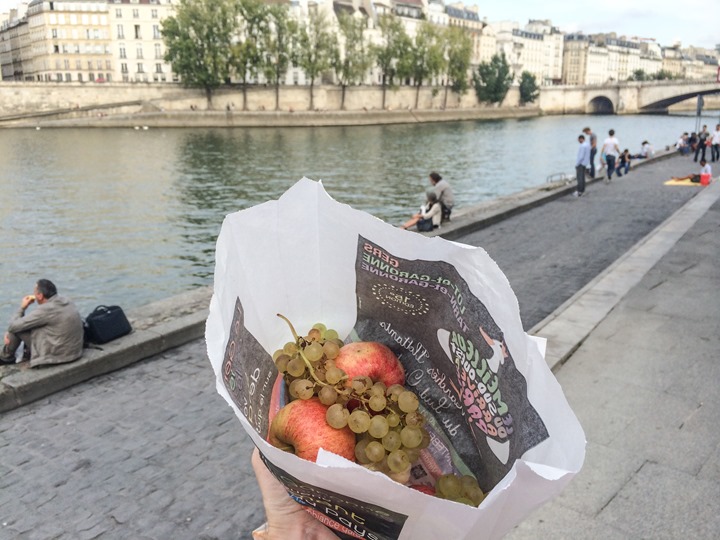 These are currently sitting on our desks, possibly for eating tomorrow.  Well, not the garlic  – we'll save that for cooking.
4) Deliveries, unboxing and such
Of course, in order to make the world go round for us here in Paris, there's still work to be done.  In our case that meant a few different deliveries.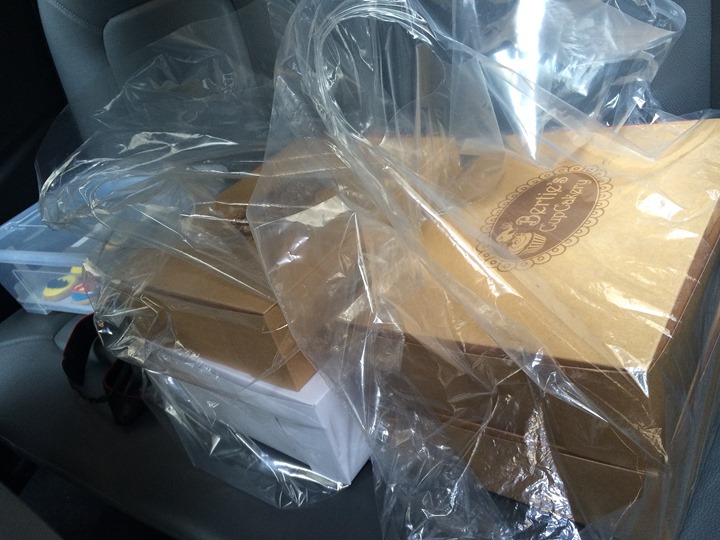 For the last few weeks we've been using these sweet wooden boxes that The Girl's dad made for us.  They're perfect for transporting cakes as they have grooves in the bottom and a little door at the front to get it in and out.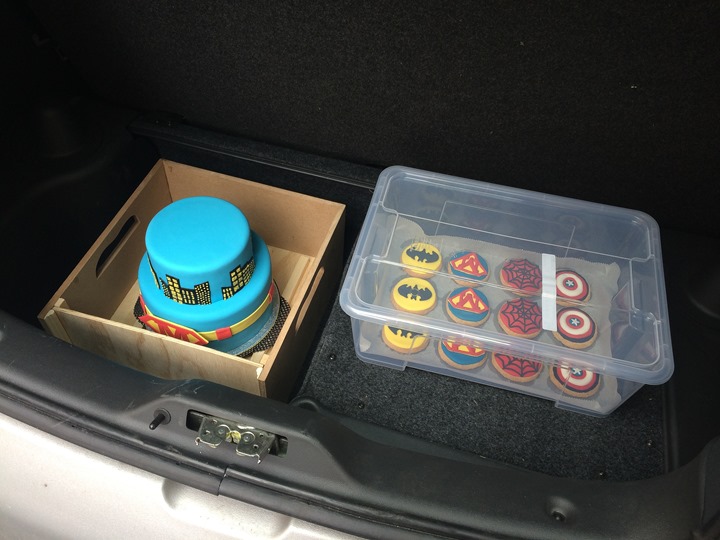 And then handles cut into the sides as well for easy pickup.  This is the petite box for smaller cakes.  Of course if a customer orders a cake for pickup they get a regular brown box.  But for deliveries we prefer the wooden boxes since they're a bit more secure.
On a side note, I was noticing that when we buy large boxes of Coke at the restaurant supply store, apparently each case is all the same name on the can: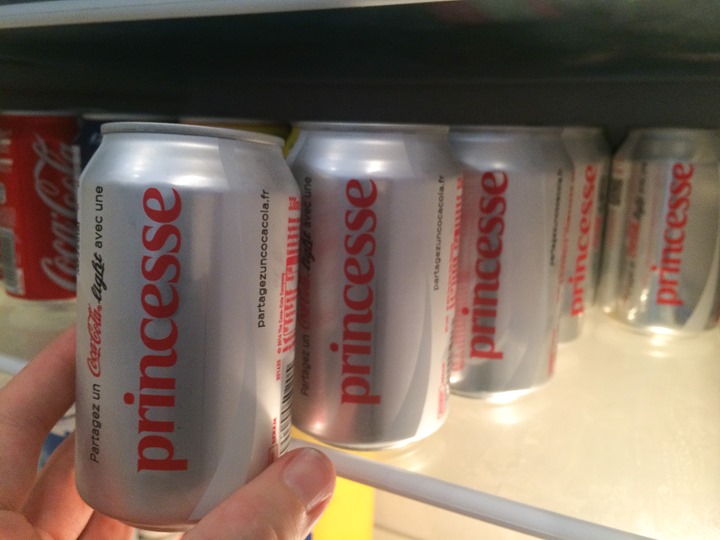 Thus, everyone visiting this weekend at the shop and buying a Diet Coke was a Princess.  Somewhat fitting for a cupcake shop I suppose.
In my world, I unboxed a few things earlier this past week but didn't have a chance to dig into them as much until this weekend.
For example, the Withings Aura system.  About the only sports technology item that I review where the company is based just across town, so it showed up the day after I ordered it online.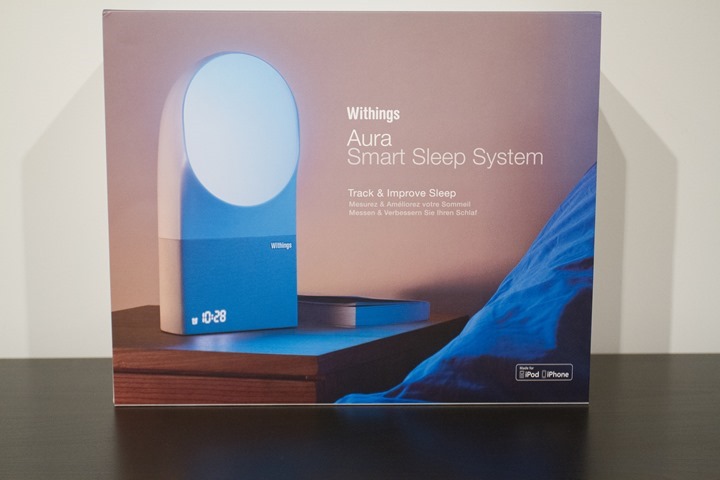 It's designed to be a combination bedside lamp and sleep tracking system.  The pad goes under your half of the bed, and can measure your sleep as well as heart rate.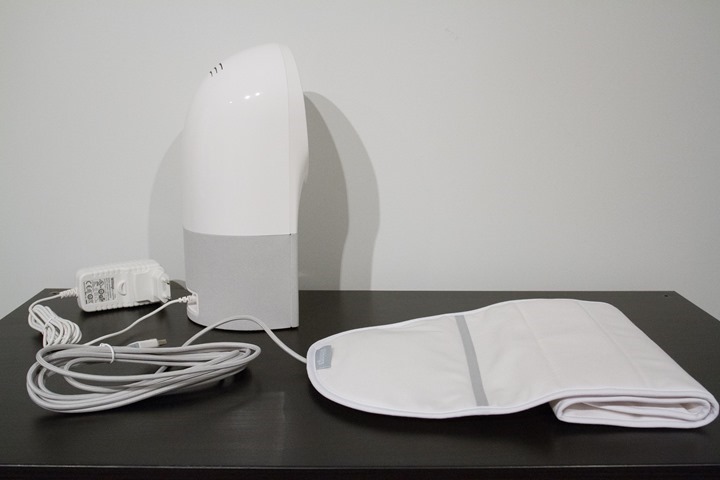 I've been reasonably impressed with the tracking aspects thus far, in that I don't need to tell it I'm going to sleep.  If I just lie down it does its thing.  Be that for a quick nap or for the night.  Below, the result of catching up after multiple short redeye flights this week: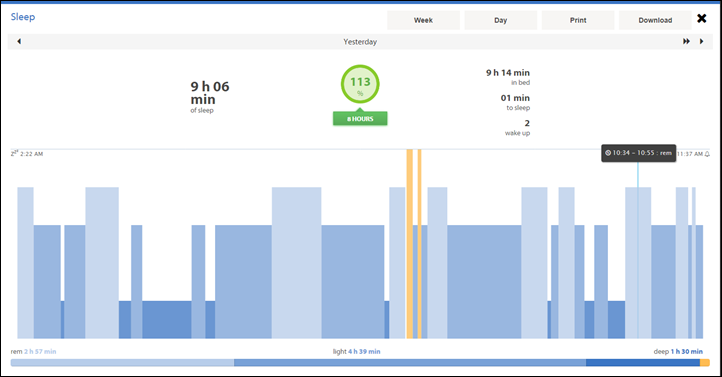 Though, there's a ton of stuff missing from the device that was part of the announced features.  In fact, it really doesn't do anything at this point except what you see above – which is the same stuff any activity tracker 1/4th the price can do.  Kinda disappointing.  They have a list of planned features published and the timelines through the end of the year, but even that's somewhat disappointing.
For example, heart rate display/recording doesn't appear to have made the final cut – despite being a major PR focus area at launch last January.  We'll see, hopefully things will settle out this fall.
5) Eating our way through the weekend:
Lastly, we seemed to have done a lot of eating out this weekend.  Perhaps making up for being out of town for basically the past month.  For example, we picnicked with our friends (who are sadly leaving permanently on Wednesday):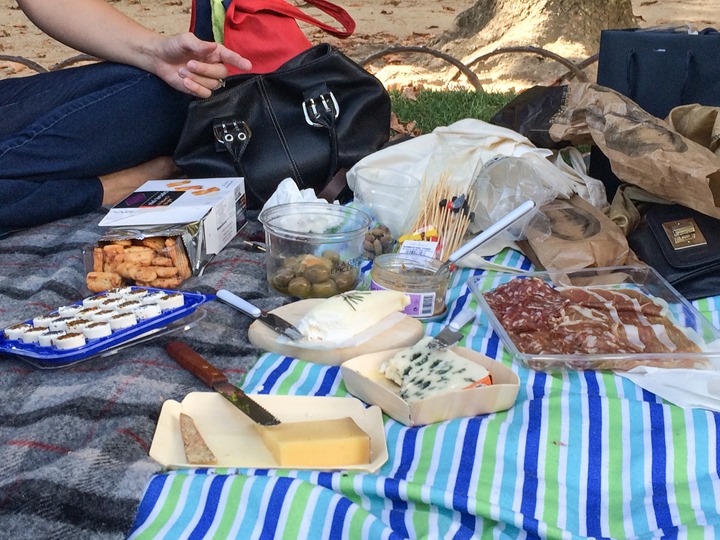 It was a beautiful day to picnic at Luxembourg Palace, at least until these clouds showed up (the below photo is completely unedited):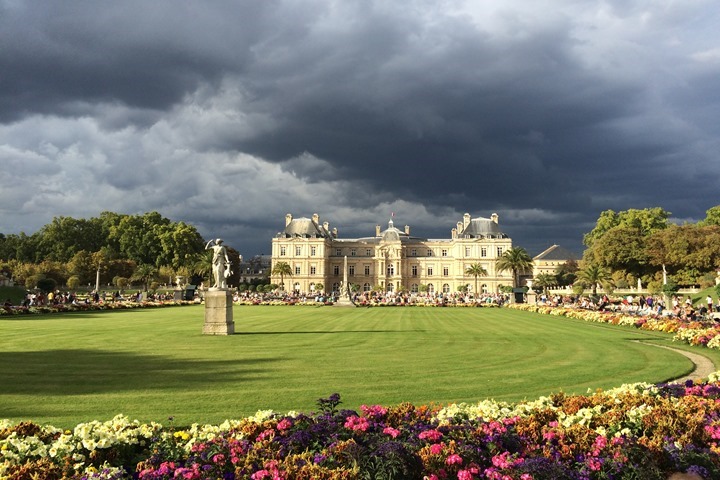 A few minutes later: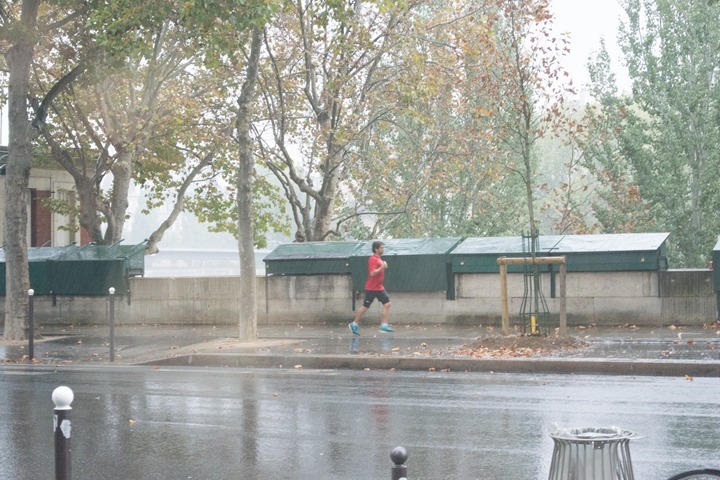 But, back to the food…
We went to Schwartz's Deli, which is somewhat of a typical NYC Jewish deli.  A bit pricey though, and not quite at the same level as Katz Deli in NYC.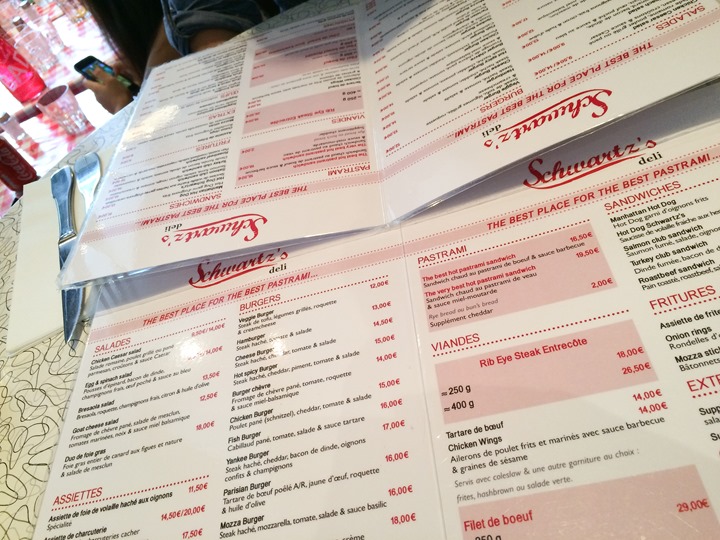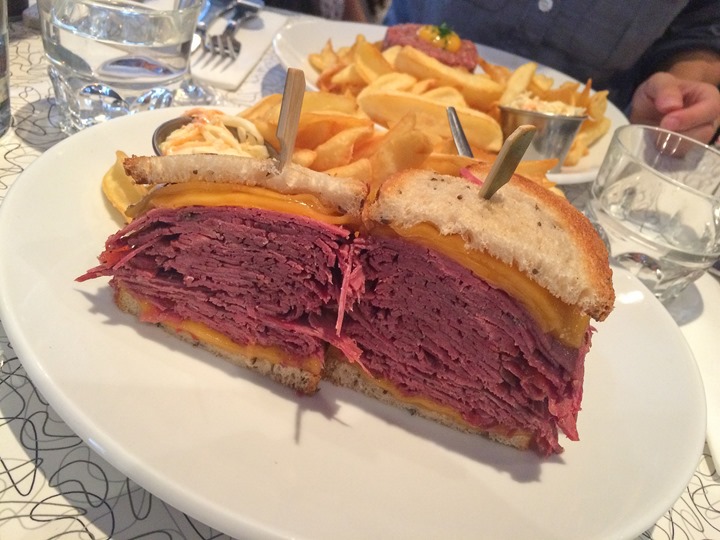 We went to Verjus, which is an 8-course tasting menu (set price), below, the menu.  Very good – and definitely worthwhile visiting if in town.  Lots of variety from course to course as you can see below (sorry, very dark in the restaurant, so a bit hard to take a photo of the menu).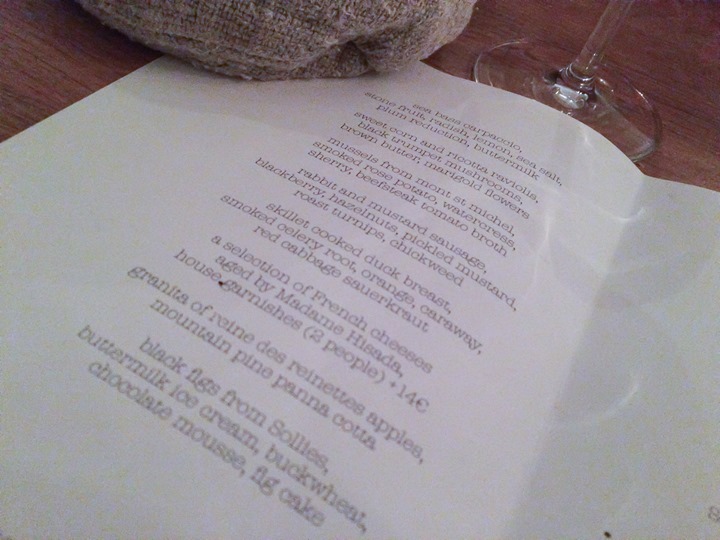 Finally, tonight for dinner we went for a really long non-direct walk, eventually taking us to a Japanese noodle place we went to last winter.  It's somewhat near the Louvre, but in an area with many other Japanese eateries.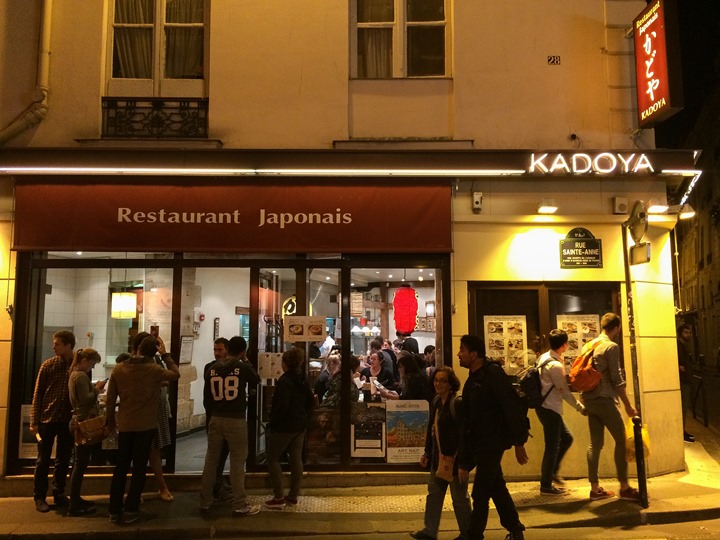 While there was a line, it was pretty quick to get in, and the food came at very quick paces as well.  We had gyoza followed by ramen.  We realized we really need to go to this place more often.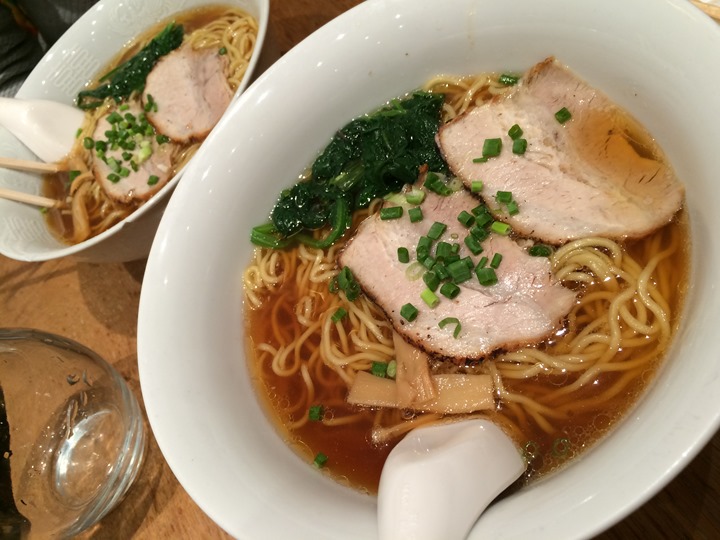 And thus, the end to our weekend (well, minus walking home and working on more cakes for delivery on Monday).  A weekend with lots of steps walked!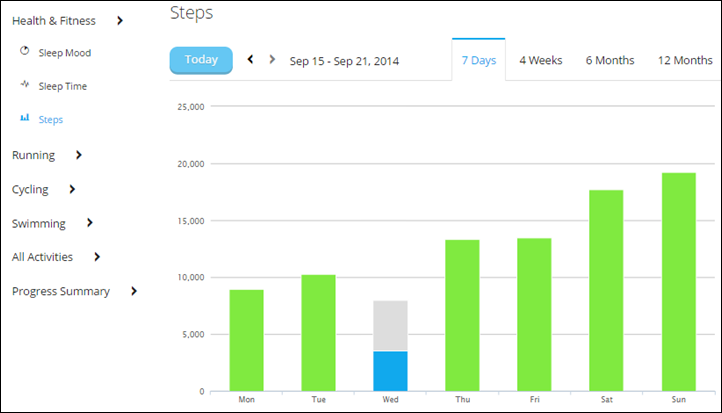 This upcoming week is definitely slated to be busy around here.  On the docket includes the Suunto Ambit3 In-Depth Review, some announcements, the ANT+ Symposium and then a few leftovers from Interbike still.  Definitely quite a fun fall ahead!