My weekend was effectively the weekend that wasn't really a weekend.  Here, let me explain.
1) Flew down to Jeddah, Saudi Arabia
First up was a really early flight that had me up and getting ready to go to the airport at about 5:45AM on Saturday to catch my first flight to Frankfurt.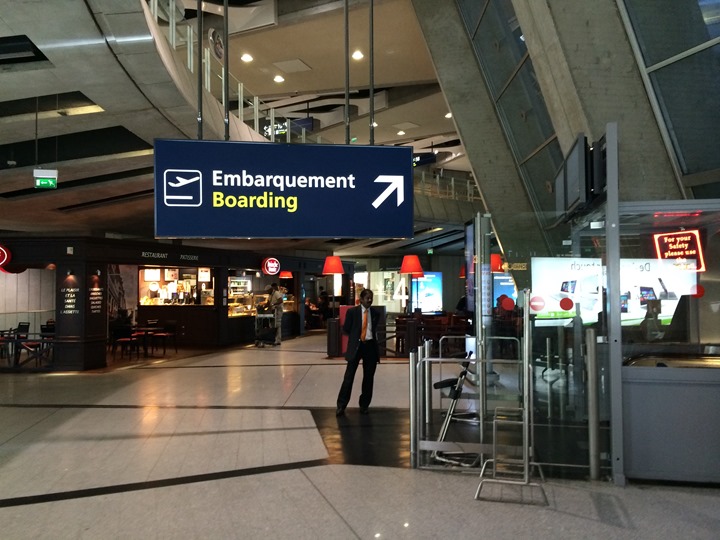 I should note for those folks following along on Twitter as well, that I managed to fix my suitcase issue.  For those not familiar, my suitcase decided to have its handle fall off last week on a trip.  I had completely forgotten about said problem until post-packing and heading out the door.  Thus, I grabbed a roll of tape and went to town at the airport.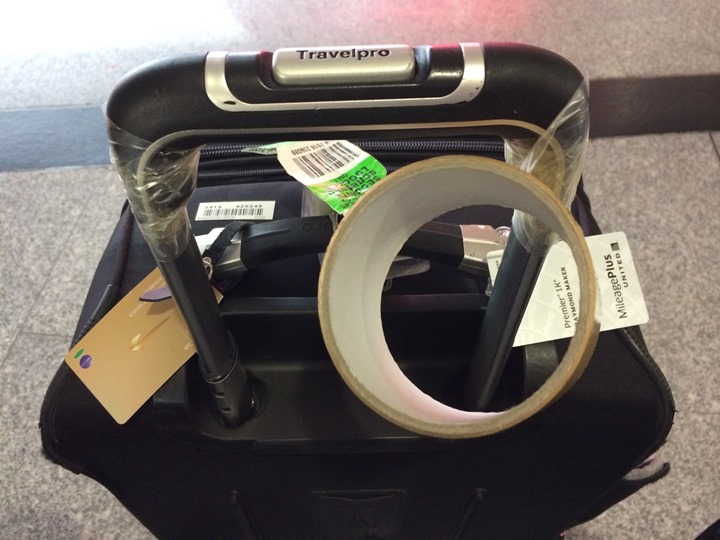 Yup, winner: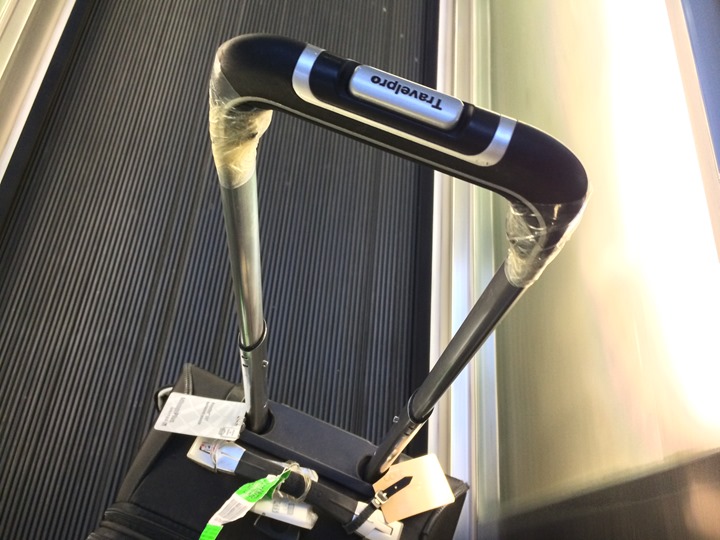 Then from there it was a direct flight to Jeddah.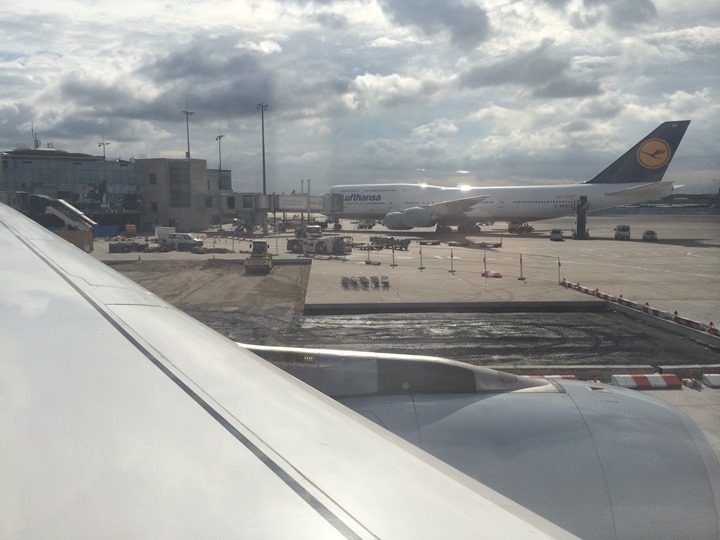 I awoke somewhere over Egypt and the Nile river.  While I've flown over both a number of times in the past, it's always interesting to me how truly green it really is around the river.  Growing up I'd remember in geography class talking about how the area around the Nile was lush green, and then back to desert.  But to see it first-hand is a key reminder.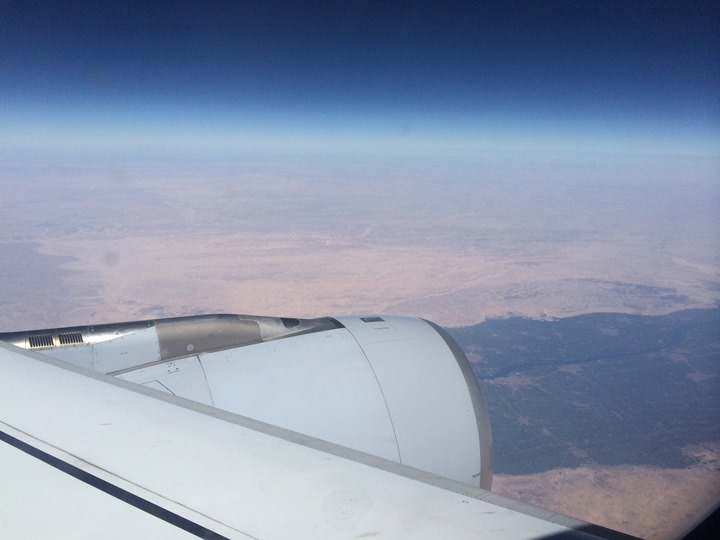 Then, it was back to desert.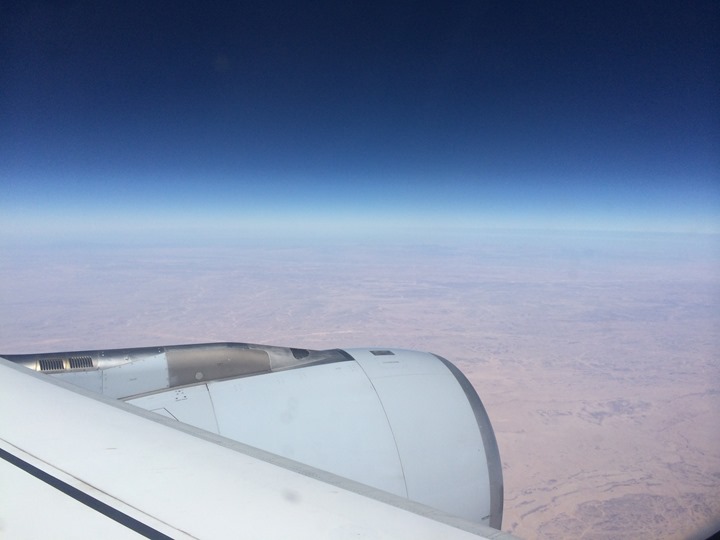 And ultimately, the Red Sea as we made our approach into Jeddah: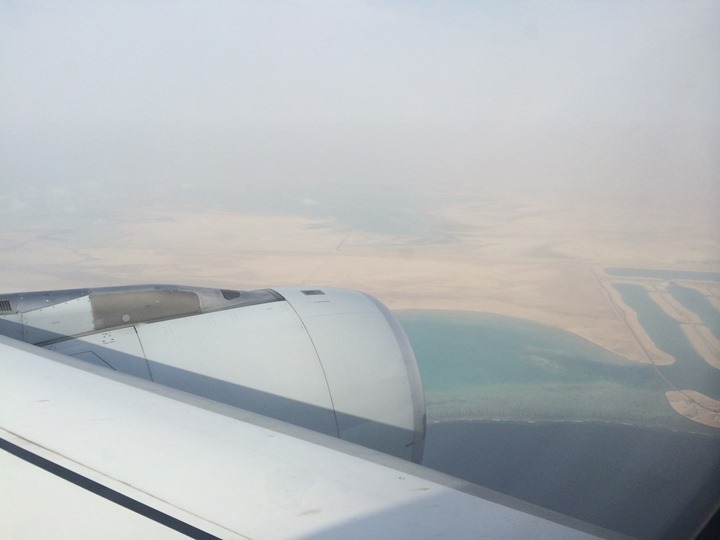 There's good diving in that sea, which I've done on the Egyptian side with my brother in the past.  A few minutes later we zipped past a pile of older 747's slowly turning into sand buckets, and landed in Jeddah.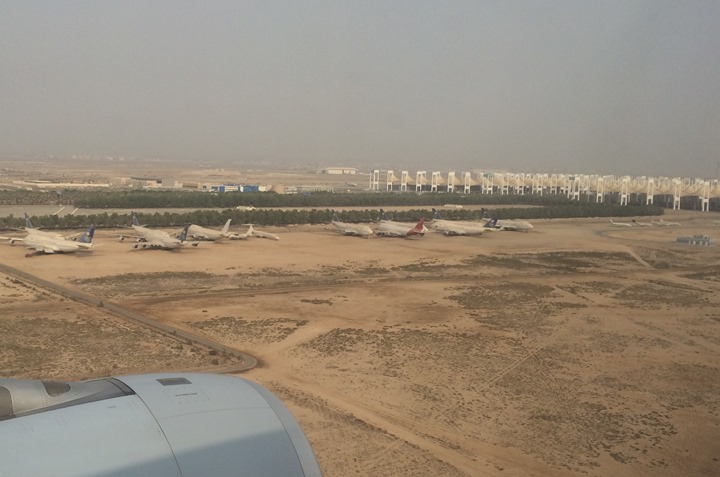 While I got off of the airplane quickly, that did not mean I got through customs quickly.  All in it took about 90 minutes, 30 minutes of which was due to my arrival coinciding with one of the daily prayer breaks, which the customs officers departed for.  In general, I made more progress in the customs line not because people were successfully getting through, but because people in front of me were getting rejected for various reasons.  Once I finally got to the front, I was through in under a minute and on my way 30 minutes to the hotel….where I pretty much promptly went to sleep.
2) Went to work…on a Sunday.
As I noted at the beginning, this was the weekend that wasn't really a weekend.  With travelling the full daylight hours of Saturday, that day was a loss.  Since I had arrived into Saudi though, they do weekend's on Friday/Saturday (like many other Middle Eastern countries), thus my meeting was on Sunday.
I don't have any photos of said meeting, but, it was reasonably efficient – so that was good.  And about 4 hours after I arrived, I headed back to the hotel.
3) Went for a really darn hot run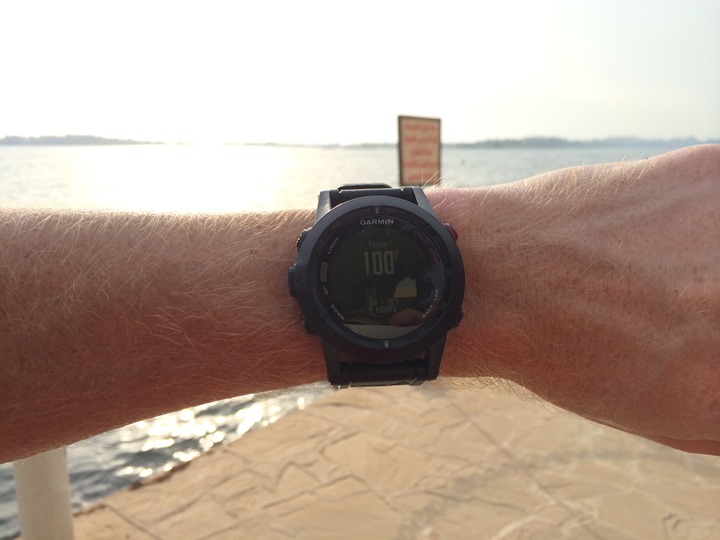 Now back at the hotel late-afternoon on Sunday, I decided to head out for a run.  But rather than re-hash what I already wrote – I'll let you read about that in my 'Jeddah Runaround' post.
As noted…it was really hot (that's the temperature – 100°F – above), and in general, likely a poor time to run.  But, I count without running into any trouble – so that's my barometer for success in this case.
4) Flew to Bahrain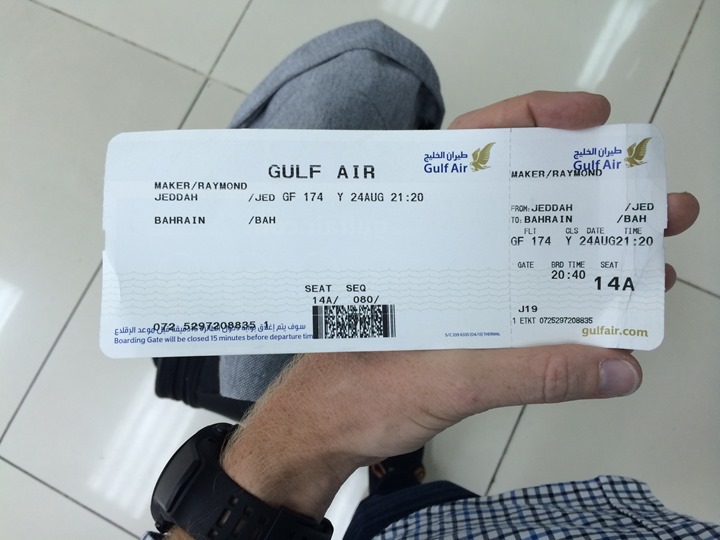 With my run over I spent about an hour cooling back down again.  Approximately 58 minutes more time than I really wanted to spend.
Post-cool-down though I grabbed dinner at the hotel and then headed off to the airport, almost precisely 24 hours after I had arrived there.
From here I'd be flying the approximately 2 hours to Bahrain, essentially crossing the full width of Saudi Arabia: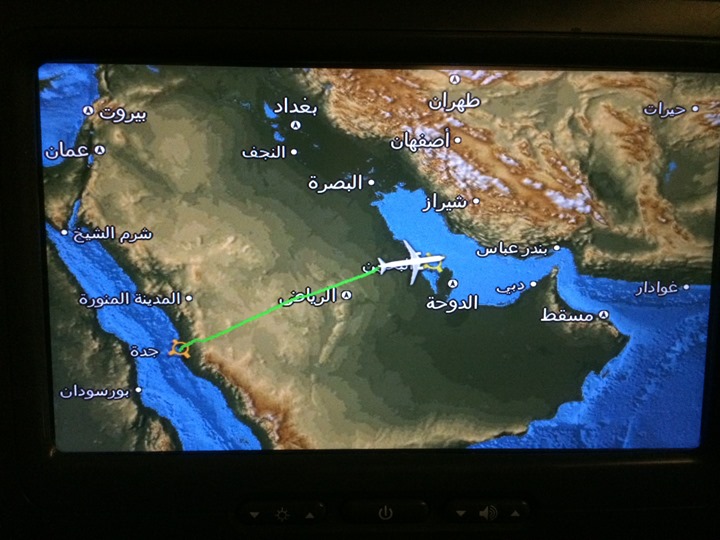 Upon arrival into Bahrain I went to my favorite place in the Bahrain airport: Dairy Queen.  Cinnabon was also a leading contender for my credit card.  But I had my mind set on Dairy Queen since about half-way through that hideously hot run many hours before.  Plus, it'd give me a bit of sugar to stay awake for the 2hr drive so I could get work done.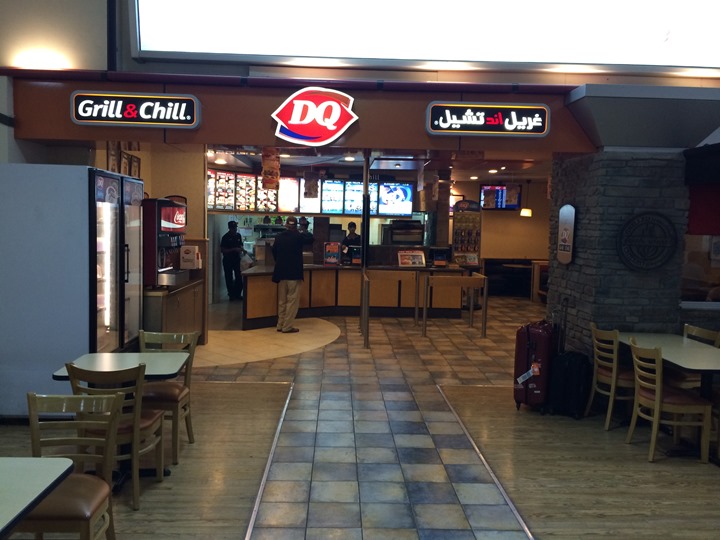 For those wondering about my suitcase, it was doing quite well up until this moment.  Then one side of the tape separated.  I think I'll have to repair it again later tonight.  The driver was very insistent on taking my suitcase, despite it's very clear flaws.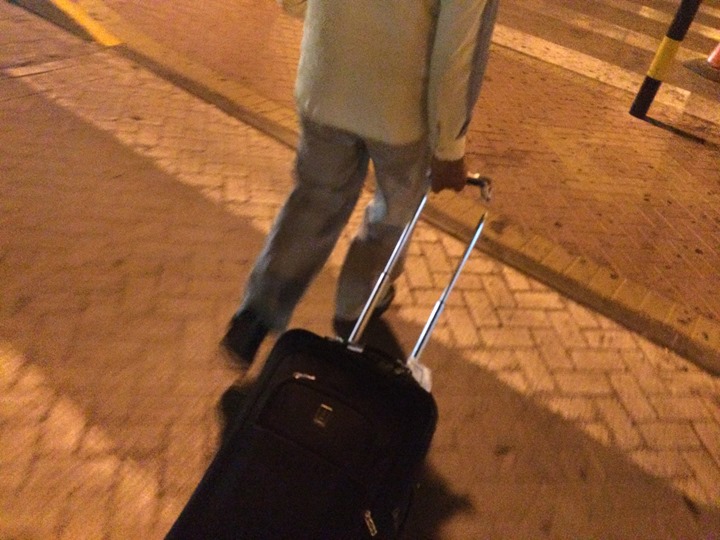 I have a bad feeling it won't make it through the other 5-6 legs/flights/trains of this trip though.  Not looking good.
5) And then I drove back to Saudi Arabia
After my DQ pickup, a driver whisked me out of the city and back towards Saudi Arabia.  Ultimately, the fastest way for me to get between Jeddah (where I was for Sunday), and my meetings on Monday/Tuesday in Al Khobar, was via exiting the country and coming back in.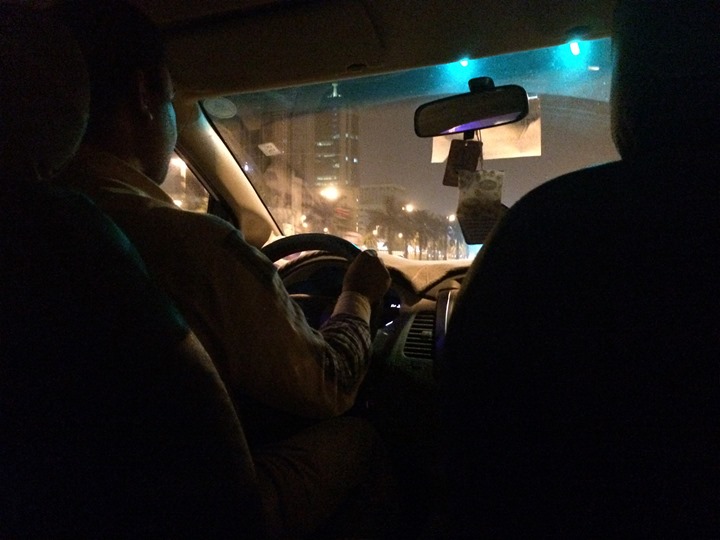 The drive takes about two hours, depending on customs, which tonight was so-so on the backup front.  At around 1:45AM I arrived into my hotel, ahead of more meetings starting at 8AM on Monday.  It's gonna be a long day…
I'll do the whole thing in reverse on Tuesday night, ultimately making three flights before landing into the tiny little airport virtually attached to Eurobike at 9AM on Wednesday.
Hope everyone has a great week ahead!  Lots of cool cycling-focused news coming up this week!