It's been a nice relaxing summer weekend back at home in Paris – the weather seems to be largely pleasant, versus the normal cold and rainy.  For example, Thursday night we went out walking along the Seine and it was absolutely perfect.  Aside from the 100m dash, we also took part in rock-wall climbing of sorts.  More like a vertical obstacle course.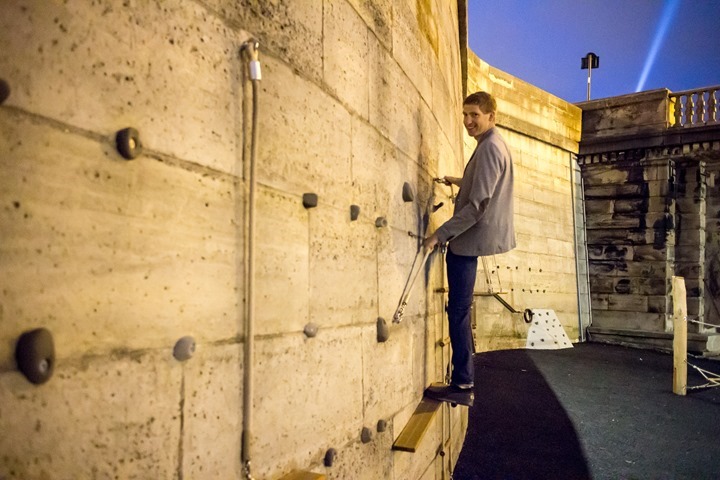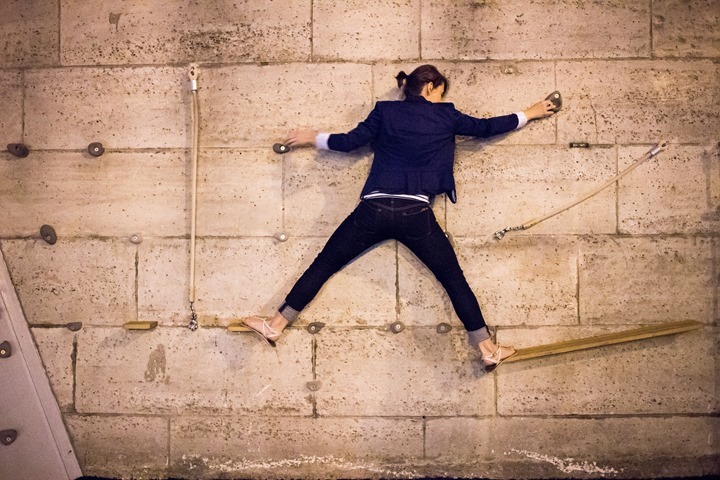 Thursday night I had gone to the pool as well, where I continue to get reminded that posted times really mean nothing here.  It seems sometimes they just split the difference between the two pool schedules.  But, I got the bulk of my workout in, so it's better than nothing.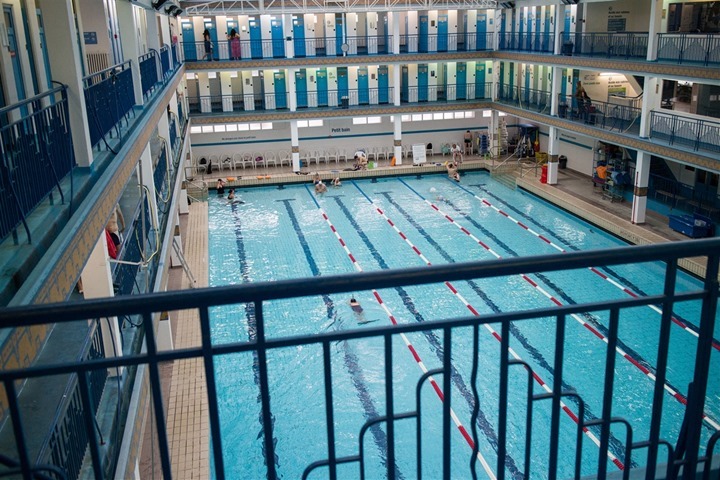 Nonetheless, after the session ended and everyone got kicked out, I did get to watch these folks wander up and down the lanes quietly.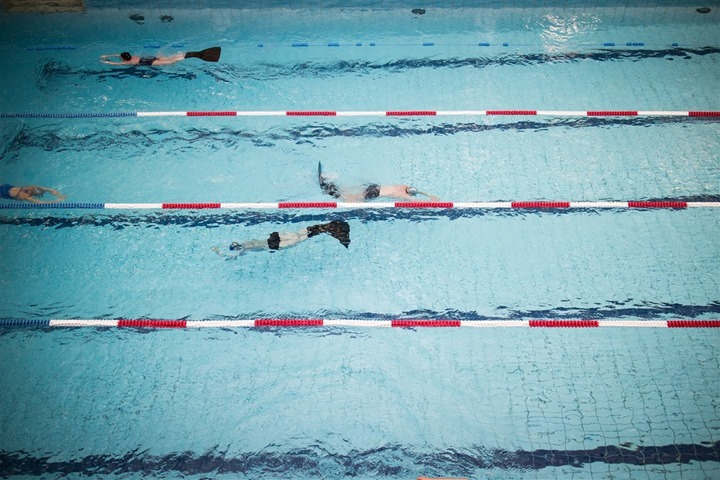 Skipping ahead to Friday and Sunday, both were bricks.  I'm heading into a bit of a taper week, with the Olympic distance triathlon next week up in the UK (Stowe Triathlon).  I just signed up a short bit ago.  I'd been trying to decide which race to do, and after a lot of going back and forth, this ultimately was one of the easier ones to get to logistically as well as having a more scenic course.  I've still got some minor details to work out (like getting from the London Eurostar station to the race itself), but that's what this week is for.
On a non-sports front, a new little camera I ordered arrived.  I had seen some posts that the Canon EOS-M (mirrorless small DSLR-style camera) had been reduced in price at Fry's (in the US) to $349.  And I knew that Best Buy would match it, and then ship it for free to me (well, my US forwarding address).  So I did all that.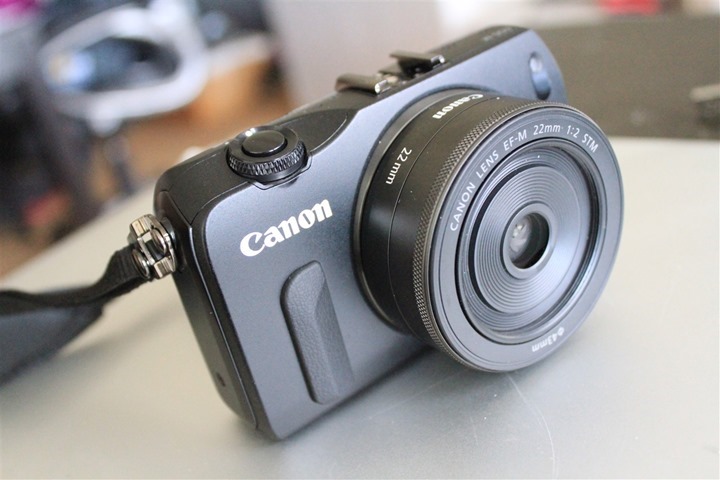 I'd been eyeing this camera for a long while, primarily to use while on trips in place of having to take my full blown DSLR camera.  I normally use the 7D DSLR camera for all product review shots (except while cycling or running), but taking it with me weekly on trips adds a fair bit of weight.  I still of course use my small little red camera (the Panasonic Lumix) which is waterproof and semi drop-resistant – but those are really just for bike/run.  To put in perspective just how small the EOS-M is, see below: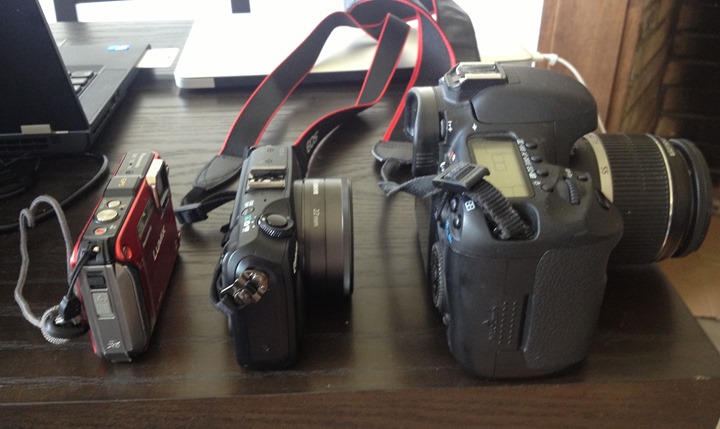 (Not so great cell-phone photo above, sorta ran out of charged cameras to take a photo of cameras)
As I said, I'd been watching this camera for a while, but reviews hadn't been good, primarily around auto-focus speeds being slow.  But early last week some video of a new firmware update slipped out that showed solid improvements, so I bit the bullet.  By time Friday evening came along, the new firmware update was out.  Thus far, I'm pretty thrilled with the results of the camera, especially for that particular price.  In fact, every photo in this post except the ones down below while on the run, were taken with the EOS-M.  Can't really complain there.
Back to training…
Looking at my Sunday brick, it was similar in overall duration (just under 2 hours), except this time there was a more even blend of bike (55 minutes) and run (45 minutes).  Start off with, the bike: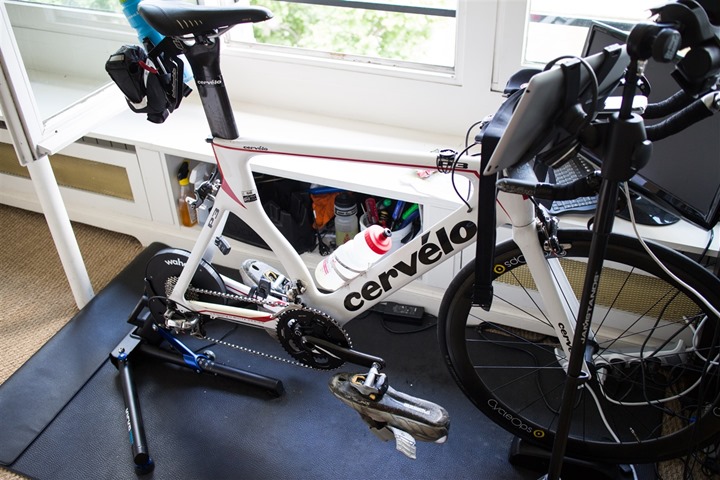 It would begin as a 10 minute warm-up before heading into a 20 minute build.  Once that was complete I'd have two minutes of rest before doing a threshold 20-minute set, then from there a couple minutes easy before going out onto the run.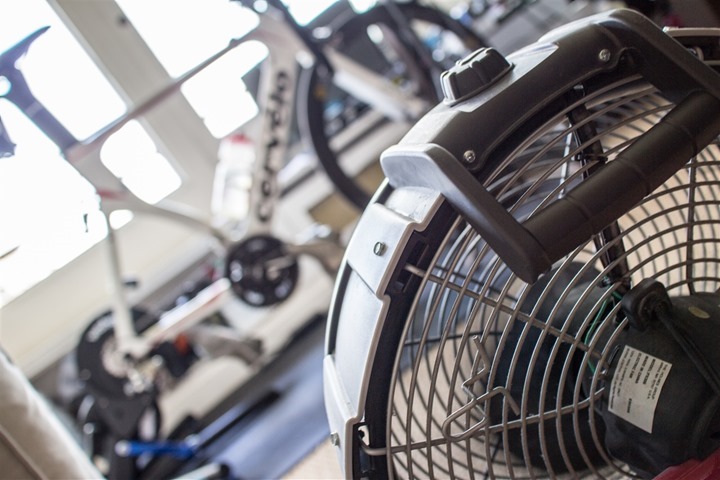 I had bought a pair of Bluetooth headphones for use on the trainer back a number of weeks ago, and they finally worked there way over here last week.  Thus far, for the price, I'm pretty happy with them ($30).  I'd been using wired headphones until now, but the challenge was often that if I sat up, it would potentially pull over the iPad that I was watching TV on.  Not ideal.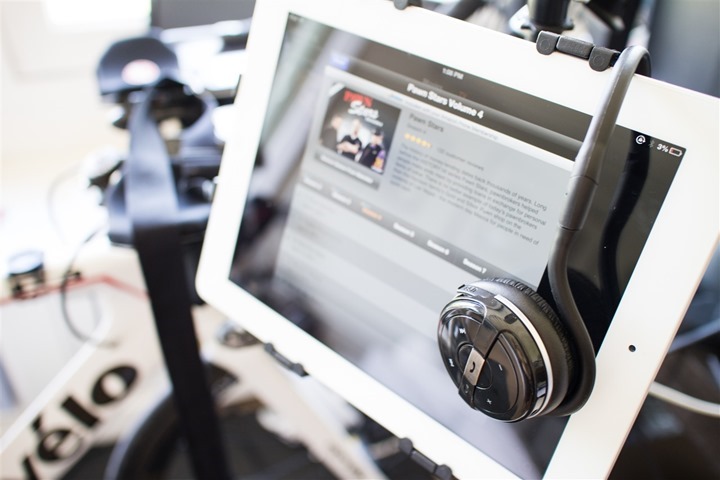 Speaking of non-ideal, note the power indicator at the top?  Well, I sorta did too.  So I plugged my iPad into my computer nearby, which of course doesn't give it enough juice to charge, but usually keeps it constant.  Turns out, not so much.  Why is that a problem you ask?  Well, because it was naturally controlling the Wahoo KICKR.  So when the iPad shut-off, I was without the ability to control things.  Quite a sad panda moment.  I frantically ran around trying to figure out where the right iPad charging adapter was – finally finding it.
Thus, back in business.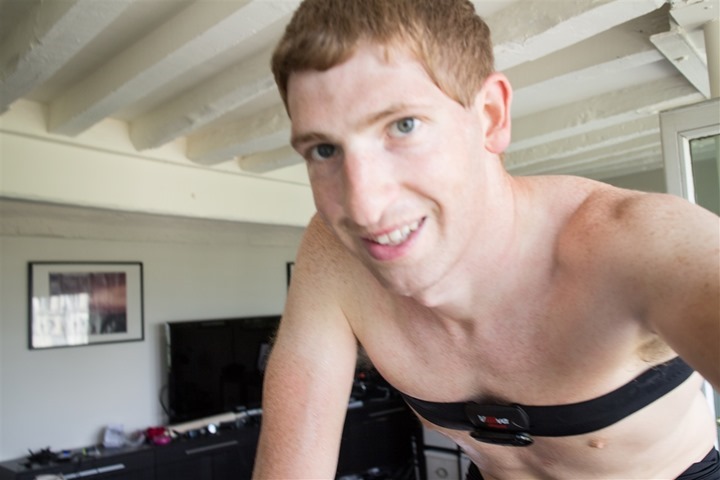 Also of note in the 'things that didn't go well' department, my beloved bike pump broke.  And did so in a manner that totally hosed me for outdoor riding as well.  The inside cylinder broke apart as I was pumping my tire.  In doing so, all air pressure departed said tire.  Thus leaving me without a rear tire.  Further compounding this issue is that our other bike pump was apparently permanently borrowed and/or thrown away from where we stash our commuter bikes.  And then, adding injury to insult, our attempts to get a new pump on Saturday were thwarted because the bike shop was closed due to being on a protest route.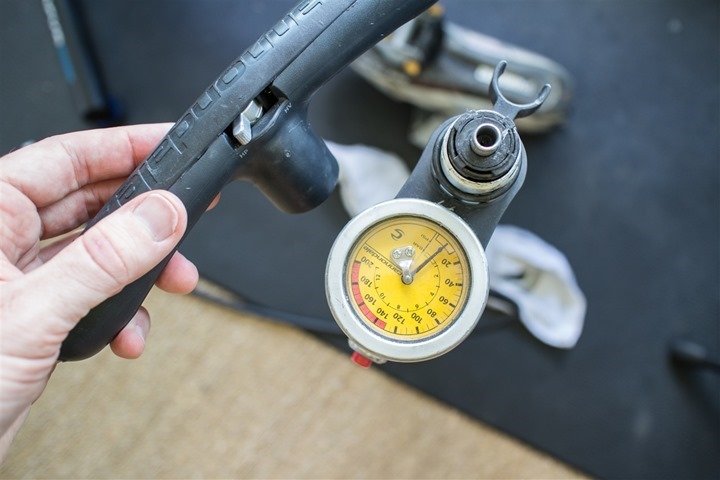 I'll miss this particular pump (I've poked at trying to fix it, but it won't quite go back together), especially since it's gone along for a number of trips with me, and easily works with my different wheelsets.
On the bright side, despite all these challenges I was able to complete the bike portion of the brick, and thus found myself ready to start the run.  The run would begin with a short 5 minute build, before starting two intervals.  Each interval would be just about 10 minutes in length, at a 10K race pace.
I made a wide loop along the river, first heading past the edge of Bastille.  As I connected back with the lower docks, I found plenty of folks out sunbathing: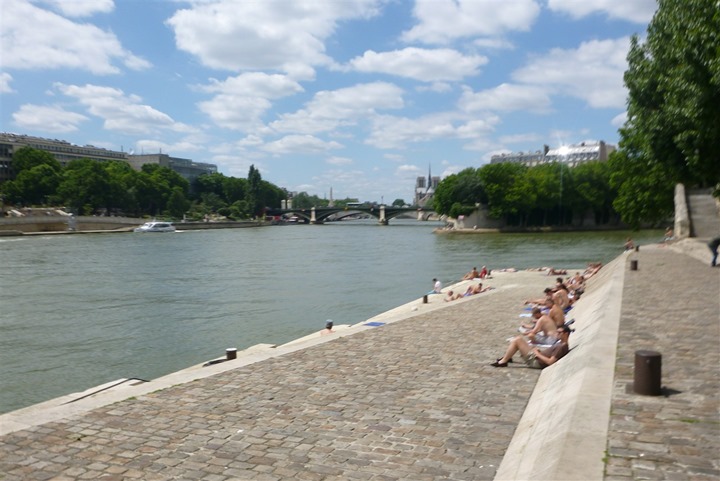 From there it was onto the river road, which is closed for Sundays to allow folks to get out and enjoy it.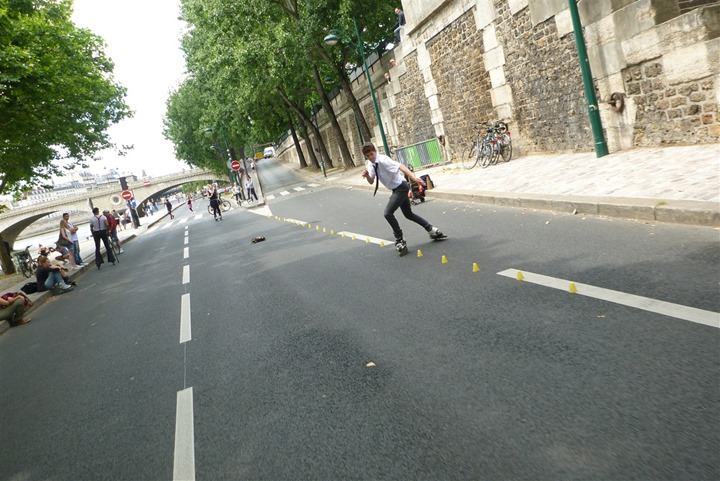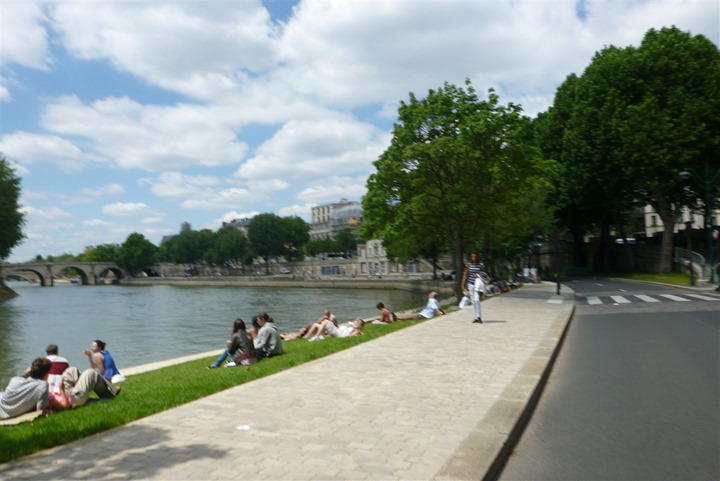 I'd make it just to the edge of the long tunnel, before turning back around again and heading back home.  Well, actually to the CupCakery to check in on The Girl.  Plus, she always has ice-cold water waiting for me. 🙂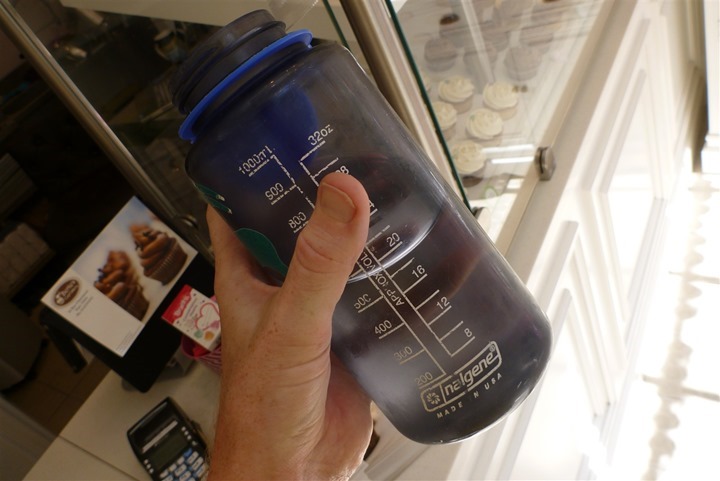 The paces weren't quite as good as my Thursday night brick, but the weather was much warmer than the very cool Thursday night run.  Plus, I'd put in more time on the bike during this brick than that one.  No worries, paces on Thursday were looking quite good for next weekend.
Upon finally getting home I whipped up a quick smoothie in the blender and then made a grilled cheese.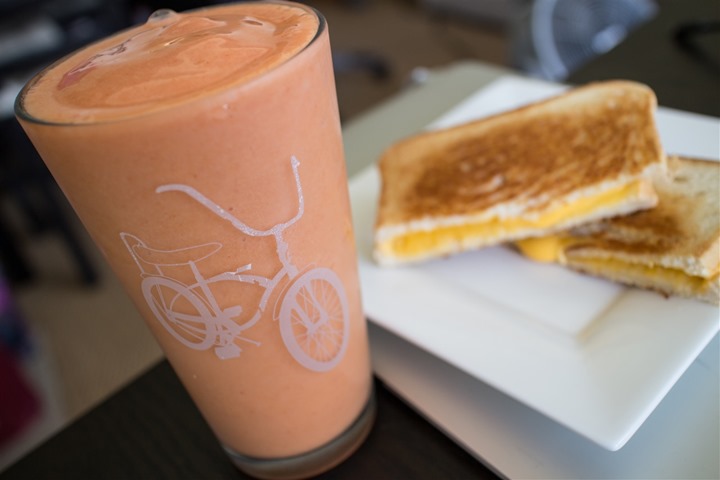 This put me right in time to catch the Tour de France Stage 2 finish.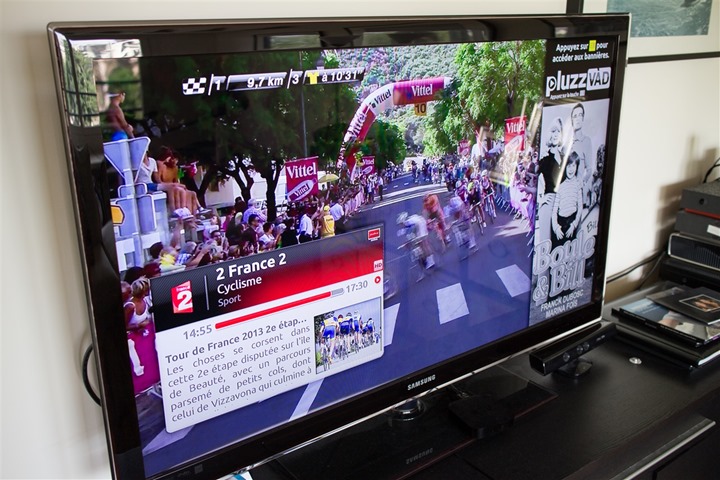 I will say, the whole concept of featuring Corsica for the opening stages was brilliant from a tourism standpoint.  There's no doubt that the island is solidified on our list of places to go (though, it's a much easier two-hour flight for us than most of you).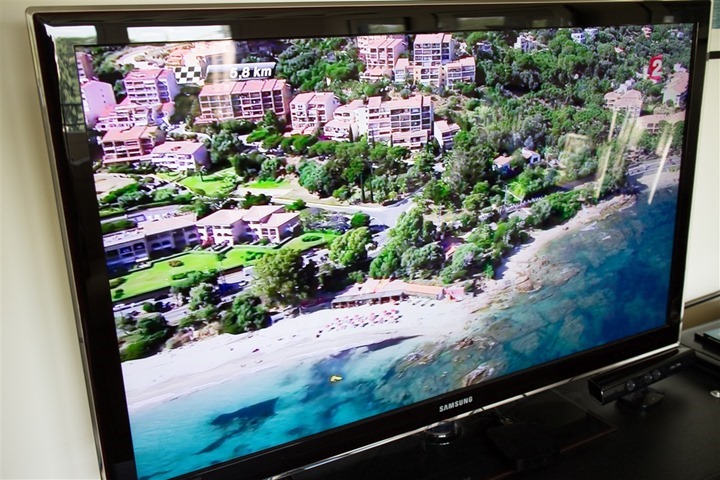 With workouts complete, The Girl and I headed on out to enjoy a long walk around Paris.  Given the nice weather, it's great to get out and see more of the city at night – especially with it being light out till near 11PM.  Here's a few pictures from along the way (and for the photogs in the group, these were all hand-held).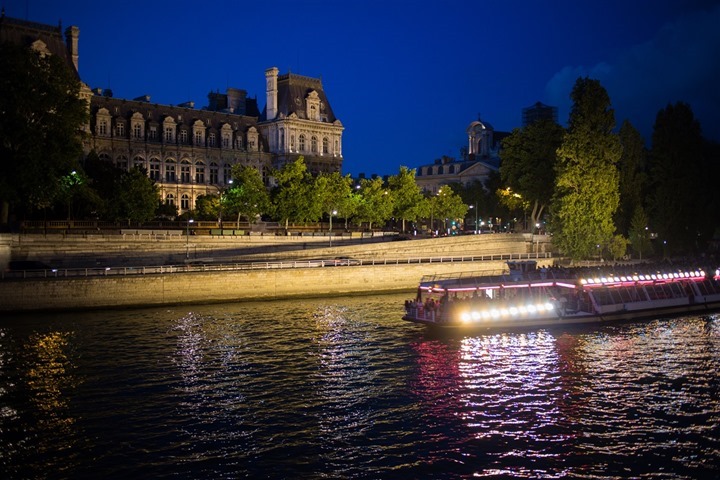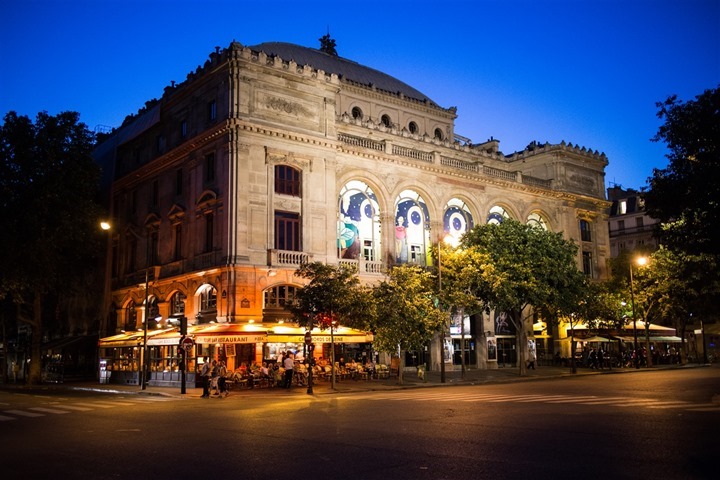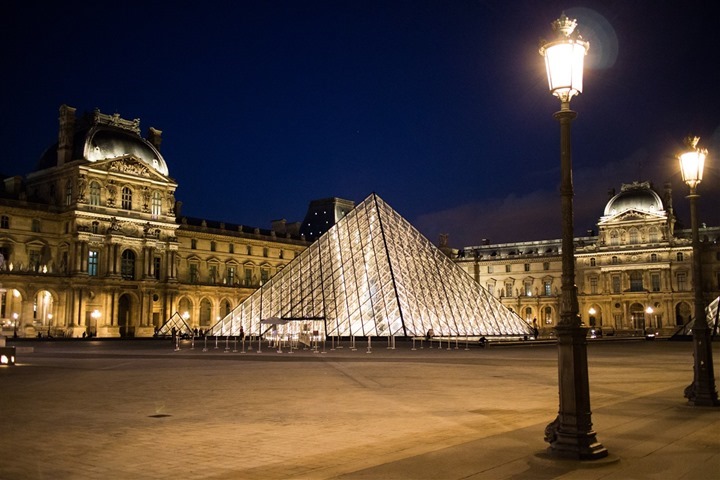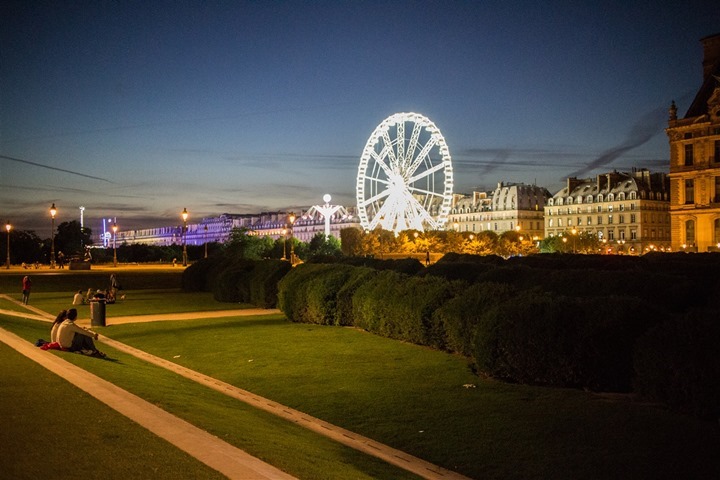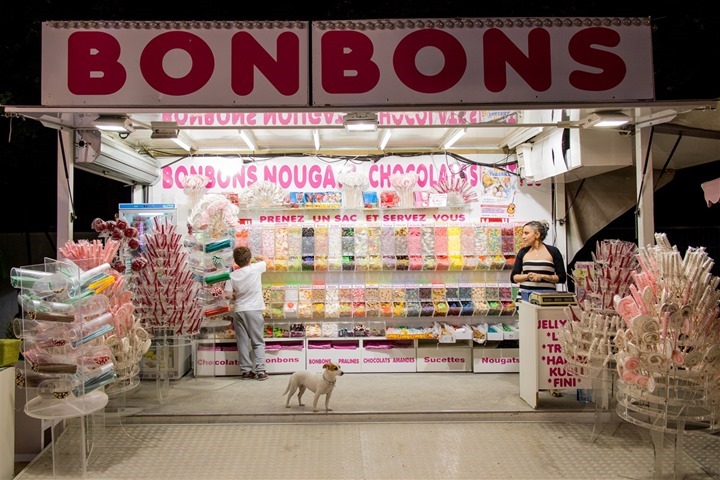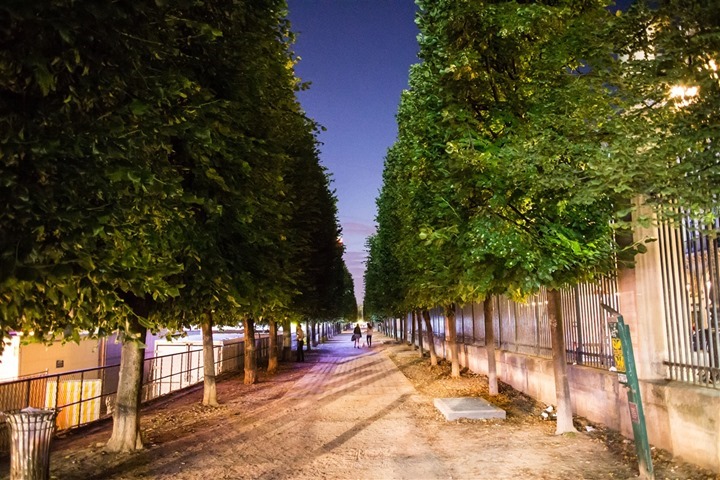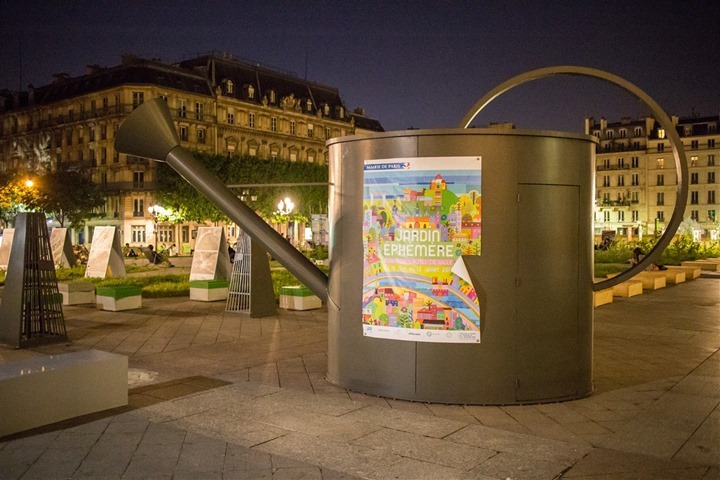 Thanks for reading!  Oh, and swing back around later today…