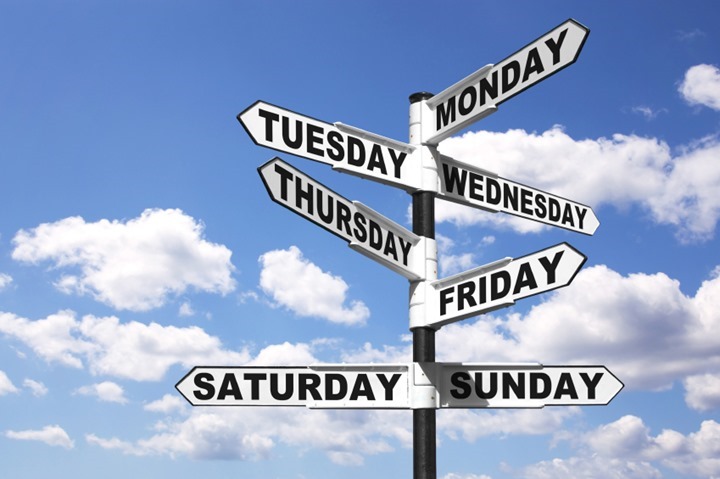 The Week in Review is a collection of both all the goodness I've written during the past week around the internet, as well as a small pile of links I found interesting – generally endurance sports related. I've often wondered what to do with all of the coolness that people write, and while I share a lot of it on Twitter, Facebook, and Google Plus, this is a better forum for sending it on to y'all. Most times these different streams don't overlap, so be on the lookout at all these places for good stuff!
So with that, let's get into the action!
DCRainmaker.com posts this past week:
Here's all the goodness that ended up on the main page of DCRainmaker.com this week.
Sunday: Week in Review–November 24th, 2012
Monday Morning: Cyber Monday Sports Technology Deals
Monday Afternoon: Singapore Brooks Run Happy 9K Race Report
Wednesday: 1st Hands-On Ride with Brim Brothers Zone Cleat Based Power Meter
Thursday: A detailed look at Suunto's new big Ambit update including App Zone & ANT+
Friday: Garmin Forerunner 10 Quadruple Giveaway
Paris Blog Posts:
Here's all the Parisian fun we've been having on our Paris sub-blog. Note that these are now available through a separate RSS feed and not the main one, though, I'd be curious if folks want it in the main one..
To see all previous Paris Blog posts, simply click here.
The Queue posts:
The Queue is a place where I post quick galleries of products that have just started the review cycle.  Here's a handful of the start of an onslaught of new products that have come in this week (tons more planned over the next 3-4 weeks). At the moment, these don't show up in the main RSS feed since they are just quick galleries.  I may consider adding it in if there's interest.
Friday: Withings WS-20 WiFi and Bluetooth Smart Weight Scale
Saturday: DeLorme inReach Two-Way Satellite Communicator
To see all previous Queue galleries, simply click here.
Woot! Check it out!
Here's a few places I was highlighted this week:
Triathlete Magazine – They've got a full blown article on me, as well as a look at how I do reviews!  It's on newsstands now (January 2013 edition), or you can also pull it up via the digital app on a number of platforms such as the iPad Newsstand:
Swimmer Magazine– They make reference to me in an article on swimming gadgets.  It's a quick mention, but a much appreciated note nonetheless!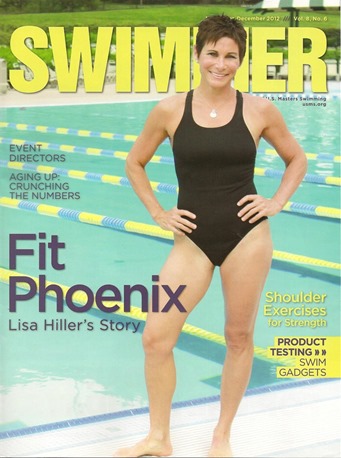 Stuff that I found interesting around the interwebs:
Here's a not-so-small smattering of all the random things that I stumbled on while doing my civic duty to find the end of the Internet:
1) Cycling Tour of Rwanda Photo Gallery: We've all seen the spectacular images of the Tour de France, the Giro, and others.  But how about a pro cycling race in Rwanda?  Check it out, worth the browse.
2) Patagonia wants you to stop buying their gear: No, really, they don't want you to buy anything new from them.  Click on to find out why.
3) Alexander Polli Wingsuit Downhill Gate Bashing:  Crazy video.  Most times you involve wingsuits, it gets crazy.  But this in a new level of crazy.
4) Interbike to kinda sorta allow consumers next year: The cycling show Interbike will allow 'invited' consumers next year to the show (previously, it happened on the down-low and only media/distributors/bike shops/exhibitors were allowed). While this is a step in the right direction, I ultimately think it's silly.  Just let Friday be an open day.  Eurobike does it on Saturday with a whole day dedicated.  With Interbike, the draw will be less due to location, and Friday is virtually empty anyway.
5) Strava adds X-Features: This is essentially a new beta area of Strava with new functionality and things they're testing out.  Cool concept. They've put up two new features on their site already.
6) Trotify – perhaps the coolest cycling product this year: This was sent to me yesterday by a reader after I posted a picture of my newly arrived Ding-Dong. Yes, of course I've ordered one.  (Thanks Jeremy!).
7) Blood Doping 101: A great introductory post into exactly what blood doping is, how it works, and why it's made such a difference (negative difference) in the sport of cycling.
8) Simon Whitfield competes in toy triathlon: Simon and a reporter go head to head in a number of events, in an effort to raise money for Childrens Miracle Network.  All you have to do is click the 'Like' button on the page and the kids get $1. (Via EverymanTri)
9) A year doping – what it does to the average athlete: Serving as his own lab rat, an amateur bike racer spent a year taking supplemental testosterone—rumored to be a peloton favorite—to find out if it could transform an average Joe.  (Via The Byliner)
10) Heart Rate Sensor Socks: While these aren't actually targetted yet at endurance athletes, the idea is pretty interesting if ported into the sport world.
Sports Technology Software/Firmware Updates This Week:
Each week I quickly highlight some of the new firmware, app, software and website service updates that I see go out. If you're a sports technology company and release an update – shoot me a quick note (just one liners is perfect, or Tweet it at me) and I'll make mention of it here. If I don't know about it, I won't be able to post about it. Sound good?
Suunto Ambit Firmware 2.0: The Suunto Ambit got a pretty big update, as you saw in my post earlier this week.

Magellan Switch Update 1: This is the first major update to the unit, and fixes a slew of issues and offers some refinement in other areas.  It notes improvement in GPS Signal & Reception, but I haven't had a chance yet to test and see if it solves the only outstanding issue I had with the unit: Instant Pace.  Would love to hear from others on this.

Garmin FR910XT 2.70:  The FR910XT got some substantial elevation fixes added to it.

Garmin Fenix Firmware 3.0: This Garmin Fenix update is primarily bug-fixed focus and doesn't add any new features. (Thanks Henrik for heads up!)

Joule GPS Firmware 19.061: A bunch of new features here, including proximity pairing (it'll automatically pair to the cloest ANT+ sensors when in pairing mode), as well as the ability to use the interval button as a back button.  Grab the update via Power Agent.
iPhone Apps that were updated this week: