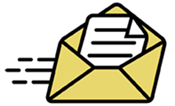 The Week in Review is a collection of both all the goodness I've written during the past week around the internet, as well as a small pile of links I found interesting – generally endurance sports related. I've often wondered what to do with all of the coolness that people write, and while I share a lot of it on Twitter, Facebook, and Google Plus, this is a better forum for sending it on to y'all. Most times these different streams don't overlap, so be on the lookout at all these places for good stuff!
So with that, let's get into the action!
DCRainmaker.com posts this past week:
Here's all the goodness that ended up on the main page of DCRainmaker.com this week.
Sunday: Week in Review–Nov 4th, 2012
Monday: A weekend full of power meter testing
Wednesday: Review of the Bar Fly TT Edge & Forerunner combo mount
Thursday: CycleOps Joule GPS In-Depth Review
Paris Blog Posts:
Here's all the Parisian fun we've been having on our Paris sub-blog. This week we look at what happens when everything closes around us:
Monday: Paris Blog- The process of voting from 3,847 miles away
To see all previous Paris Blog posts, simply click here.
Stuff that I found interesting around the interwebs:
Here's a not-so-small smattering of all the random things that I stumbled on while doing my civic duty to find the end of the Internet:
1) New color/touchscreen GPS watch driven by Android phone: Cool looking watch popped onto the market this week from Leiker.  Sorta like the Wahoo RFLKT (but for Android instead of iPhone, and for all sports instead of cycling).  I'll look into get a hold of one.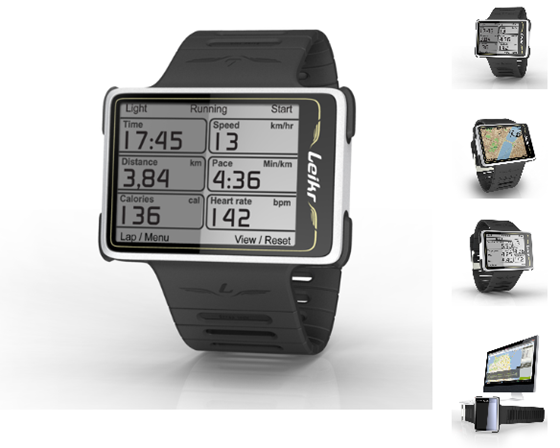 2) New Swissman Triathlon looks pretty damn cool: While I'm not yet tempted to jump back in the full-iron distance pool, if this was offered in a half-iron Costco sampler size I'd definitely be there.  Be sure to watch from roughly 1:40ish to 2:30ish for some incredible stuff.
3) SRAM now sells reasonable Garmin Edge/Forerunner forward mount: On Friday, SRAM announced a new $19 mount (12 pounds/ 18 Euros)– half the price of the other mounts on the market that do mostly the same thing.  Nice! (Note that a Forerunner would be mounted sideways though, FTP reasons notes in my Bar Fly post above.)
4) Smartphone driven bike shifting: I'd heard and seen some 'on the down-low' demos about this over the past year or so.  Cool to see it find the light of day. (via TrdJohn)
5) Really cool SPOT GPS tracker rescue story: Awesome to see technology saving peoples lives, and this newspaper article talks about the SPOT tracker doing just that.  (via GPSTrackLog)
6) The Tour de France now has an Instagram account: Right now, it doesn't look terribly exciting.  But it might be worthwhile following in case it does get exciting.  Btw, the new Instagram profile pages are kinda neat.  Here's mine.
7) Cast your vote for the top triathlon things of 2012: Competitor group (behind a bunch of magazines) is doing their annual survey.  Continue your week of voting and swing on over.
8) Drivetrain efficiency losses lose how many watts?  Very cool article on exactly how much that dirty drivetrain will cost you in lost watts.  And, how to clean it with the right stuff for best performance.
9) What its like to live in the Polar Bear capital of the world: A short little perspective on what it's like when those fluffy white bears are part of your everyday life.
10) Leadville announced 2013 series dates/places: And while we're on the race topic, WTC has canned the 70.3 in the Poconos (Eastern US) as well as Phuket (Thailand).  Interestingly, for opposite reasons.  Poconos wasn't growing enough, while Phuket was growing too much.  Articles explain it.
Sports Technology Software/Firmware Updates This Week:
Each week I quickly highlight some of the new firmware, app, software and website service updates that I see go out. If you're a sports technology company and release an update – shoot me a quick note (just one liners is perfect, or Tweet it at me) and I'll make mention of it here. If I don't know about it, I won't be able to post about it. Sound good?
Neotrack adds bunch of features in latest update: This continues to be one of the coolest sports tracking software apps for PC I haven't yet written about.  Nonetheless, they've updated their stuff.  And added a bunch of videos about it.
4iiii's releases software update: If you've got the 4iiii's heads up display unit, this software update is for you (though, I can't find specs on what it actually adds/updates).
Is your Garmin Tempe on the fritz? If so, check out this post about issues with max temp readings.  Sounds like Garmin is swapping out early units if yours is affected.
Got Training Peaks and Chrome and got issues?  Read this note from them on an update that can probably fix your woes (well, your TP woes – not life in general woes).
uBike adds TrainingPeaks upload to Android: I've been using this little app recently to do some power meter comparisons as it supports ANT+ on Android phones.  Now I could upload straight to Training Peaks.
iPhone Apps that were updated this week:
Thanks for reading all!