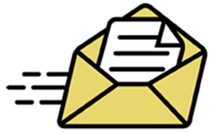 The Week in Review is a collection of both all the goodness I've written during the past week around the internet, as well as a small pile of links I found interesting – generally endurance sports related. I've often wondered what to do with all of the coolness that people write, and while I share a lot of it on Twitter, Facebook, and Google Plus, this is a better forum for sending it on to y'all. Most times these different streams don't overlap, so be on the lookout at all these places for good stuff!
So with that, let's get into the action!
DCRainmaker.com posts this past week:
Here's all the goodness that ended up on the main page of DCRainmaker.com this week.
Sunday: Week in Review–October 7th, 2012
Monday: New gadgets delivered via FedEx bike and a hop through Turkey
Thursday: Interesting photo crowd sourcing service for Kona this weekend
Thursday: The Seoul Runaround
Friday: A Triathlon Weekend Giveaway- Garmin FR910XT
Paris Blog posts this past week:
Here's all the Parisian fun we've been having on our Paris sub-blog. This week we look at what happens when everything closes around us:
To see all previous Paris Blog posts, simply click here.
Stuff that I found interesting around the interwebs:
Here's a not-so-small smattering of all the random things that I stumbled on while doing my civic duty to find the end of the Internet:
1) The most in-depth Ironman Hawaii Underwear Run photo gallery ever: No, really, this is where every other underwear run gallery need only close up shop and wave the white flag.
2) ICEDOT up on Kickstarter-like site, $50 cheaper: You may remember at Interbike I profiled a Bluetooth Smart sensor that automatically notifies emergency contacts if you crash your bike.  They're now up on a Kickstarter-like site, with some at $150 instead of the $200.  First, I think this is still $50 too much.  And second, I don't know why, but I'm not a fan of companies trying to sideline sell items on crowd-funded sites.  Either you're launching your idea/product there, or you're not.  I don't know why I feel that way but I do (and there are others that do it too).  Just  my two cents.
3) Craziest bike stunt video you'll see anytime soon: Unreal stuff.  So well done both on-bike (a carbon road bike!), as well as photographically.  Awesome.
4) The ~200 page USADA report [PDF]: In the highly unlikely event you missed the news, USADA released their report this week.  The headlines have been on every paper I've seen this week while travelling – from Korea to Turkey to Paris.  However, take some time to read the actual report.  It's astounding.  I've been slowly working my way through the PDF file.
5) Space jump parachute attempt again: The attempt will occur Sunday morning between 8:45AM and 11:45AM Eastern Time.  If you missed it, then at least check out the photos in that post about the balloon.  It's 55 stories high.  Completely nuts!
6) Another life-monitoring device announced: Similar to FitBit, Jawbone, and all the others, a new unit (Larklife) has been announced.  This one says they'll also track your diet.  But the reality is, that still means you're logging food.  Last time I checked, others that tried that marketing tact eventually gave up on that avenue.
7) What happens when you let go of your bike at 40+MPH and really high up in the air: First of all, this video is NOT for the faint of heart.  There's no blood, just…well…a lot of pain.  I didn't embed it below.  Instead, you'll need to view the YouTube link above.  A bit more backstory here, along with notes on the lack of injury.
8) Whistler selected as next Ironman Canada location: While I'm loving the location, I think it's a super-poor move to schedule it the same weekend as the new Challenge race in Penticton.  Not because of the athletes, but because of friends on teams/family that may have athletes at both races hundreds of miles apart.
9) A bit about the Kickstarter Bike Expedition that didn't happen…yet: Kinda an interesting story about a bike expedition and the lack of follow-through after folks funded the trek but that it fell through.
10) NY Times: A Soft Pedaled Escape From Paris: I always love seeing running/cycling routes I use mentioned in the mainstream media.  This included.
Sports Technology Software/Firmware Updates This Week:
Each week I quickly highlight some of the new firmware, app, software and website service updates that I see go out. If you're a sports technology company and release an update – shoot me a quick note (just one liners is perfect, or Tweet it at me) and I'll make mention of it here. If I don't know about it, I won't be able to post about it. Sound good?
iPhone Apps that were updated this week:
Both Strava and MapMyRun were updated.  Both follow a similar app deployment strategy where they have variants for each sport, but the updates are effectively identical on both variants within an app.