I continue to be amazed by how real the fashion 'scene' is in Paris.  Sure, you think of Paris and fashion as intertwined, but it's not until you see fashion shoots on a regular basis that you realize it's all quite normal here.
I don't believe I ever saw a fashion shoot in my 8 years in the Washington DC area.  Yet here, it's about every other week.  Perhaps it'll get old, but then again I don't suspect I'll ever get tired of watching models.  Last week was actually fashion week in Paris, where models and designers were apparently found around the city.  But it happens even on non-fashion weeks.
A couple weeks ago on a Saturday I awoke to see a shoot in process, just in front of our place.  At first I figured that it would be a quick event, lasting perhaps an hour.   Turns out, I was quite wrong.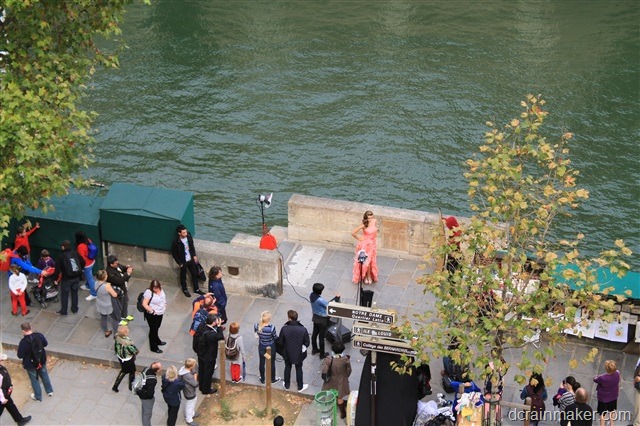 I sat there at my desk catching up on the happenings of the world as I kept an eye on the scene outside the window.
This particular spot is popular with tourists, as it offers a great photo viewpoint of Notre Dame, so people are getting there photos taken here literally all hours at the day (1AM is quite normal).
Turns out, the fashion photographers thought the same as well.  Though, it was funny to watch tourists try to still get their photos in behind the model from time to time.
They'd take about 15-30 shots with each dress.  And for the most part, the methodology was the same for each dress – similar poses, similar photos, similar positioning.
For example, below, the assisted dress flappery (I'm sure there's a technical term for this).  This maneuver required two assistants to hold up the edges of the dress while the photographer framed the shot.  Then, the assistants to toss the dress edges into the air while the photographed snapped off a slew of shots:
Repeated with any dress offering flapping opportunities: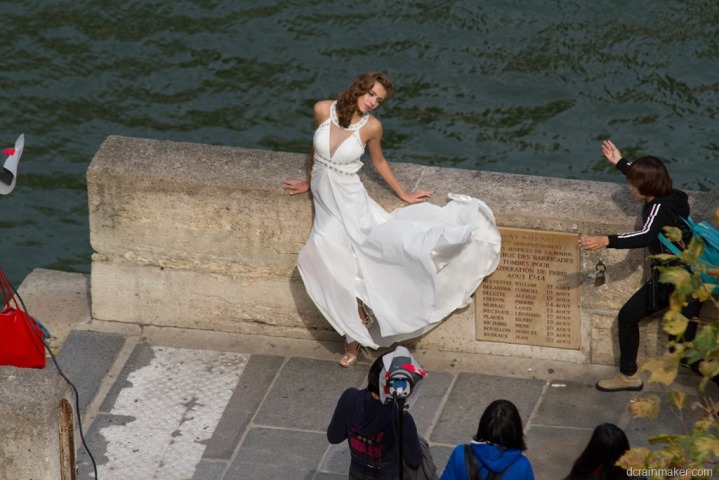 After each dress, the model would disappear into the little black tent thing you see there to get changed.  To the right of that tent was two racks of dresses.  I think at some point they may have had a van come by and swap dresses.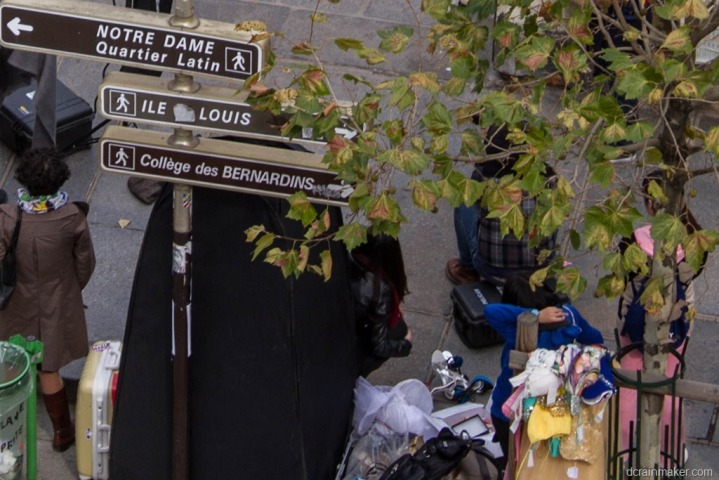 The assistants worked tirelessly, constantly fixing little things on the model – or occasionally giving her some warmth if the photographer was working on something else.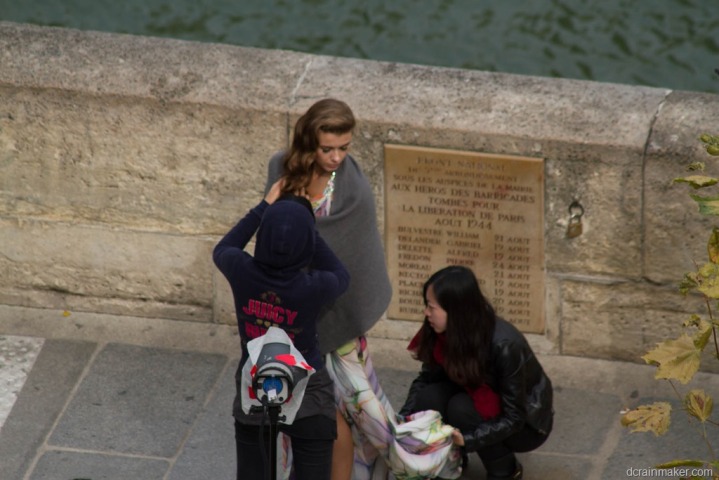 It was always funny when the tour boats went, to see who would notice (most folks are looking at the opposite side, towards Notre Dame).  When they did notice, it was always a frenzied attempt to take a photo.
The entire shoot lasted from at least 9AM until just past 6PM.  From time to time I'd look down, and the model never seemed to be upset or annoyed throughout the day.  Fairly impressive.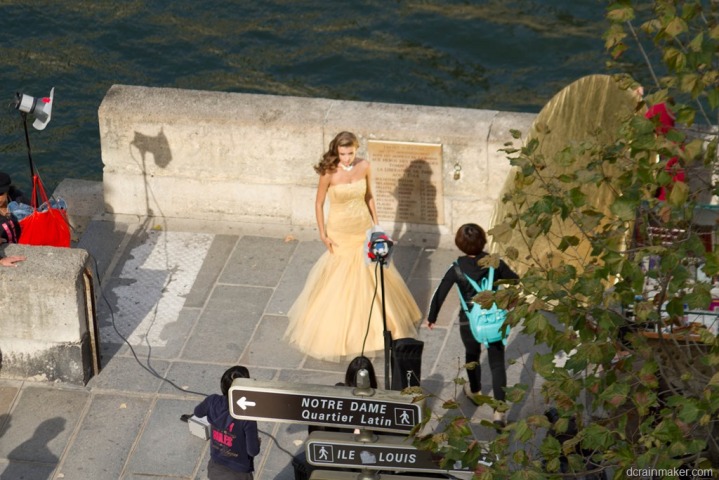 Now that I have you thoroughly distracted, I'll let you get back to your Friday morning routine…
As always, thanks for reading, and have a great weekend ahead!