Before we get onto the new Alpha watch post here in a few hours, I've got two quick items worthy of a separate call out.
First item of note:
First is that I've (well, we've) decided we need a vertical bike rack for our new apartment in Paris.  After carefully evaluating the space remaining, it's clear that the best storage solution is vertical.  Straight up!
I'm turning to you to find the best vertical bike rack out there.  My requirements are as follows:
1) Must support two bikes (no exceptions)
2) Should not require being drilled into the floor or ceiling
3) It needs to be a single pole (none of those two-pole stuff)
4) It should be sturdy, and not look wonky (you decide)
5) The bikes themselves must be stored horizontal (as if sitting on a road)
6) It must be available either in a LBS in Seattle, or be available online to ship to Seattle by early next week while I'm there
Sound good?  Here's a quick Google Image search to get your mind flowing (no, don't give me a sidewalk bike parking pole).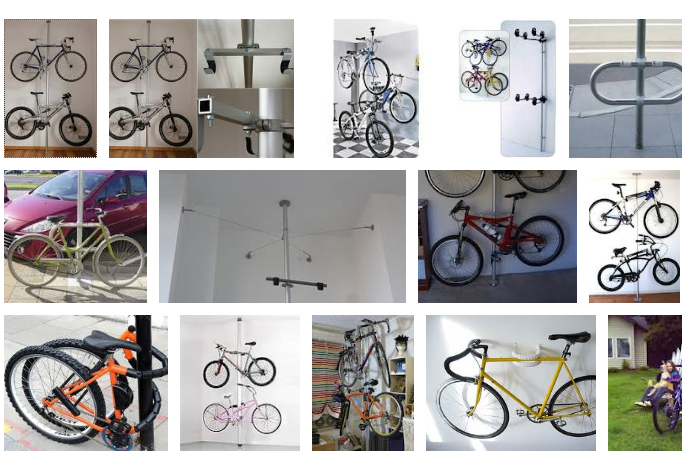 Honestly, those requirements are pretty straight forward.  Essentially, I just can't be using something designed for a garage, when this is going in our living room.  Make sense?
Second item of note:
The Motoactv got its 'official' price slashed by $100 today, bringing it down to $140, or a chunk cheaper than the FR210, Timex Run Trainer and Nike+ GPS, and only about $5 more than the Timex Global Trainer.  Interestingly, the specific SKU that had its price cut included theheart rate wrist strap.  Not bad!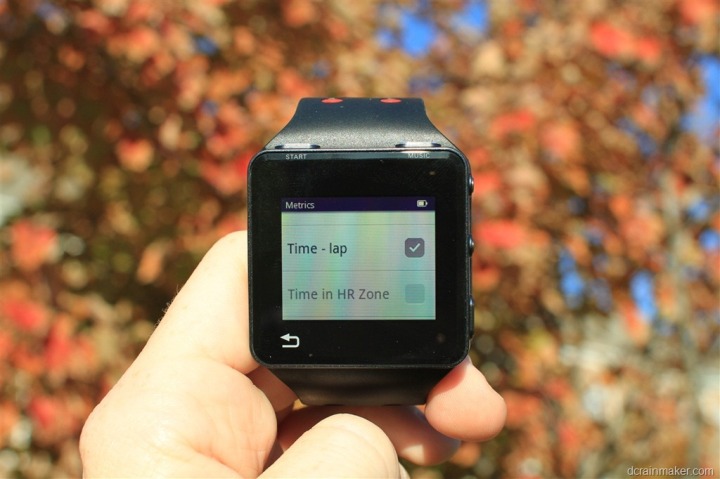 I expect this is for a few reasons.  Typically, tech companies usually slash prices ahead of new products.  And while I don't have any info on new Motorola products, I'd be surprised if we didn't see a hardware refresh this fall ahead of Christmas (they came out with new units last October/November, 2011).  Software-wise, the Motoactv has been hands down the most actively updated product out of anything out on the market today.  They've announced feature sets ahead of time, along with a specific date – and then they usually nail that date (or at worst, are off by just a couple days).  They've got firmware releases down to a science make just about everyone else look amateur (or, they simply have a project manager).
What they failed to do however on the version 1 of the Motoactv was get the hardware right.  Specifically, the waterproofing – which in my opinion has kept the device from really taking off.  Additionally, a number of folks also complain about the headphone jack placement.  On the bright side, the low battery issues have long since been resolved, and it's in the same battery range as other devices in its price and feature class.
So would I recommend it at $140?  Well, like anything else – it's a matter of how you use it, and what features you want out of a GPS watch.  At present, I think it's a great product for a casual runner that may spend more time cross training with other sports, and loves music.  Not quite yet the hardcore runner product due to the waterproofing issues.  Just my two cents. (Thanks to Dan B. for the heads up!)
Update: 7/17/12 6:30PM Eastern: I reached out to Motorola for comment on this story that suggests the product is being discontinued altogether, I also asked what that meant to current owners with respect to software/firmware/site updates.  They answered back with "As always, we don't comment on rumor, but the MOTOACTV price drop is part of a back-to-school promotion."
In my opinion, this is pretty much PR speak for "Yes, it's dead".  No company would ever let a story hang that says their product is about to die, unless it's really about to die and they don't want to say that yet.  Otherwise, they'd answer back with something that says "The product is strong and we plan to continue updating it".  Serious bummer.  Hopefully I'm wrong, but I don't see it happening any other way.
Ok, back to writing my main post.
Thanks for reading all!