After weeks (heck, over a month) of crazy work related hours and stuffs, I've finally got a week to relax.  And relax I shall.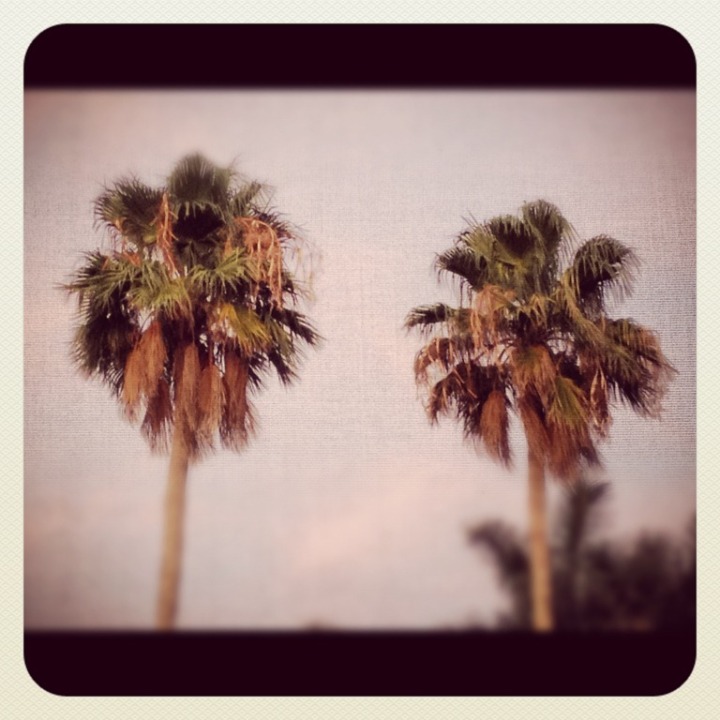 Well, mostly relax.  I took with me a huge pile of goods that all arrived in the last week to test out.  Or at least, products that bubbled to the surface to test out this week.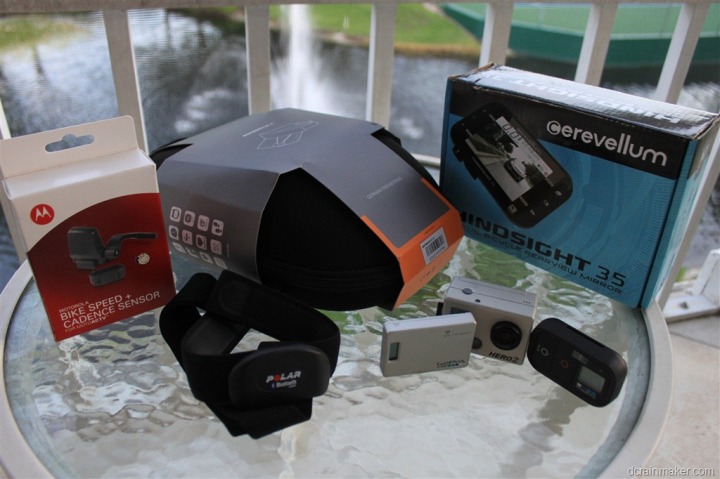 I'm down here near Sarasota, Florida for about 8 days enjoying all the relaxation the beach has to offer.  I brought my bike down, which successfully navigated its way onboard the correct plane this time (unlike last week to Alcatraz).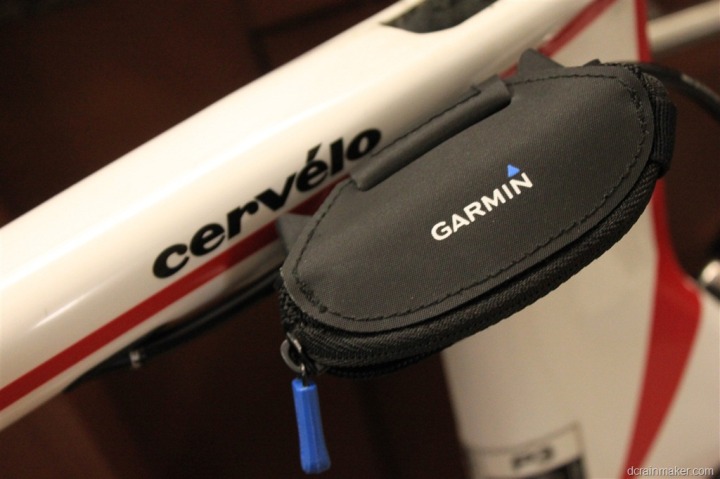 And, the Garmin GTU agreed: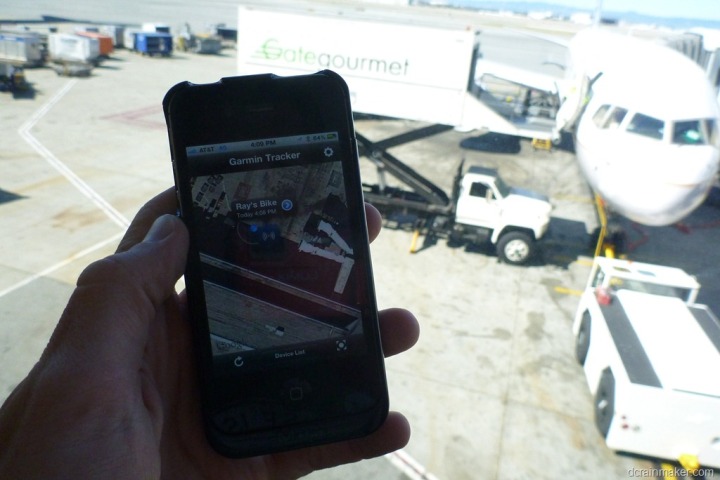 On the charts this week include a wide variety of things.  I've got the hot-off-the-presses Cerevellum Hindsight kit, which enables you to monitor traffic coming up on you from behind (or, just for watching the peloton about to crush ya).  Plus, it includes the usual bike computer goodness, as well as the ability for app modules to be added.  I'm interested to see if this helps push the industry forward as far as an app-like model for bike head units.
Then I've got the O-Synce Screeneye X, which I showed off last fall.  The unit allows you to see your ANT+ sensor data displayed up on the brim of the visor, like a heads up display.  The product has made it to production and I've got one of the first units, direct shipped from the factory in Asia to my doorstep.
After which, I'll be testing out the Motorola quick-release ANT+ speed/cadence sensor.  Since this is nearly identical in form to the ANT+ Bontrager one, and the Wahoo BlueSC I reviewed two weeks ago (though that's Bluetooth Smart), I'm pretty much guessing it'll be an easy review.  I simply picked this one up myself, purely to ensure I could recommend it if asked.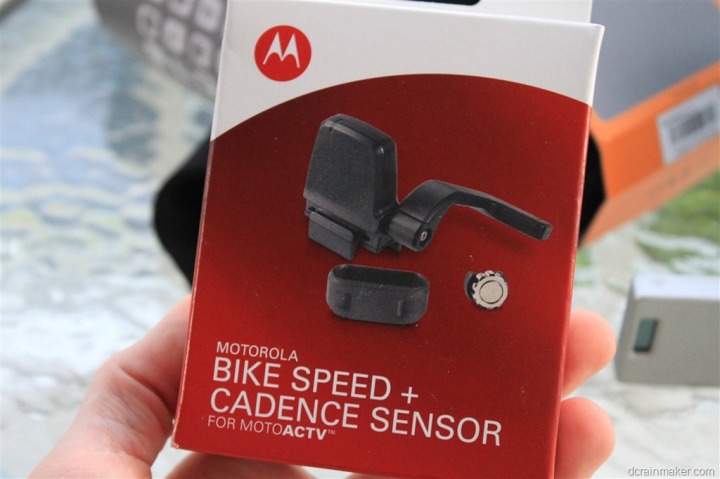 Tied into all this I'll be ensuring the Polar H7 Bluetooth Smart Heart Rate strap works as advertised.  I'll be trying it out with the handful of apps and devices that support it.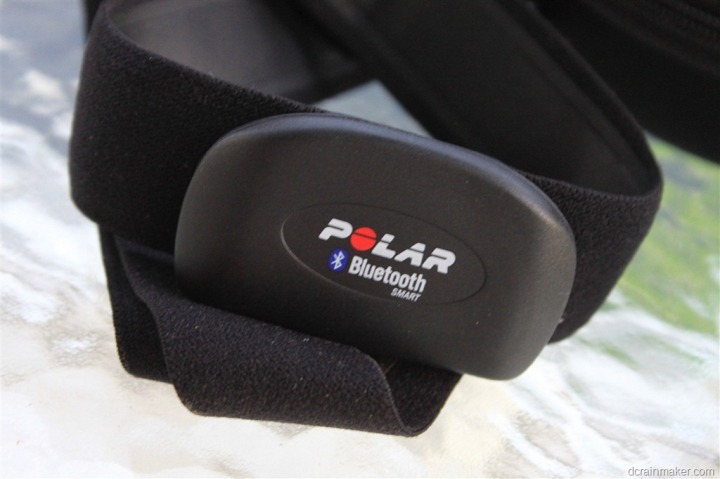 And finally, simply because I can, I'll be trying out the new fangled GoPro Wireless remote and WiFi trigger system, which just came out last week.  It allows you to setup up to 50 GoPro cameras and remotely control them – up to about 800ft away.  I had pre-ordered this approximately 9 years ago, and it finally released over the past week or so.  I'm honestly not yet sure what I'm going to use it for…but I'll find a creative way to incorporate it into something (suggestions?).  I don't really plan to write a review on this, but rather just use it here and there like I usually do with all my photographic stuff.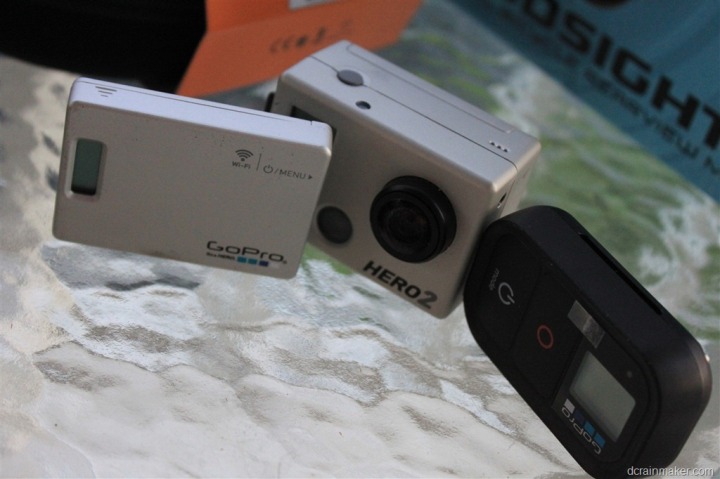 And of course, I'll be looking to get the required shots and data I need to wrap up the Magellan Switch review (having access to beach a hundred yards away to be able to simulate swim/bike/run bricks makes this much easier), the FINIS Hydrotracker (something I should have just written the review on this past winter after I had the device in Bora Bora), and perhaps just maybe I'll get around to the Garmin GTU10 review.  Maybe.  And of course, there's the Polar/Look Power System pedals.  Busy bee!
So with that, hope everyone has a great week ahead.  In the meantime, I'll be enjoying the sand and sun!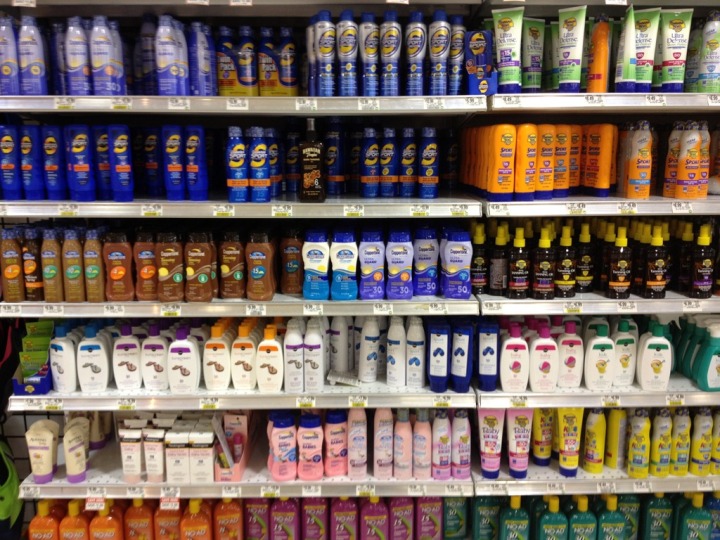 Thanks for reading!