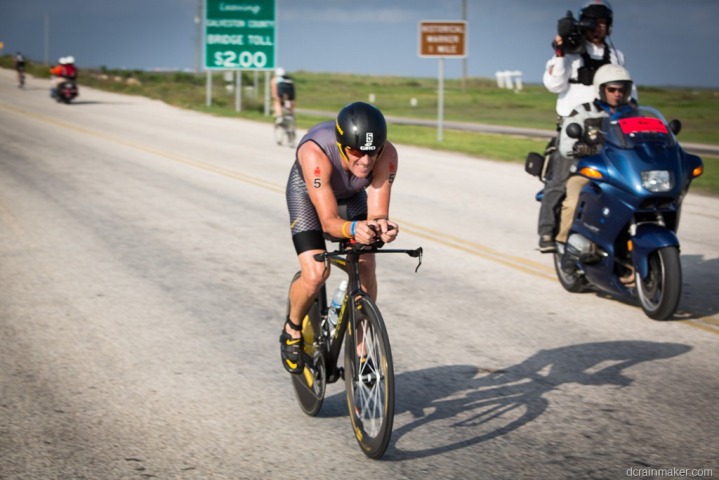 Late last week when the world once again came crashing down on Lance, there was probably only group aside from Livestrong that was just as fraught as Armstrong: The World Triathlon Corporation, owner of the Ironman brand.
As you probably know, Lance and WTC signed an agreement earlier in the year that has since placed Lance racing Ironman branded events, which in theory would have kicked into overdrive with what was planned to be his first full-distance Ironman race this upcoming weekend – Ironman France.  All in his quest for Kona.
Of course, that won't be happening now (at least, Ironman France anyway).  And despite what the mainstream media has incorrectly stated – Lance hasn't been banned from triathlon.  Rather, very specifically, he's currently blocked from competing in any WTC-branded events.  This is due to a rule that WTC has in place that prohibits any athlete under investigation from competing in a WTC-branded event.  For the most part, that means basically any Ironman branded 70.3 or 140.6 even (in theory, it would also mean some of those 5i50 events, but that would require them not to be cancelled).  Oh, and I guess Ironkids events too.
This does not mean he's banned from triathlon.  That's because USAT (USA Triathlon) has no such rule in effect.  However, in the case of Ironman-branded events, they operate in a weird parallel universe in many places – with rules and regulations being the most notable differentiators.  For example, WTC events have different officiating rules that must be followed. And in the case of dealing with athletes under investigation, they have different rules as well – hence why Lance is unable to race further.
As you may have heard, there was supposed to have been a WTC press release at 8AM Eastern last Friday, however that announcement was pushed until much much later in the day.  In its place, the WTC board met to discuss whether or not to change their existing rule which prohibits athletes under investigation from competing in events. 
If changed, the ruling would have enabled Lance to continue his quest for Kona in October.  Keeping in mind that in order for Lance to compete at Kona he needs to accumulate qualifying points by August in order to race in October.  Without further racing, Lance can't compete in October. It's as simple as that (actually, there is an exemption process, but WTC has previously stated they wouldn't use it for Lance).
Now, the biggest issue here is the rule itself, not the lack of change to the rule.  The rule in effect presumes guilt over innocents.  Especially in the cases of lack of hard evidence (the fancy term for this is a non-analytic positive).  One only need to look at the case of Michi Weiss, a Pro Triathlete in an oddly similar situation with about the same timeframes and circumstances (for him, based on allegations of doping years earlier in mountain biking).  In his case, his NADA case against him was dropped just two weeks prior to Kona (though, another case a year later found him guilty).
Many of the pro triathletes that have voiced their opinions on the matter seem to be against the rule itself, since many see it as an opportunity to be sidelined for a season or longer while the applicable anti-doping agency ponders the meaning of life.  Oftentimes, these investigations can take months, if not years.  Ultimately these can kill the careers of the athletes, even if innocent or dropped.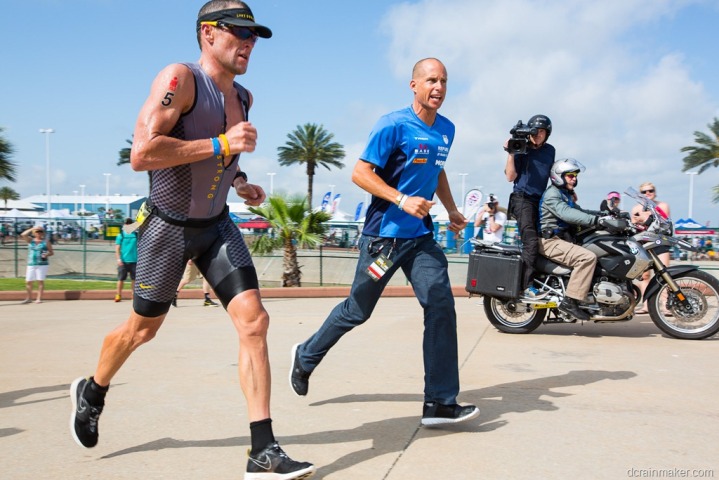 Now, the interesting thing here is that WTC almost goes as far as saying they know they're wrong, but that they can't change the rules mid-stream.  And that's where I agree with them.
See – I do believe that Lance is good for the sport of triathlon.  I don't want to get into the past, because honestly, this chart kinda says it all.  I'm pretty much in realism the camp that everyone in the sport was doping (at least everyone near the top).  It's just a matter of whether you've been caught yet.
Looking at triathlon, the interest generated by Lance has been tremendous – and I think that's good for the sport, but more importantly, good for the pro athletes.  Today, there are perhaps less than a dozen (if that) pro triathletes in the sport that can earn a full income directly and solely from their winnings and sponsorship deals.  But more attention to the sport increases winnings and sponsorship deals, and the reality is that Lance is bringing that attention.  If this means that 3-5 years from now we'll see a bigger crop of up and coming triathletes that can realistically and financially make a career out of it, then I think that's awesome.
(As a brief side note and bit of social media advice to Pro Triathletes: I've seen some of you embrace Lance (cool, but not required), some of you good naturedly trade pre-race banter (can be funny, and cool), and then some of you make snide Lance remarks via Facebook/Twitter/etc (I'll refrain from naming names).  But see, in general, snide remarks don't make you look good – even if you're right.  Unless it's laugh-out-loud hilarious, it only makes you look petty.  You turn off Lance-supporters (which, btw, is the majority of folks out there) – and in turn gain only a microdot of agreement/support.  It's simple political ROI math.  Do you win three new followers, or lose 20?  This is your time to attract new people curious about the sport that may hear about you in a race and look you up.  It may be your one and only random moment you end up on ESPN or the 6PM evening news, perhaps (or perhaps not) simply due to being in the same story as Lance.  Don't let someone who goes from ESPN to your Twitter feed find that single snide comment about Lance, it just doesn't make you look good. Just my two cents.)
So if I think that the right decision is for WTC to change the rule – why am I against it?  Because, it needs to happen at the end of the season.  As wrong and painful as it may feel now, rules shouldn't be changed mid-stream or mid-game.  Doing so would only encourage folks to say that WTC was bending to Lance.  Additionally, it opens the can of worms for the future – "You did it for Lance, why not me (fill in the blank pro triathlete)?".  And for once, as much as WTC will take heat for their lack of bending, I think they made the right call.
Now, it's an entirely different thing to say that the rule was dumb to begin with (because I believe it is).  But in my mind, changing the rule only furthers what everyone else seems to do – which is to change things for Lance because it means more money in their pockets.  For once, someone actually didn't.  Again, even if it sucks. A lot.
But you know what's an odd benefit out of all of this?  There's now an opportunity for a lot of non-Ironman branded events to show the world what they're made of.  The Rev3's of the world now have their chance to try and woo Lance into racing their event (since he's permitted to race USAT events), and bring attention to the non-Ironman branded events that are just as good (and sometimes better).  Remember, at the end of the day, ESPN doesn't really care that it's an Ironman branded event – they'll likely hose up the nomenclature anyway, they just care that it's Lance racing.  And, all we should care about is that it's someone racing, perhaps for once ignoring corporate race brands and focusing on the race and the athletes.
What are your thoughts?
Thanks for reading!