Last Tuesday World Triathlon Corporation (WTC) cancelled the 5150 series race finale in Clearwater, Florida next month, simply because of low registration numbers.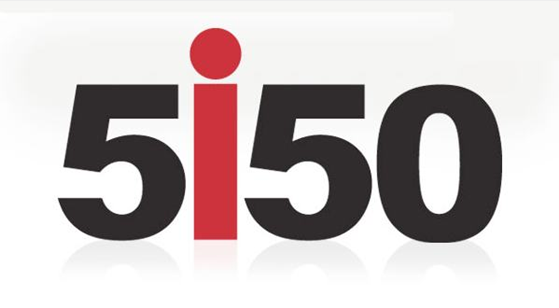 You may remember last October year when WTC announced the 5150 triathlon race series, which was designed to be an Olympic distance race series with the same type of 'big event' style production that has been held for their Ironman and Half-Iron distance races.  They accomplished this goal primarily through taking existing big name races and tagging it as part of the event series.
Most of the races in the series were well established and big ticket races, like the NYC Triathlon, the Hy-Vee Triathlon, and the Washington DC triathlon.  Events with thousands of racers.  They also planned to introduce some new races into the system – thus making it a more widely available series.  Participants in the series would earn points, ultimately earning them shots at the series championship.  The idea here was to essentially emulate what's done on the Ironman and 70.3 side but at the Olympic level.  This seemed like a logical extension of the brand.
But where it turned into a less than logical venture was when they started cancelling races that weren't performing well on the registration front.   Back in April they cancelled their first 5150 series race in Provo, UT – about a month prior to race day.  While in the case of Provo WTC they did not specify a reason, rumor was pretty clear it was due to low race registrations.  This left those folks without a race on their schedule.  A time of the year where athletes typically use such shorter races to work out the race day kinks before moving onto 70.3 and 140.6 events, ironically enough, events typically put on by WTC themselves.
Then we fast forward to August, when they cancel the October 2nd race in Las Vegas – again, without reason given.  The same day they also announce that the Lake Lanier event (in Georgia) on September 11th is cancelled, this time due to "due to conflicting special events taking place in and around Lake Lanier". 
Really?  These other events just magically popped up 4 weeks ahead of the race day?  Or perhaps more likely, these special events (five other triathlons within a week on either side) simply made the local athlete pool dry enough that registrations were low…and thus, a cancelled event.  In all cases, athletes were refunded their race fees.
Which brings us to last week, when WTC cancelled their series finale race scheduled for 3 weeks from now in Clearwater, FL.  This race from Clearwater tourism standpoint took the place of the previous 70.3 World Championships that had been held there until the move to Las Vegas this year.  It also had been roughly the same time as the 70.3 Championships were in previous years.
Except unlike past 5150 race cancellations though, WTC was upfront about the reason for the cancellation this time, saying in their notification to athletes:
"Due to low registration numbers, we felt that it was in the best interest of the participants, the City of Clearwater and the 5150 Triathlon Series to postpone this event."
At first, many figured that perhaps the numbers were so low that it would have been silly to put on a race (such as 25-50 athletes).  But over the weekend a local paper in Tampa got a quote from WTC explaining exactly how 'low' a number it was, which turned out to be a fairly high 700 athletes.  Sure, not high by 2,000-3,000 racer standards, but certainly high enough for a triathlon. They then go onto get the following tidbit from WTC:
"We couldn't go into this event and produce it without taking a sizable loss" – Philip LaHaye, 5150 Series' director of operations
Really?
So WTC, just so I get this clear – it's OK for your athletes and community tourism to take the loss in the form of pre-booked airfare/hotels – but it's not OK for you to?  The same triathletes that ultimately pay you $600+ for an Ironman race registration fee, and thousands in travel costs.  For many, the logical progression in sport is from Olympic distance to Ironman.  With so few Iron-distance races out there, WTC is effectively telling its future long course athletes that it will do as it pleases when it pleases.  When will they start cancelling Ironman distance races that you've trained all year for to try and avoid a "sizeable loss"?
Keep in mind that WTC is the largest triathlon event company out there, where the average registration fee income for a single Ironman event comes in close to $2,000,000 ($600 * 3,000 registrations).  And that's before we even look at sponsorship money.  Of course, there are expenses as well (and big ones) – but the point here is we aren't looking at a small town locally owned event which does one race per year and this would put them underwater forever.
Anyone who starts and runs a business knows that they have to invest in areas to eventually see growth.  In the case of WTC – the goal was to start a new series, the 5150 series, and then grow that into a much larger revenue stream.  Likely at the end of the year they would have made decisions about which races performed well, which ones need more growth, and which ones should be cut.
Instead though – they surgically killed off races about a month ahead of race day – using registration forecasting to likely limit their losses.  All without any respect for the athlete's own losses that would have been incurred for non-refundable travel (i.e. airfare).  Nor respect for the athlete's goal of finishing a race or their seasons.  Nor respect for the towns in which they conduct races.
In my mind, this represents exactly the type of arrogance that WTC pleaded to all of us last year that they were trying to change after they reversed a decision regarding the Ironman Access program.
So what do you think?  Was WTC right in cancelling the races as they see fit?  Or are they simply leaving being poor triathlon stewards?