I've only got a few minutes for a quick post, as I'm trying to wrap up packing for a work trip again on Wednesday night.  I'm headed back over to Paris for Thursday/Friday, and then staying around for what is the long-weekend here in the US.  I've got chocolates to consume, and merely limiting it to Thursday/Friday won't be enough time.
Tonight I finished up some quick photos I wanted to take before I got to completing my workout.  Since I'm packing up the Quarq bike and shipping it now that review went out last week – I figured using it as a backdrop for some other gadget photos would be useful (mostly just pretty).
Of note though isn't the gadget, but rather my modification to it,.  Can you tell from this picture what I tweaked?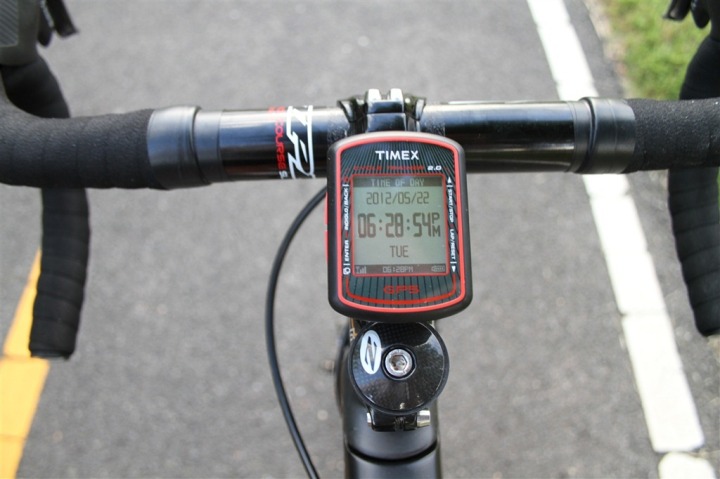 Probably not I'd guess (which is good).
What I did was take the somewhat pain in the butt old-school ziptie Edge 705 mount system that Timex decided to use for the Cycle Trainer 2.0, and converted it into the new fangled Garmin quick-release quarter-turn system.  Since the standard Timex Cycle Trainer box came with two mounts, and a box of Garmin quarter turn mounts is $9, I was up for some experimentation.
(Side note: I have no idea why Timex would use the older Edge 705 mount system.  Meaning, if you're gonna 'borrow' someone else's mount system, at least borrow the current generation one that everyone likes…just sayin'.)
I'll write up a quick tutorial as part of my final review – but the key thing you need is a hot glue gun…and a fair bit of glue.  That's it, no other tools needed.  Especially not a saw.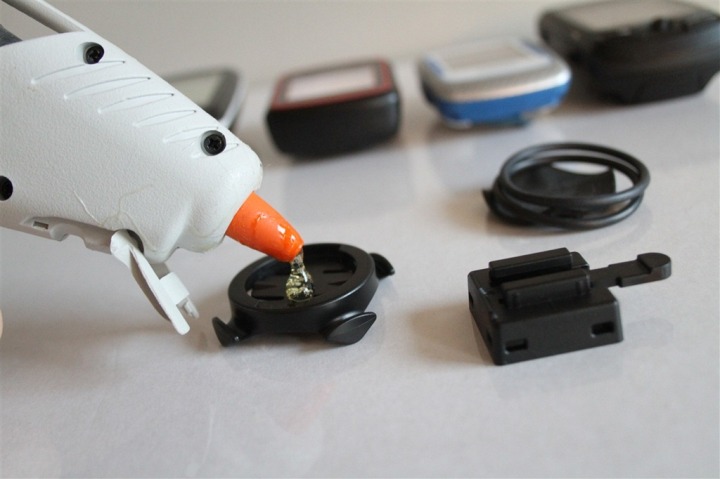 With that modification done, and letting it sit overnight, I can both easily pop it both on and off the Timex mount itself (as normal), but also quickly move it between bikes using the Edge mount rubber bands.  It works way better that way.  Seems pretty stable.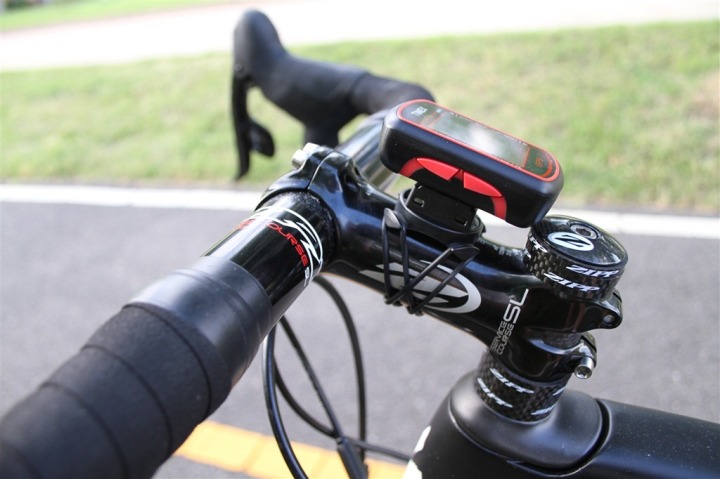 I'll test it out this weekend on whatever bike I manage to rent/find/borrow/temporarily steel/etc while over in Paris.  I'm looking for a nice 2.5hr ride (with tempo sections) outside the city somewhere.
I also stashed in my bag the new Quadlock bike iPhone mount kit as well.  Since my phone has international data roaming on it, this might be solidly useful in case I get lost on aforementioned French ride.
I've got a slew of iPhone bike mount kits, and this one does seem to be the most stable and most rock-solid.  But, it's also the most unprotected.  Yes, the case itself is fine, but it won't protect your phone from sweat, rain, or a nasty crash.
While I was (still) getting ready for my evening brick workout, the UPS lady came.  She dropped off a box which had the new Lytro camera inside: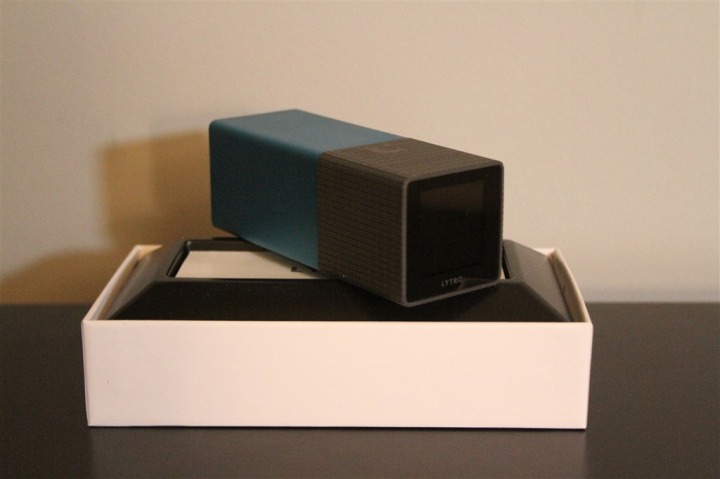 Aside from being the most ugly and non-functional camera design I've seen yet, it's intriguing from a photo standpoint.  As you may know, the camera allows you to take photos that you can adjust the focus on afterwards.  In other words, no focusing at all.  To show how it works, below is a quick image I took of a pile of watches.  Note that you can click around on the image and re-focus it:
The only other bummer (well, to be fair, the camera and software from what I've played with thus far is mostly full of bummers), is that the software only works on a Mac at this time.  So while I have a little Mac Mini at home, I don't have a Mac Laptop.  Thus, for things like this weekend, no pics until I get back.
Actually now that I think about it more, I could probably spend an entire review writing about why this camera seems highly rushed to market, overhyped and generally somewhat disappointing…but, I'll hold off for now in hopes that it allows me to make all sorts of awesome Paris chocolate photos.
With that out of the way, I knocked out my workout.  A fair while indoors on the bike, and a shorter 30 minute hard run afterwards.  I was testing the Magellan Switch UP both indoors and out, as well as the Timex unit (and the Polar pedals inside).  Technically, had I thought about it, I could have brought the Timex unit outdoors running as well since unlike the Garmin Edge cycling units, it'll actually display running pace as well as normal speed.  Nice touch.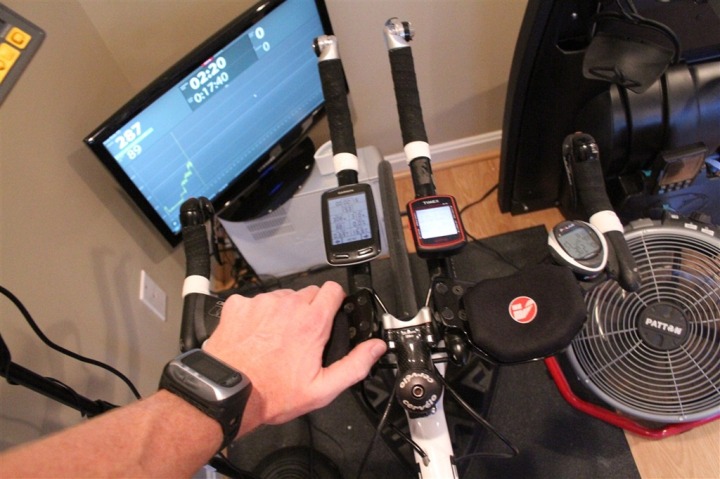 And finally, I recently picked up a nifty little Bluetooth Smart (Bluetooth Low Energy) USB plug that would allow me to connect to BTLE devices, such as the Polar H7 HR strap, the Wahoo BlueHR strap, and the Wahoo BlueSC.  This would be useful if someone like Golden Cheetah supported it for their real-time mode.
To give you a sense of scale, I put it next to a little Eiffel Tower souvenir I have.  It's basically the same size as the sweet little ANT+ one that I use for downloading data from my Garmin.  If you're an app developer and are doing stuff with BTLE connectivity to sport devices…let me know.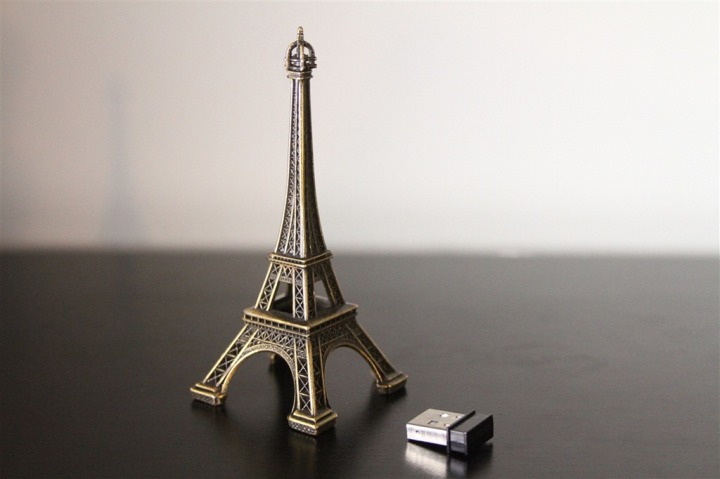 So with that, it's time to wrap-up this not-quite-as-quick post.
Thanks for reading!