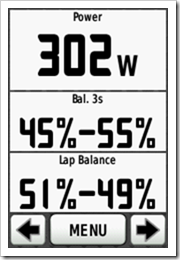 While checking on status for the forthcoming Edge 500 and FR310XT firmware updates that were scheduled to add the TrainingPeaks Metrics of TSS/NP/IF to the Edge 500, Edge 800, Forerunner 310XT and Forerunner 910XT – I got word that the FR310XT will no longer be receiving these data fields as planned.
Last month the Edge 800 had the new data fields added via a free firmware update, which included not only the TrainingPeaks metrics of TSS/NP/IF, but also future Left/Right power meter support for Garmin Vector…and a host of other new data fields.
This means that while the pedal based power meters (like Vector and Zone) will still display total power from ANT+ enabled power meters, it will not display the balance breakout of left/right.  This essentially puts it into the same category as the Edge 700, which is no longer receiving new functionality updates and only receiving occasional bug fixes.
The official update from Garmin is as follows:
"The Forerunner 310XT will display cadence and total power and will still remain a very powerful training tool for multi-sport athletes, runners and cyclists alike. Though it will display total power, it will not show Left/Right when paired with Vector nor will this device receive the TrainingPeaks data fields update."
In other words, the FR310XT – like any ANT+ capable device that can supports the ANT+ power meter device profile – will be able to show total power and cadence from Garmin Vector, but will be unable to show the left/right balance (as seen in the Edge 800 screenshot above).
Additionally, it will not have any of the TrainingPeaks data fields, such as those to the right.  These fields will still be added to the FR910XT as well as the Edge 500. They were already added to the Edge 800. 
If we look at the brief history on this, it was initially stated in July that they were still deciding which devices would get left/right power support for Vector.  Then in August as part of the lead-up to Eurobike they announced more information about Garmin Vector, and as part of that they announced support for the Edge 500/800 and FR310XT.   That support stance continued through Interbike and also in updated public facing Garmin communications on their blog. 
I think this is a pretty big about face – especially to happen nearly three months after announcing support.  Even more so, to change direction after folks likely went out and bought the FR310XT expecting support for the new metrics, especially the training peaks metrics.  So what does this all mean?  Well, quite simply, the FR310XT is being left out in the cold.  You know…just in time for winter.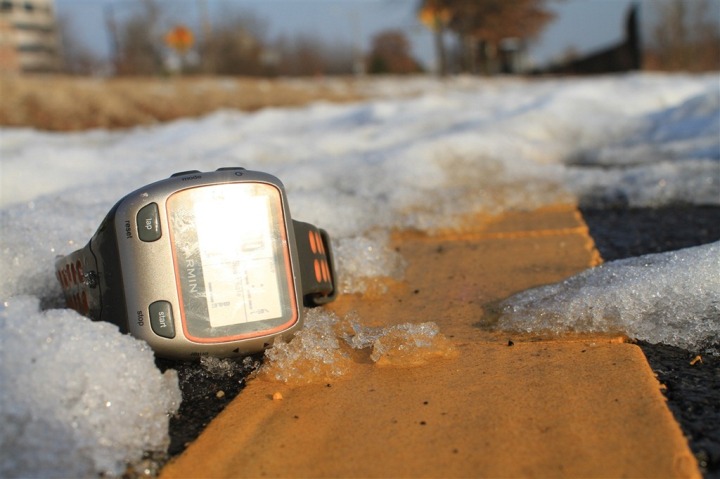 If I can find any good news in the messaging I got it's that the Edge 500 update is still being worked on currently and is still scheduled for release.  Additionally, the timeframe for the FR910XT remains as previously announced – with a goal of the end of November for initial orders to be fulfilled.
If you've got feedback – feel free to leave it below, as is always the case – most folks in the industry are watching…not only probably at Garmin, but also at places like Timex.  After all, how much would it take to simply add in the Left/Right power support and some of the additional metrics…undercutting the FR310XT…ya never know.