Note: Please see in depth post on Vector "Everything you ever wanted to know about the Garmin Vector pedal based power meter" posted here (it's a whole lot more detailed and in depth, and includes comprehensive Q&A with the Garmin Vector team). – Sept 16, 2011
Today Garmin announced that their Vector Power Meter will be available in March 2012 for a price of about $1,500 (actually, $1,499 – but don't go spending that extra dollar all in one place).  Aside from answering the biggest questions around price and availability, they also unveiled the pedal type – which will be LOOK Keo compatible.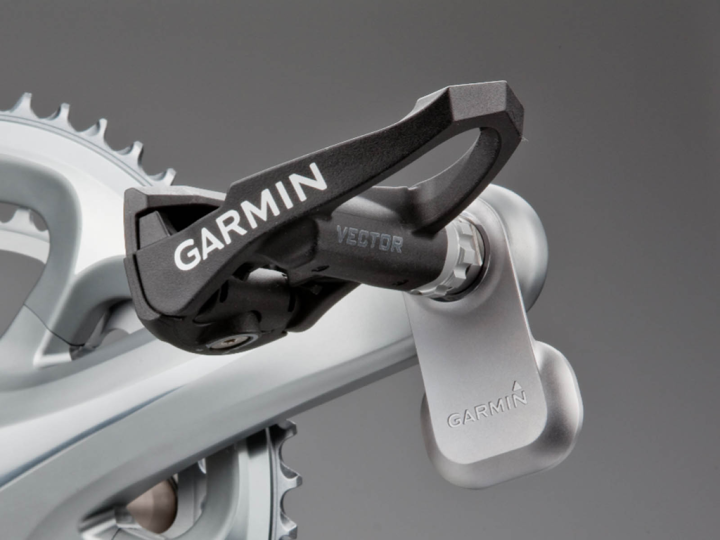 The Vector power meter is competing with Polar to be the first one on the market with their respective power meters.  Polar had an initial availability date of Spring 2011, however that date has since slid to an unknown timeframe.  Both Polar and Garmin will be using the same LOOK Keo compatible pedal types – and in Polar's case, their power meter is a joint venture between themselves and LOOK.
For Vector, the journey has been a long one as well.  Initially it started out as a project being worked on by Clark Foy's team at Metrigear, then last summer Garmin prior to Interbike acquired Metrigear and rebranded their efforts as Garmin Vector.  At the time they hadn't specified a date for release of Vector, instead deferring that for later announcement.  However, by October 2010 they started releasing information in analyst calls that it would be available in "H2 2011" – or the second half of 2011.  This new time table does put it a bit outside of that range, in Spring of 2012.
From a pricing standpoint, the $1,499 represents one that's effectively competitive with the likes of Quarq and their Cinqo crank based system, while undercutting SRM's power meters.  But it's nearly double that of CycleOps and their hub based systems – especially with the latest round of price cuts ahead of their upcoming product refreshes.  And finally, when comparing it to Polar's pedal based offering, it's about $500-$700 less than they've previously noted – which was $2,000-$2,200. All except Polar are ANT+ based and compatible with any ANT+ head unit..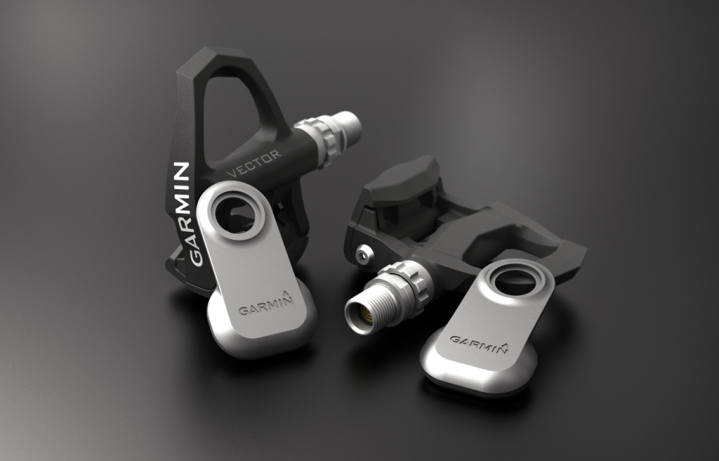 Vector will deliver both combined (standard) power wattage numbers to any ANT+ power meter, for example a non Garmin unit, or older Garmin units that support power – like the FR310XT.  However, for the Garmin Edge lineup they'll also deliver Left/Right power.  In fact, the Garmin Edge 800 will also be getting an update to bring it other power meter data fields it previously didn't have.  The Edge 800 will be receiving a firmware update that enables a new interval mode, which allows you to track power across a series of intervals.
Additionally, both the Edge 500 and Edge 800 will be getting Normalized Power (NP), Intensity Factor (IF) and Training Stress Score (TSS) data metrics/fields added.  For folks that train by power meters, these highly requested fields will be more than welcomed.
As I previously noted a few weeks ago, Garmin decided against having Team Garmin-Cervelo use Vector at the Tour de France this year, citing concerns around development secrecy.  Polar meanwhile did have a few riders at the Tour using their system and collecting data.  Going forward, it'll be interesting to see when we start seeing riders from professional teams start using either system more visibly.  Garmin has confirmed that Team Garmin-Cervelo will not be using it during next week's Pro Cycling Challenge in Colorado.
[8/19/2011, Friday – Update on the firmware questions:
1) Yes, the FR310XT will get left/right power for Vector. The Edge 705 will not. But the Edge (like all ANT+ power meter compatible units) will still get total power from Vector. Note that other vendors can add L/R power, as it's part of the ANT+ spec, there's no Garmin Special Sauce there.
2) The Edge 705 will not get TSS/IF/NF fields, though the FR310XT may – they're getting some clarification there for me, hope to have that shortly.
3) The Edge 800 will get the new power fields in a firmware update by end of summer, and the Edge 500 shortly after that.
4) The TSS/IF/NP fields will work for any ANT+ power meter that's paired, and are not limited to just Vector.
5) During past conversations with Garmin regarding Vector, both pedals were required to work, as one is ultimately considered the Primary and one the Secondary, so splitting would not be functional.]
–
Finally, Garmin also announced news of their new Garmin Edge 200 cycling computer, which aims to bring GPS to a lower budget market.  This new unit will remind many of the Edge 500 – but it's designed to have a lower price point at $150, and doesn't enable one to connect to any ANT+ sensors such as Heart Rate, Cadence or Power Meters. 
You can now read that In Depth Review here.