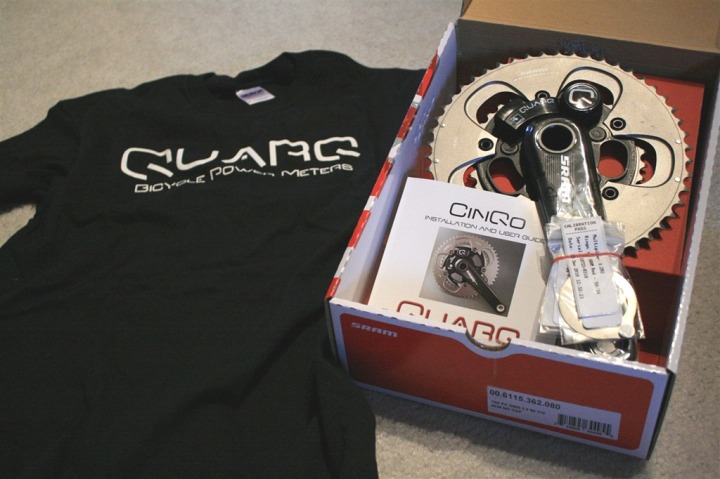 I'm often asked when I plan to review a given product, or why I haven't yet reviewed a given product.  I hinted at this back in January during my 'Blog: A summary and historical view' post, which was sorta a 'Why I do things the way I do them', but only briefly touched on why I don't or haven't yet reviewed a given device.
So, here's the skinny, sorted by categories and gives a bit of insight into my review methodology.
I simply haven't heard about it:
In general I'm pretty in tune with what's being released in the sports technology world – but every once in a while a non-major manufacturer will release something that just didn't get a lot of press, and thus, I might not have heard about it.  In these cases, if it's something that interests me – or I think might interest you, then I'll usually reach out to them and try and work out a media trial of the product.
Take for example a comment someone left just yesterday on a post asking if I planned to review the Tech4o Discover GPS watch.  This watch has specs very similar to both the Garmin FR210 and the Timex Run Trainer, especially once you look at my comparison chart from Tuesday's post (side note: Timex reached out and helped fill in a few blanks there, lots of great news at end of that post).
While I do have experience with a past accelerometer based Tech4o product, it's been a while since I talked with them.  Thus, I'm reaching out to them to see if I can get a unit to play with.  But prior to this comment being left, I simply didn't realize this product actually made it to market.  I had heard about it earlier in the year in the announcement phase – but it's cool to see it's now available.  Therefor, a case of 'Ask and you shall receive!'. This is why I love you guys!
I've heard about it, and am trying to get a test unit:
Once I've identified a reason to want to test a product (essentially that I think it's interesting), then it moves onto the procurement stage.  For some products I simply outright buy them initially (the rest, I buy after I've returned the media trial units).  An example of this is a Tanita HD-351 ANT+ scale that just recently came out – essentially a much cheaper version of the Tanita BC-1000 ANT+ scale that I previously reviewed.  At $150 I simply purchased it on Amazon over the weekend and it should arrive in a few days.
But other products – like the Vasa Swim Trainer, it's hard for me to justify spending the money to write a review.  So they simply sent one over – and did so rather quickly actually!  Though, in their case the review is more a long term thing, they want me to see the impact of the product over time.
Of course, then there's those companies that…umm…take a while.  Sometimes that's due to order backlog, sometimes that's international challenges, and sometimes just do internal processes.  Other times that's because the product isn't yet out and all they have is development units.  I actually get more development units that you might believe. In fact, the original Garmin FR610 unit that I got was actually a non-production development unit (I've long since bought my own production FR610). Same goes for a Spot Connect unit that's on the radar.
One company that many folks have asked for a review on is the TACX VR trainers.  And trust me when I say that no one more than me wants to review these as soon as possible. Unfortunately, while they have promised to send one out, it just hasn't materialized yet on my doorstep.
I've heard about it, but don't find it interesting:
Then there are those products that I'm more than aware of, but just don't find super interesting.  And given the time I spent in putting together a review – I prefer to spend that on things that are cool and I believe are good investments for both you and me. Especially since I tend to re-purchase everything I review so that I can answer your questions (this is where supporting the site via Amazon links comes in handy).
In this category, the most commonly requested GPS watch review question I get is: "Why don't you review Suunto products?".
And one would think that by now, I might have.  Except, their current products just don't interest me on the whole.  I want to be interested – I really do.  I LOVE competition between vendors.  But at this time, I don't feel Suunto's products are competitive in the marketplace. I generally dislike GPS watches with separate GPS pods (I give an exception to the RCX5 primarily due to its ability to gather HR underwater) – and all of Suunto's GPS watches have separate GPS pods. I'm also not a fan of the fact that Suunto has chosen to use a non-standard version of ANT, their own unique blend that works with nobody else's ANT+ gear. Effectively defeating the whole purpose of the ANT+ device interoperability ecosystem.
There are of course other vendors out there, but for the most part – if it's interesting to me, I'll probably review it.  If I find it bland or not interesting…not so much.
I've heard about it, and it's already in my hands!
And finally, there are gadgets that I actually already have – but just haven't reviewed.  Another common request is underwater MP3 players.  I actually just started down this road a few weeks ago, with the first unit being the SwiMP3 unit.  So a review for it hasn't been written yet, but it's in the works – likely for September.  Speaking of which, if you have other underwater swimming MP3 players that you want included in the 'shootout' – just post a note below with specifics. I'm looking to get everything in over the next few days so I can complete the underwater shooting before the pool closes in a few weeks.
There are also some in this category that I'm saving for a 'rainy day' review.  Products that I may be lukewarm on, so they're in my possession but may have verged into the 'so-so' category and thus I may eventually write something on, but only after the rest of the queue is exhausted.
Your feedback is important!
Last but not least – your feedback in what you want to see reviewed is really a major driver around these parts!  I consolidate requests and that in turn helps me to decide what I want to review, or what companies I should reach out to.  It also makes it much easier to go to a company and say "I've gotten half a dozen e-mails this week alone asking for a review of your product".
So, if you have any suggestions on products that you want reviewed – feel free to drop them below – I'm all ears!
As always, thanks for reading!