For a quick Friday post I want to focus your attention towards a group of photos released by Polar on their FaceBook page on Thursday.  These are the first photos showing their new pedal-based power meter that they previously announced back in the fall at Interbike.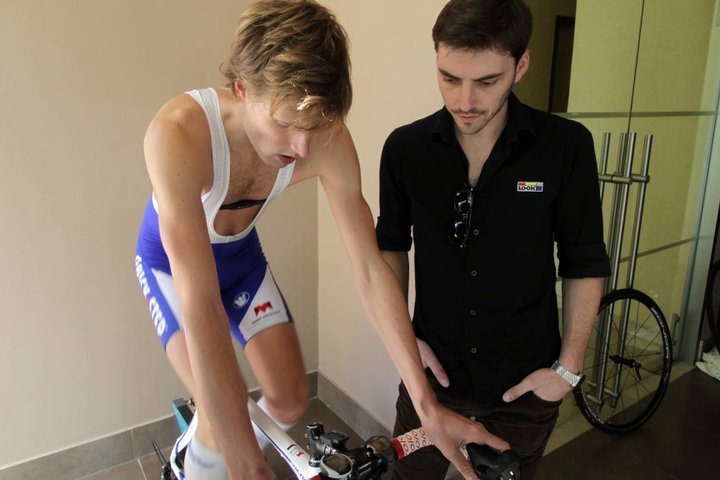 It's a bit unclear when exactly these photos were taken.  It was posted that they were a combination of photos taken at both Team Confidis and at Team Quick Step's training camps.  Though the dates are unclear, as Team Quickstep has had at least two official training camps this 'season' – one in December and another in January.
Nonetheless, the photos show and imply the athletes are using the pedals on day to day training rides, as per the caption for the below image: "Marc de Maar analyzing the Keo Power data from the day's training ride with Frederic"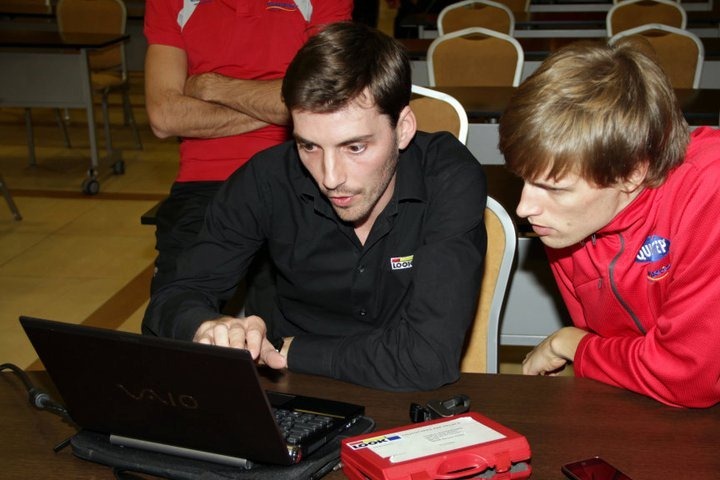 So that's all good news; it means the product is at least to the point of being able to sustain the pounding of a normal training ride from a professional cyclists.
But, as any power meter user who's tested out new products will tell you – getting stable and usable power data is a whole different matter.  And that's the piece we haven't seen yet.  I would love to see what's on the other side of that laptop screen – I'd really love to see a power data export or two.
I did think it was a bit funny to see that little red box on the desk above is still being used to carry around the pedals – the same box that they were very tightly holding onto at Interbike, as you can see in my post from the fall. (Note: That post also includes the full video from their Interbike presentation)
I did notice a slight change in the transmitter unit.  The battery indicator has been removed (or at least modified) in the latest prototype, compared to what was shown back in the fall.  Beyond that – just about everything else looks identical, both pedal and transmitter-wise.  You can see the before and then after pics: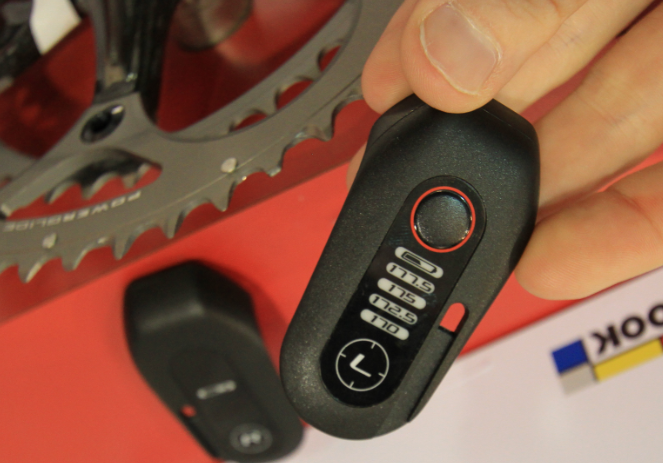 (Before – Above, After – Below)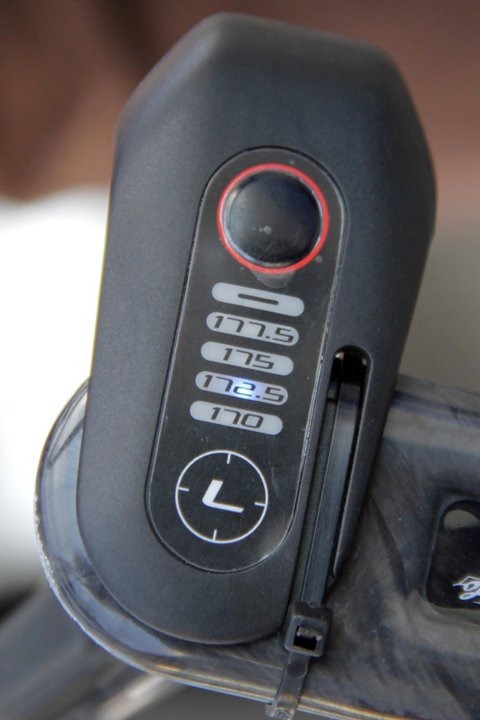 Looking at the pedals themselves they appear identical to what was shown at Interbike, per the below before and after pics: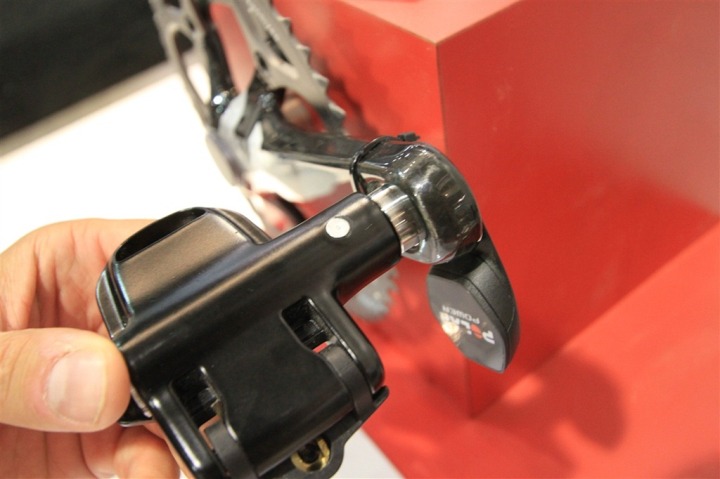 (Before – Above, After – Below)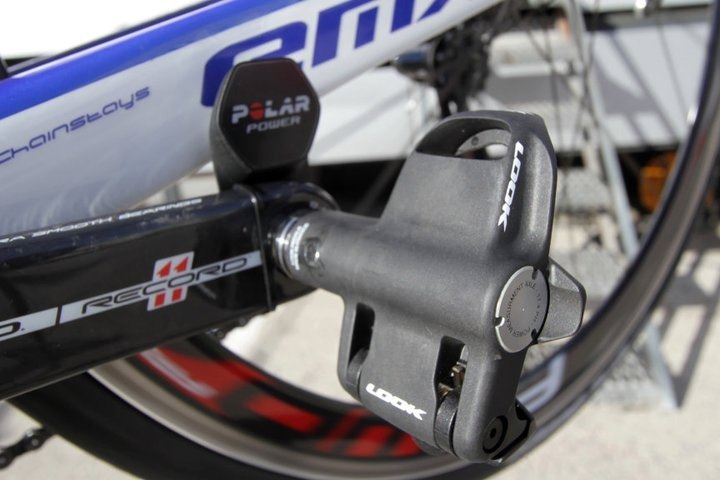 Of course, I'm interested in seeing what the ultimate public availability date is.  I'm still thinking that 'Spring 2011' is a wee bit optimistic, as I noted back in the fall during my "Separating Product Timeline Fact from Fantasy: Interbike Edition" post.  But I'll give Polar serious credit for at least posting pictures of real athletes using the product in a non-lab environment.  I look forward to Garmin showing off their Vector pedals in perhaps the same manner as well.
Of course, I'm really just looking forward to either of the two companies sending over a pair to try out…in due time I suppose.
Hope everyone has a great weekend!
(Note: All non-Interbike photos courtesy Polar)