Back a few years ago a friend (Bruce) and I started talking about the idea of going to see a Space Shuttle launch.  We're both fairly interested in aviation and space, and it seemed like a logical road trip to make.  However, like all grand plans, time got in the way…and before we knew it the Space Shuttle program had been axed (you did know that right?) and we were down to the last three shuttle launches.  So we finally put action to thoughts and got on with the planning.
Thankfully, with his plane, it makes the whole trip relatively simple.  Early Thursday evening we went ahead and took off under grey sky's from the DC area and headed south.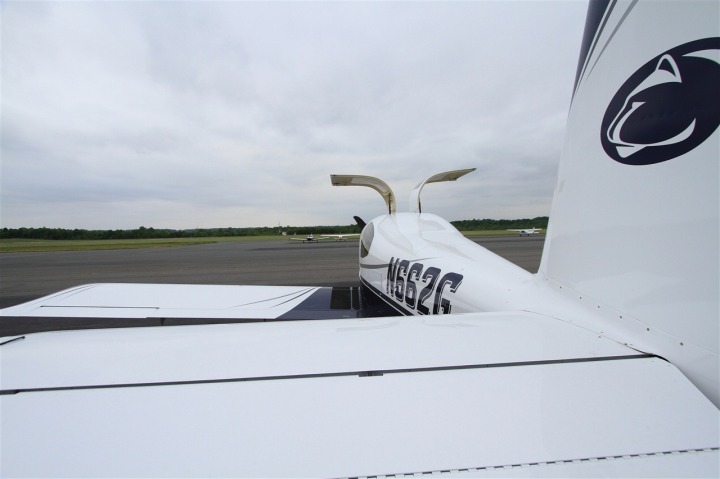 Luckily though, as soon as we broke through the cloud layer things were quite nice and sunny.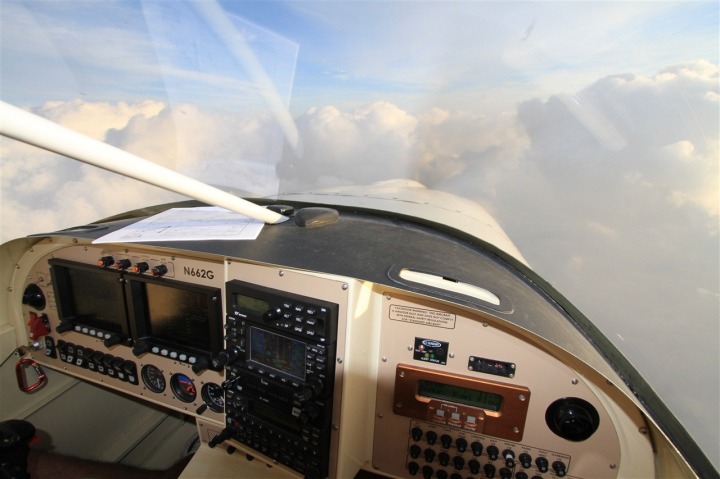 Soon the sun started to set, though still peaking occasionally out from behind clouds on the horizon.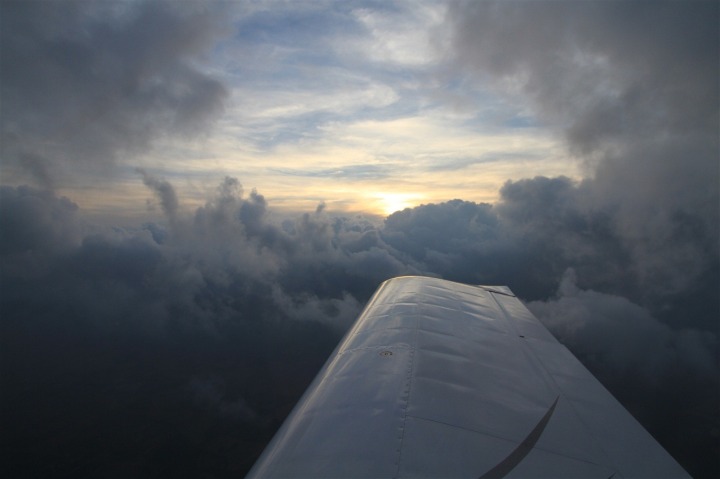 The flight from DC to Florida would be about 4-4.5 hours, so in lieu of doing it as one big flight, we broke it up by overnighting in Charleston.  Which meant as we landed the light was waning a bit, making for a cool final approach.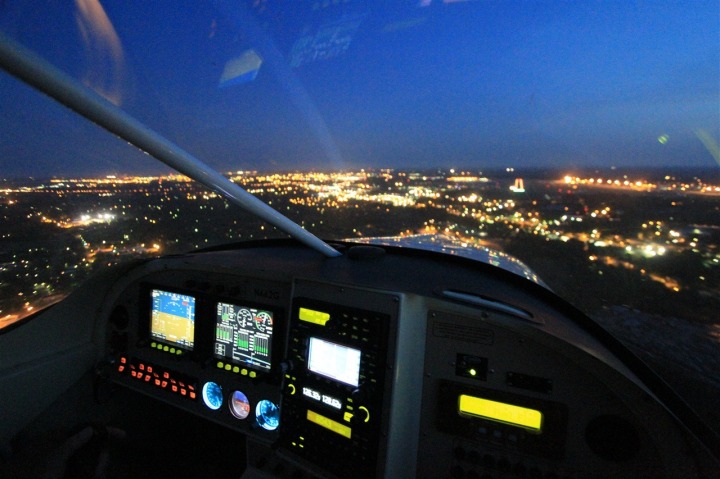 The next morning we took off super-early and headed south for the remainder of the journey. I played around a bit with the new Garmin Forerunner 110 on the flight down, and it kept track of the journey pretty well.  Though, it doesn't handle water so well…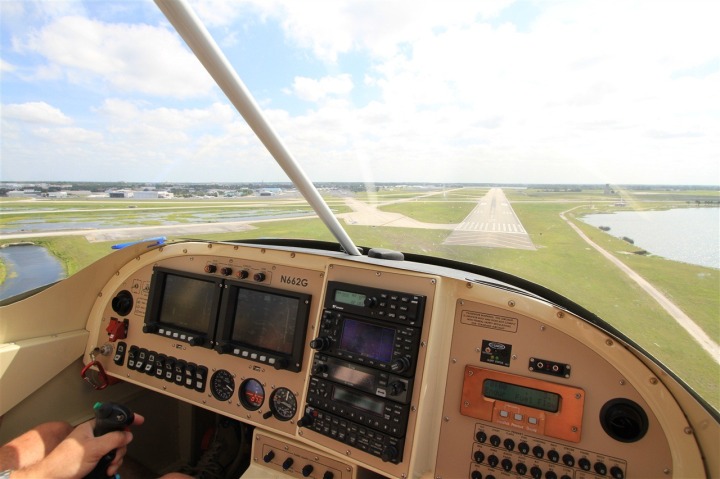 About two hours later we landed into Orlando Executive Airport, which is just down the road from the big Orlando International Airport that normal commercial flights arrive into.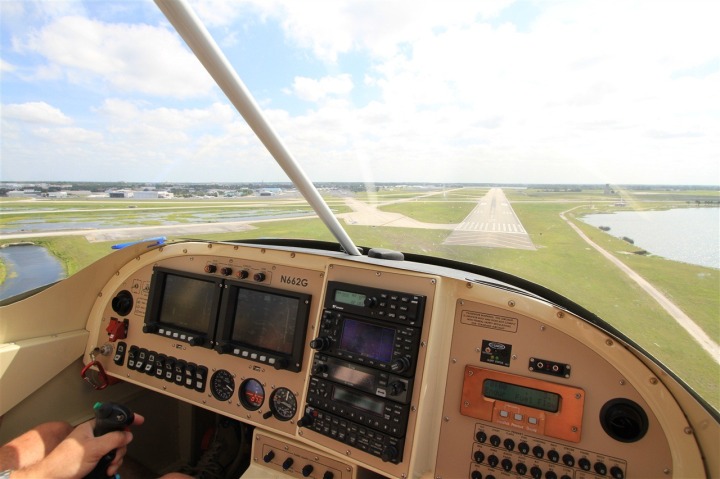 From there we got in a rental car and headed towards the coast, about an hour drive away.  Along the way we'd see all sorts of things…like…gator jerky.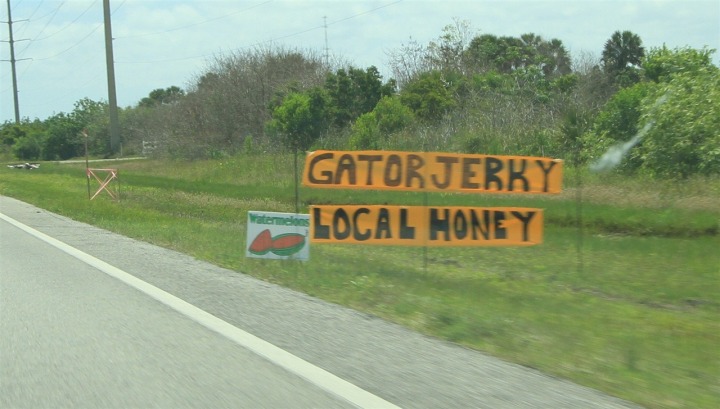 Turns out Gator Jerky really isn't terribly different than normal jerky.  Just a bit of a different texture, which you can see even before eating.  But otherwise, pretty good actually.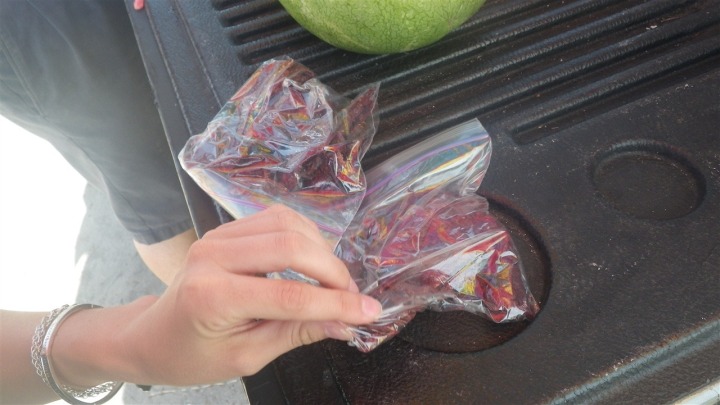 A short bit after that we made it about as far as we were allowed, which is across a body of water.  The place was basically a zoo.  Like going to a sporting event, except on a long skinny road next to the water.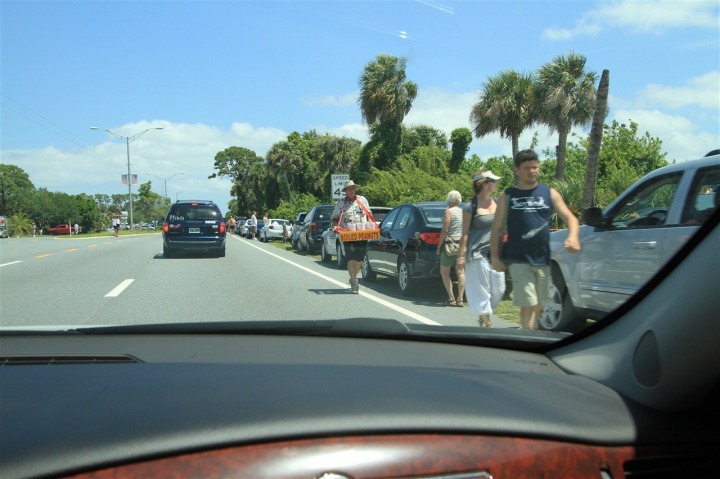 After we found our spot, I went out for a short run – not too far, just about 40 minutes nice and easy.  Beyond the first mile things loosened up and I felt quite good, no pain.  Woot!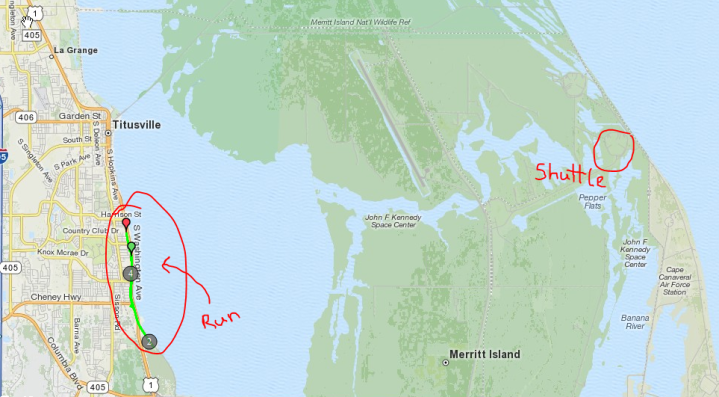 Between my run and The Girl's slightly longer run, by time we were done we only had about 45 minutes until launch – perfect time passing execution!  From there we setup shop and prepared to watch the liftoff.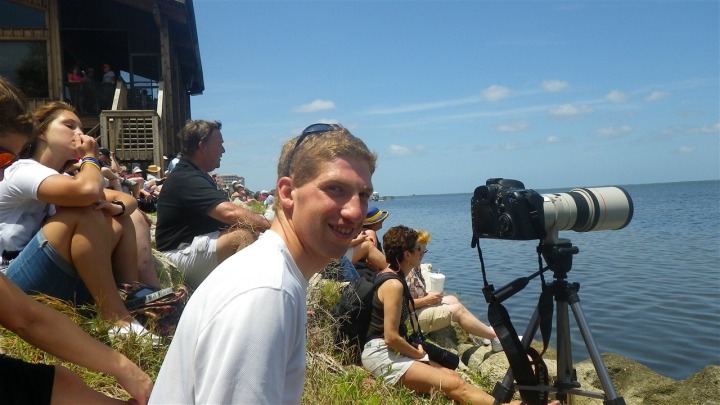 I should point out that we're a fair distance away – about 11 miles, as you can see from the running map picture a few photos above.  Which means I needed a big-ass-lens in order to make the space shuttle more than just a dot on the horizon.  So I rented one from Lensrentals.com, which I've done in the past.  Way better than plunking down the cash for something I'd rarely use.  Anyway, from there I pointed it across the bay and waited.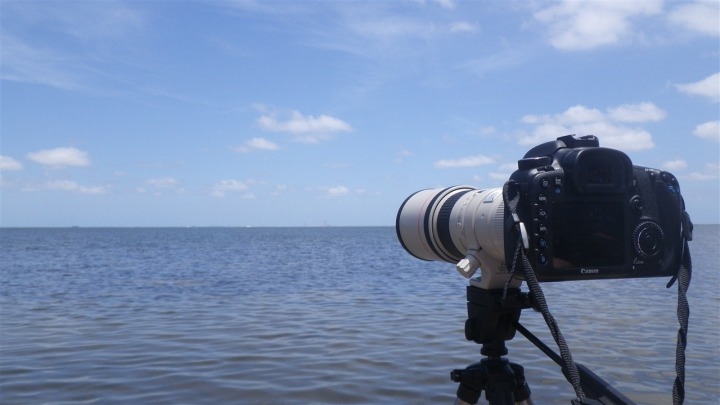 And, with a brief 10 second countdown, at 2:20PM, Mr. Shuttle decided to leave the earth.  Sorry about the boat in the photo, I had no real control over it's placement.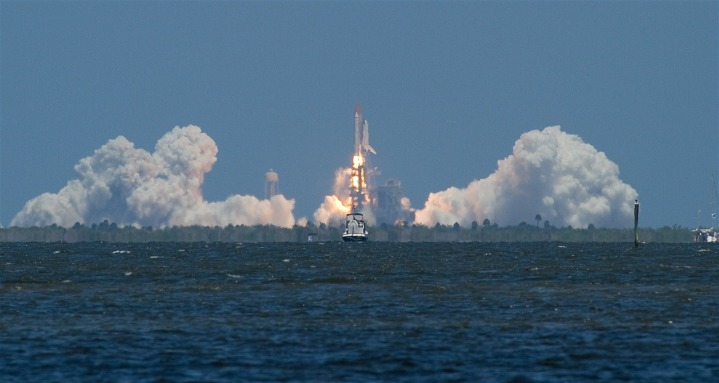 First off, it's amazing how much smoke it makes.  It's like a microwave popcorn bag that's gone wild.  And after a bit of time, you start to hear and feel the rumble as it sweeps over you – yup, even 11 miles away.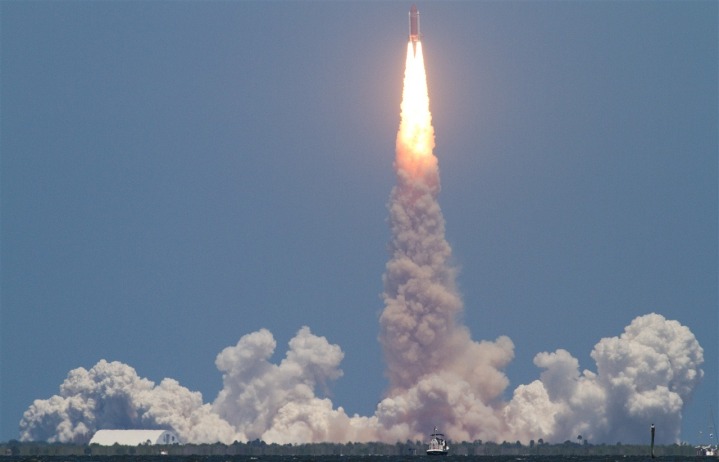 Of course, it picks up speed pretty fast, and is soon rotating over on its back and arching across the sky.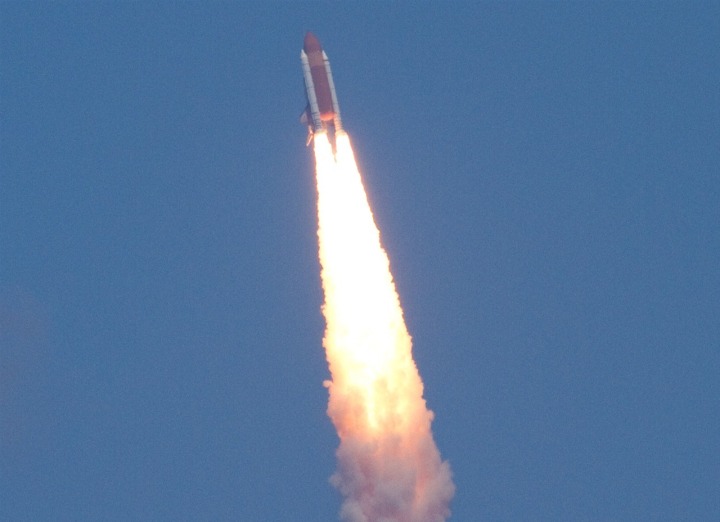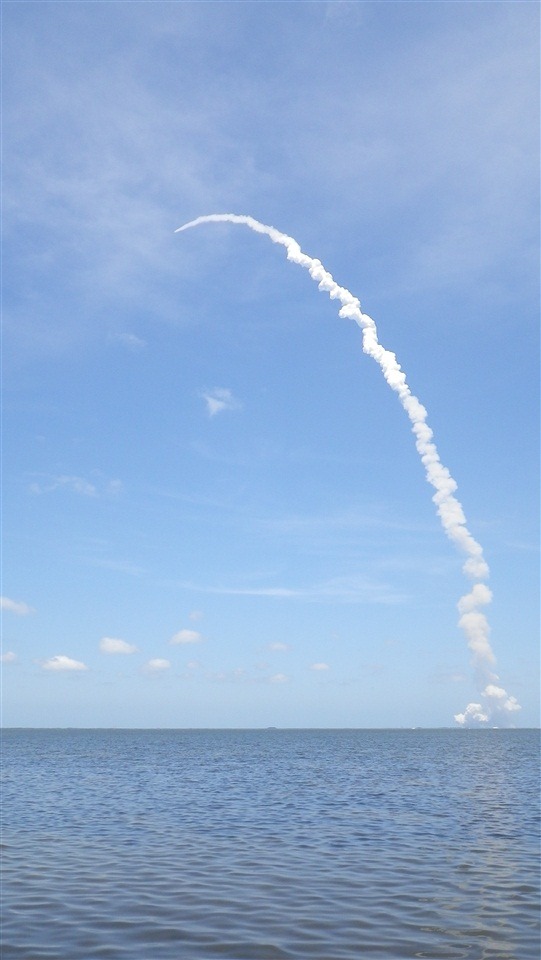 A bit later as it's cruising along at 146,000 feet, the shuttle jettisons its Solid Rocket Boosters into the Atlantic, which eventually get picked up by a boat.  You can just barely make it out on one of my last photos.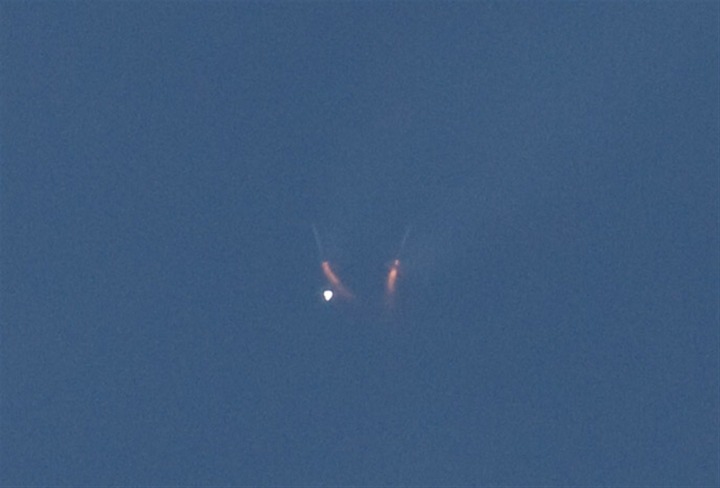 Once that happens, the show's basically over.  At which point, another predictable activity occurs: Traffic.  Lots of it.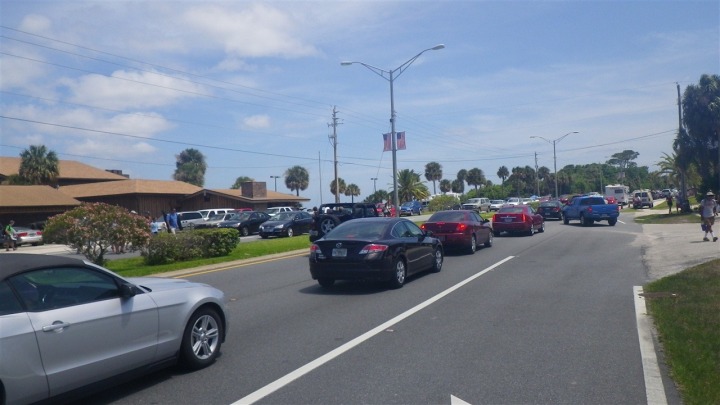 It would take another two hours to get back to Orlando, before we could get in the plane.  We'd make a brief diversionary stop at another airport (which I'll talk about tomorrow), before heading back to Charleston for the night.  Sunset was quite impressive!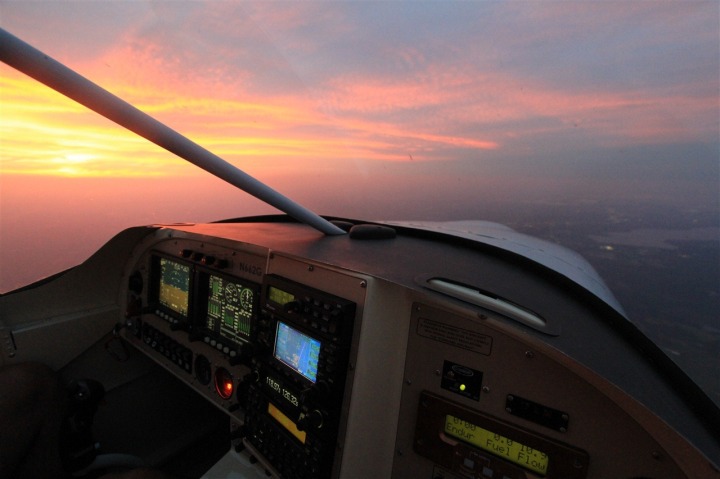 And, a bit further uprange, the city of Jacksonville was also rather sparkly.  It was funny flying back over Jacksonville, as it's been the first time I've been in the area since about six years back when I did some work there for about 9 months, flying back and forth between Seattle and Jacksonville every week on Monday and Friday.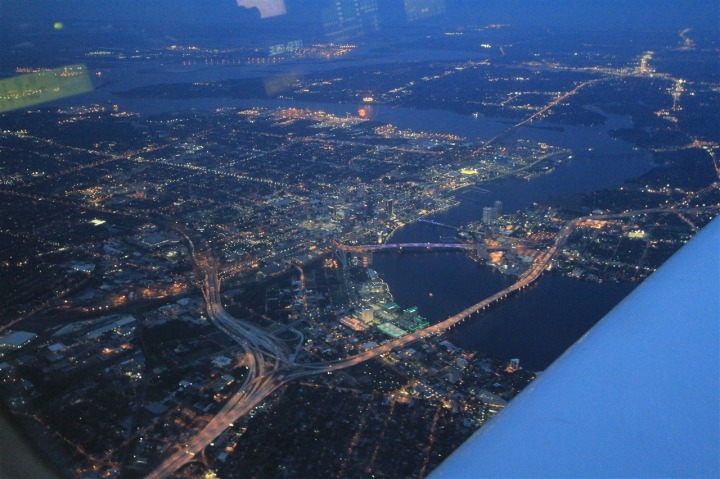 Of course, you'll have to wait until tomorrow to find out what mystery event occurred along the way back…but I promise…it's pretty dang cool. 🙂