The weekend started like any good weekend should – with cupcakes being made.  The Girl was back at it after her adventures to the NYC's Magnolia bakery, making loads of cupcakes.
Though, the Girl's were far better – plus, they had the obvious bonus benefit: Unlimited supply of free cupcakes.
Saturday brought plenty of water – in the form of never ending rain.  And while the river in front of my house didn't flood this weekend, it did provide for its usual pre-flood-stage entertainment.  All assortment of things float on by – basketballs, logs, RV's from West Virginia.
However, it also brought more water in the form of pool water.  I had a pool & trainer brick to knock out – one virtually identical to the one I wrote about last week.
My swim times were on par with a few days prior, so I was content with that.  At the moment it's about trying to find a pace for next weekend's indoor tri – too hard/dast and I sacrifice my bike and run times.  Too easy and I lose laps on the swim.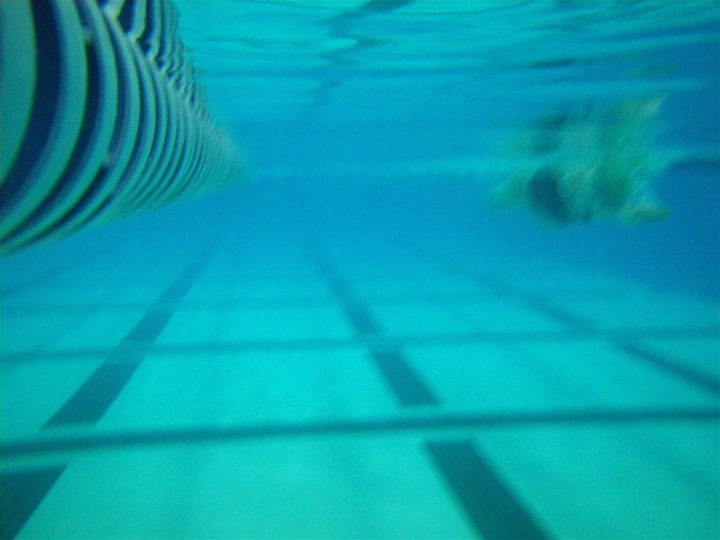 After the swim I staked out a spot under a shelter on the grounds of the rec center.  This particular county rec center has a ton of ball fields, woodland and extra park grounds that surround it.  It even has a carousel ride: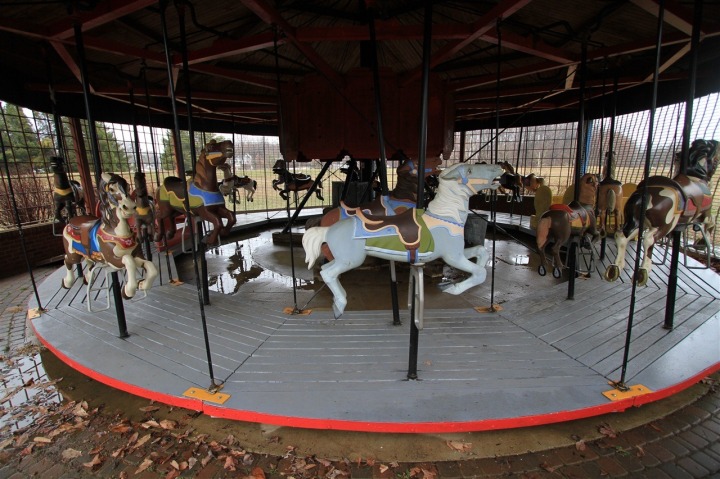 And a train caboose: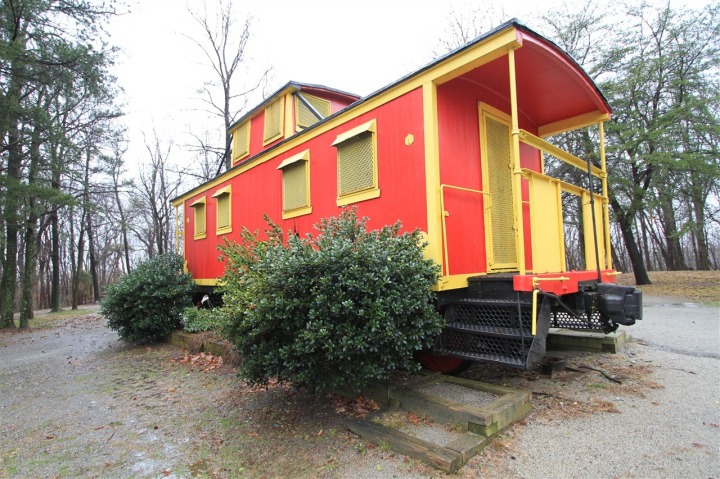 I have no idea why it has a train caboose – there was no signage for it.  It's very random.  Nonetheless – I setup shop and pointed towards caboose.  And the carouse is behind me as well.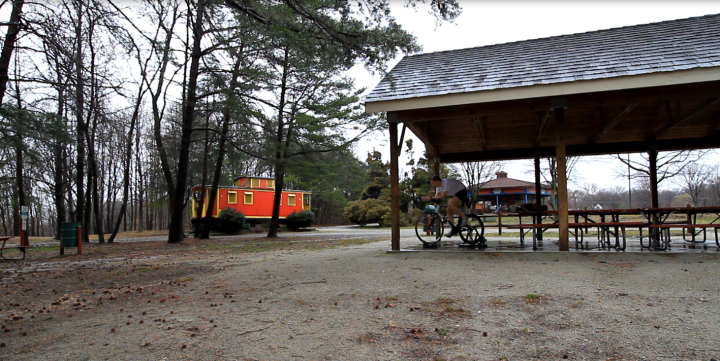 And then I cycled.  It wasn't very long, just a good quick brick effort at about 320w sustained.  While I was pedaling away I noticed ahead of me that it appeared the entire structure was being held up by some packing tape: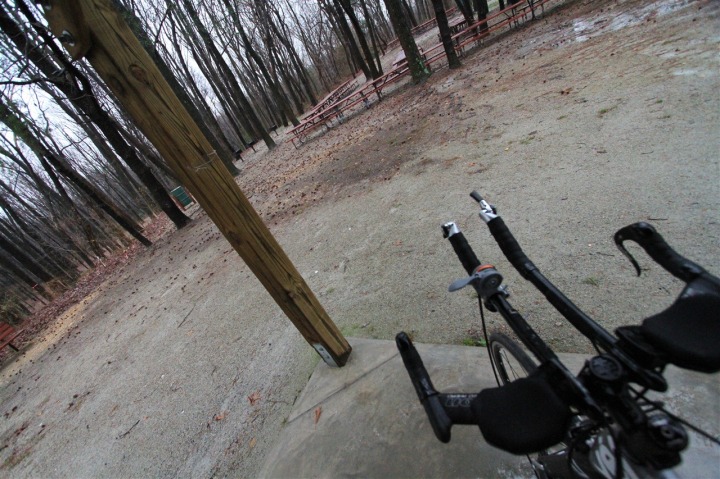 But upon closer inspection – I'm going to consider it just some interior decorating…I hope.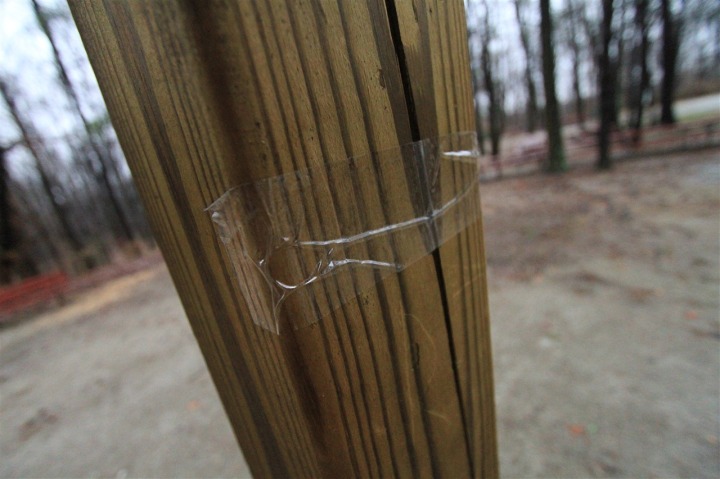 After I was done I checked out the camera on the tripod – had to make sure it was still happy despite the occasional rain squall: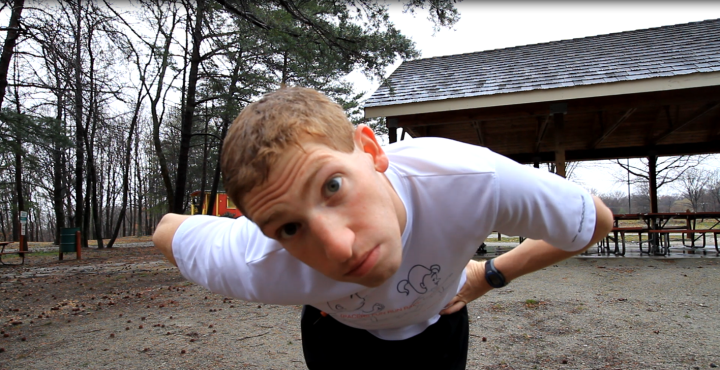 Sunday morning brought the St. Patrick's Day 8K race.  But, I'm going to save all the details of that PR for tomorrow's post.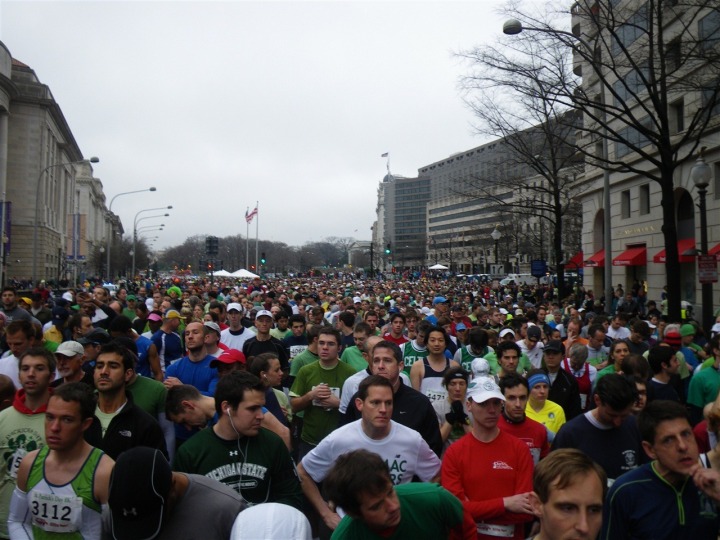 After the race I got in all sorts of mindless TV watching time.  It's nice to just relax and do nothing for a while.  Though, I ate a few more cupcakes.  A few times.
Eventually I got un-lazy and cooked up a proper St. Patrick's Day Meal (yes, St. Patrick's day isn't for a few days, but mid-week is always a bit more difficult).
I went a bit more traditional than last time I cooked corned beef (that rendition was pretty fancy) – which meant it was simply quicker and easier… 🙂
Other than that – I'm back to mindlessly watching TV.  It's great!  Have a good week all!