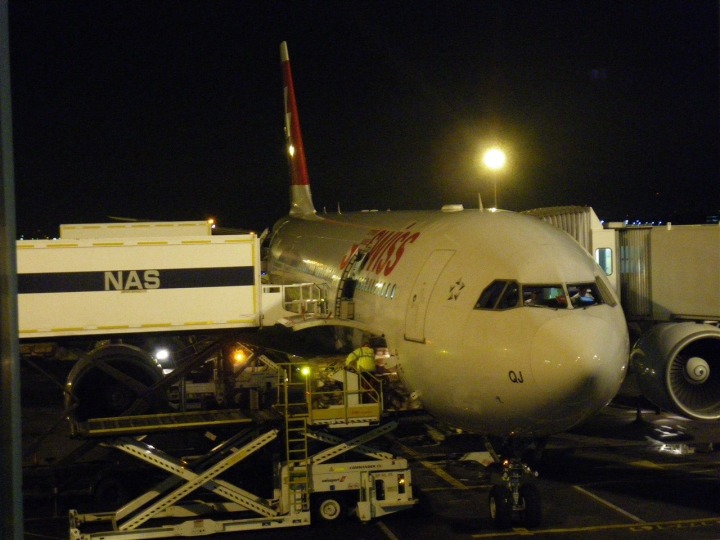 I left Nairobi at 5 minutes to midnight on Tuesday night.  My path would take us across the vast arid landscape that is most of northern and East Africa.
About 7 hours and 24 minutes later, we touched down in Zurich through sunrise, where I had a stopover for about 5 hours before my continuing flight onwards back to DC.
From there a friend/coworker and I bee lined it through security and caught the first train we could to the city.  The trains depart every 10 minutes and the ride to downtown Zurich is only 10 minutes long.  We figured we'd be able to get a couple of hours of wandering in before we had to head back to the airport.  Our normal luggage had been checked all the way to DC, and only our hand luggage need to be put in lockers at the Zurich airport.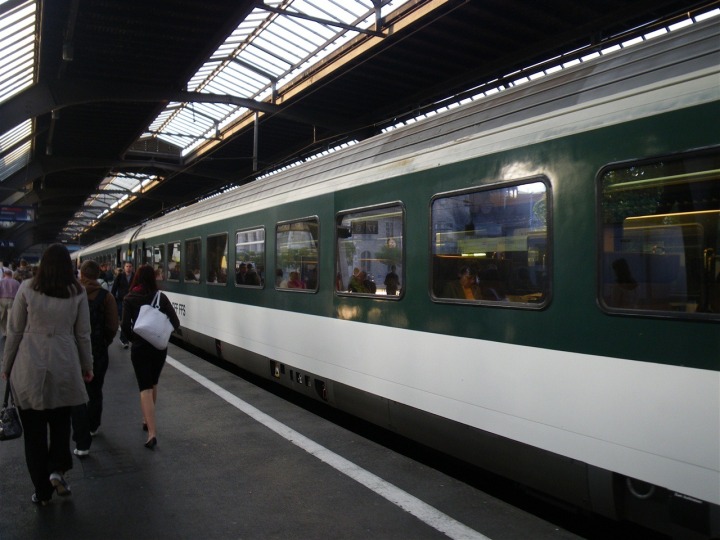 We we arrived downtown we made about a 2 hour loop around the city through the main drag, and then the old town area.  It's a really nice city that's super-clean and incredibly bike friendly.  Here's some shots from our little loop.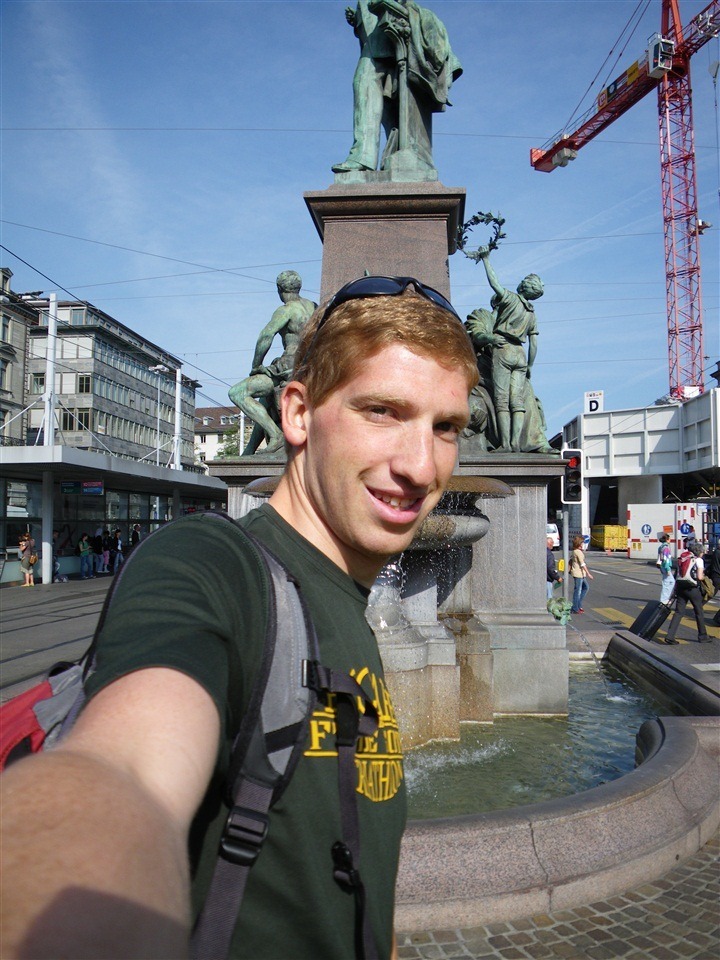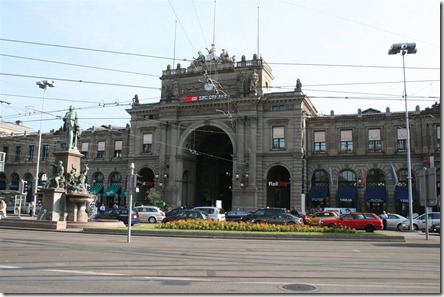 The light rail system runs everywhere, and was always threatening to silently run us over.  Thankfully we managed to avoid getting the squisharoo.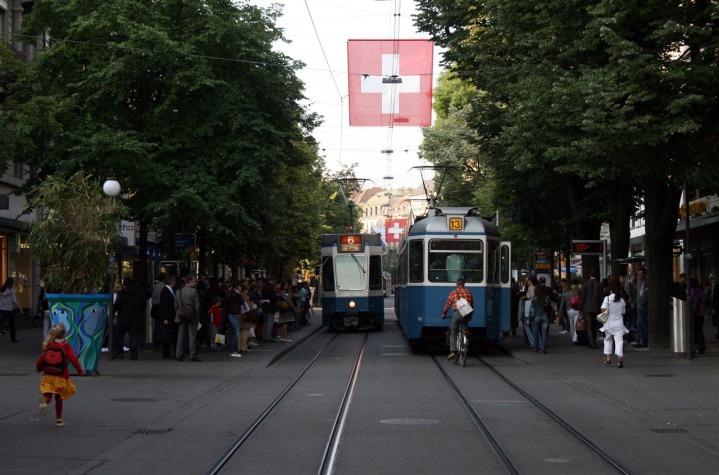 This car is absolutely tiny.  I think my bike is actually taller than it.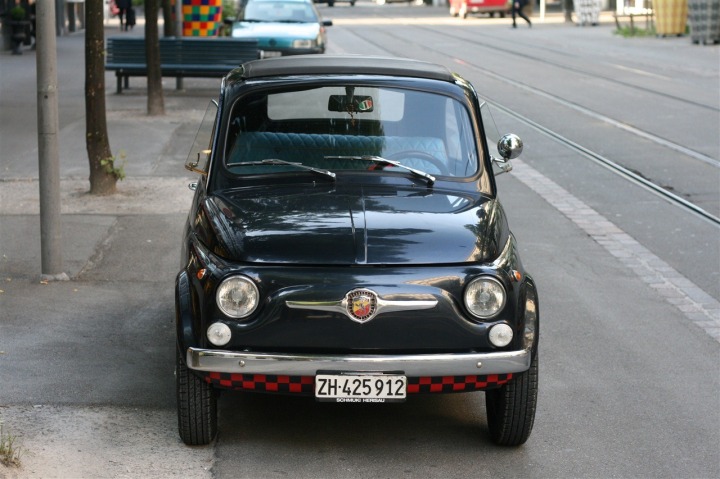 Down along the lakefront you can moor your boat, or just sit and watch the swans and ducks.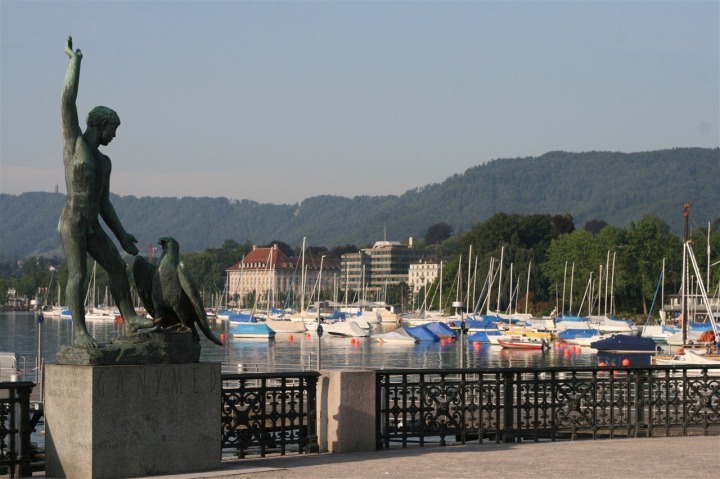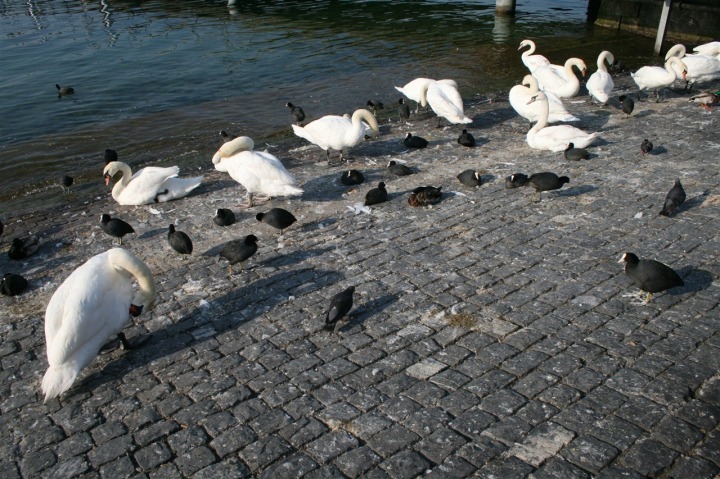 The bike routes are EVERYWHERE, and cyclists easily fill them.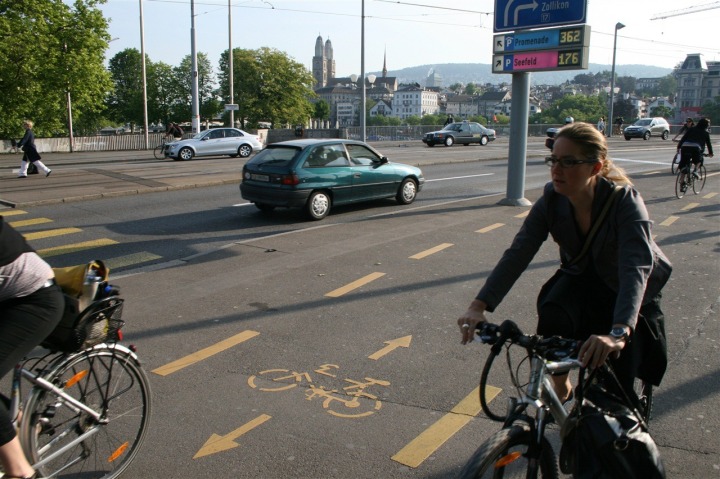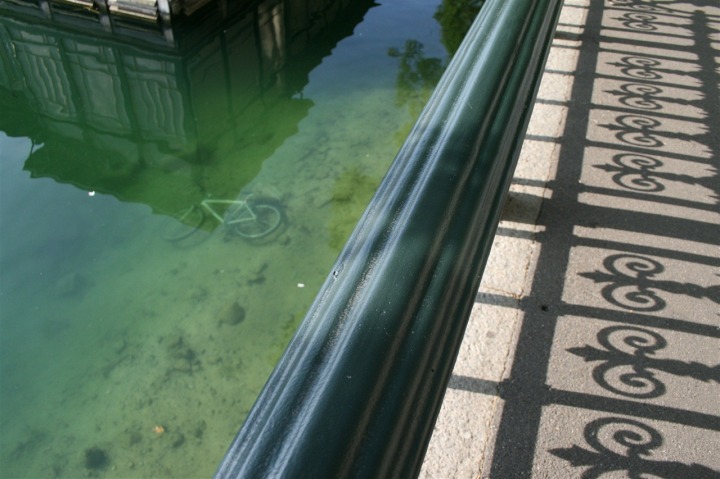 One thing I found interesting is that there appears to be some bike registration/tabs type system, check out the below: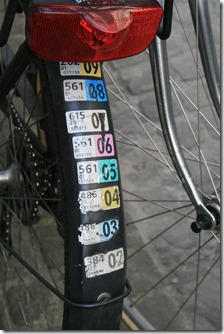 Perhaps that will help them find the owner of the below bike, which apparently fell overboard…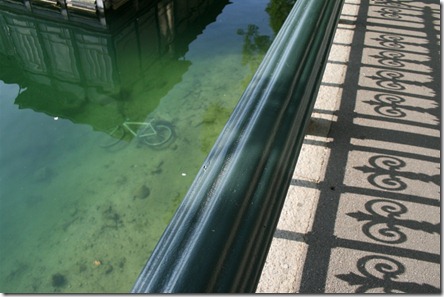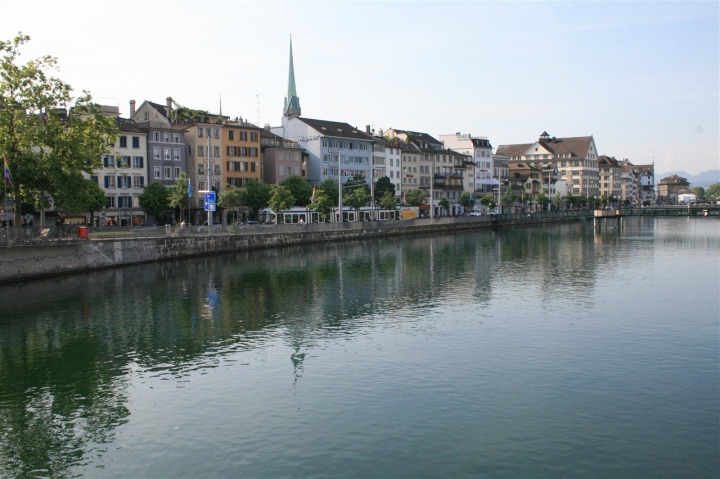 Of course, if there is anything the Swiss are known for aside from banking, it's chocolates!  And we found tons of great chocolate shops, including this one where I picked up a bunch of chocolates for the girl (and me of course!)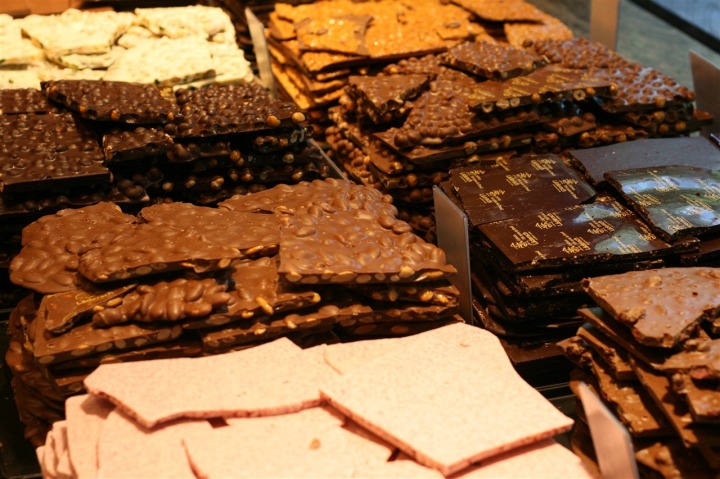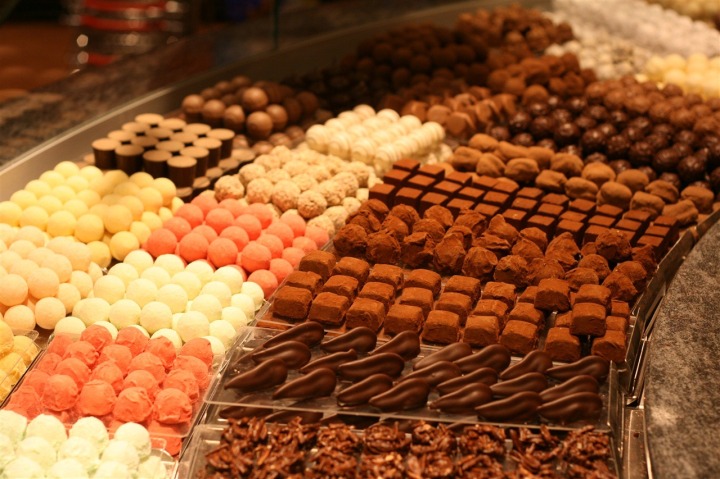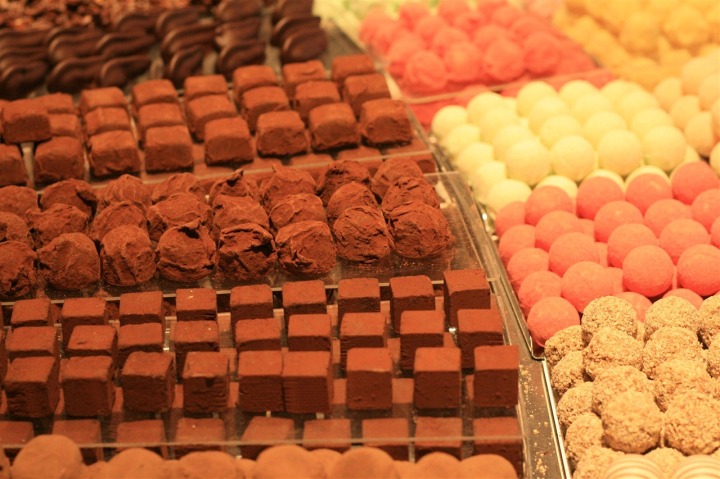 After we finished our little loop, I had a 40 minute easy Z1/Z2 run to knock out.  Luckily both the airport and the train station had public showers, so this made getting all cleaned up super easy.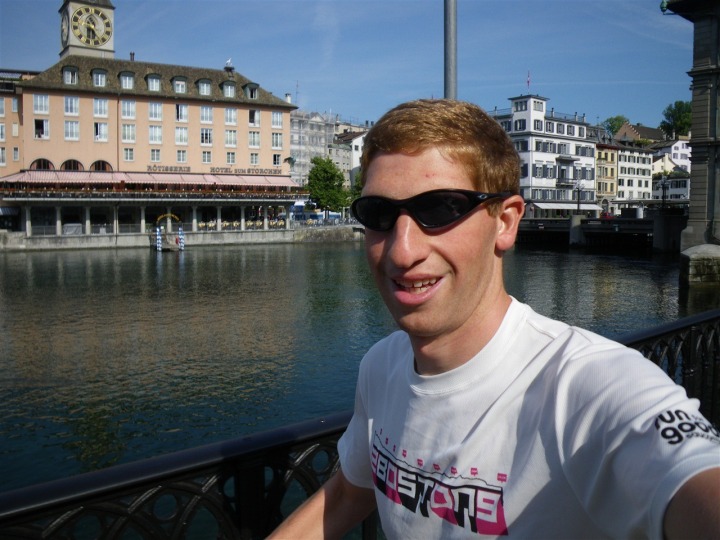 I ran along the lake front for the most part, after leaving the river area.  There's a nice little trail and park that lines the side of this portion of the lake, making it super easy and relaxing to run.
Once again though, I found another bike left for dead.  This one tossed in the garbage bin.  A quick check of it and I couldn't visually see what was wrong.  But since I had limited time and wanted to keep running, I left it behind and cruised on.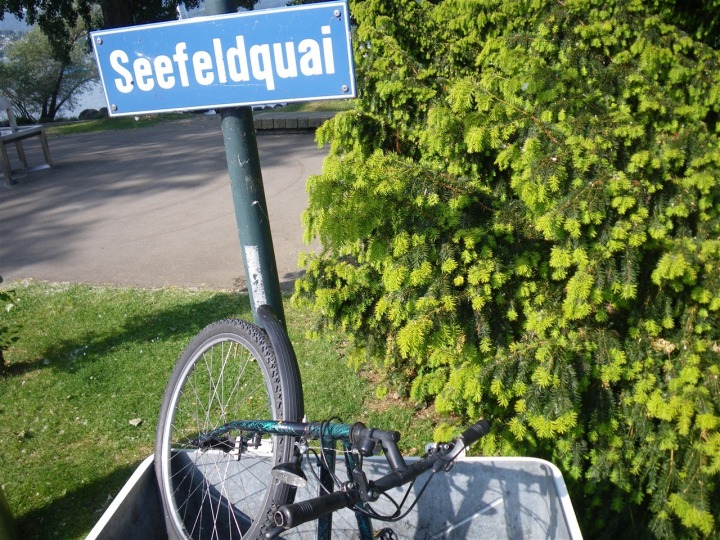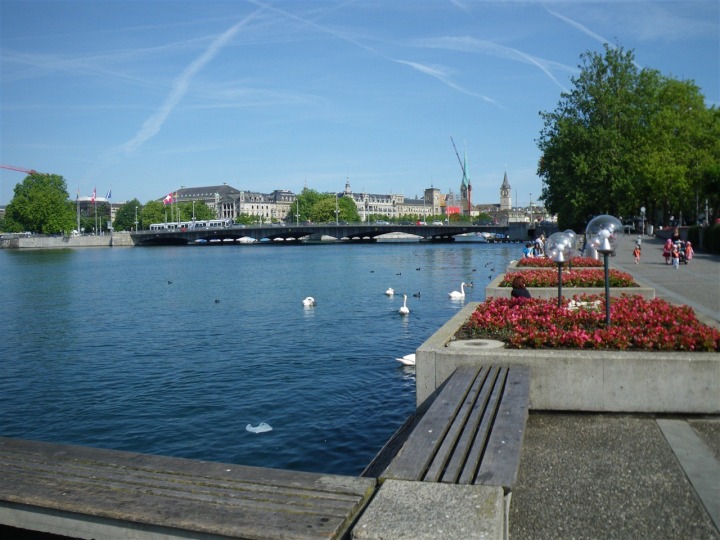 Some 40 minutes later I knocked out a bit less than 6 miles, checking the workout off my list.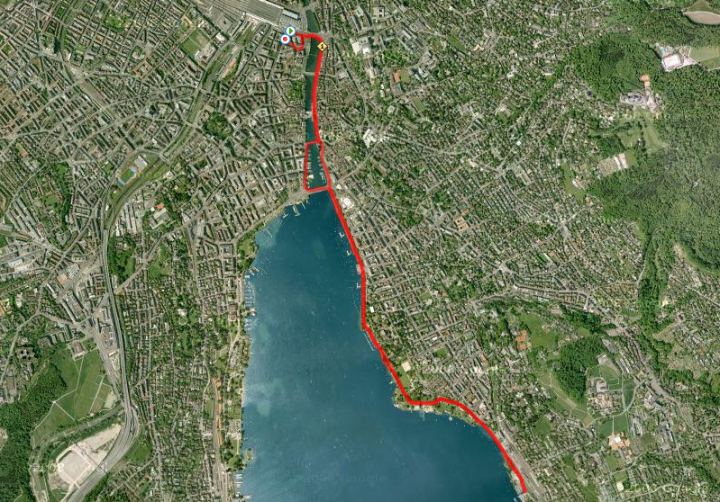 I also managed to get a self-portrait without getting hit my the light rail train, or traffic.  Which I can only chalk up to a morning of light-rail train avoidance practice.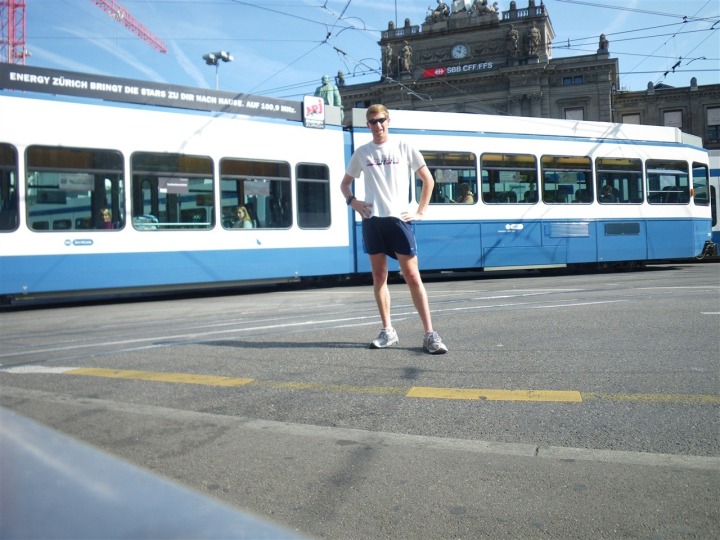 And with that it was finally time to head on home back to the US.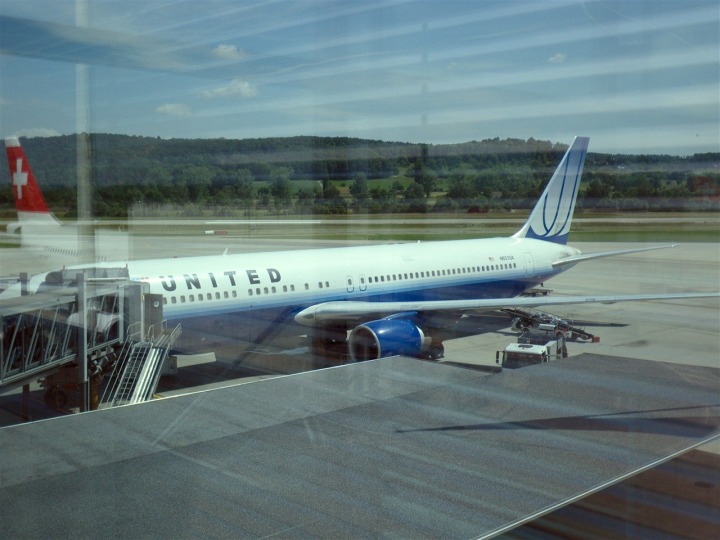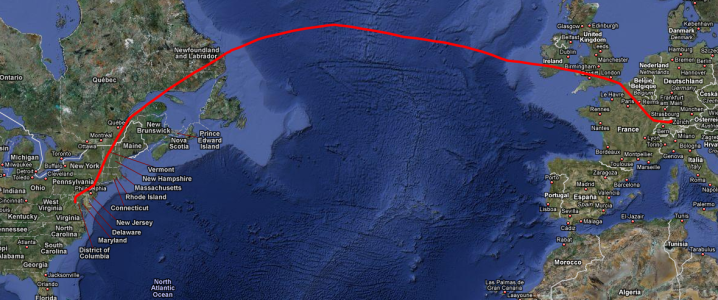 While it may not seem it, the journey was short and only lasted 7 days – a whirlwind work trip touching three continents (North America, Europe and Africa).  But, that's how I like it.  Short and sweet.  Next up…A nice long ride on Skyline drive tomorrow morning (Saturday).