There is early..and then there is damn early.
Off to Tanzania:
Saturday morning started damn early at 3:30AM to catch my first flight to Zurich (from Rome). The one par I love about flying over the Alps region of Europe though is the scenery, especially arriving to/from any of the Switzerland airports (Geneva or Germany), some of the best out there:
Oh, and best of all – they gave us a free chocolate: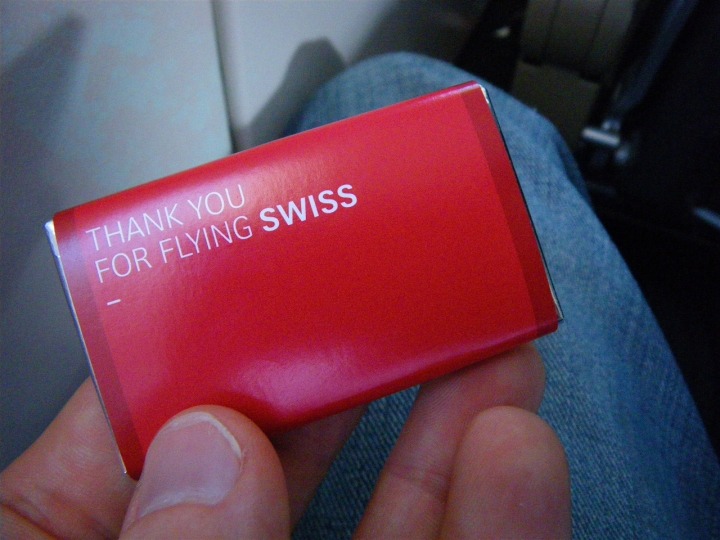 From there I zipped across Zurich airport to the fancy new international terminal to catch my thankfully empty flight to Nairobi (Kenya).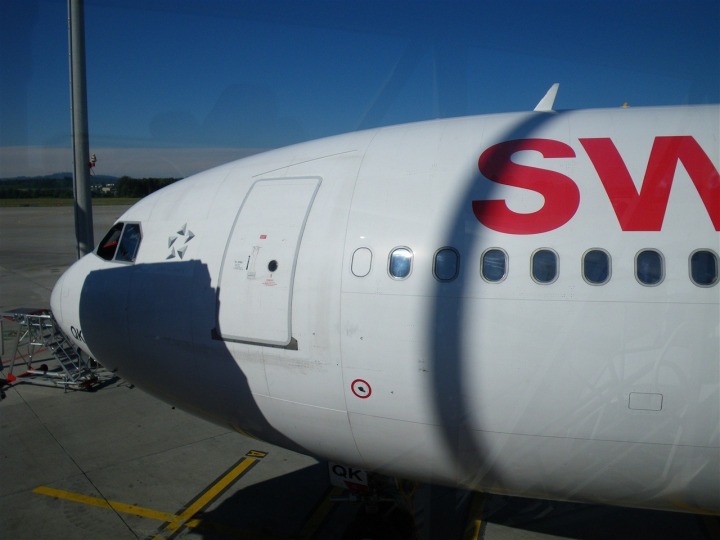 Here's what the track looked like from Zurich to Kenya: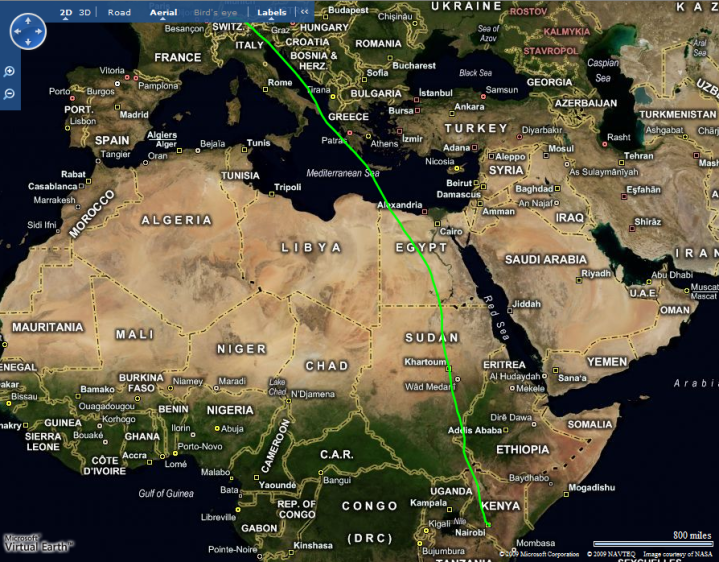 I love flying over Africa during the day due to never ending deserts you see in Northern Africa, here's a pic over Sudan. Like the drive across Egypt with my brother back a few months ago, it's just a blank slate of sand for hours on end And the sky is amazingly clear and blue. All passing by at a rate of one mile every six seconds.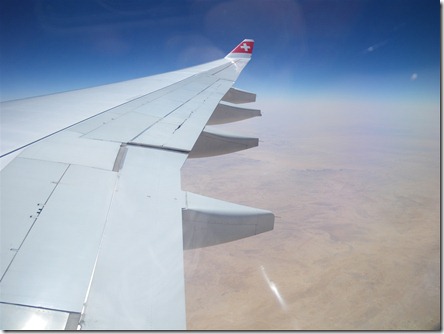 Every once in a while you get some random splotches of water, like crossing over the Nile River on the border of Egypt and Sudan: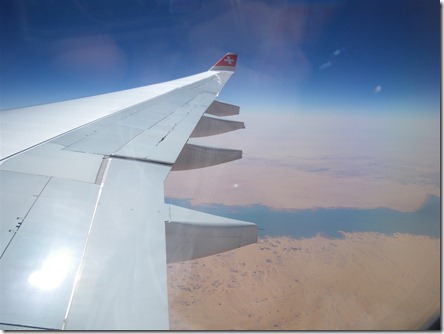 Here's Ethiopia…covered in clouds today: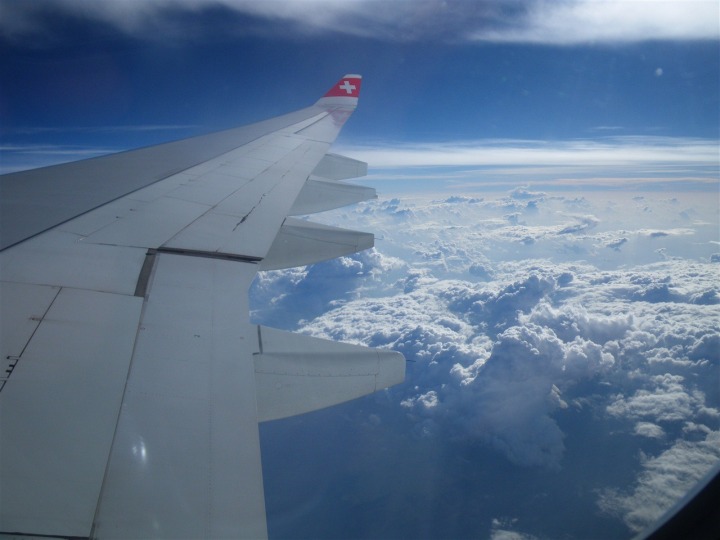 I landed in Nairobi 8ish hours later at around 6:30PM, to a setting sun.
This gave me just enough time to scavenge some airport food before catching my next flight onwards to Kilimanjaro, Tanzania. Don't know where that is? That's OK, let's go with a quick geography lesson. Kenya is on the eastern coast of Africa, about mid-way down the continent, and Tanzania borders it's south, also along the coast.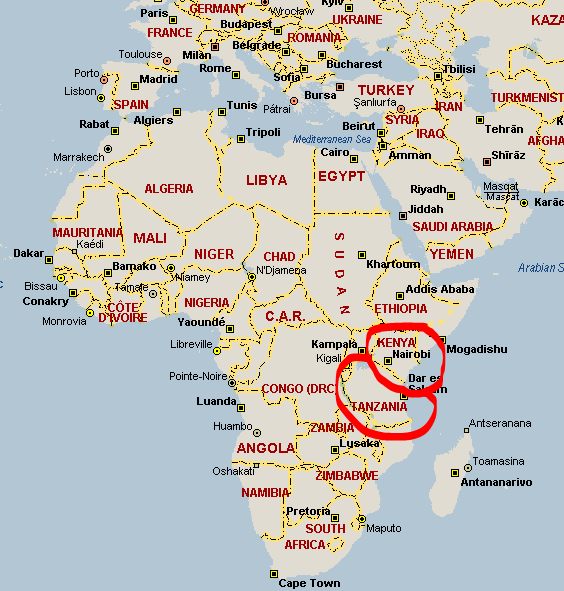 Both countries that are fairly tourist and business friendly, with their biggest sources of revenue being tourism. While Kenya has occasional troubles and uprisings, things are relatively stable right now. So all's good. So next up, where on earth is Kilimanjaro? Well, the famous mountain for one, – and both it and the town reside in Tanzania.
It's here, right on the border towards the northern border of Tanzania. The nearest big town is Arushu, about 60 kilometers to the west.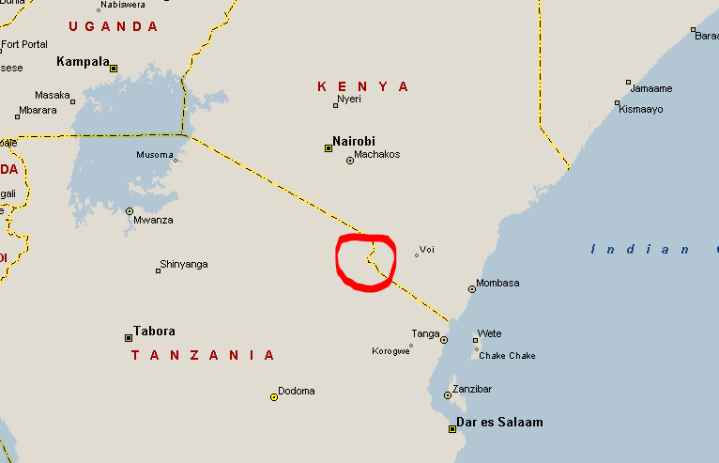 So, I took a little plane at 9:30PM from Nairobi to Kilimanjaro:
Now, this isn't actually my destination – but it's as far as I could get in a single day (I started some 16 hours earlier). My real destination is another even smaller airplane hop further onward to the town of Grumeti, after first driving to the airport in the nearby town of Arushu.
So I arrived last night at the Kia Lodge here in Tanzania around 10:30PM. Sweet thing is – they've got wifi (bad thing is…it only works near the pool and isn't enough to handle all my blog pic uploads…)! It's a nice little place that's often used as a transit stop to other places in this region of Africa.
A Tanzania Runaround:
Sunday morning I had a run scheduled to get in (I'm 7 hours ahead of EST). Nothing long, about a 75 minute easy Zone 2 run. I lucked out though, in that instead of this location being inner city (people violence concerns) or outer-wilderness (lion-violence) it was in nice farmland with Mt. Kilimanjaro as the backdrop. I didn't luck out in that I needed to start my run at 4:15AM to make my connection and flight. I wonder if the Kenyan runner's train this early?
But upon landing I was all whacked out sleep-wise and needed to get out a bit, so I went for a run then. Which confused the heck out of the local hotel staff (Masai Warriors). They didn't know what to make of someone wanting to run in the dark at 1AM. :-/
And, I can see why.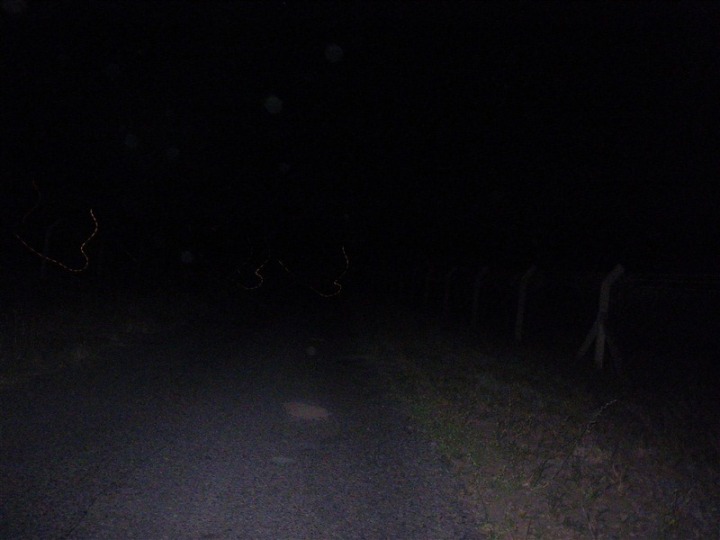 As I left the hotel a little dog joined me for a while: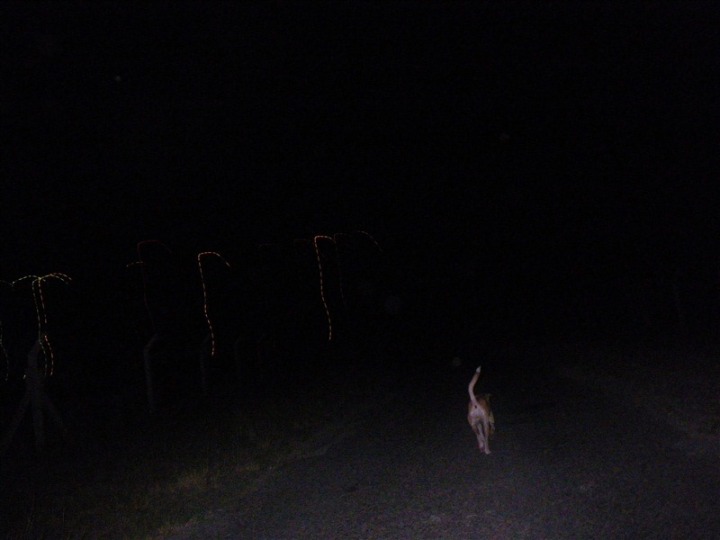 Here's when I left the airport, funny to see a sign for a marathon nearby.
After that though, it got pretty quiet:
And very…very…very dark. I used my camera's LCD screen to illuminate the road, but that was pretty weak.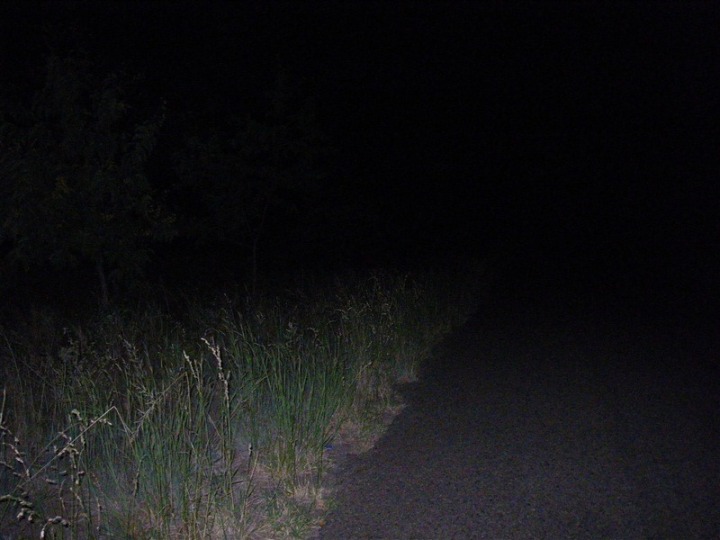 I ran for about 35 or so minutes, about about 5 miles along quiet roads near the airport where I was staying. But honestly, there's not much else you think of besides a Lion jumping out at you. So…I eventually turned around and went back to the hotel compound. Which is kinda a bummer, because I was pulling some very solid mid-upper Z2 (easy) paces in the 6:50's/mile range. In retrospect after seeing the area in daylight – I was perfectly safe (just rolling farmland with sheep and cows), which is what I knew it to be. But at night…your mind wanders quickly to lions and leopards (neither of which are actually in the area).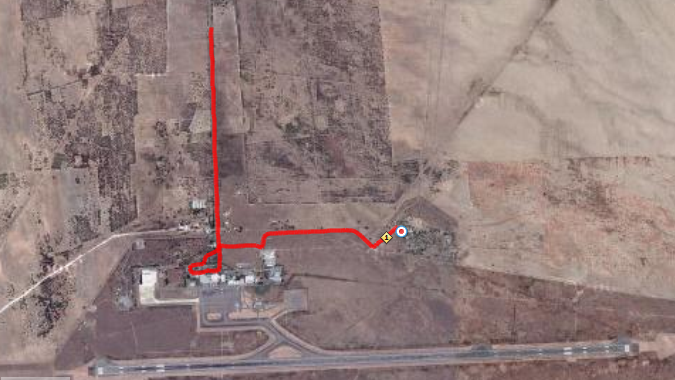 Though it was nice to get more than 4 hours of sleep for once in the past 5 days (4.75 hours last night). Sweet!
Now, I've got just a few minutes before my car service thingy arrives to take me to Arushu, where I'll catch a plane to Grumeti (effectively in the middle of nowhere):
See ya on the flip side. Have a good remainder of your weekend!
(Slightly delayed posting due to Internet Access)