There are few things I like less than waking up early.  I define early as any time before the sun rises, or any time before 10AM, whichever happens to occur first on that day.
Saturday however brought a 10K race for the girl, so that resulted in me getting my long run done before her race started at 8:30AM.  I headed out my door a minute after 6AM and came back 2 hours later covering about 17 miles.  It was nice out, the weather not too cold, no winds and just peace and quiet for 17 miles.
With that out of the way, it was time to go watch the girl kick ass.  The good news is I didn't have to go too far – cause the race went right in front of my house!  Woohoo!
However, I hopped on my little ole mountain bike and bumbled around the 10K course for 40 or so minutes.  This doubled as my post-long-run easy ride.
Here's some pics I took of the race.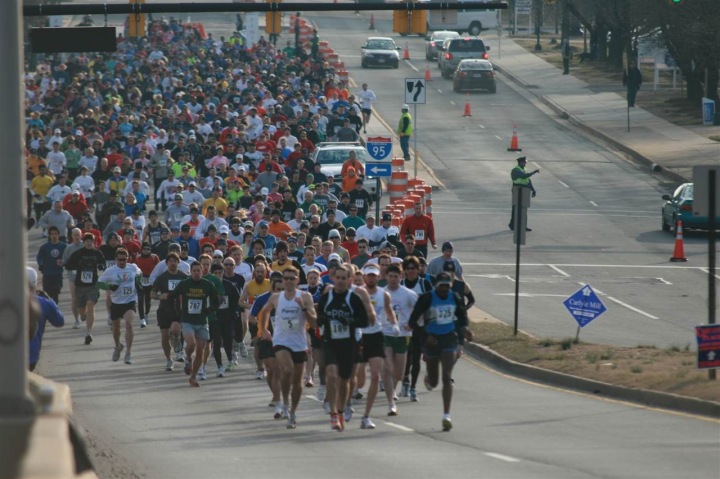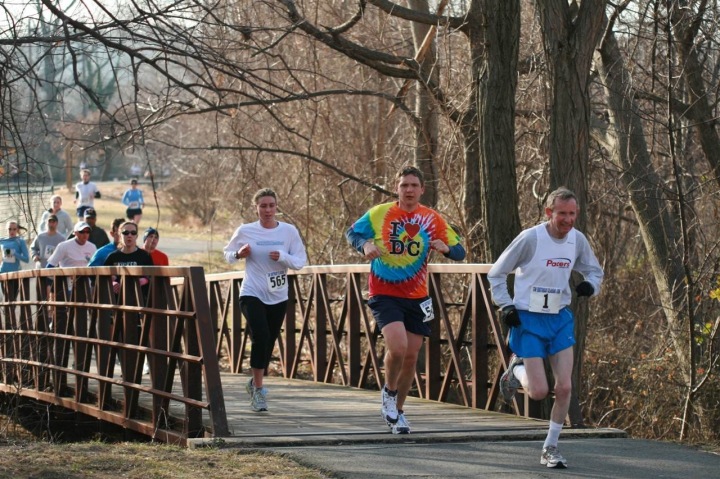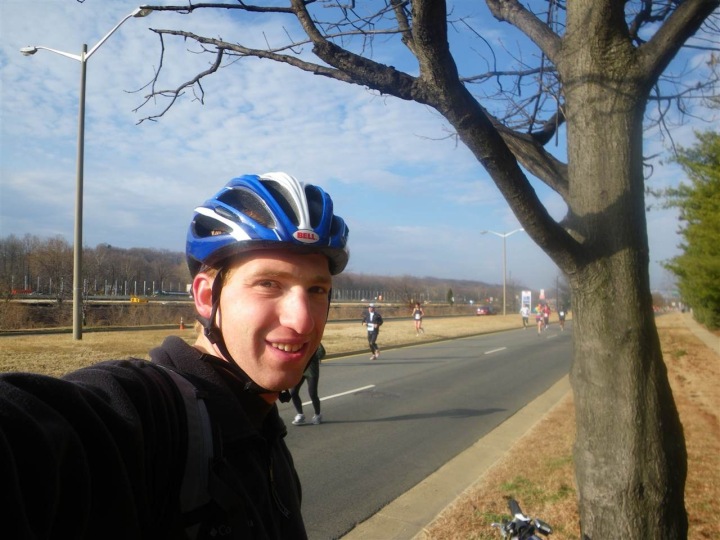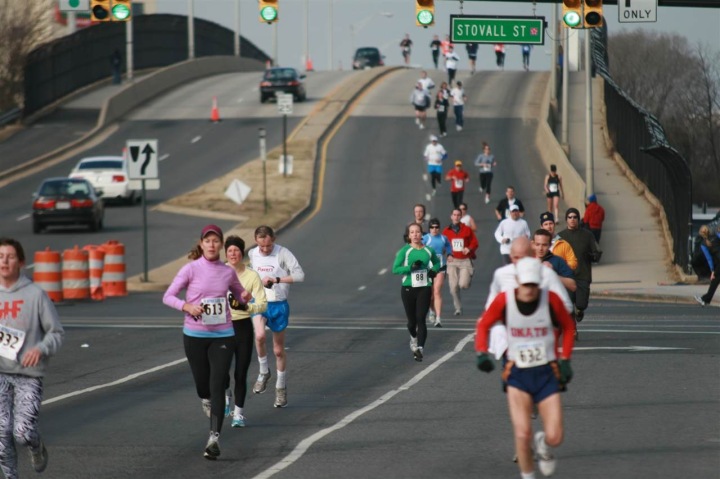 Of course, being Valentine's day that meant there'd be good food post-race.  Not at the end of the race of course, but at the end of the day.  I managed to secure a reservation to Farrah Olivia in Alexandria.  Chef Morou is the head chef and also an Iron Chef competitor.  The place is consistently on the list of top restaurants in DC.  So I was pretty excited to go there.
While I grabbed a few pics, none came out too well.  But here's one of the dishes we had from a photo on their site.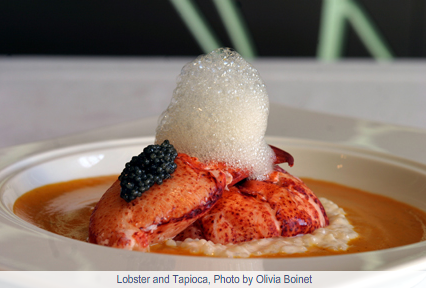 The food was 'good', but not as great as it's reputation.  I found the service a bit sub-par given my expectations (which perhaps were too high).  There's of course a difference between 'food I do/don't like' and 'incorrectly prepared food', thus you always have to balance that.  But there were some dishes served at the wrong temperature (where our identical dishes would be different in temp) and some meats overcooked.  There were also some very well thought through and prepared dishes as well.  Don't get me wrong, we both had a great time but I'm not sure I'd go back again given how many other incredible places there are to eat in the city.  Plus, this week starts restaurant week in DC – $35 for the full meal!  Farrah Olivia is on the list as well, so maybe I'll give them another shot – they're extending it to the end of the month.
Anyway…moving onto Sunday…
Sunday is my long bike day.  And starting this week I begin the slow progress from what's been 90 minute 'long rides' to what will eventually be the 7-9 hour summer rides.  Sunday was also just simply a great day to get out and cycle.  The day before we swung by Spokes (bike shop) where they have all their winter gear 30-40% off.  We got some incredible deals on really good Gore windproof stuffs.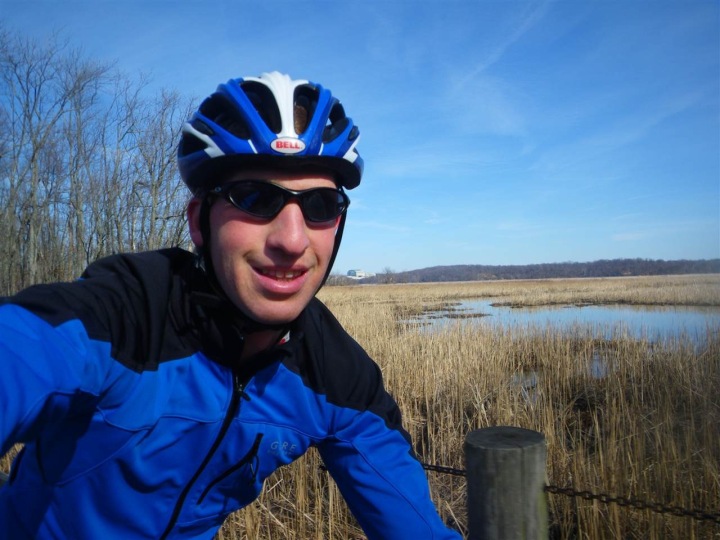 I ended up creating my own little route using a mix of roads I had either ridden before, or never before at all.  Then I loaded it into my Garmin 705 and set off.
I had a blast!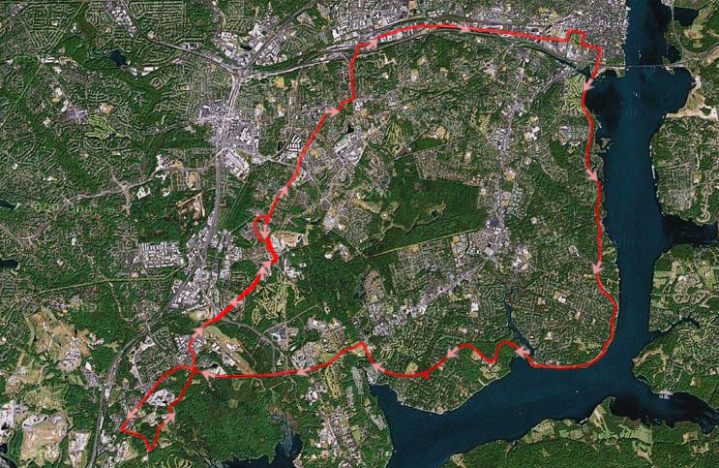 The route was surprisingly fast for being so close into populated areas, although there were some sketchy roads on a few sections.  In the little 705 I trust.  It was the perfect type of ride for it.  I passed by the home of George Washington, and eventually his private distillery as well.  In total I did about 40 miles in about 2 hours including stop light time.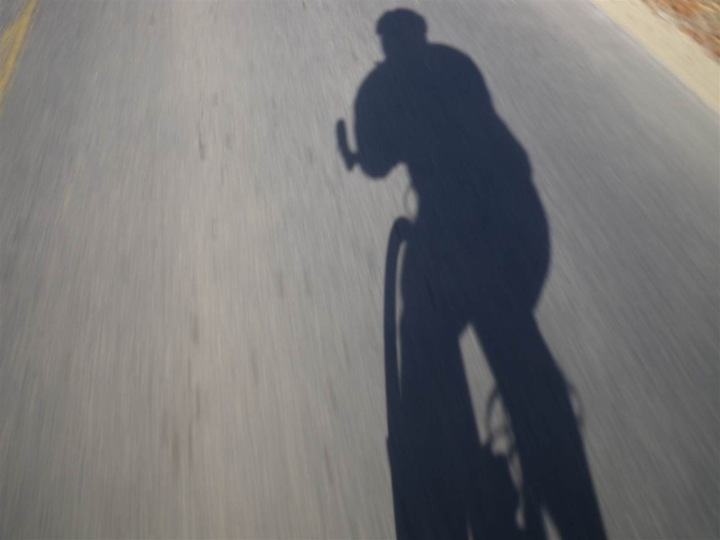 Sunday also meant cupcake time.  It's seemingly becoming a little tradition.  This time I was picking them up for dessert though later in the day.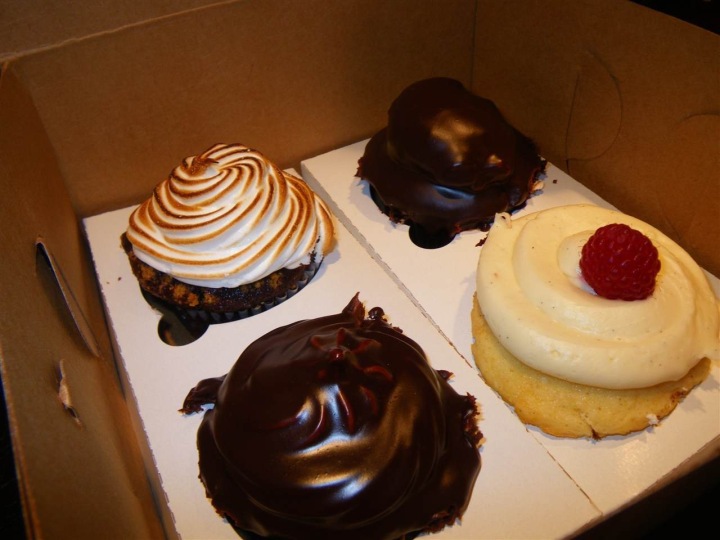 (Clockwise from the top left: Smores, Devils Food Peanut Butter, Vanilla Bean Lemon Curd, Triple Belgian Chocolate)
Yum-yum. 🙂
As for today…today I had the day off and was lazy.  I swam a few thousand yards and did nothing otherwise.  Woot to laziness!