So today is the big day if you're planning on signing up for the Chicago Marathon.  Registration started at midnight this morning (CST timezone) for the 31st running of the Chicago Marathon.  Today's TGIF post brings you a reminder to watch out for a big pair of running balls if your running Chicago later this year.  Cause getting run over by a massive version of family jewels would be a wee bit difficult to explain to family and friends:  "Uhh yeah man, I was just running along in my zone and then – BAM! – a giant ball sack flattened me to the pavement".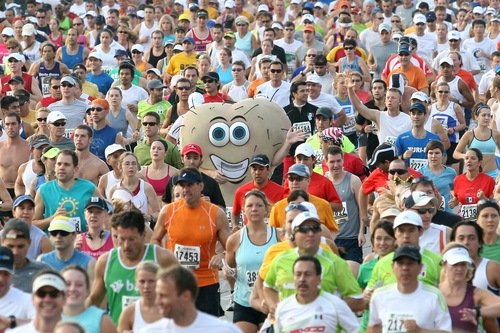 Last year there was a guy running in a costume representin' the home team.  It made for some great photos that were floated around the Internet at that time – although generally overshadowed by issues with the race itself.  The costume was all for a good cause though, he was there supporting Testicular Cancer.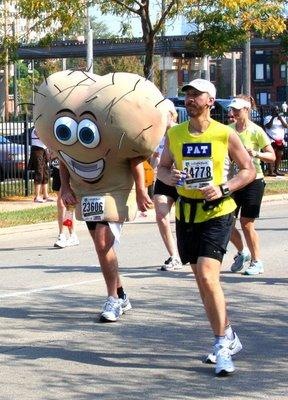 Have a great weekend folks!