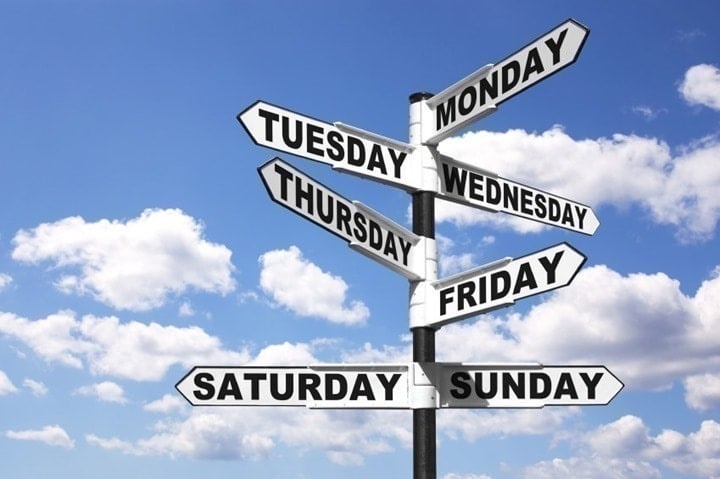 The Week in Review is a collection of both all the goodness I've written during the past week around the internet, as well as a small pile of links I found interesting – generally endurance sports related. I've often wondered what to do with all of the coolness that people write, and while I share a lot of it on Twitter and Facebook, this is a better forum for sending it on to y'all. Most times these different streams don't overlap, so be on the lookout at all these places for good stuff!
So with that, let's get into the action!
Sports Tech Deals:
There's still tons of deals out and about, including some renewed/bigger Apple Watch Series 6 and SE deals, if you're looking to squeak in a deal before the end of the year. Most of these deals will end on/about Christmas.
There are no deals currently.
DCRAINMAKER.COM Posts in the Past Week:
Here's all the goodness that ended up on the main page this past week:
Sunday: Week in Review–December 13th, 2020
Tuesday: Apple Fitness Plus Review: Everything You Ever Wanted To Know
Thursday: A Month Later: The Peak Design Cycling Case/Mount System
Stuff I Found Interesting Around The Interwebs:
Here's a not-so-small smattering of all the random things that I stumbled on while doing my civic duty to find the end of the Internet (also, this is really the last two weeks, as I didn't quite hit publish on last week's collection):
1) EU approves Google & Fitbit deal: Notable conditions include not being able to use health/fitness data for targeting of ads for EU users only. I suspect once this is approved we'll see the likes of Apple & Garmin go hard on this point for non-US users in…well..ads (since neither company sells their health/fitness data).
2) Stryd starts to define what their running power actually is: This is a long time coming, and while it seems super nuanced – it's not. One of the core issues I, and many others, have with running power is the actual definition of it. Nobody agrees upon it, which is the core reason why you see major differences between Stryd, Garmin, Polar, and others – they all define definitely what or isn't included. Sorta like if making a cake, one company says the icing should be included while another company says only cake but not filling either. Roughly. Will this increase popularity of running power? Of course not. At this point the only remaining chance of that happening is Garmin introducing truly native running power support (including things like structured workout support, being wrist based, etc…). Simply because they have the market share to make it work where others don't – not because their algorithm is better or worse than others.
3) Westin ends New Balance workout clothes/shoes for guests partnership: While I never took advantage of this during my travels (mainly cause…when would I ever not travel with a pair of running shoes/clothes?) – I did appreciate the concept. Will be interesting to see if in a future COVID-free world if something like this comes back or not.
4) Behind the scenes on Garmin commercial production: This is the second time the company has shown some behind the scenes bits – but this was actually super fascinating, specifically how they used a private YouTube livestream to allow people at Garmin to remotely provide feedback (from a boat no less!).
5) DJI faces host of restrictions in the US: While the company isn't on a 'blacklist' as some on Twitter suggested, it will make it more challenging for the company to source US based parts. But at this point won't prevent US consumers from buying products.
6) Garmin introduces CIQ payment notifications: Essentially if an app requires some sort of payment, you'll now see a new notice. However, Garmin Connect IQ still doesn't have any method of actually buying an app in-house. Obviously that makes life immensely more complicated for Garmin, but at the same time, it makes it far less messier for end users.
Sports Tech Device Firmware Updates This Week:
Each week I quickly highlight some of the new firmware, app, software, and website service updates that I see go out. If you're a sports technology company and release an update – shoot me a quick note (just one-liners are perfect, or Tweet it at me is even better) and I'll make mention of it here. If I don't know about it, I won't be able to post about it. Sound good?  Oh – and if you want to get a head start on things, this page is a great resource for watching Garmin, Wahoo, Polar, and a few other firmware updates.
GoPro Hero 9 Firmware Update: Increases wireless offload speeds by 30%, improves HyperSmooth 3.0, support for older mic adapter and more
GoPro Hero 8 Firmware Update: Increases wireless offload speeds by 15%, adds new remote compatibility
GoPro MAX Firmware Update: Increases wireless offload speeds by 20%, adds remote compatibility
Garmin Edge 830 & 1030 Plus Firmware BETA Update: Add new crash logging capability [Update – this beta build has been removed]
Garmin Instinct Solar Firmware Update: Added support for Explore app sync, also, pile of bug fixes
Garmin Instinct Firmware Update: Added support for Explore app sync, also, pile of bug fixes
Garmin Venu SQ Firmware Update: New watch faces, but mostly fixes/tweaks
Karoo Series Firmware Update: Mute turn cues, add Route to start, and a few other new features, plus bug fixes
Polar Vantage V2 Firmware Update: Adds training targets based on power, last lap training views (woot!), and ZonePointer for Power & Speed zones, and a few other goodies
Wahoo RIVAL Firmware Update: Adds stability improvements and GPS dropouts during openwater swimming
—
With that – thanks for reading!