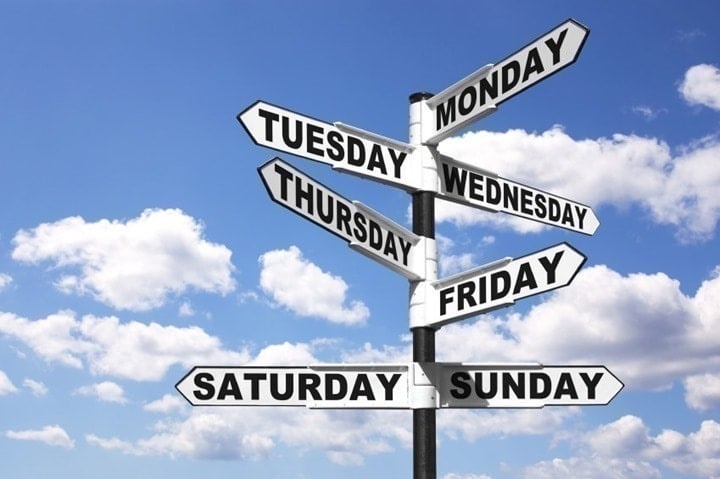 The Week in Review is a collection of both all the goodness I've written during the past week around the internet, as well as a small pile of links I found interesting – generally endurance sports related. I've often wondered what to do with all of the coolness that people write, and while I share a lot of it on Twitter and Facebook, this is a better forum for sending it on to y'all. Most times these different streams don't overlap, so be on the lookout at all these places for good stuff!
So with that, let's get into the action!
Sports Tech Deals:
There's still tons of deals out and about, including some renewed/bigger Apple Watch Series 6 and SE deals, if you missed out on Black Friday.
Product

Sale Price

Amazon

Other site

Sale Notes

Apple AirPods with Wireless Charging Case - $50 Off!
$149
Amazon
⚡ I use AirPods primarily when I'm travelling just to listen in airports, planes, etc... I don't tend to use these for workouts due to them falling out. Personally, I just use the basic model.
Apple Airpods (2nd Gen) - $30 off
$159
$119
Amazon
I use AirPods primarily when I'm travelling just to listen in airports, planes, etc... I don't tend to use these for workouts due to them falling out.
Apple Airpods Pro - $30 off!
$249
$219
Amazon
Garmin Edge 130 Plus - 25% off!
$199
$149
Amazon
REI
This is the first time we've seen the Edge 130 Plus on sale. The 'Plus' variant is notable compared to the regular unit for having ClimbPro on it, plus a handful of other tweaks. $149 is a good deal for it.
Garmin Edge 130 Plus Bundle - 20% off!
$199
Amazon
Competitive Cyclist
This is the first time we've seen the Edge 130 Plus on sale. The 'Plus' variant is notable compared to the regular unit for having ClimbPro on it, plus a handful of other tweaks. This bundle includes a heart rate chest strap as well.
Garmin Forerunner 935
$499
$269
Amazon
⚡ Sure, it's not the latest edition, but the FR935 is the staple of many triathletes and runners, and it still an incredibly solid watch. We saw this a bit lower last summer on Amazon Prime Day ($239) - but beyond that, this is pretty darn low. Also, I say $100-$200 off, because the 'base' price fluctuates a bit these days. Sometimes retail is $399 sometimes $499.
Garmin Instinct - $100 off
$299
$189
Amazon
Sure, the new Solar variants came out last summer with a few new features, but at their core the Instincts are mostly the same. $189 is still a strong price for this watch.
Garmin RVR315 Varia Radar - Save 20%
$120
Amazon
Competitive Cyclist
I believe this is the first sale of the Garmin Varia RVR315 cycling radar. This unit doesn't have a taillight, so it's a bit smaller as a result. Same radar tech though, and compatible with Garmin/Stages/Hammerhead/Wahoo bike computers.
Garmin Vivoactive 4/4S - $100 off
$299
$249
Amazon
This is Garmin's current offering to compete with the Apple Watch series (alongside the Garmin Venu), and this is a good price, though, it does go lower from time to time (not since Black Friday 2020).
GoPro Hero 9 Black - $50 off
$399
Amazon
REI
⚡ This is the camera I use for all my daily shooting during sports. Actually, I've bought a few of them. Note that if you're a GoPro Plus Subscriber, then it's a bit cheaper at $349 from GoPro directly, but otherwise, it's $449.
GoPro Max - $50 off
$499
$449
Amazon
REI
DCRAINMAKER.COM Posts in the Past Week:
Here's all the goodness that ended up on the main page this past week:
Tuesday: Hammerhead Karoo 2 In-Depth Review
Tuesday: Tacx Boost Trainer In-Depth Review
Wednesday: The Massive 2020 Sportswatch Year in Review with DesFit
Friday: Behind the DCR Cave: How I Made A Smart Package Delivery Box
YouTube Videos This Past Week:
Here's what hit the tubes over on the You of Tube, definitely don't forget to subscribe there to get notified of videos the second they hit!
Stuff I Found Interesting Around The Interwebs:
Here's a not-so-small smattering of all the random things that I stumbled on while doing my civic duty to find the end of the Internet (also, this is really the last two weeks, as I didn't quite hit publish on last week's collection):
1) The dictator, the oligarch and the UCI president: If for some reason haven't seen this piece yet, or read it, obviously, you most definitely should. It's #1 on the list this week, despite being from last week.
2) Virtual Cycling and Real Cheating: Cracking Down on 'Digital Doping': A New York Times piece that I was quoted in a few times, discussing where Zwift stands here, mostly around the topics I discussed in this piece here.
3) The BikePaper Project: This is a 1.5" e-Paper display used on a bike computer, even with ANT+ sensor connectivity. As noted by the creator himself, this isn't really a viable commercial project, but more of a hobbyist fun thing. Still, it's always fun to see what people think up. Plus – these are the people that the bike computer companies want to hire. (Thanks KD!)
4) Could AI be the future of bike race coverage? Simply put – yup. At least for less important races. And we haven't even begun to tap into what will eventually be possible here once beyond line of sight commercial media drone applications are commonplace (within a safe framework).
5) Meet the magnet bike fishers: These guys fish out old bikes, notably my older beloved Velib's, from Parisian waterways.
6) Wristcam is a $299 Apple Watch Band: I'm struggling immensely to determine why I'd spend $299 for a poor quality camera on a wrist strap…all the size of a Babybel cheese round.
7) Fitbit Kinda Quietly Recalls Some Early Sense Units: We're talking a few hundred units apparently, due to an issue with ECG failures. My bet here for the reason why Fitbit is doing this is since it touches on an FDA approved medical device. Versus I suspect other aspects of the device that might have seen failures might not have prompted such a recall/replacement.
8) 2020 Sportswatch Year in Review With DesFit: Just in case you missed it above in the link, here's a super long-form chat with Des on all the watches released this past year.
Sports Tech Device Firmware Updates This Week:
Each week I quickly highlight some of the new firmware, app, software, and website service updates that I see go out. If you're a sports technology company and release an update – shoot me a quick note (just one-liners are perfect, or Tweet it at me is even better) and I'll make mention of it here. If I don't know about it, I won't be able to post about it. Sound good?  Oh – and if you want to get a head start on things, this page is a great resource for watching Garmin, Wahoo, Polar, and a few other firmware updates.
Garmin MARQ & Fenix 6 Series: Significant update with new features including sport-specific zones, Concept2 with PM5 module support, and a boatload of other tweaks.
Hammerhead Karoo Series Firmware Update: Largely minor tweaks.
—
With that – thanks for reading!