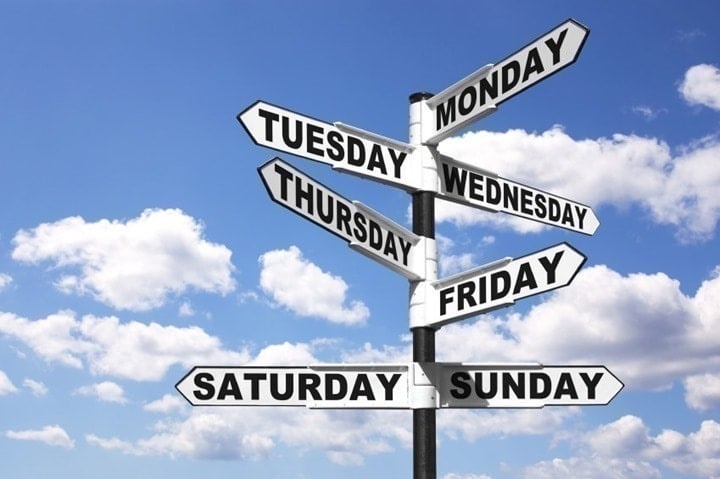 The Week in Review is a collection of both all the goodness I've written during the past week around the internet, as well as a small pile of links I found interesting – generally endurance sports related. I've often wondered what to do with all of the coolness that people write, and while I share a lot of it on Twitter and Facebook, this is a better forum for sending it on to y'all. Most times these different streams don't overlap, so be on the lookout at all these places for good stuff!
So with that, let's get into the action!
Sports Tech Deals of Note:
Ok, not much left this week. Sorta a lull. But hey, if ya need a GoPro Hero 8 Black, it's still on sale!
Product

Sale Price

Amazon

Sale Notes

Garmin HRM-DUAL (ANT+/Bluetooth Smart Strap) - 35% off!
$69
$45
Amazon
This is Garmin's ideal strap if you just want an affordable dual ANT+/Bluetooth Smart option, especially when it's on sale like this - it really becomes the best deal out there right now for a multi-connection strap.
DCRAINMAKER.COM Posts in the Past Week:
Here's all the goodness that ended up on the main page this past week:
Sunday: Week in Review–July 6th, 2020
Monday: 5 Random Things I did This Weekend
Wednesday: Garmin Fenix 6/6S Pro Solar Review: What's new & different
Wednesday: Garmin Instinct Solar Review: What's New & Different
Thursday: GoPro Adds Webcam Feature to Hero 8 Black: How-to guide
YouTube Videos This Past Week:
Here's what hit the tubes over on the You of Tube, definitely don't forget to subscribe there to get notified of videos the second they hit!


Stuff I Found Interesting Around The Interwebs:
Here's a not-so-small smattering of all the random things that I stumbled on while doing my civic duty to find the end of the Internet (and in this case, some of these are from the past few weeks to clear out the backlog):
1) Under Armour trying to offload MyFitnessPal: Obviously, this will go for far less than what Under Armour paid for it, if it goes at all. Sure, there's a buyer at any price. But it's hard to imagine there's very many mainstream buyers at any meaningful price.
2) iFixit Tears Down Oura Ring Hardware: As always, iFixit is great. And yes, I'm considering doing an Oura ring review. I'm just not a huge ring person, so that's the main hold-up – since a proper review of something like this realistically requires wearing it for 2-3 months.
3) Ironman Athletes aiming for class action over competitor fee refunds: Maybe it's just me, but I think offering a spot in next year free of charge is a pretty fair deal (especially given the contract language is pretty clear that a cancellation means no refund). I'm rarely a big fan of WTC's practices, but in this case it seems like a good compromise.
4) Stryd Race Calculator: That's pretty cool, especially the modeling part. It's kinda like a Best Bike Split for running races, using Stryd of course.
5) Got $20 million for GoPro founder's California ranch? If so, it can be all yours! Unclear if Karma drones are included with the barn.
6) Details on Apple's Dance Metrics: I'm curious though, this seems like a lot of work for potentially questionable data – and ultimately unlikely to meaningfully impact calorie burn, assuming calorie burn is largely correlated to heart rate anyway.
7) Bicycle Speed Wobbles: How they start, and how to stop them. I'll be honest, I think CyclingTips is producing even more fascinating content since COVID-19 started than any other year. Probably because race-content isn't typically my jam, whereas these sorta science-focused bits are definite reads.
Sports Tech Device Firmware Updates This Week:
Each week I quickly highlight some of the new firmware, app, software, and website service updates that I see go out. If you're a sports technology company and release an update – shoot me a quick note (just one-liners are perfect, or Tweet it at me is even better) and I'll make mention of it here. If I don't know about it, I won't be able to post about it. Sound good?  Oh – and if you want to get a head start on things, this page is a great resource for watching Garmin and a few other firmware updates.
[The above site that I typically use as a starting point for Garmin is currently offline this week, so stay tuned as I hopefully return next week with this section. Though, off the top of my head, there's no major firmware releases this week aside from the GoPro one I noted above…oh, and Fitbit's just-released Smart Alarms and Dynamic GPS for the Charge 4.]
—
Thanks for reading!