We're cresting the mid-point of the typical summer months here (I know, technically summer goes into September, but everyone mentally counts summer as June/July/August). Plus, by September I'm sure it'll be raining again. Which, in retrospect it did yesterday too.
In any event, while Eurobike isn't happening anytime soon, most sports tech companies are still kinda geared for that annual product cycle. And as such, I'm gearing into that as well. So new arrivals are more and more frequent into the DCR Cave, with things arriving daily, and things slated to arrive every day this next week. Gonna be busy!
1) A Wattbike ATOM 2020 Test Ride
Earlier last week the new Wattbike Atom 2020 arrived. For those of you on Instagram, you were treated to my engineering prowess as I hoisted it up to the 2nd level of the DCR Cave. For your entertainment purposes, I've added a new Instagram Story archive section called 'Cave Antics', and added both that and the Stages Bike to hoist experience to the list.
In any event, on Thursday I got in my first Zwift ride/event, and then on Friday I doubled down with my first TrainerRoad ride on it. Both were about an hour.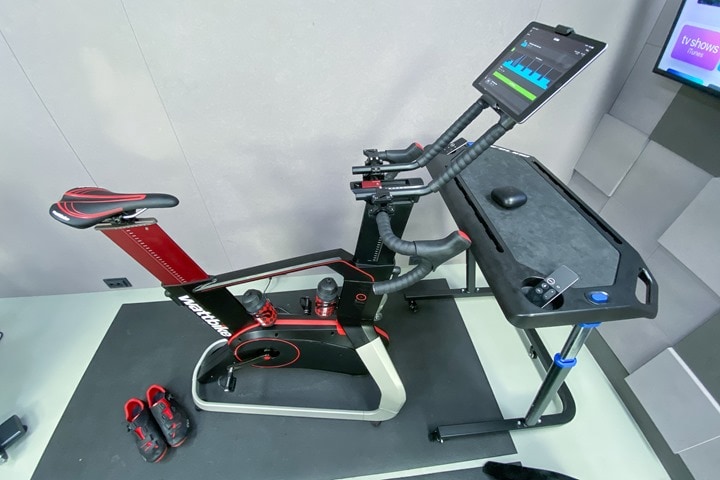 I had no issues there, only a tiny very minor quibble on some slight couple-watt overages in certain surges.
In general the ATOM 2020 is pretty similar to the original ATOM, except with the revamped electromagnetic flywheel/drive system. That's the same type of system on the Tacx NEO series, and more recently the Wahoo KICKR Bike. It's ultimately what I expect all trainers/indoor bikes will be using if we fast forward a few years. The main benefit to that for the ATOM 2020 is simply faster shifting/responsiveness. The shifters/etc are all the same, but how it responds to that is much quicker. Though, like all indoor smart bikes today, in ERG mode shifting disappears and it just holds wattage.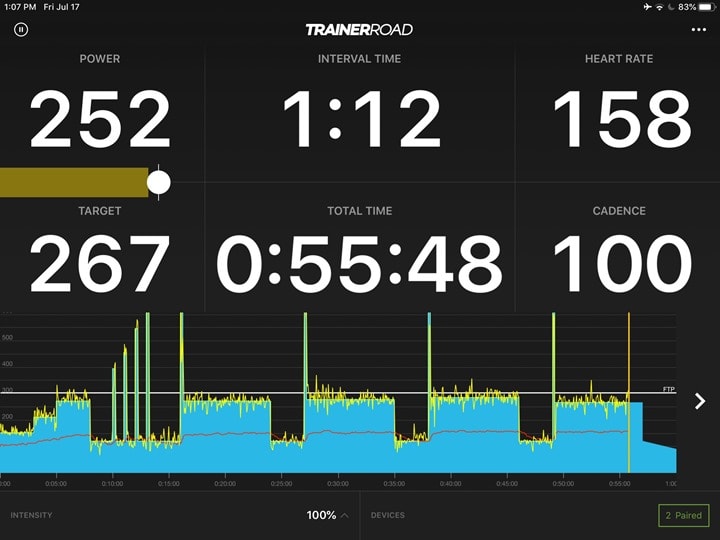 Now, as some of you picked up on, the ERG mode stability of this firmware version wasn't super hot. You can see it oscillates quite a bit. Ironically having almost the same issues as we saw the Tacx NEO 2T last summer, and even some of the stability issues early on of the Wahoo KICKR Bike. Essentially the same problem for all companies: Trying to settle a beast of an engine, in other words, having a resistance system that's too powerful for their existing algorithms. It responds too fast, and overcompensates.
Like those, I suspect Wattbike will sort through that. I had a call with them this morning, and they're iterating quickly on firmware. So I'll check back in on it and ERG mode specifically later this week.
2) Getting the trainer gear home
As much fun as it might be to take home the Wattbike for the weekend, that wasn't on the agenda. And actually, in thinking about it – I think the Wattbike ATOM base might fit perfectly in the cargo bike. Of course, I've also moved a KICKR Bike and a Peloton bike that way – so, it's certainly not impossible.
In any event, that wasn't on my radar this week. So instead, loaded up my main bike and another trainer to bring home for weekend testing.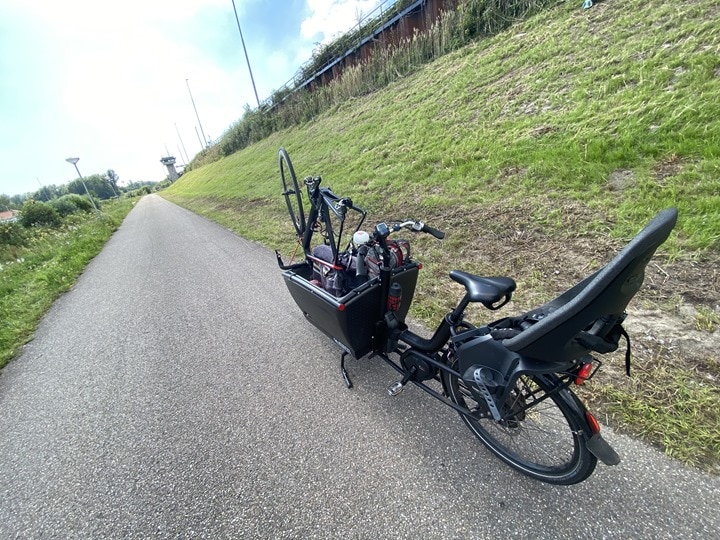 Of course, I forgot my pedal wrench at the office. I specifically wanted that to swap out the pedals. Sigh. I tried using a regular wrench, but couldn't quite get the grip I wanted on these ones, and the SRM X has a populated spindle, so you can't just use a hex wrench. So later I did another loop to the office – merely to pick up a pedal wrench.
3) Mont Ventoux in L'Étape du Tour
Third time is apparently the charm. Though, I think technically this is like attempt #5 or so.  But this weekend I managed to do the L'Étape du Tour without Zwift crashing (saga Edition 1 and 2 here).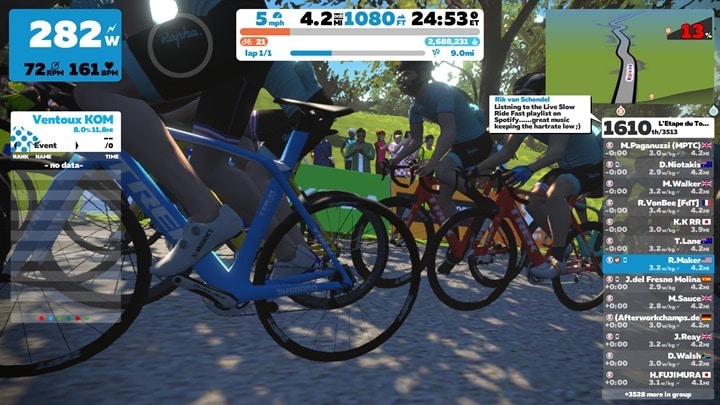 Interestingly though, this wasn't the first time I did the Mont Ventoux climb in Zwift. I did it earlier last week testing out the Tacx Flux 2.1, because apparently I wanted more pain in my life.
It's a nice route, though not quite as similar scenery-wise as you might expect to riding the real thing (except after the Chalet). It's more of a creative interpretation, which is just fine.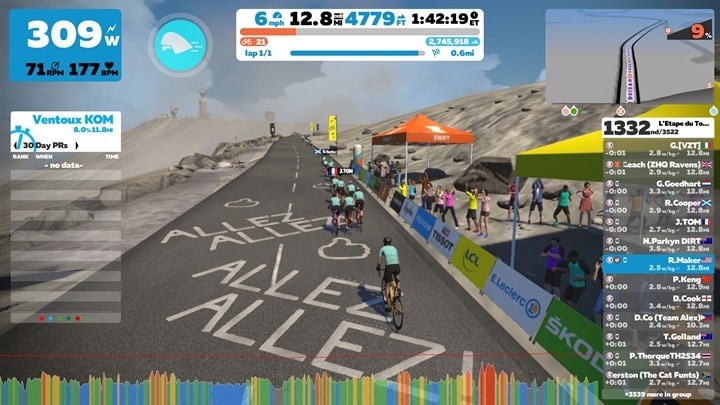 My first attempt I did pretty lazily, though this one I pushed a bit harder. Figures I had about the same time. Likely because I spent all the days in between this past week on the trainer/bikes, often in relatively challenging workouts. There wasn't a ton of gas left in the legs on Saturday morning.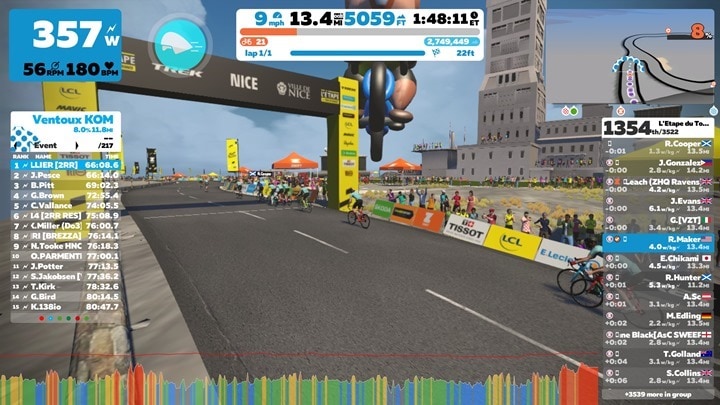 I wouldn't make a habit out of riding this route, but at the same token, it's a good way to make a 2hr ride pass relatively quickly once you add in a warm-up or the coast back to town. So I could see doing it every once in a while if I just wanted to sorta set it and forget it, zoning out while climbing along.
4) Too many pumpkins
The last few years we've grown pumpkins in our garden, starting from seed, until a giant pumpkin appears. Or, a not-so-giant pumpkin appears. Mostly, we just get a pumpkin plant or two that takes over everywhere. It's basically like a sprawling weed that gets a hall-pass because it gives you pumpkins.
But, more than giving you pumpkins, it gives you pumpkin flowers, which are edible. And we've got boatloads of pumpkin flowers. Plus, we already have more than enough little pumpkins growing. So any more pumpkins is just taking away from those ones getting bigger.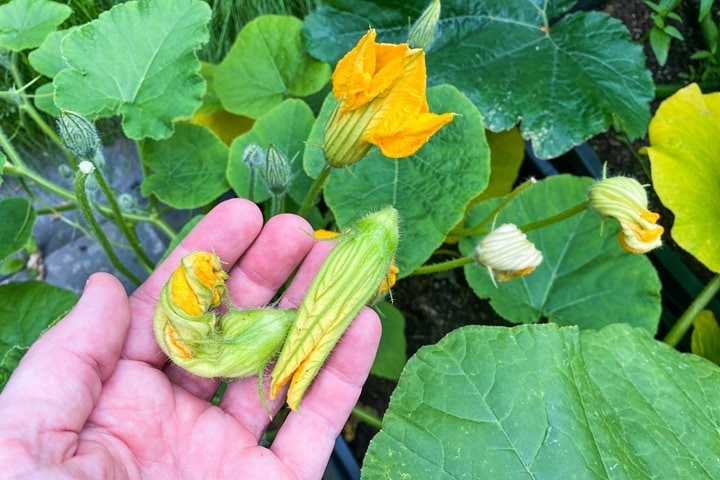 So, we pick them, stuff them with a cheese blend, and then fry them up. Long-time readers would remember our trips when living in Paris out to the countryside farms to pick zucchini flowers and stuff them. Often, picking hundreds of them and then freezing them for the winter. While we do have a zucchini plant, it's a lazy hunk of greenery and hasn't made a single flower yet. Pumpkin is showing it up!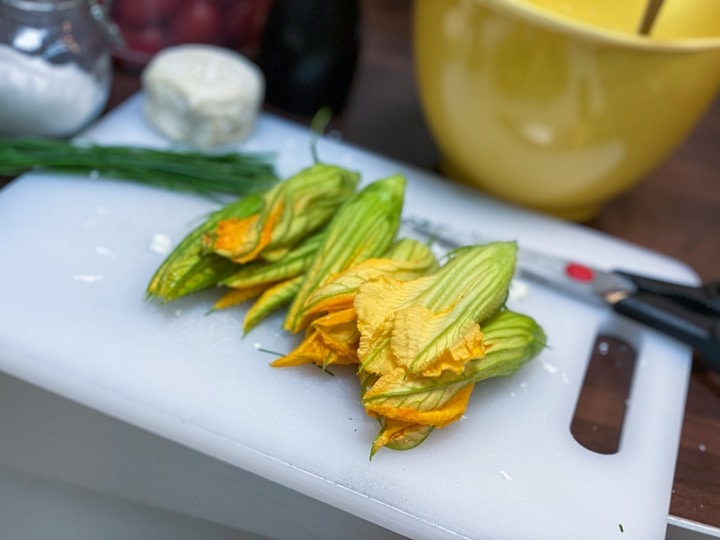 For the cheese mixture I got two types of goat cheese. You can also do a ricotta or such, but I like the goat cheese. Then I cut a few chives from the herb pot, and added some salt and pepper.
Do the usual egg and breadcrumb (with seasoning) dip, and into a small pot to fry it goes. We don't have one of those mythical air fryers. Not sure if that would work better here. I hate dealing with oil.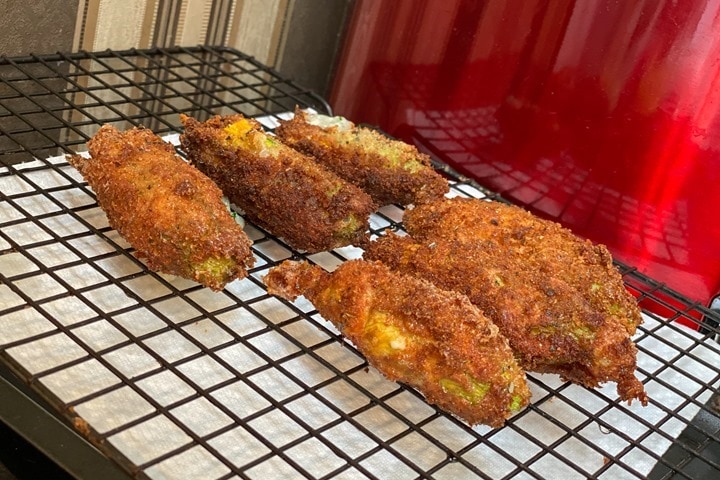 Anyway, when all is done, they're quickly gone.
5) Watched a bit of the Virtual Tour de France Finale
As I outlined in a post on Friday, Zwift's broadcasting keeps on increasing in technical and overall smoothness aspects. Though, the end-state stream quality that we seem to get on YouTube still ends up looking a bit iffy. It actually looked pretty good on Saturday going up Ventoux (slowly), but then on Sunday with the super fast-paced Paris course, it looked way worse. I suspect that's because of the way YouTube optimizes, so having to refresh the full image versus a smaller portion of it.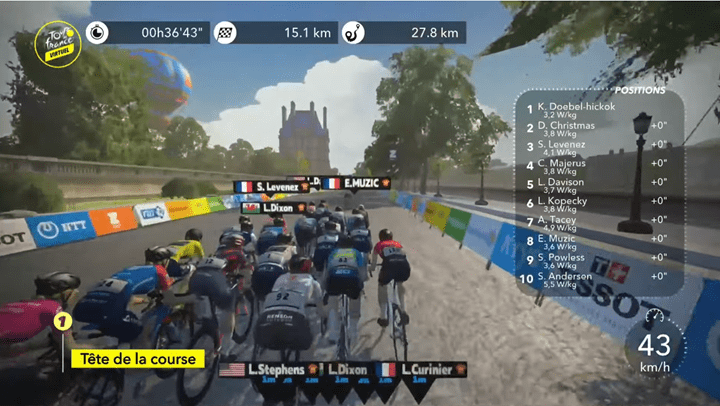 Still, I watched a fair chunk of the women's race, and then a little bit of the men's race on Sunday. For mostly timing reasons (the kids were usually taking a nap), I ended up watching more women's vTdF races than men's ones. And I've gotta say – in general it felt like the women just wanted it more. As in, they felt (knew) that this exposure from a sport standpoint meant more to them, than it did on the men's side.
In any case, I'm interested to see where this goes from here as a concept. Clearly, Zwift and ASO proved there's interest here. If in nothing else, for a full virtual L'Étape du Tour. But the more challenging aspect is ultimately fitting this concept into a normal year's UCI schedule (WorldTour). About the only time it'd work is November or December, and that's hardly ideal for pros.
Similarly, I've gotta wonder if Zwift is already talking to the Giro or Vuelta about a similar scheme for them come this fall. While I know everyone wants to think there'll be three grand tour races this fall, I'm far from optimistic we'll see even one of them.  And if so – would that mean we'd get a virtual Stelvio? In any case, time will tell.
With that – thanks for reading!