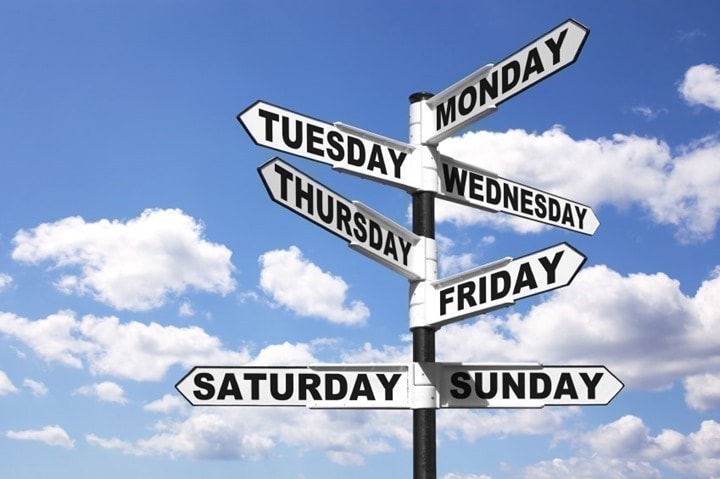 The Week in Review is a collection of both all the goodness I've written during the past week around the internet, as well as a small pile of links I found interesting – generally endurance sports related. I've often wondered what to do with all of the coolness that people write, and while I share a lot of it on Twitter and Facebook, this is a better forum for sending it on to y'all. Most times these different streams don't overlap, so be on the lookout at all these places for good stuff!
So with that, let's get into the action!
DCRAINMAKER.COM Posts in the Past Week:
Here's all the goodness that ended up on the main page this past week:
Sunday: Week in Review–May 6th, 2019
Sunday: Sunday Tidbits: Polar's new Vantage V Titan + Roadmap Updates, Suunto Updates, and Xert iOS App
Monday: 5 Random Things I Did This Weekend
Tuesday: 4iiii Acquires STAC Performance, Makers of Near-Silent Trainers (and other products)
Saturday: Zwift's New Giro d'Italia Course Released: First Ride
A semi-quiet week before the storm of this upcoming week…
Sports Tech Deals This Week:
A few deals still cookin' along this week:
Garmin Fenix 5 Plus – $150 off: Obviously, this is mostly timed to make you think about whether you want a FR945 or a Fenix 5 Plus (since now the Fenix 5 Plus is $100 below the cost of a FR945). I definitely do not expect a new Fenix variant anytime soon. [Full In-Depth Review Here]
Apple Watch Series 4 – $50 off: This is one of the first times we've seen a sale on the Apple Watch Series 4. While there have been plenty of Series 3 sales (often down to $199), the Series 4 has remained elusively full-priced. Apple typically announces new models in the September timeframe, so I don't expect anything anytime soon.  [Full in-depth review here]
All of these help support the site as well – enjoy!
FIT File Podcast This Week: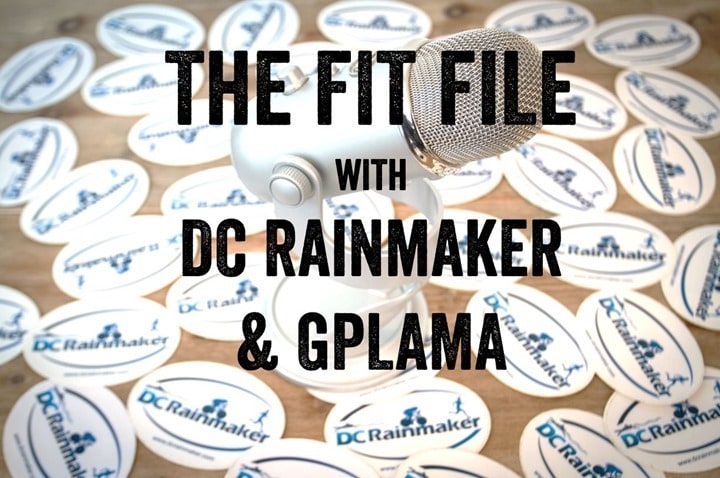 Episode 74 of the podcast is up, on the show this week:
– STAC Performance acquired by 4iiii
– Bryton 450 Cycling GPS review discussion
– Giant's new crash replacement policy
– FulGaz releases Android and iOS apps, what's next?
– Zwift's Giro d'Italia Stage 1 course – a success?
– Zwift's Terms of Service Controversial Update
– Tile vs Chipolo Lost Tracker Test Results!
Listen here, or four options for where to find the podcast:
A) iTunes: If you've got an Apple device, we're there!
B) Google Play Music: Yup, we're here too (and on Google Podcasts app)
C) Spotify: Of course we're on Spotify now – you can even cache it on your wearable too!
D) RSS Feed: Follow along using the direct RSS feed
YouTube Videos This Past Week:
Here's what hit the tubes over on the You of Tube, definitely don't forget to subscribe there to get notified of videos the second they hit!
Stuff that I found interesting around the interwebs:
Here's a not-so-small smattering of all the random things that I stumbled on while doing my civic duty to find the end of the Internet (and in this case, some of these are from the past two weeks…as my backlog is a bit longer):
1) GoPro on track for first annual profit since 2015: Sure, this article is about GoPro, but it's also not. It's worth a read to understand both the opportunities and challenges that lie ahead for the company. Or, perhaps just to see what's coming later this week. Your call.
2) Night skiing lit by flares on drones: Well then, that's one way to win YouTube keyword bingo.
3) FulGaz expands onto both Android and Windows: It's one thing to add one new platform in a given day – but another to double-down with two new platforms in one day. Well done!
4) All crank based power meters are just Quarq's: I always enjoy watching Keith. It's like watching and listening to the rocket scientist drunk uncle at a wedding, except without the drunk or annoying part. Notable: I actually have a rocket scientist uncle. For realz – retired NASA rocket engineer.
5) Nike adds in new paid multi-week training programs: Everyone is getting onboard the digital coaching bandwagon these days. In one camp you have device-less companies who are charging (e.g. Nike), and in the other camp you have device-companies not charging (Garmin/Polar/etc…). Oh, and then you have Fitbit – who has devices and charges. I only point this out as my Fitbit Coach subscription that I have used exactly once (to test for my review), just renewed this week. Sigh.
6) What does INEOS have to gain by sponsoring a cycling team: More than meets the eye here. A lot more, depending on how in tune with things inside the UK. Worth the quick read, especially if you have no idea what an INEOS is.
7) Garmin rolls out safety/incident features to piles of devices: If you've got a Garmin device (mainly wearable) made in the last year or so, then you just got some nifty new features for incident detection and safety tracking. You may have seen me preview these for the Forerunner 945/245/45 in the last few weeks, but now they're mode widely available.
8) Quarter-marathoners sent the wrong way: I feel like there's always some high-profile race each year that manages to give people more race course for their money than they were expecting. I suspect as a race director, your goal would be to avoid adding your race to that list.
Sports Technology Software/Firmware Updates This Week:
Each week I quickly highlight some of the new firmware, app, software, and website service updates that I see go out. If you're a sports technology company and release an update – shoot me a quick note (just one-liners are perfect, or Tweet it at me is even better) and I'll make mention of it here. If I don't know about it, I won't be able to post about it. Sound good?  Oh – and if you want to get a head start on things, this page is a great resource for watching Garmin and a few other firmware updates.
Garmin Edge 820 Firmware Update: Pile of new tweaks, including adding support for 12-speed shifting (e.g. SRAM AXS)
Garmin Edge Explore 820 Firmware Update: Similar pile of new tweaks
Garmin Edge 520 Plus Firmware Update: Exact same pile as the Edge 820
Garmin Fenix 5 Series Firmware Update: Bug fix related to crash
Garmin Fenix 3 Firmware Update: Bug fix related to Cinderella crash.
Garmin Instinct Firmware Update: Small pile of fixes.
Wahoo ELEMNT/BOLT Firmware Update: Two bug fixes, including related to Strava WiFi sync
—
Thanks for reading!