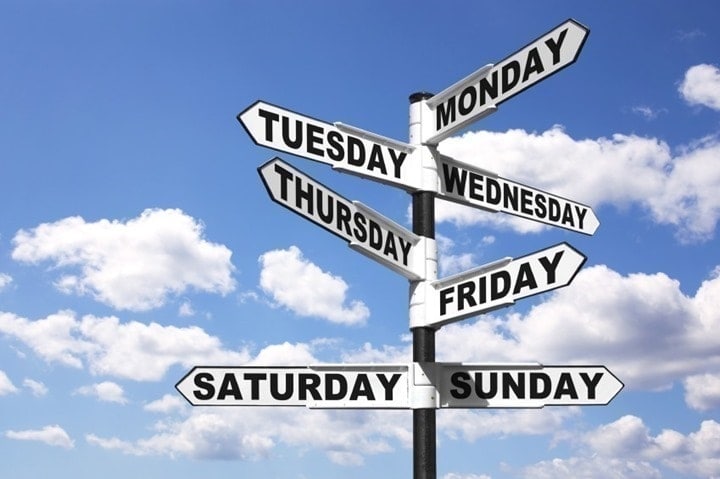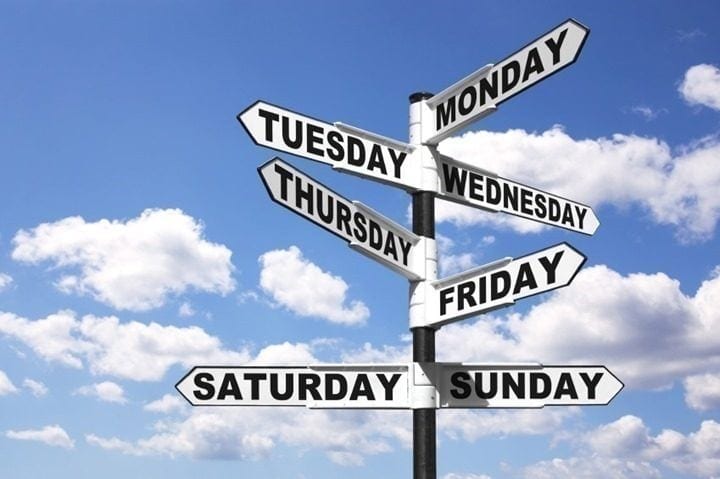 The Week in Review is a collection of both all the goodness I've written during the past week around the internet, as well as a small pile of links I found interesting – generally endurance sports related. I've often wondered what to do with all of the coolness that people write, and while I share a lot of it on Twitter and Facebook, this is a better forum for sending it on to y'all. Most times these different streams don't overlap, so be on the lookout at all these places for good stuff!
So with that, let's get into the action!
DCRAINMAKER.com Posts in the Past Week:
Here's all the goodness that ended up on the main page of DCRainmaker.com this past week:
Saturday: My 2018 State of Sports Technology Keynote Video
Monday: 5 Random Things I Did This Past Week in Banff
Tuesday: The 2018 Swim/Bike/Run Gear I Use List
Wednesday: The Girl's 2018 Swim/Bike/Run Gear I Use List
Thursday: Garmin Instinct GPS Watch In-Depth Review
Friday: Tech Tidbits: Polar Vantage Updates, Strava sorta removes ads, PowerTap P2 pedals
Saturday: Kona Bike Count 2018 Power Meter Analysis
Heads Up – Solid Trainer Deals:
There's still a handful of Tacx Flux 1 units available left in the sale that started about two weeks ago.
Tacx Flux 1 Sale: This is the updated 2018 variant that includes all the internal tweaks for better performance/stability. The Flux is down to $699 (from $799).  The singular difference between this and the just announced Tacx Flux S is that unit has support for longer derailleur cages. That's it!
This is an awesome deal for trainers that are available today, at least while supplies last. While it's not silent like the new KICKR CORE at $899, you are saving $200 (and you can get it today versus the backordered KICKR CORE).
YouTube Videos I Made This Week:
Here's what hit the tubes over on the You of Tube, definitely don't forget to subscribe there to get notified of videos the second they hit!
Stuff that I found interesting around the interwebs:
Here's a not-so-small smattering of all the random things that I stumbled on while doing my civic duty to find the end of the Internet.
1) It's like Uber for CPR: I know 'it's like Uber' comparisons get old, but this is kinda what this is like. It's been in place in a few communities and allows you to mark yourself as being trained on CPR and then receive an alert via an app with location details when emergency services are notified of someone within a few blocks of you needing assistance. It's tied into the 911 system such that it gives people closest to the victim a chance to start before fire/EMS can arrive. I saw it this week on Twitter for an individual in DC. They even have wearables integration too. An amazing use of technology.
2) Stop committing crimes with your Fitbit: Fitbit data has now been used to charge a man with murder. More specifically, the heart rate data from the victim has been used in establishing specific times. This is hardly the first time Fitbit has cooperated with police in various criminal investigations.
3) Abe Kislevitz Hero 7 Black Guide: Abe's a long-time GoPro employee who, upon each hardware release, puts together a super detailed insight into how GoPro themselves tends to use the new cameras. It's a great guide for specific shooting modes and when to use a given mode/frame rate/framing.
4) AMER Sports – owner of Suunto Up for Sale: And apparently, holding talks with at least one suitor already. Of course, it's often a long road from talks to acquisition, let alone whether the company might be sold in chunks (AMER owns brands including Salomon, Wilson, and Mavic – among others), or as one giant pie. Still, worthy of note. (via The5KRunner)
5) All the Kona Posters: This man's aiming to collect every original Ironman Kona poster, along with the signatures of the winners for each year.
6) The Hiking Map: A super cool map that depicts 350 of the most popular hiking trails in the world in a pictorial kinda way.  I need something like this for epic cycling routes.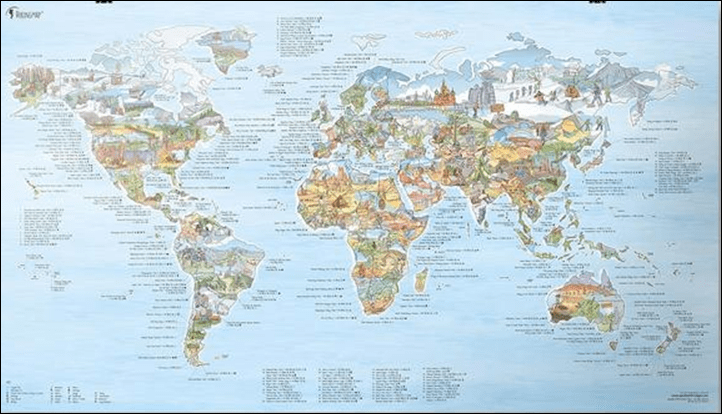 7) I don't have any more links this week. I sat on a beach all week and apparently didn't surf the internet well enough.
Sports Technology Software/Firmware Updates This Week:
Each week I quickly highlight some of the new firmware, app, software and website service updates that I see go out. If you're a sports technology company and release an update – shoot me a quick note (just one-liners are perfect, or Tweet it at me is even better) and I'll make mention of it here. If I don't know about it, I won't be able to post about it. Sound good?  Oh – and if you want to get a head start on things, this page is a great resource for watching Garmin and a few other firmware updates.
Garmin Fenix 5 Series Firmware update: Mostly bug fixes, plus GPS + Galileo Support
Polar M600 Update – Wear OS 2.0: Polar has made this available for all users of the M600 now.
—
With that – thanks for reading and have a great weekend all!