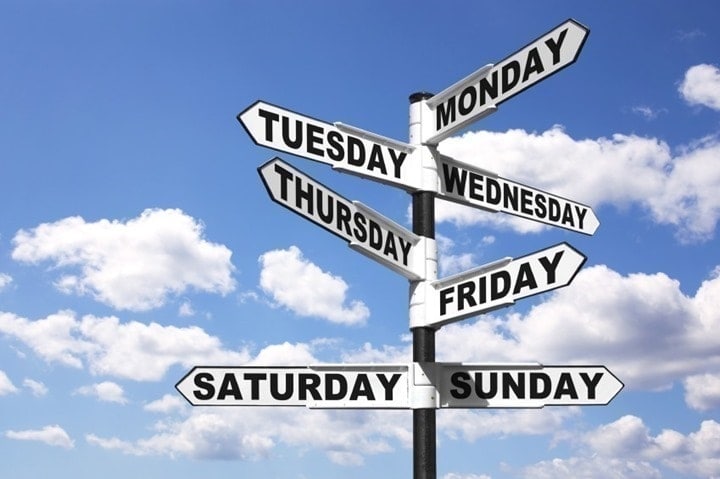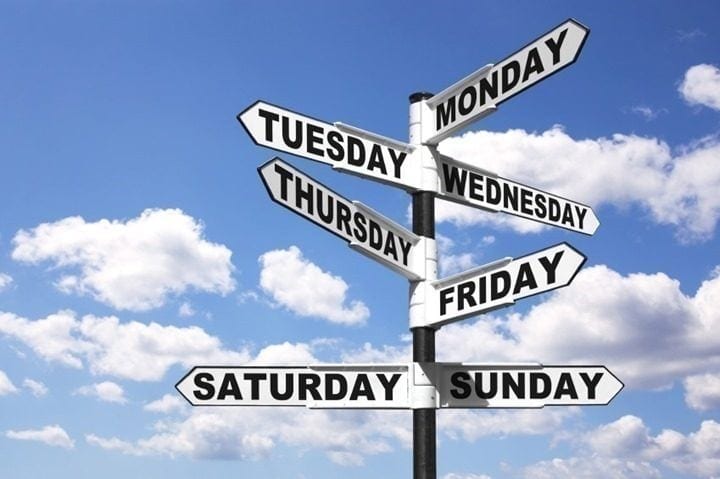 The Week in Review is a collection of both all the goodness I've written during the past week around the internet, as well as a small pile of links I found interesting – generally endurance sports related. I've often wondered what to do with all of the coolness that people write, and while I share a lot of it on Twitter and Facebook, this is a better forum for sending it on to y'all. Most times these different streams don't overlap, so be on the lookout at all these places for good stuff!
So with that, let's get into the action!
DCRAINMAKER.com Posts in the Past Week:
Here's all the goodness that ended up on the main page of DCRainmaker.com this past week:
Sunday: Week in Review: August 12th, 2018
Monday: 5 Random Things I Did This Weekend
Tuesday: Wahoo KICKR CLIMB In-Depth Review
Thursday: The Bontrager Edge 1030: A Swanky Black Edge 1030 with Deeper Integration (Hands-on)
Friday: FulGaz rolls out Apple TV App–First Ride Details
YouTube Videos I Made This Week:
Here's what hit the tubes over on the You of Tube, definitely don't forget to subscribe there to get notified of videos the second they hit!
Stuff that I found interesting around the interwebs:
Here's a not-so-small smattering of all the random things that I stumbled on while doing my civic duty to find the end of the Internet.
1) The physics of riding an 80ft wave: Like the author, I have zero desire to ever be anywhere near an 80ft wave (no matter my vessel). However, the physics of it are all interesting. (via Lauren G.)
2) A brief mention on Global Triathlon Network: Cool to see them give me a quick mention in relation to some aero stories. (Thanks to Maxis for the heads up)
3) Adidas is partnering with Twitter to stream high school American football games: That's kinda cool. Obviously pretty limited in scope, but still super cool (if you grew up with Friday night football games being a big thing in high school).
4) Google may implement 'AI' based coach: Interesting, but let's ensure we don't get too carried away with the term AI and whether this is real AI, or just simply a slew of if/then statements. (via Gerald Z.)
5) Attachment to make your bike an e-bike in seconds: This was a Kickstarter project last fall that a reader just brought to my attention. Interesting stuff, though, the company still hasn't shipped yet. So might still be a ways away. (via Aashiek)
6) Arion Running Efficiency and Power Meter Insoles Lets You Invest In Them: Unlike a Kickstarter, you don't get a product – but instead shares in the company. I've got them on my radar to touch base again with. I had a pair from last year, but it was early beta and I'm looking forward to seeing what the final units look like/hold up.
7) Why Ethiopia's running success is about more than poverty and altitude: Interesting article for sure, though, seems a bit odd to not mention doping anywhere in here, given the country has virtually no anti-doping program and their top national coach was recently caught in such a scheme. Obviously, many countries dope of course. But I feel like anytime you're talking about pro athletes performing unusually well (no matter the sport), the topic should be at least mentioned.

Sports Technology Software/Firmware Updates This Week:
Each week I quickly highlight some of the new firmware, app, software and website service updates that I see go out. If you're a sports technology company and release an update – shoot me a quick note (just one-liners are perfect, or Tweet it at me is even better) and I'll make mention of it here. If I don't know about it, I won't be able to post about it. Sound good?  Oh – and if you want to get a head start on things, this page is a great resource for watching Garmin and a few other firmware updates.
Garmin Edge 1030 BETA firmware update: Bug fixes.
Garmin Fenix 5 Series Firmware Update: Added abnormal heart rate alerts, Android canned text replies, and a file of bug fixes.
Garmin Fenix 5 Plus Series Firmware Update: Same as above, but for the Plus series.
Garmin Forerunner 645/645 Firmware Update: Added manual altimeter calibration, Android text replies, and a bunch of fixes.
Garmin Forerunner 935 Firmware Update: Mostly bug fixes.
Wahoo ELEMNT/BOLT Firmware Update: Minor bug fixes.
—
Thanks for reading!