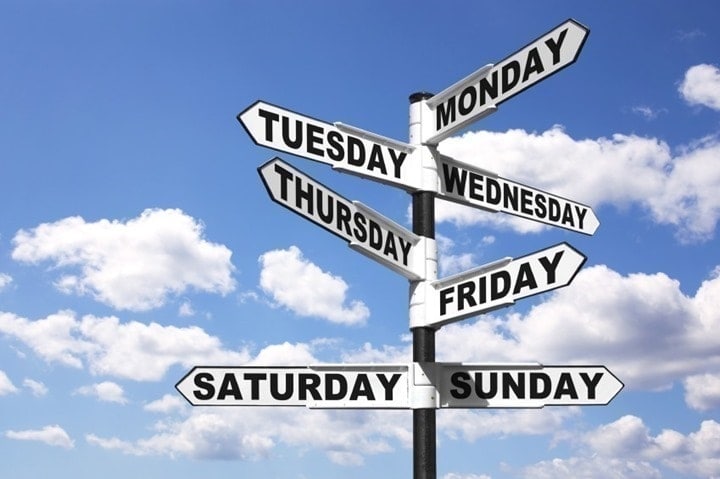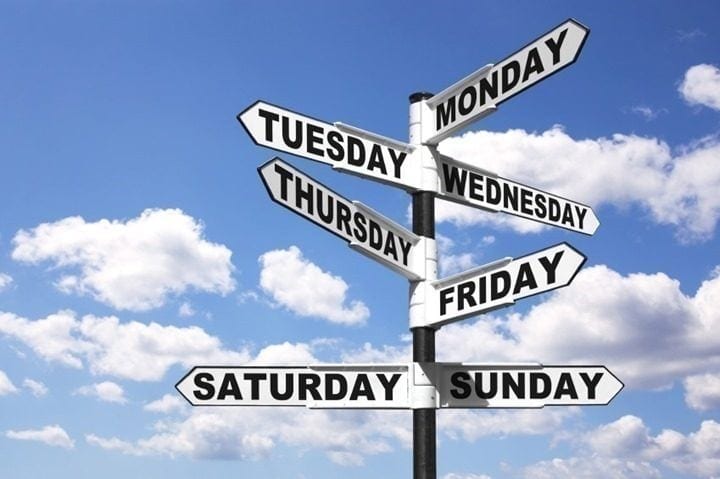 The Week in Review is a collection of both all the goodness I've written during the past week around the internet, as well as a small pile of links I found interesting – generally endurance sports related. I've often wondered what to do with all of the coolness that people write, and while I share a lot of it on Twitter and Facebook, this is a better forum for sending it on to y'all. Most times these different streams don't overlap, so be on the lookout at all these places for good stuff!
So with that, let's get into the action!
DCRAINMAKER.com Posts in the Past Week:
Here's all the goodness that ended up on the main page of DCRainmaker.com this past week:
Monday: Week in Review–August 6th, 2018
Tuesday: 5 Random Things I Did This Weekend
Thursday: Magene Gravat2 Smart Trainer In-Depth Review
Friday: VirtuPro's Indoor Smart Bike: The Bike Zwift is investing in–First Look
YouTube Videos I Made This Week:
Here's what hit the tubes over on the You of Tube, definitely don't forget to subscribe there to get notified of videos the second they hit!
Stuff that I found interesting around the interwebs:
Here's a not-so-small smattering of all the random things that I stumbled on while doing my civic duty to find the end of the Internet.
1) Pentagon restricts GPS devices and apps: This is no surprise, and really more of a formalization of what's already in numerous scattered policies anyways. Essentially it allows base commanders to decide whether or not to allow GPS-based watches and apps on a base.  In more remote regions, this makes more sense. Whereas at major US bases in the US, less so.  Of course, I'd expect you'll see implementations all over the map here in real life – as that's typically the variance you get between different CO's on different bases.
2) TrainingPeaks announces subjective feedback: This allows people to use smiley faces in their training logs. Well, it's a bit more than that, but that's roughly it. Other platforms have done this for a while, and Suunto even allows you to pick a smiley face as the very first thing you do after ending a workout (before the summary screen).
3) Cyclist completes first successful 'Everesting' of Mt. Everest itself: Holy balls that's a lot of non-stop riding, especially in an incredibly difficult place to cycle.
4) Samsung announces Galaxy Watch: This is a successor of the Gear lineup from the past, and follows mostly on-time with Samsung's roughly once-yearly announcement of new connected watches. This adds in cellular connectivity and brings back Spotify (not all Samsung watches had it).  It also gains some additional sport/fitness modes too. I'm undecided if I'll review one or not.  It starts shipping Aug 24th.
5) Dutch teens cycle an average of 2,000km per year: Having lived now in Amsterdam a few months – this is definitely no surprise (actually, kinda surprised it's not slightly higher).
6) The Volunteer Who Keeps NYC Citi Bike Running: Cool behind the scenes story on one volunteer that puts in pretty incredible hours to help the system keep cookin'.
(Apparently I didn't surf the internet enough this week. I promise to do better next week!)
Sports Technology Software/Firmware Updates This Week:
Each week I quickly highlight some of the new firmware, app, software and website service updates that I see go out. If you're a sports technology company and release an update – shoot me a quick note (just one-liners are perfect, or Tweet it at me is even better) and I'll make mention of it here. If I don't know about it, I won't be able to post about it. Sound good?  Oh – and if you want to get a head start on things, this page is a great resource for watching Garmin and a few other firmware updates.
Garmin Edge 820 BETA Firmware update: A pile of new features including Physio TrueUp, crapton of bug fixes.
Garmin Edge 520 Plus BETA firmware update: Same as Edge 820 (mostly).
Garmin Edge 1030 BETA firmware update: A pile of new features, included extended display. Also, a crapton of bug fixes.
Garmin Fenix 5 Series BETA firmware update: Minor swim bug fix.
Garmin Fenix 5 Plus Series BETA firmware update: Minor improvements for CIQ and music providers.
Garmin Forerunner 735XT BETA firmware update: Minor swim bug fix.
Garmin Forerunner 935 BETA firmware update: Minor swim bug fix.
Garmin Vivomove HR firmware update: Minor bug fix.
Lezyne 2017 & 2018 Devices Firmware Update: A bunch of fixes, along with some slight improvements.u
—
Thanks for reading!