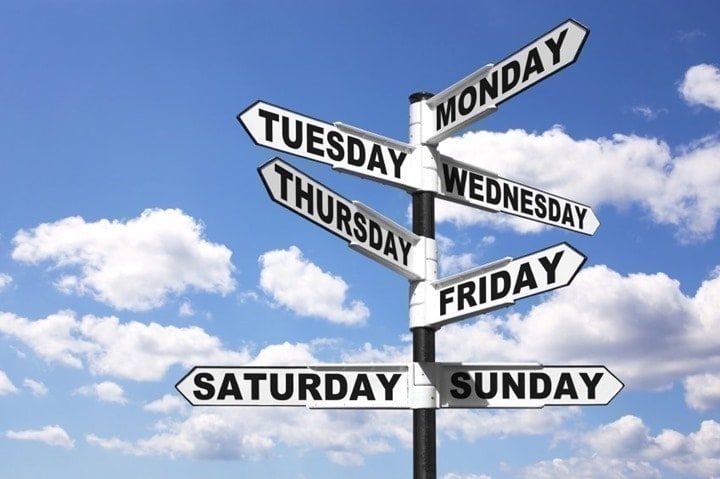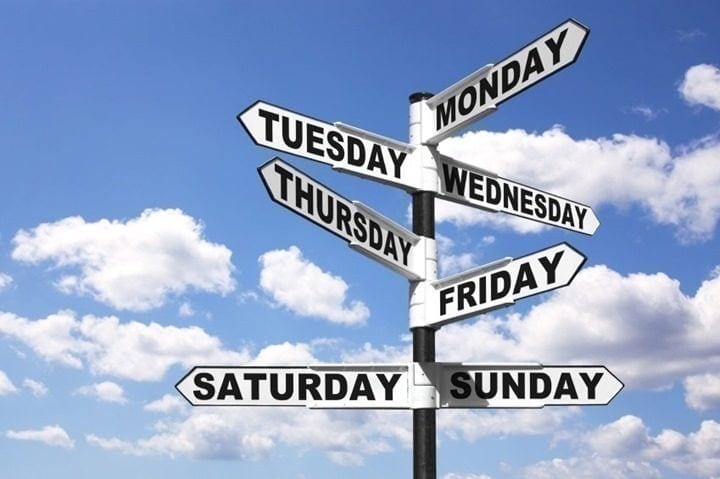 The Week in Review is a collection of both all the goodness I've written during the past week around the internet, as well as a small pile of links I found interesting – generally endurance sports related. I've often wondered what to do with all of the coolness that people write, and while I share a lot of it on Twitter and Facebook, this is a better forum for sending it on to y'all. Most times these different streams don't overlap, so be on the lookout at all these places for good stuff!
So with that, let's get into the action!
DCRAINMAKER.com Posts in the Past Week:
Here's all the goodness that ended up on the main page of DCRainmaker.com this past week:
Monday: Week in Review: June 4th, 2018
Monday: SIGMA ROX 12.0 Sport Cycling GPS In-Depth Review
Tuesday: 5 Random Things I Did This Weekend
Tuesday: Hands-on: The New Suunto 9 Multisport GPS Watch
Sports Tech Deals:
Here's what's currently still chugging along on sale:
Product

Sale Price

Amazon

Other site

Sale Notes

Apple AirPods with Wireless Charging Case - $50 Off!
$149
Amazon
⚡ I use AirPods primarily when I'm travelling just to listen in airports, planes, etc... I don't tend to use these for workouts due to them falling out. Personally, I just use the basic model.
Apple Airpods (2nd Gen) - $30 off
$159
$119
Amazon
I use AirPods primarily when I'm travelling just to listen in airports, planes, etc... I don't tend to use these for workouts due to them falling out.
Apple Airpods Pro - $30 off!
$249
$219
Amazon
Garmin Edge 130 Plus - 25% off!
$199
$149
Amazon
REI
This is the first time we've seen the Edge 130 Plus on sale. The 'Plus' variant is notable compared to the regular unit for having ClimbPro on it, plus a handful of other tweaks. $149 is a good deal for it.
Garmin Edge 130 Plus Bundle - 20% off!
$199
Amazon
Competitive Cyclist
This is the first time we've seen the Edge 130 Plus on sale. The 'Plus' variant is notable compared to the regular unit for having ClimbPro on it, plus a handful of other tweaks. This bundle includes a heart rate chest strap as well.
Garmin Forerunner 45/45S - $40 off
$199
$160
Amazon
If you're looking for a runners focused watch, this is a pretty good deal, about 20% off. The FR45 basically packs all the features of the previous generation FR235...just now in the FR45 series.
Garmin Forerunner 935
$499
$269
Amazon
⚡ Sure, it's not the latest edition, but the FR935 is the staple of many triathletes and runners, and it still an incredibly solid watch. We saw this a bit lower last summer on Amazon Prime Day ($239) - but beyond that, this is pretty darn low. Also, I say $100-$200 off, because the 'base' price fluctuates a bit these days. Sometimes retail is $399 sometimes $499.
Garmin Instinct - $100 off
$299
$189
Amazon
Sure, the new Solar variants came out last summer with a few new features, but at their core the Instincts are mostly the same. $189 is still a strong price for this watch.
Garmin RVR315 Varia Radar - Save 20%
$120
Amazon
Competitive Cyclist
I believe this is the first sale of the Garmin Varia RVR315 cycling radar. This unit doesn't have a taillight, so it's a bit smaller as a result. Same radar tech though, and compatible with Garmin/Stages/Hammerhead/Wahoo bike computers.
Garmin Vivoactive 4/4S - $100 off
$299
$249
Amazon
This is Garmin's current offering to compete with the Apple Watch series (alongside the Garmin Venu), and this is a good price, though, it does go lower from time to time (not since Black Friday 2020).
GoPro Hero 9 Black - $50 off
$399
Amazon
REI
⚡ This is the camera I use for all my daily shooting during sports. Actually, I've bought a few of them. Note that if you're a GoPro Plus Subscriber, then it's a bit cheaper at $349 from GoPro directly, but otherwise, it's $449.
GoPro Max - $50 off
$499
$449
Amazon
REI
Enjoy, and thanks for helping support the site, even if it's just buying toilet paper using the Amazon link on the sidebar.
YouTube Videos I Made This Week:
Here's what hit the tubes over on the You of Tube, definitely don't forget to subscribe there to get notified of videos the second they hit!
Stuff that I found interesting around the interwebs:
Here's a not-so-small smattering of all the random things that I stumbled on while doing my civic duty to find the end of the Internet.
1) Yup, the most awesome thing you'll see this weekend: No explanation needed.
2) A complete listing of 50 new Apple Watch features: It is pretty impressive, no doubt about it. The rolling last-mile pace averaging is also particularly interesting, though, I'd prefer to see a variable time parameter instead (just like power meter smoothing), to perhaps show the pace average for the last 30-seconds or 60-seconds.  Timex had this way back in the day, but mind-bogglingly nobody else has ever implemented it.
3) Hot Wheels makes a GoPro car mount: Pretty sweet, and it only costs $1! Oddly though, it's for the Hero Session lineup (cube camera), which has since been discontinued. (via Graham)
4) Apple Watch blood pressure monitor patent: I'd say this falls in line with the numerous small advancements by historically non-medical companies towards offering medical certified wearables. Fitbit has done this, and expect others soon as well.
5) Class action lawsuit claims all Apple Watches are defective: Seems like a bit of a stretch. Also, apparently this was the week of Apple Watch news (not surprising given Apple's annual WWDC developer conference).
6) Uber may look to acquire Citi Bike: Will be interesting to see what comes of this. Partially for Citi Bike, but also for other ride share programs nationwide (and beyond).
7) Some good thoughts on brand ambassadorship: Worth a thought, especially if you're looking to try and cultivate such a relationship (from either side of the transaction).
Sports Technology Software/Firmware Updates This Week:
Each week I quickly highlight some of the new firmware, app, software and website service updates that I see go out. If you're a sports technology company and release an update – shoot me a quick note (just one-liners are perfect, or Tweet it at me is even better) and I'll make mention of it here. If I don't know about it, I won't be able to post about it. Sound good?  Oh – and if you want to get a head start on things, this page is a great resource for watching Garmin firmware updates.
All the Garmin's! Seriously, hit the link above. Almost every recent Garmin device got a firmware update. Many are related to Physio True-Up, but some are actual new beta features like the Extended Display option (Edge 520 Plus).
Wahoo BOLT/ELEMNT Firmware Update: This fixes Assioma issues, as well as a few other things.
—
Thanks for reading!