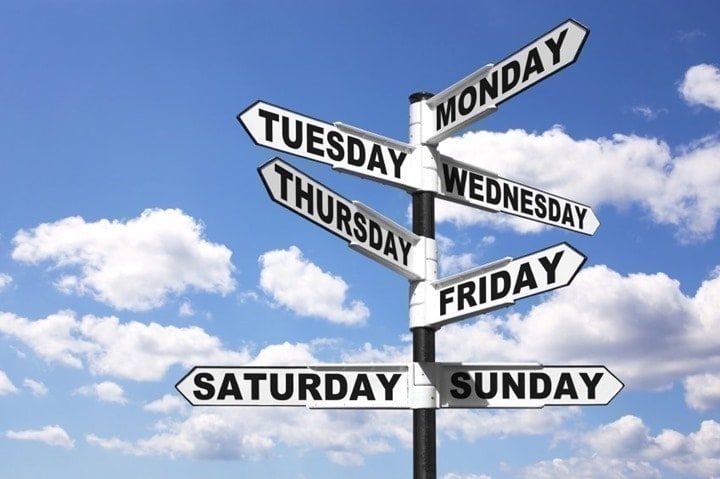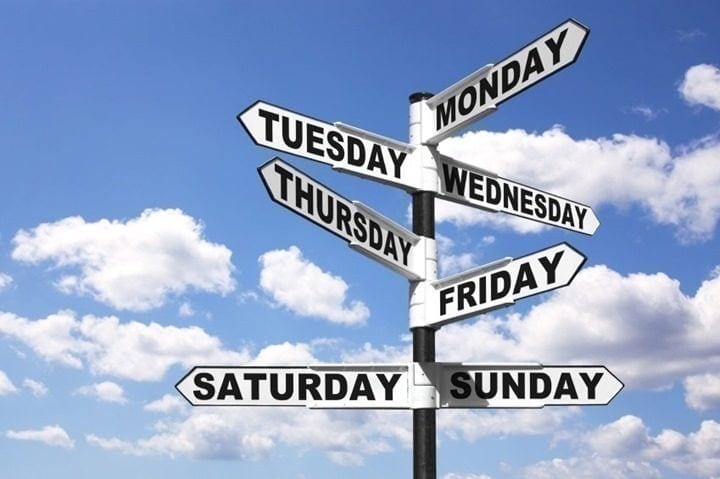 The Week in Review is a collection of both all the goodness I've written during the past week around the internet, as well as a small pile of links I found interesting – generally endurance sports related. I've often wondered what to do with all of the coolness that people write, and while I share a lot of it on Twitter and Facebook, this is a better forum for sending it on to y'all. Most times these different streams don't overlap, so be on the lookout at all these places for good stuff!
So with that, let's get into the action!
DCRAINMAKER.com Posts in the Past Week:
Here's all the goodness that ended up on the main page of DCRainmaker.com this past week:
Monday: Week in Review: June 4th, 2018
Monday: SIGMA ROX 12.0 Sport Cycling GPS In-Depth Review
Tuesday: 5 Random Things I Did This Weekend
Tuesday: Hands-on: The New Suunto 9 Multisport GPS Watch
Sports Tech Deals:
Here's what's currently still chugging along on sale:
Current Deals
Product

Sale Price

Amazon

Clever Training

Other site

Sale Notes

Copyright DC Rainmaker - Updated December 3rd, 2019 @ 9:10 am
4iiii Fliiiight Smart Trainer with Viiiiva dual ANT+/BLE HR strap bundle - Normally $599
$499
Clever Training
⚡ This is a solid deal. Normally the trainer (which doesn't even start shipping till next week) is $599, now it's $499 and includes the Viiiiva dual ANT+/BLE HR strap (which probably doesn't get as much street cred as it should for all the features it has). Note I've included both 4iiii Fliiight sale deals (the 20% deal you see next to this). This deal here ends Nov 27th.
Amazon Echo Dot - 56% off!
$22
Amazon
We've got a couple of these, both at home, and the office, and mostly just use it to play music for the kids. I don't have a specific need to pickup another one this year - but at
Apple Watch Series 3 (38mm)
$169
Amazon
N/A
⚡ This unit recently got reduced to $199, and now it's down to $169. Walmart is also offering it for $129 on Black Friday weekend.
Apple Watch Series 4 - $100 off!
$299
Amazon
N/A
⚡ This is a pretty darn strong deal. While the Series 4 doesn't have the always-on display of the Series 5, it has everything else, including a heck of a lot better battery performance/life.
Apple Watch Series 5 - $20 off
$379
Amazon
N/A
It's a note a huge deal, but I also don't think we're going to see any huge deals this season on the new Series 5.
BOB Revolution Pro Jogging Stroller - 20% off
$399
Amazon
There's just no competition in our minds on the best running stroller - it's what we use. In fact, we actually have two of them - one at home in Europe, and one with family in Canada that we picked up used. Go Bob Go!
Bose QuietComfort 25 Acoustic Noise Cancelling Headphones - $70 off!
$129
Amazon
These are my jam - and The Girl's too. I know, they're not the newest. Nor are they wireless. But that's why I love them. They just work, all the time.
Fitbit ACE 2 - $10 Off
$59
Amazon
Clever Training
Fitbit Inspire - $10 Off
$59
Amazon
Clever Training
Fitbit Inspire HR - $20 Off
$79
Amazon
Clever Training
Fitbit Versa - $50 Off
119
Amazon
N/A
Garmin Cadence Sensor Gen2 (Dual ANT+/Bluetooth) - $5 off
$35
Amazon
N/A
Note: This is a random Amazon deal that will probably disappear. But, it's a great sensor for Zwift usage as it's not just dual ANT+/BLE, but dual-BLE atop that (so it can do two concurrent Bluetooth connections and unlimited ANT+ connections).
Garmin Descent MK1 - $200 Off
$799
Amazon
Clever Training
Garmin Edge 530 Cycling GPS - 11% off!
$265
Amazon
N/A
⚡ ⚡ This is the first sale we've seen on this unit, which only came out this past spring. It's also an Amazon-specific sale and is highly unlikely to last long. This is one of the main units I use for my day to day riding and testing.
Garmin Fenix 5 Plus (5/5S/5X) - $150 Off
$449
Amazon
Clever Training
⚡This is a strong deal on the Fenix 5 Plus series. This is for all models/variants. Obviously, the Fenix 6 came out two months ago, so don't expect major new feature updates on the Fenix 5 Plus - but still, it's a strong option.
Garmin Fenix 5 Series - 50% off
$299 and up
Amazon
Clever Training
⚡ Down to $299 is a substantial deal for the Fenix 5S & 5X (non-Plus), so don't expect much in the way of major firmware updates. But still, at that price it's solid. Heck, the 5S for $299 is actually the exact rose gold version that The Girl has (and still wears to this day).
Garmin Forerunner 35 - $60 Off
$99
Amazon
Clever Training
Garmin Forerunner 735XT GPS Multisport Watch - Normally $349
$219-$236
Amazon
N/A
⚡ This is a fantastic deal right now. The price on Amazon is fluctuating a bit, but either way - by far the lowest we've seen. Awesome if you're looking to get into triathlon or just want a really capable running/cycling/swimming watch.
Garmin HRM-RUN (with Running Dynamics) - $20 off
$79
Amazon
N/A
N/A
This is the odd (and unheard of) Amazon sale. This strap includes Running Dynamics, but is ANT+ only. Honestly, unless you really want Running Dynamics, I'd recommend getting the HRM-DUAL instead (it's dual ANT+/BLE).
Garmin HRM-TRI/HRM-SWIM Bundle (30% off!)
$139
Amazon
N/A
Another rare Amazon sale on the HRM-TRI & HRM-SWIM straps. Also individually for 30% off too at same link.
Garmin Instinct - $100 Off
$199
Amazon
Clever Training
Garmin Instinct Tactical- $100 Off
$249
Amazon
Clever Training
Garmin RD Pod (Running Dynamics) - 17% off
$57
Amazon
N/A
Allows you to get not just Running Dynamics metrics, but also running power, on Garmin devices.
Garmin Speed Sensor Gen2 (Dual ANT+/Bluetooth) - $5 off
$35
Amazon
N/A
⚡ This isn't a huge deal per se, but it is my favorite speed sensor for a commuter bike as it just quietly tracks all your mileage in the background and syncs it to your phone. Also, this falls in the bucket of 'random Amazon deals that will probably disappear'.
Garmin Tactix Charlie- $150 Off
$599
Amazon
Clever Training
Garmin Vivoactive 3 - Normally $249
$126-$144
Amazon
Clever Training
⚡⚡⚡ This was as low as $99 over Black Friday weekend, which is absolutely crazy. However, even at sub-$150 it's still an incredible deal.
Garmin Vivoactive 3 Music - 30% off
$199
Amazon
Clever Training
⚡⚡ Very solid deal, and remember, this includes Spotify support too!
Garmin Vivoactive 4 First Avenger Smartwatch- $50 Off
$349
Amazon
Clever Training
Garmin Vivoactive 4 Legacy Saga Darth Vader - $50 Off
$349
Amazon
Clever Training
Garmin Vivofit Jr. 2 - $20 Off
$49
Amazon
Clever Training
Sale includes all Jr 2 Disney and non-Disney variants
Garmin Vivomove HR - $50 Off
$149
Amazon
Clever Training
Garmin Vivosmart 4 - $30 Off
$98
Amazon
Clever Training
** Amazon currently $98 ; Clever Training $109
GoPro Hero 7 Black with 32GB- $30 Off
$299
Amazon
Clever Training
Google Nest Mesh WiFi Router - 12% off
$149
Amazon
These are the WiFi mesh access points I use both at home and the DCR Cave. Love them - I don't need to dork with them, they just work.
Nest Cam Indoors - 20% off
$159
Amazon
We have more Nest cam's than I can count. No really, we have half a dozen at the DCR Cave alone, plus more at home. We love them. I'll be picking up another with this sale, mostly to replace some much older Dropcam's (Nest before Nest was renamed). Nest Cam's really only go on sale about once per year. Update: I bought three more of them this year.
Nest Cam Outdoors - 23% off
$228
Amazon
We use one of these and so far after I think just about two years, it's working great for us.
Panasonic LUMIX GH5 4K Digital Camera
$700 off
Amazon
I've often rented this camera (or stole friends) over the last year or so, but I finally bit the bullet on a variant of this sale last week. These are now my main shooting cameras for video (they make great stills too, but I mainly got this for video). $700 off is an awesome deal. In my case I got the kit. And in case it's even more of an endorsement, both GPLAMA & DesFit also use this camera too!
Polar OH1 Plus Optical Sensor - 14% off
$68
Amazon
N/A
⚡ This is one of my favorites, and I use it constantly for HR accuracy testing comparisons. Note that the CT VIP deal is a better deal, but since you can only redeem that for one product - this is handy if you still want a nice little deal. Deal varies based on which color you get.
Polar Vantage M GPS Multisport Watch - Normally $279
$167
Amazon
Clever Training
⚡⚡⚡ Woah - this is probably the deal of the year for wearable tech. This is a great little watch that includes full multisport mode (for triathletes), as well as things like full power meter support and more. Very very solid deal.
Polar Vantage V GPS Multisport Watch - 30% off
$349
Amazon
Clever Training
⚡ This is a reasonably good deal for the Vantage V, which has seen a number of updates over the last year (and more slated in December).
Power2Max NG Power Meter Sale - Free chainrings
N/A
N/A
Power2Max Site
Power2Max is running a sale on their site where if you buy one of their power meter units you'll get either free chainrings (which you'll need), or 25% off electronics they carry (such as the Wahoo GPS units or Cycliq units).
SanDisk SD & MicroSD Cards - 50% off
50% off
Amazon
Look, I have a storage problem. As in, I constantly buy SD & MicroSD cards. Mostly because I'm constantly sticking new MicroSD cards in new cameras/drones/etc to test. So when I see deals like this for 50% off - I jump. Generally speaking I use 128GB cards for action cameras, and a blend as 128GB & 256GB cards for my main DSLR/etc cameras. I almost exclusively use SanDisk cards, though you'll find a few other brands from time to time.
Tacx NEO Bike Smart - $700 off (brand new but scratched units)
$2,499
N/A
Clever Training
N/A
⚡⚡⚡ If you're in the market for one of these indoor bikes, this is a steal of a deal. Normally $3,199 - Garmin/Tacx are marking $700 off after a batch of them got sent (brand new) across the pond with some "cosmetic" scratches. You can see the pictures in the sale link, and honestly, I'd take that $700 for a couple of very minor scratches. Plus, they ship within a few days.
Wahoo KICKR + CLIMB Bundle - $200 off!
$1,599
N/A
Clever Training
This is a simple bundle of the Wahoo KICKR 2018 + the KICKR CLIMB, for $1,599.
Enjoy, and thanks for helping support the site, even if it's just buying toilet paper using the Amazon link on the sidebar.
YouTube Videos I Made This Week:
Here's what hit the tubes over on the You of Tube, definitely don't forget to subscribe there to get notified of videos the second they hit!
Stuff that I found interesting around the interwebs:
Here's a not-so-small smattering of all the random things that I stumbled on while doing my civic duty to find the end of the Internet.
1) Yup, the most awesome thing you'll see this weekend: No explanation needed.
2) A complete listing of 50 new Apple Watch features: It is pretty impressive, no doubt about it. The rolling last-mile pace averaging is also particularly interesting, though, I'd prefer to see a variable time parameter instead (just like power meter smoothing), to perhaps show the pace average for the last 30-seconds or 60-seconds.  Timex had this way back in the day, but mind-bogglingly nobody else has ever implemented it.
3) Hot Wheels makes a GoPro car mount: Pretty sweet, and it only costs $1! Oddly though, it's for the Hero Session lineup (cube camera), which has since been discontinued. (via Graham)
4) Apple Watch blood pressure monitor patent: I'd say this falls in line with the numerous small advancements by historically non-medical companies towards offering medical certified wearables. Fitbit has done this, and expect others soon as well.
5) Class action lawsuit claims all Apple Watches are defective: Seems like a bit of a stretch. Also, apparently this was the week of Apple Watch news (not surprising given Apple's annual WWDC developer conference).
6) Uber may look to acquire Citi Bike: Will be interesting to see what comes of this. Partially for Citi Bike, but also for other ride share programs nationwide (and beyond).
7) Some good thoughts on brand ambassadorship: Worth a thought, especially if you're looking to try and cultivate such a relationship (from either side of the transaction).
Sports Technology Software/Firmware Updates This Week:
Each week I quickly highlight some of the new firmware, app, software and website service updates that I see go out. If you're a sports technology company and release an update – shoot me a quick note (just one-liners are perfect, or Tweet it at me is even better) and I'll make mention of it here. If I don't know about it, I won't be able to post about it. Sound good?  Oh – and if you want to get a head start on things, this page is a great resource for watching Garmin firmware updates.
All the Garmin's! Seriously, hit the link above. Almost every recent Garmin device got a firmware update. Many are related to Physio True-Up, but some are actual new beta features like the Extended Display option (Edge 520 Plus).
Wahoo BOLT/ELEMNT Firmware Update: This fixes Assioma issues, as well as a few other things.
—
Thanks for reading!