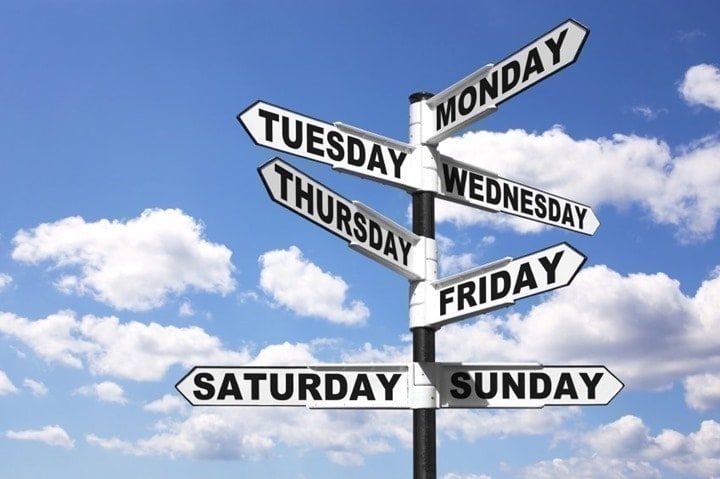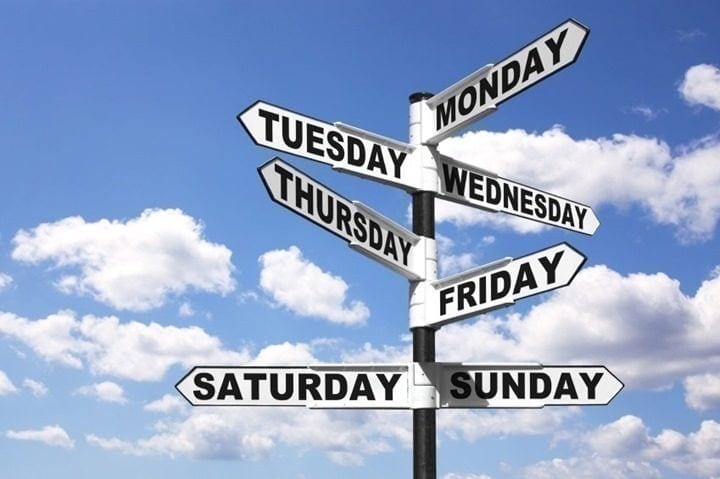 The Week in Review is a collection of both all the goodness I've written during the past week around the internet, as well as a small pile of links I found interesting – generally endurance sports related. I've often wondered what to do with all of the coolness that people write, and while I share a lot of it on Twitter and Facebook, this is a better forum for sending it on to y'all. Most times these different streams don't overlap, so be on the lookout at all these places for good stuff!
So with that, let's get into the action!
DCRAINMAKER.com Posts in the Past Week:
Here's all the goodness that ended up on the main page of DCRainmaker.com this past week:
Sunday: Week in Review – May 27th, 2018
Tuesday: Hands-on: SRM's new EXAKT Power Meter Pedals
Wednesday: Hands-on: STAC Zero Halcyon Smart (Totally Silent) Trainer
Thursday: How it works: Zwift's New Training Plan Platform
Sports Tech Deals:
Here's what's currently still chugging along on sale:
| | Product | Sale Price | Amazon | Clever Training | Sale Notes |
| --- | --- | --- | --- | --- | --- |
| | Apple Watch Series 5 - $100+ off | $299 | Amazon | N/A | I believe this is the best deal we've seen to date on the Apple Watch Series 5, at $100 off. I wouldn't expect a new Apple Watch anytime soon (typical release timeframe is fall, but who knows this year). This is for both the 40mm and 44mm versions. |
| | Garmin Foreruuner 35 - $50 off | $99 | Amazon | N/A | If you're looking for a solid budget GPS running watch, it's hard to go wrong here. Sure, it's a few years old now, but it'll track your race just fine and upload to Garmin Connect and all the other Strava-like sites as well. |
| | Garmin Vivoactive 3 | $129 | Amazon | Clever Training | ⚡ Obviously this is the previous edition, but dang, it's still a good price for a great little GPS watch. This has mostly been on sale at this price range for a while now, however, I've included it in the list merely because if you're looking for a deal then this is probably one of the best deals out there. |
| | GoPro Hero 8 Black - $100 off! | $299 | Amazon | Clever Training | ⚡ This is a great deal - and the lowest we've ever seen the GoPro Hero 8 down to. Of course, I don't expect a new version anytime soon (GoPro always release late Sept/early Oct). But, the Hero 8 is my go-to cam these days. |
Enjoy, and thanks for helping support the site, even if it's just buying toilet paper using the Amazon link on the sidebar.
YouTube Videos I Made This Week:
Here's what hit the tubes over on the You of Tube, definitely don't forget to subscribe there to get notified of videos the second they hit!
Did you know there's a DCR Newsletter?
It's time for this year's casual reminder of the DCR Newsletter.  And even better…The Girl actually writes it.  You can read through the archives here if you'd like.  And you can sign-up here.  And best of all?  She's been on a roll – some 5 weeks straight now.  Having that happen is like…well…let's be honest, it's totally unprecedented for us.  Woot to #6 or so coming up Tuesday!
Stuff that I found interesting around the interwebs:
Here's a not-so-small smattering of all the random things that I stumbled on while doing my civic duty to find the end of the Internet.
1) Withings brand officially to return: After news of the sale of Withings from Nokia back to…erm…it's original founder, there was question on what the future might hold.  Withings essentially says that they'll be returning to their old self in name, but outline a vision that's focused a bit more on higher-end devices that seem to have an almost medical slant to them. Depending on how Withings plays their cards here, they could actually hit the timing of this just perfect with other major wearable companies all racing to get their foot more in the medical camp than not.
2) The Future of Triathlon Tech Interview with Me: Tri247 out of the UK interviewed me last week on the future of sports tech within triathlon, swing on over to see what I'm thinking (including who I think the biggest blocker is to the sports tech scene!)
3) Fake frames aren't made in the same factory as the real ones: A good piece digging into the oft-claimed statement that a given fake frame (such as a fake Pinarello) is made in the exact same factory in Asia as the real one. (via Titanium Geek)
4) Skydio adds car following mode: This is the crazy cool drone I tested this past winter that has 13 cameras on it to follow you autonomously.  The latest update focuses on cars (off-road), but is still kinda cool to check out for sports geeks.
5) How cycling could use critical power data to flush out dopers: In the wake of the results at the Giro last week, there's renewed talk on how to use power data to find cheaters (be it drug or bike motors).  As noted in the piece, one challenge will remain accuracy. Not so much due to baseline accuracy issues seen in power meters pros use, but more due to lack of attention to calibration/zero offsets. (via Race Radio)
6) GCN Tech uses the DCR Analyzer: Cool to see GCN leveraging the DCR Analyzer for their videos.  And in case you were wondering, yup, they actually paid for it.  Oh, and their 5-bike computer Wahoo BOLT setup is almost a work of art.
(I didn't surf the internet enough this week, only six items to share.  Sorry! Next week I promise to spend less time hiking in the Alps and riding around Tuscany. #SorryNotSorry)
Sports Technology Software/Firmware Updates This Week:
Each week I quickly highlight some of the new firmware, app, software and website service updates that I see go out. If you're a sports technology company and release an update – shoot me a quick note (just one-liners are perfect, or Tweet it at me is even better) and I'll make mention of it here. If I don't know about it, I won't be able to post about it. Sound good?  Oh – and if you want to get a head start on things, this page is a great resource for watching Garmin firmware updates.
Garmin Edge 1030 BETA firmware update: Added Physio TrueUp support, improved BLE stability, fixed a few things.
Garmin Vector 3 Firmware Update: Aims to reduce/eliminate the usual Vector 3 dropout issues (especially when used in conjunction with new battery caps/pods)
Garmin Vivomove HR/Vivosport/Vivosmart 3: Added option to customize intensity minutes by HR zone, fixed Move IQ setting.
Hammerhead Karoo: Added elevation profile to ride history, fixes issues with some ANT+ power meters, and a pile of other fixes.
Polar A370 Firmware Update: Minor bug fixes (unspecified)
—
With that – thanks for reading and have a good rest of the weekend!