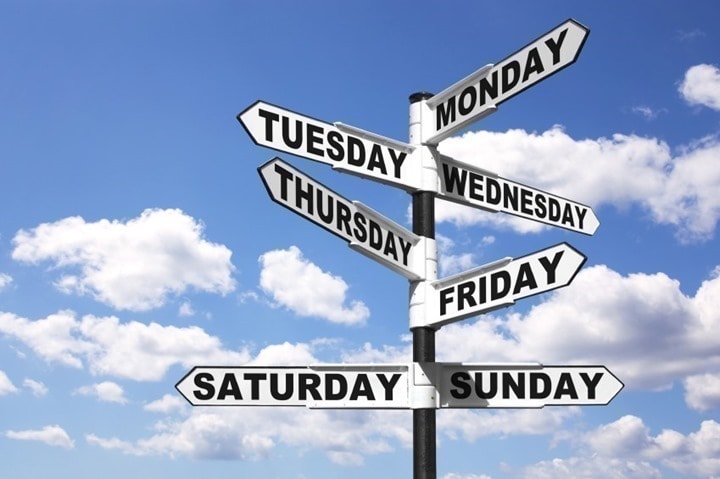 The Week in Review is a collection of both all the goodness I've written during the past week around the internet, as well as a small pile of links I found interesting – generally endurance sports related. I've often wondered what to do with all of the coolness that people write, and while I share a lot of it on Twitter and Facebook, this is a better forum for sending it on to y'all. Most times these different streams don't overlap, so be on the lookout at all these places for good stuff!
So with that, let's get into the action!
DCRAINMAKER.com Posts in the Past Week:
Here's all the goodness that ended up on the main page of DCRainmaker.com this past week:
Sunday: Week in Review–Jan 27th, 2018
Monday:  5 Random Things I Did This Weekend
Tuesday: Early Look: AeroLab Tech's Aerodynamic Sensors
Wednesday: Quick Tip: Quickly creating routes on your phone for your Garmin & Wahoo devices
Friday: The Because It's Friday $500 Gadget Giveaway Winner!
Sports Tech Deals of Note:
This week kicks off a handful of deals, largely in the realm of activity trackers, though both the Fitbit Ionic, Vivosport, Vivoactive 3, and Suunto Spartan GPS units are in there.
Product

Sale Price

Amazon

Sale Notes

Garmin HRM-DUAL (ANT+/Bluetooth Smart Strap) - 35% off!
$69
$45
Amazon
This is Garmin's ideal strap if you just want an affordable dual ANT+/Bluetooth Smart option, especially when it's on sale like this - it really becomes the best deal out there right now for a multi-connection strap.
YouTube Videos I Made This Week:
Here's what hit the tubes over on the You of Tube, definitely don't forget to subscribe there to get notified of videos the second they hit!
Stuff that I found interesting around the interwebs:
Here's a not-so-small smattering of all the random things that I stumbled on while doing my civic duty to find the end of the Internet.
1) GoPro Plus Subscription Now Actually Valuable: This is actually really darn cool.  No, not the increased storage piece (though I do use that occasionally), but rather the new bonus feature now is that you can kill your camera – you get a no questions asked fix/replacement. Up to twice a year, in which case you're doing something wrong.  That's fantastic value for $5 a month, which also includes the 10% off accessories and the cloud storage piece.
2) Uber gets into the bike sharing business: Personally, if Uber has a bike sharing business, I think the empty bike should magically pedal to me like a driverless Tesla. Then I'll be impressed.
3) Listing of nominees for Connect IQ Developer Awards: For the second year in a row the Connect IQ summit will take place at Garmin's HQ.  I spoke last year as the keynote speaker, and while I only was in town for the first day of it, I was pretty impressed with the direction of where Garmin could take this event.  I'm looking forward to returning this year – both to stay for the entire event this time, but also to keynote it as well.  In many ways it has the potential of something like a Microsoft Build or Apple WWDC type event, obviously, just on a much smaller scale.
4) What is running power anyway? Turns out I'm quoted in the opening paragraph. Nifty.
5) Intel plans smart glasses (again): Holy balls. Any bets on the date they shutter this attempt? I know Intel, I get it, you really want to be a consumer company.  Really badly. Like, teenage heartthrob badly. Except, it just never ends well. The irony being they just finished laying off the entire wearables division last summer (including the market leading heads up display company….sigh).
6) This tiny light fits your Garmin mount, and then a Garmin mounts it too: Unfortunately, at 30 lumens I fart brighter flames than that.  Not super useful, but on the right track.
7) Warren Millers Dies At Age 93: For those skiers in the crowd, I'd be remiss for not mentioning the famed ski movie maker Warren Miller.  I grew up waiting each season in the fall to go to the theatre with my Dad. This article is a pretty good overview of him and his impact. (via my Dad)
8) The pros and cons of cycling team camps: Good little snippet from the team manager behind Slipstream sports
9) A new Fenix 5 competitor? That's what this new GPS watch on Indiegogo is aiming for. Note that while this looks good at a 50,000ft level, I'd urge caution.  Almost all crowd-funded watches we've seen in the last forever years have been big disappointments upon delivery.  The main warning sign here is that no media outlets (none) have hands-on time with a real (or even fake) unit. And the 50-day standpoint claim would represent a massive leap in technology not seen by any player in the industry.  I look forward to trying it out though down the road, but I'd urge extreme caution until some media outlet somewhere can provide a bit more color on where they stand.
Sports Technology Software/Firmware Updates This Week:
Each week I quickly highlight some of the new firmware, app, software and website service updates that I see go out. If you're a sports technology company and release an update – shoot me a quick note (just one-liners are perfect, or Tweet it at me is even better) and I'll make mention of it here. If I don't know about it, I won't be able to post about it. Sound good?  Oh – and if you want to get a head start on things, this page is a great resource for watching Garmin firmware updates.
Garmin Edge 1030: Gigantic boatload of fixes/improvements.
Garmin Forerunner 920XT: Minor bug fix
Garmin Vivomove HR: Handful of performance improvements/tweaks around accuracy
Vivosmart 3: Almost identical to Vivomove HR changes
Vivosport: Also almost identical, except with a few GPS fixes too
Zwift Updates: A pretty substantial list of updates, some of which you might notice, some of which you're less likely too.  I do think people don't realize just how many changes are occurring in the background.  Though, none of them being sprint count-down markers…
—
Thanks for reading, and have a good weekend!