This past week we jumped on a 3.5 hour flight to leave Adelaide and the Tour Down Under behind, and fly over to Perth (also Australia).  It's here (well, technically Fremantle…actually, more technically North Coogee) that we'll be hanging out for the next two months.  I've been swim/bike/running on a nice even rotation, so here's a little bit of a window into what the weekend looked like.
1) A Short Openwater Swim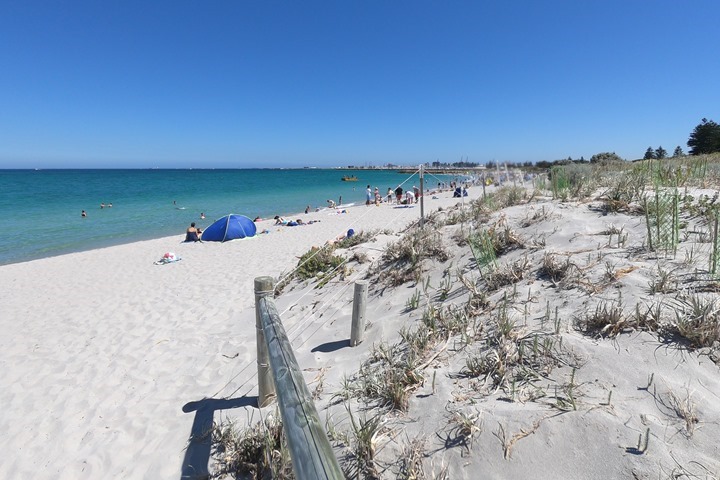 I kicked off the weekend with a brief openwater swim Friday morning.  The beach being only a quick walk away, it seemed like the perfect sorta workout that didn't require much working out.  Even better was that the wind was fairly calm today, so no waves/chop to deal with.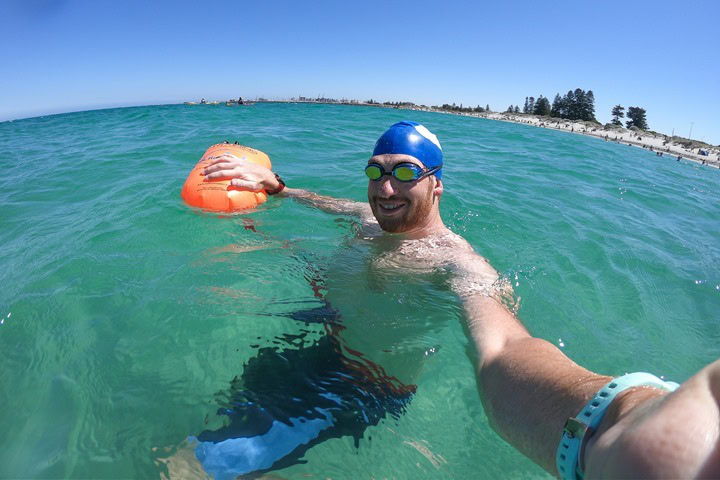 Despite the concerns of great white sharks lurking just beyond the break, this particular stretch of beach is nice and shallow – making it such that I could easily walk almost the entire route I swam, save a short spot where they've towed a floating platform for kids to jump off.
For my route I simply went back and forth between two breakwaters that jutted out into the ocean.  This kept me well within view of plenty of people, including The Girl.  Of course, I had my little orange bag floating behind me to help with visibility: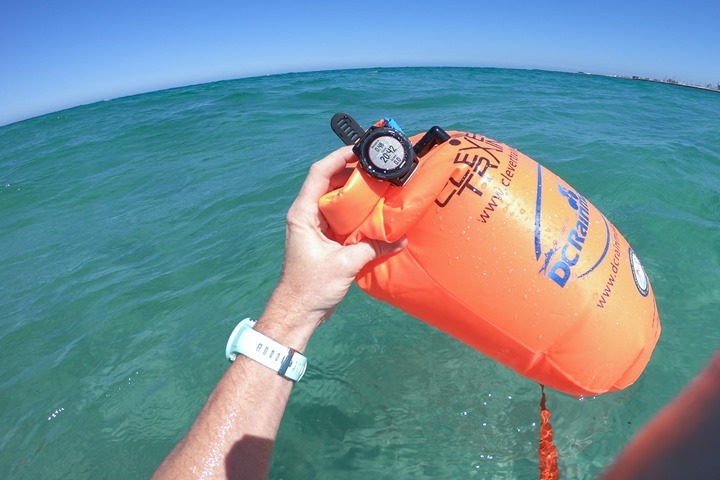 From a test perspective, I was actually trying out the openwater swim functionality within the COROS Pace GPS watch.  More on that in the next day or two though.  It was the last major sport area I wanted to try out before writing about it.  Here it is after the first length.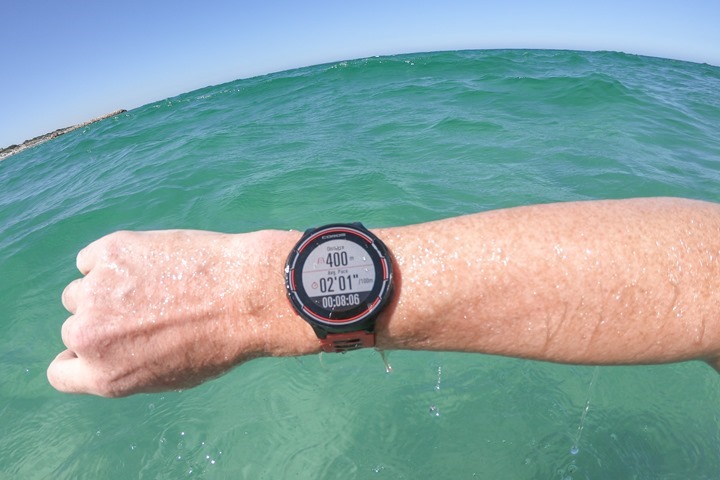 After all was said and done I relaxed in the water a bit, because…why not?
2) Happy Australia Day
Friday was not just the start of the weekend, but also Australia Day, the national day of Australia.  Like most national days, it's mostly an excuse to eat, drink, and party.  And Australia largely does exactly that.  The beach near us was packed from early morning, though, we ended up wandering to the next beach down the street aimed at little kids- and that was actually largely empty.  So we stayed put there.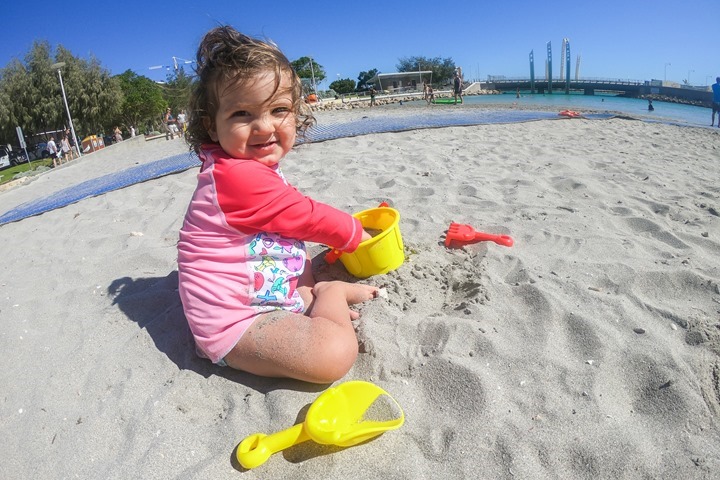 Beyond that, the country has all sorts of celebrations, including fireworks over Perth at night and numerous festivals.  We ended up just staying close by our place, packing a bunch of meat on the BBQ, and calling it relaxing.  Oh, and of course watched some Australian Open tennis.
3) Cycling The Swan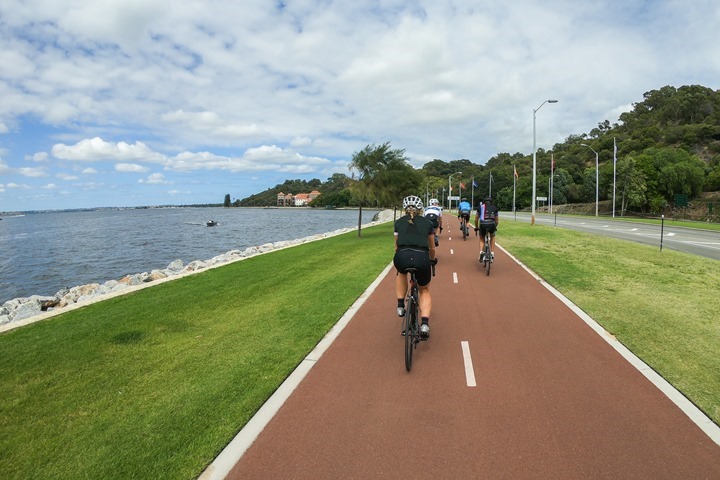 Sunday morning I headed out for a loop around the greater Perth area, more specifically though, along the Swan River.  This popular cycling route ends up being about 30MI/50KM long, depending on how exactly you do it.  There is no one specific path for cyclists that goes 100% of the way around the river basin.  Instead, folks take different streets here and there to make it work.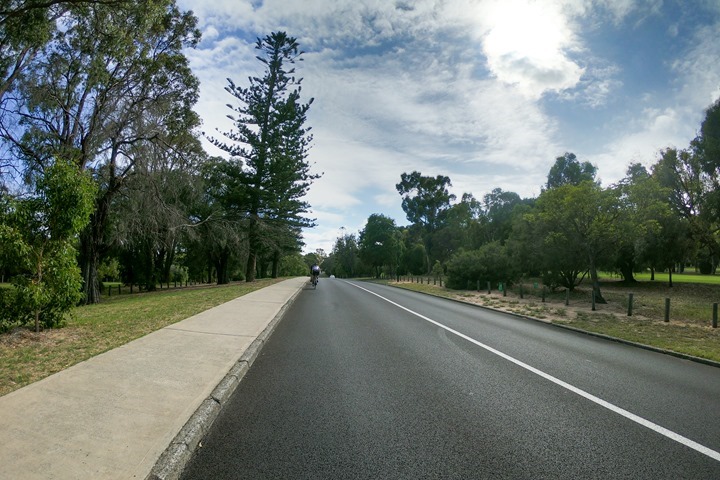 My creation was mostly based off of the Strava heatmap of one of the AIRhub guys that lives here and frequently does the loop.  Of course, I made a few wrong turns here and there, so my bet is I can slice off 5-10 minutes on my loop (which also includes time crossing Fremantle).  And that's before I just get more efficient at riding it.  Also, no secret bases were found during this heat map exploration.
There were plenty of cyclists found though on Sunday morning, which had nice weather but wasn't too hot yet.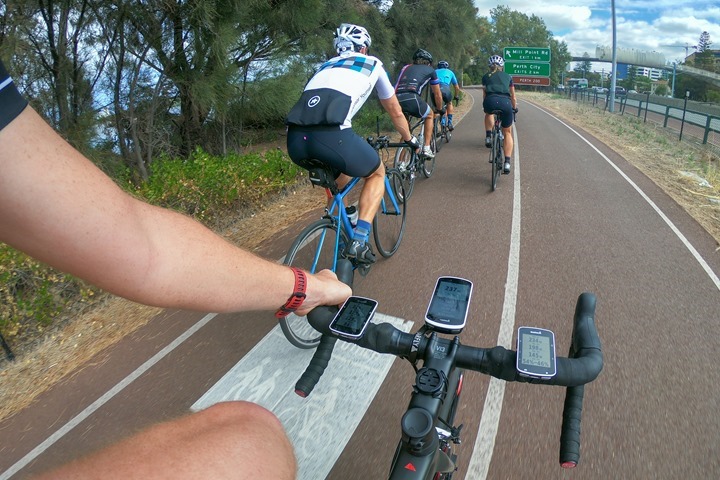 For the most part though, I was just riding solo – which was perfectly fine for me.  Plus, since it's a relatively tame route I might be able to convince The Girl to get out for a ride.  And it looks like the local bike shop even has bikes in her size, woot!
I'll be digging through the huge list of suggestions y'all have posted back on my 'Coming to Australia' post, so be ready for some pings!
Here's my ride file, for those interested. Data on this particular file was a Stages LR (dual) power meter, a TICKR-X HR strap, and on an Edge 1030. Of course, there were two Edge 520's for Vector 3 & PowerTap G3 comparative data.  And then the COROS Pace, and probably some other stuff.
4) Markets and Food Stalls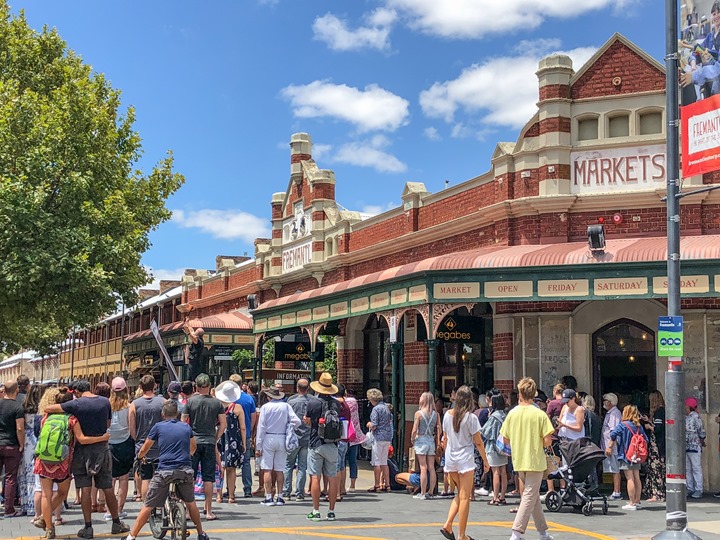 After my ride on Sunday, we headed down to the Fremantle Market area to find some lunch.  The markets are open on the weekend (Fri-Sun), though, we incorrectly went to a different market near the docks a few days prior.  Said market near the ferries was basically a desolate hot pile of garbage. 100% tourist junk that even the tourists didn't want.
Thankfully, the real slim shady markets were quite nice and full of neat little food spots.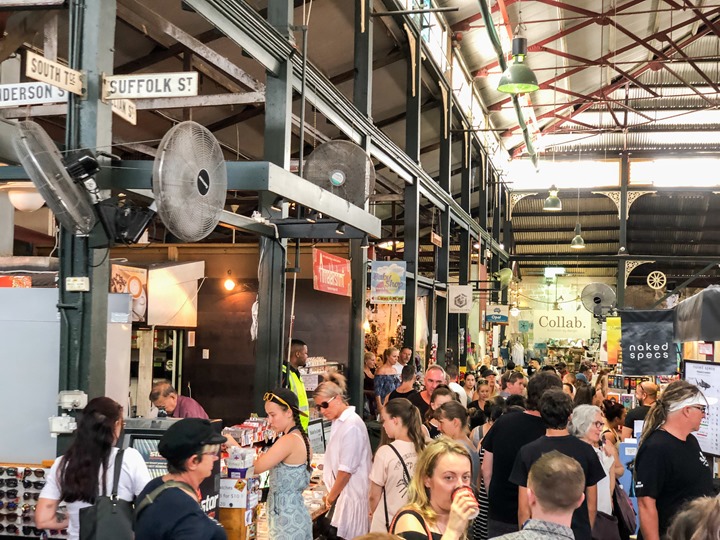 It's here we started with splitting some Korean food: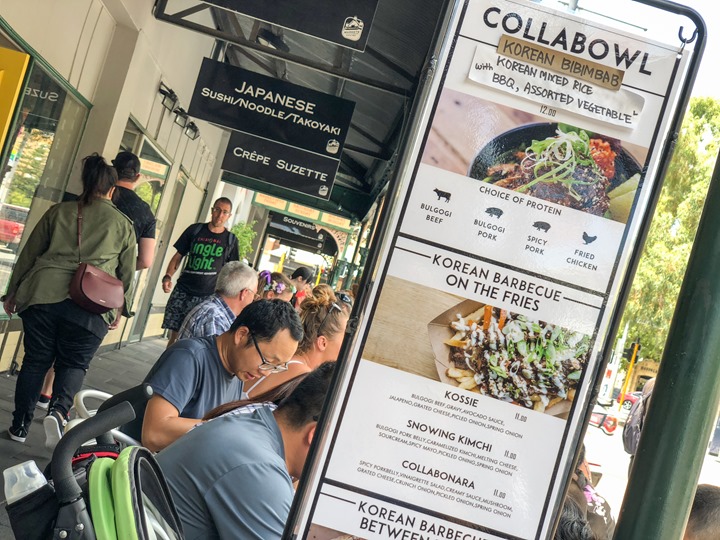 Before moving onto a bit of ramen: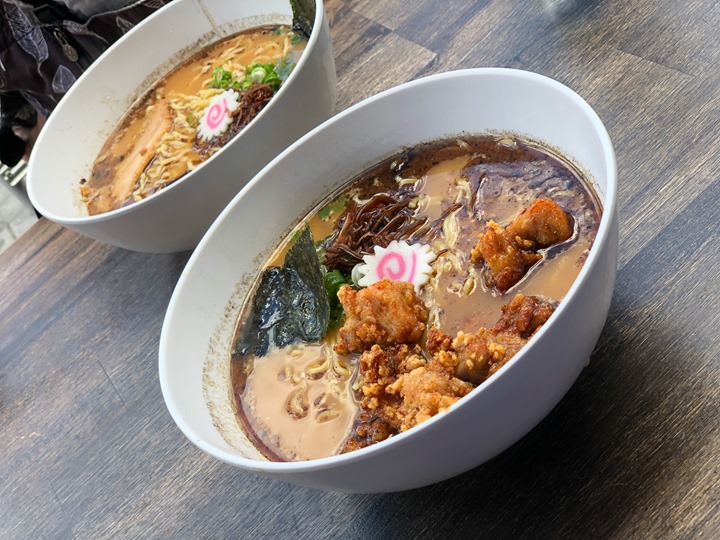 And then naturally, finishing by splitting a crazy big donut.
It's too bad these spots are closed the rest of the week.  That's gotta be a tough business model, especially for the food stalls.  But perhaps the opposite is just not enough business otherwise to justify the cost of being open.
5) Beaches, Kite Surfing, and Wine
Earlier in the week I had gone up towards Cottesloe, and was reminded about all the kite surfers out there.  Super cool.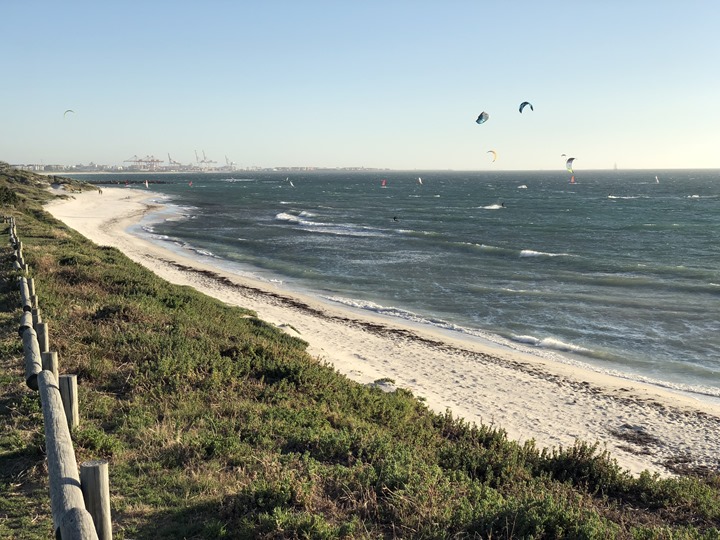 I remember them from a few years back when I was here.  It'd be awesome to learn someday how to kite surf.  I guess another bucket list task.  Maybe there's even some sports tech to test kite surfing?  Who knows.  Certainly looks a bit more exciting than openwater swimming.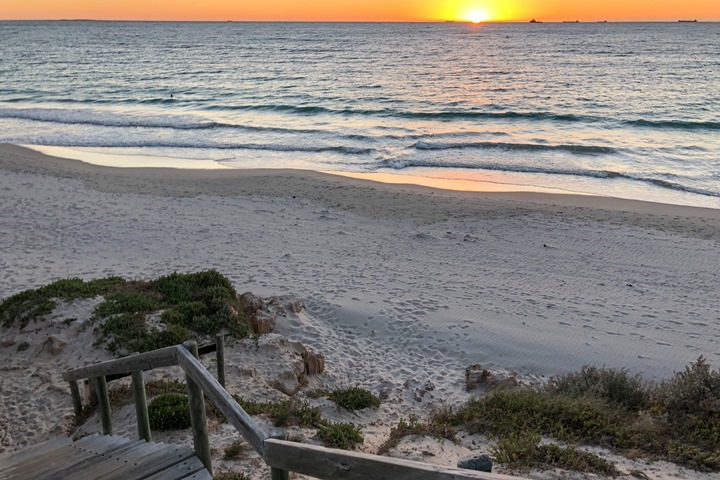 In any case, The Girl and I came back Sunday night sans-kiddos to enjoy a bit of a date night.  We took some selfies, which are up on The Girl's Instagram:
After the sun set, we headed up the hill to Il Lido for dinner.  We've also eaten here in the past and really enjoy it.  Though, they have an odd practice of giving tongs with almost all the dishes we got.  Why did we need tongs for gnocchi?  Still, tong situation aside, it's good food and we'd go back again.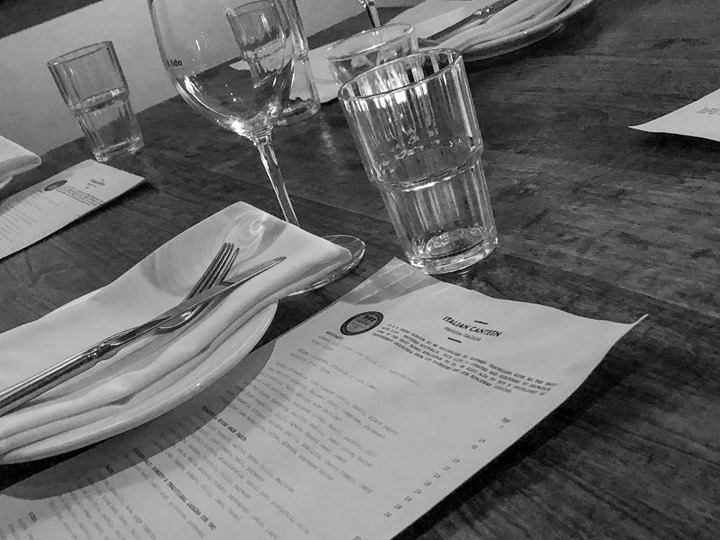 And with that – the weekend was wrapped up.  Though, as I write this it's still weekend for most of ya.  I kinda like being this far ahead of the time zone game.
Have a good week ahead everyone!