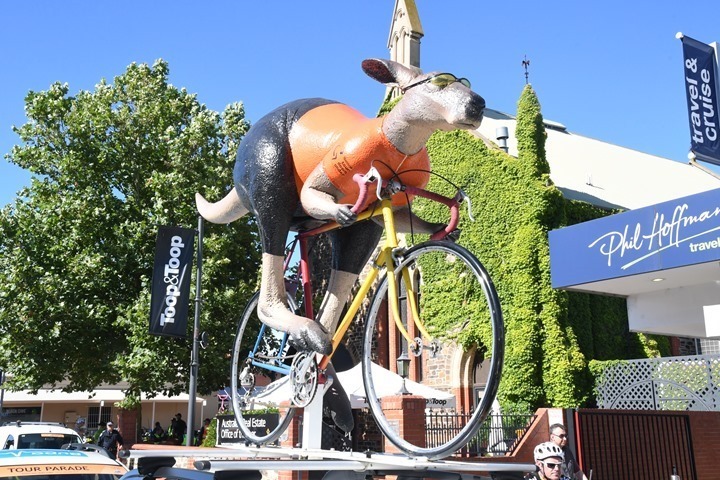 Four redeye flights in a row later coming from CES in Las Vegas the wrong way around the world, and I've arrived in Australia!  Actually, more accurately, we've arrived in Australia.  Me, The Girl, and both Peanuts (Lucy is getting the pleasure of spending the next few months in warm and sunny Norway, since she isn't permitted easily into Australia).
The Plan:
First up on the docket is the Tour Down Under, which got underway tonight (well, the People's Choice event did anyway).  And then the full tour kicks off Tuesday and goes throughout the week.  Of course I've got some sports tech themed posts coming out of that, including a round-up of all the sports tech devices both the men, and women, are using (just like last year…but better).  Shane Miller of GPLama helped me gather data on the women's side, since I couldn't get here any faster coming out of CES (they unfortunately shifted the women's schedule earlier this year, overlapping with CES).
Then I'll remain in the Adelaide area till around the 23rd before heading over to Freemantle (Perth).  It's there that we'll stay through to the end of March.  Boom!
It's swim/bike/run heaven!  The beach is only a block away, allowing for awesome openwater swims (save the sharks), and there's tons of riding to be had.  Plus, I heard you can even run in Australia without falling off the bottom of the earth.  I'm even eyeing a triathlon or two in the Perth area later in February or March.  First though, just gotta figure out how to pronounce all these town names.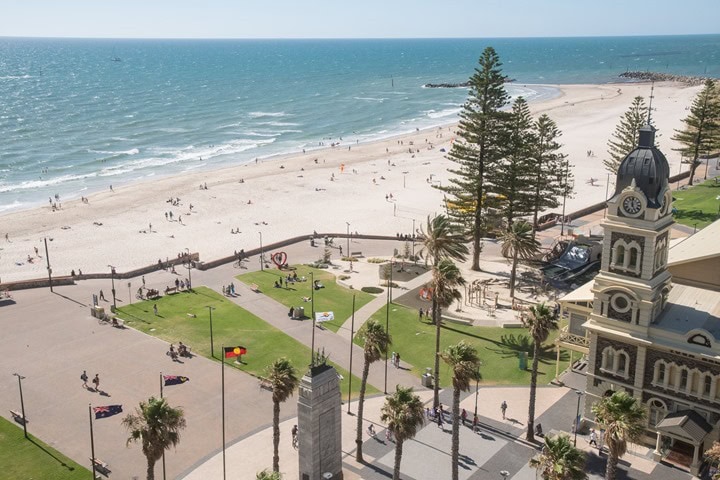 So why come over for such a long time?  Simple: There's really nothing desirable about the weather in Central/Northern Europe in January-March.  Except the Alps, but alas, living in the Alps in the winter is a bit tricky for what I do.  So like a professional athlete without being fast, I've migrated to warmer climates this year for the winter season.
Last year we came down for the Tour Down Under in January, and stayed about a month – visiting Adelaide, Melbourne, Sydney, and Hamilton Island.  It was awesome, and once we got to the end of the month all we could think about was "Why are we headed back so soon?!?".  Thus, that problem solved this year.
However, we won't be visiting other cities like last year, as frequently moving around with two little ones is a bit tricky – especially since we have a bunch of luggage as one might expect for 2.5 months, including a bike.  We'll likely do some local travelling from the Perth area, for short overnights and such (so if you've got suggestions – drop them below!).  Oh, and we'll stay in Singapore the last week of March for a few days too.
A DCR Meetup – Monday!
While writing this quick post as we descend into Adelaide, I realized I never posted on the blog the planned Tech Meetup tomorrow night (Monday) in Adelaide.  Not just me, but Shane Miller (GPLama), then the crew from Wahoo Fitness, FulGaz, and The Sufferfest!  Boom!  More than 60 of you have registered thus far…and, most notably: There's free beer!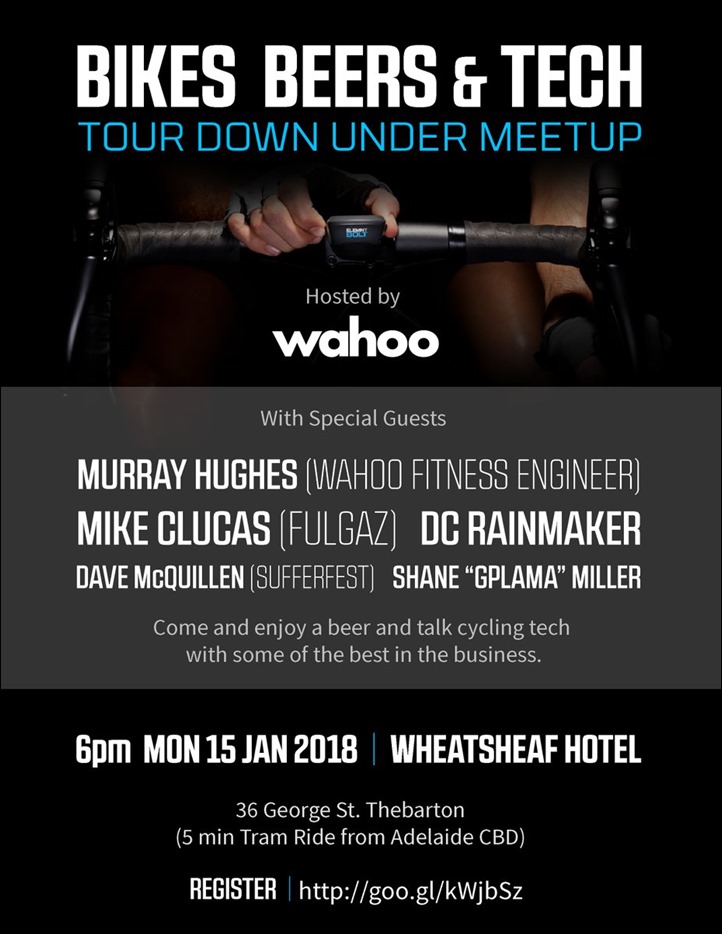 Definitely hit up the registration button (so we know how hosed we are on our beer tab), and look forward to seeing you there!
And fear not, I'm sure I'll plan other things in Perth once we get settled in. If you'd like to head out on a ride or a run in either of those two spots, drop a note below and I'll be able to respond back privately via your e-mail (your e-mail on the comment form is only shown to me).
With that – I'm looking forward to the next while!  Not only here enjoying everything this kangaroo filled country has to offer, but also all the products planned and in the testing queue over the next 3-4 months!  2018 may be one of the most interesting years for sports tech in a long while!
Thanks for reading!
(Oh – and fear not, I've got roughly 4-5 more CES posts to finish editing photos and video on, that you'll see each day this week as well. Here's a preview of sorts of one…)