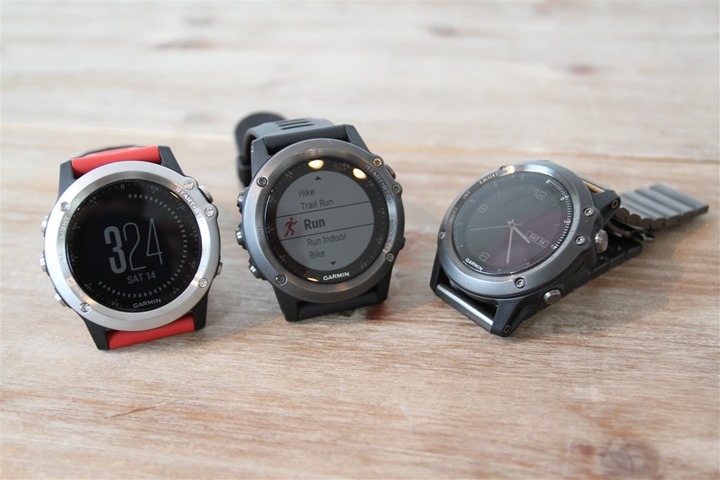 It's giveaway time!  Partly because it's been a while, partly because it's Friday and it seems fitting, and partly just cause I'm on vacation and this seemed a whole lot easier than writing an in-depth review.
This time I'm giving away a Garmin Fenix3 multisport watch, sponsored by Clever Training.  It's the only watch I brought with me on vacation (yes, I know, only one watch – incredible!)
So how do you enter?
Simple: All you need to do is write a comment below with what type of training (or I suppose racing) you typically do on vacation.  Do you cut back, or press on as per the schedule?  Or does all training just simply shift to eating ice cream and chocolate bonbons?
The winner will get to choose any Fenix3 variant from Clever Training.  This could be the base grey one (seen middle in photo above), or the more swanky Sapphire unit with the metal link strap.  And then you can get it with or without the HR strap.  Totally your choice!
As usual, Clever Training is sponsoring the giveaway.  Remember you can save 10% off anything they sell through either the coupon code or the DCR/CT VIP program, plus of course free US shipping for goods over $75US.
Thanks for reading!
The giveaway entry period will run through Monday, April 27th, 2015 until 11:59PM US Eastern Time.  Winner will be selected randomly. One entry per person. The product will then be ordered immediately and shipped immediately, assuming in stock.