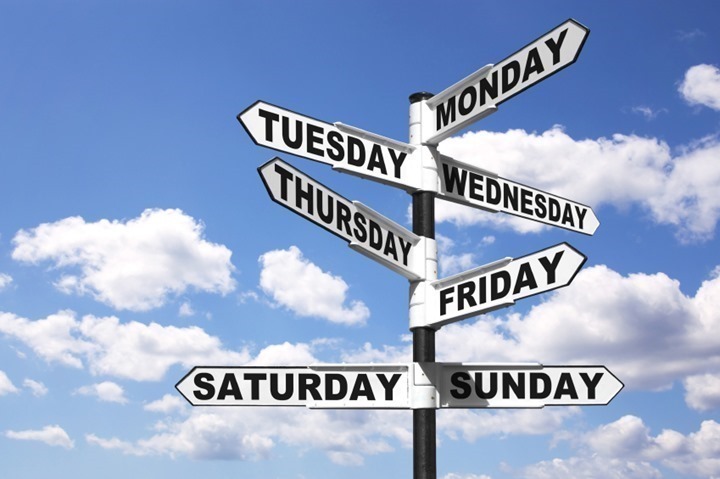 The Week in Review is a collection of both all the goodness I've written during the past week around the internet, as well as a small pile of links I found interesting – generally endurance sports related. I've often wondered what to do with all of the coolness that people write, and while I share a lot of it on Twitter, Facebook, and Google Plus, this is a better forum for sending it on to y'all. Most times these different streams don't overlap, so be on the lookout at all these places for good stuff!
So with that, let's get into the action!
DCRainmaker.com posts in the past week:
Here's all the goodness that ended up on the main page of DCRainmaker.com this past week:
Monday: 5 Random Things I Did This Weekend
Wednesday: The DCR Podcast Pilot Episode is Now Available!
Thursday: The Mid-Week Review – April 23rd, 2015
Thursday: My Brief Thoughts on the LIMITS power meter
Friday: The DCR's on Vacation Fenix3 Giveaway
Stuff that I found interesting around the interwebs:
Here's a not-so-small smattering of all the random things that I stumbled on while doing my civic duty to find the end of the Internet:
1) A look at the US based manufacturing facility developing the Recon Jet: Definitely unusual to see companies doing technology device manufacturing in the US, especially for tech startups.
2) The Boring Office Job GoPro Commercial: Perhaps the best GoPro spot to date. (via Aleks)
3) Great Coaches Are More Than Results, They're Magic: An article on the Triathlon Australia pro/ITU coaching scene.
4) In Paris on June 14th? Don't forge to come out to the Champs-Elysées and ride a bike on it car-free!  And then of course again, on the final day of the Tour de France in late July.
5) People Riding Bikes Minus the Bikes Is the Best Use of Photoshop Ever: Yup, can't argue with that.
6) The fans that keep the Paris-Roubaix cobbles perfect: Pretty interesting look at what goes into those stretches of pain and suffering. (via Revolights Twitter)
7) Pro Triathlete led the Boston Marathon: Well, for about 4 minutes anyway.  Here's the details behind it.
8) The Recovery Market Has a Fake Food Problem: McDonald's Happy Meal or PowerBar? Might not be too different. (via Steve Fleck)
9) Snowsports helmet certified safe for GoPro usage: Many might be aware that there's recently been concern about using action cameras on helmets, mostly ski/snowboard related.  This might solve that.
Crowd Funded Projects of Athletic Note:
I regularly sift through Kickstarter and Indiegogo (plus a few others on occasion) looking for sports projects.  If you're unfamiliar with projects, read my detailed post on how I decide which projects I personally back.  Note that as always with crowd funded projects, assume the project will be late and will under-deliver on features. Thus far, on the numerous products I've helped 'fund' (except a leather bike handle), that's been the case.
LIMITS Power Meter: A $250 power meter that fits in between the pedal and the crank arm. (previously noted earlier in the week)
Widerun – The first full immersive VR biking experience Having done VR on a trainer before, it's not quite all you want it to be.  Essentially you either get motion sick, or you fall off.  (sent in via Edward)
Super light weight Carbon Bar end cap for road bikes (sent in by Ted)
Sports Technology Software/Firmware Updates This Week:
Each week I quickly highlight some of the new firmware, app, software and website service updates that I see go out. If you're a sports technology company and release an update – shoot me a quick note (just one liners is perfect, or Tweet it at me is even better) and I'll make mention of it here. If I don't know about it, I won't be able to post about it. Sound good?
(Note: These two were actually last week and I missed them, as I thought they were the week prior)

Polar V800 Smart Notifications: Also increased 3rd party power meter support. See full details in post.

Polar M400: Running Stride sensor support, along with faster GPS acquisition.

Fitbit Surge GPS Bike Support: This is focused on the GPS side, it doesn't help the optical HR sensor during cycling activities (that's still useless).
With that, thanks for reading, have a great remainder of your weekend!