It's been a busy weekend, with a lot of new devices on the plot – here's what I was up to the last two and a half days.
1) Starting using the Garmin Vivoactive
After I landed from Bahrain early Friday morning, a box arriving from the US concurrently followed me out of Aéroport Charles de Gaulle, ultimately arriving a few hours later in the city.  That box would have a bunch of stuff in it, including the Garmin Vivoactive and Vivofit2.
There's obviously been a lot of interest in the Garmin Vivoactive, partly because of the small size, partly due to the price, and partly due to enablement of Garmin Connect IQ apps.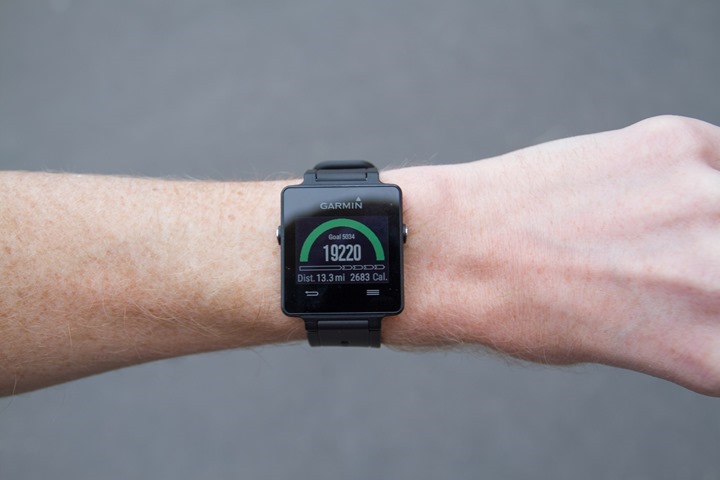 In any case, I got it all unboxed, and before it even knew what was going on it found itself in the shower for some water tests, which you can see in the below video.
I also ran with it as well, where it seemed to do fairly well.  I'm aiming for a review by the end of the month on it.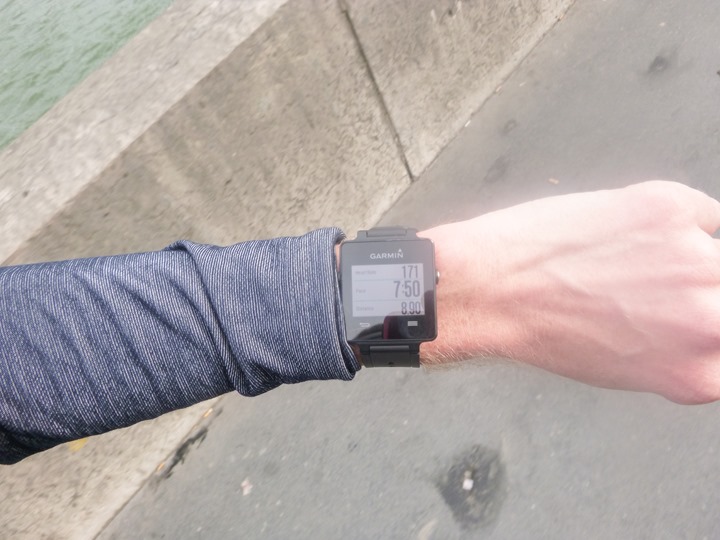 As always, you can drop Vivoactive related technical questions on Vivoactive preview post, where there's already a fair bit of discussion going on.
2) Took a lot of photos of cupcake stands
With the cake studio (second location for Bertie's CupCakery) in full swing we've been meaning to do two tasks for a while.  First is to take photos of all the cake stands we have.  In addition to selling cakes and cupcakes, we also rent cake and cupcake stands to go with said gâteaux.
The challenge is that we haven't really had a good inventory of all these stands.  We buy the vast majority of them during our trips to the US, usually picking them up at TJ Maxx or Marshall's, or basically anywhere random discount kitchen stuff is sold.  But when it came time for customers to know what we had…that was sorta a mystery.
So we set about on Saturday morning to photograph all the stands.  Or at least, a good chunk of them.  We had been collecting leftover cupcakes all week (anything not sold gets tossed at the end of the night).  But for photographic purposes they'd do just fine.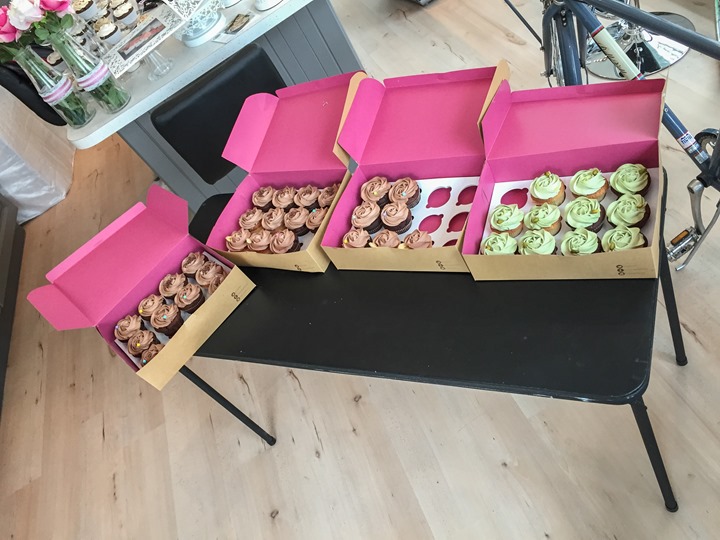 And then the photography began…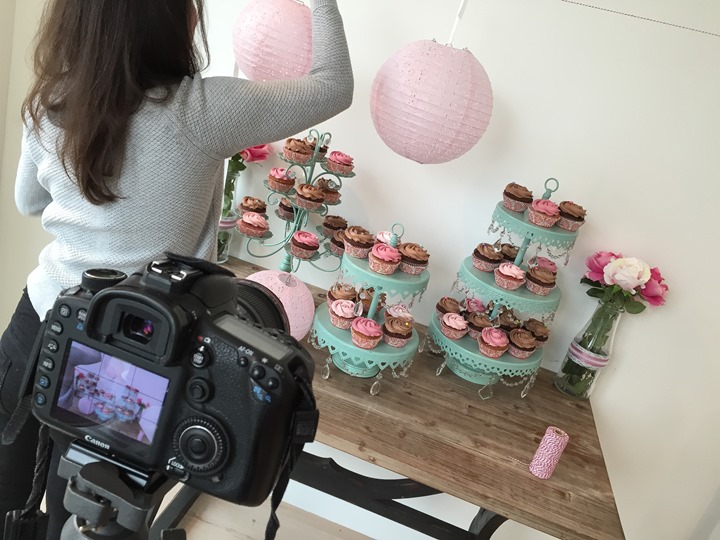 We started off as a seemingly straight-forward affair ended up getting more and more elaborate on our prep table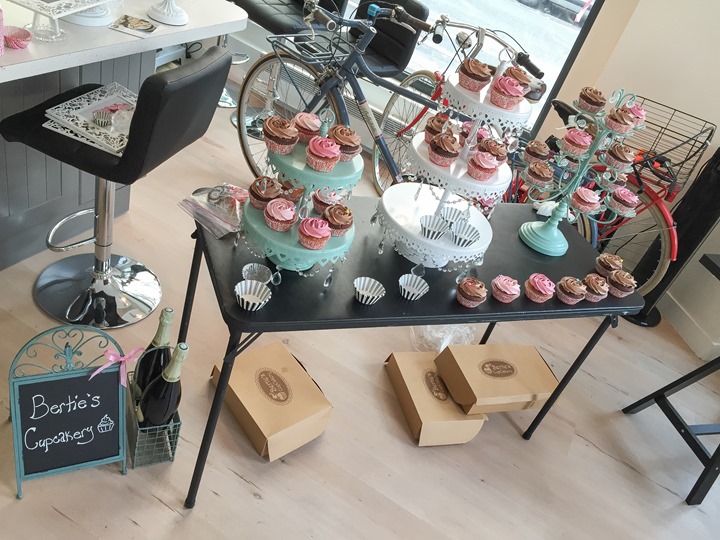 It was a tag-team operation between The Girl and I, bouncing positioning ideas off of each other.  We make a good team for dessert table layouts.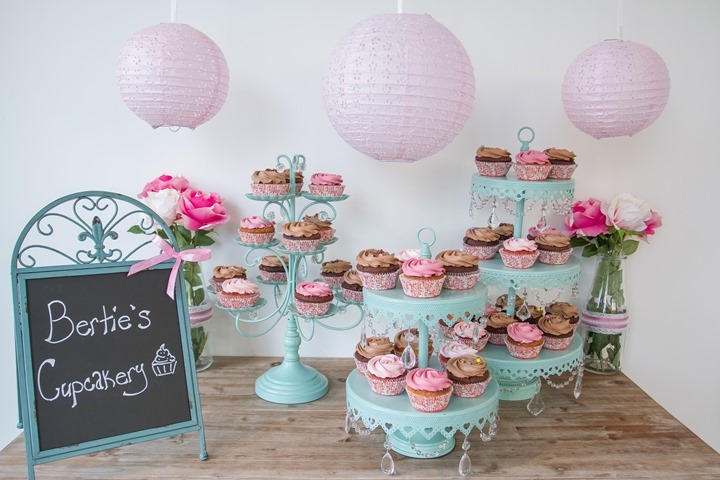 At some point along the way we decided to actually just move some of the numerous tables we setup into the main display windows.  Which, then also brought with it setting up some semi-transparent backings (read: I got to take out the power drill and assert my manliness).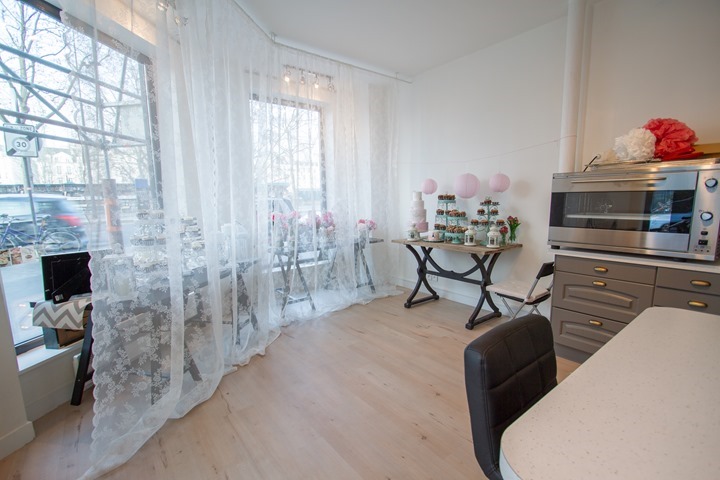 In any case, here's a handful of what came of it:
Not too shabby…
3) Spent some time setting up the Vasa swim trainer area in The Cave
My power drilling continued downstairs, where I installed a small TV over the VASA swim trainer that I setup last weekend.  I did a super quick video walk through of it, as the trainer supports ANT+ and can transmit pace/speed, power (total and left/right), as well as cadence (stroke rate) and distance.
And here it is now with the added TV.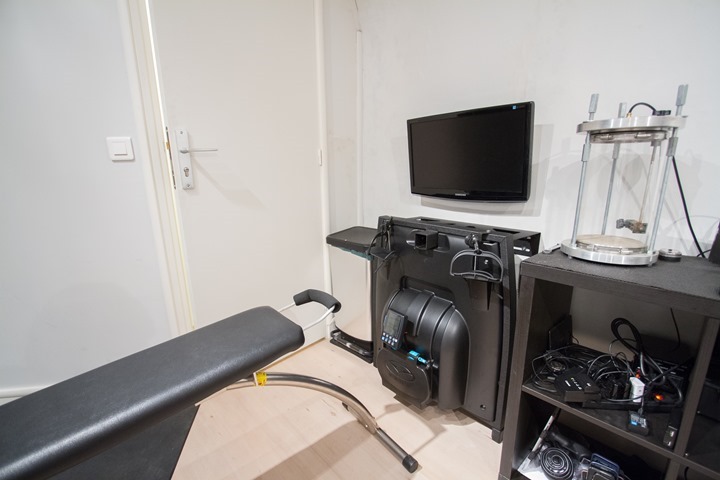 It was basically a TV that'd been floating around both our apartment and The Studio since we moved years ago, without any real purpose in life.  So I stuck it on the wall and called it macaroni.  It would also work as a secondary display for the waterproofing chamber, if I wanted to twist it that way.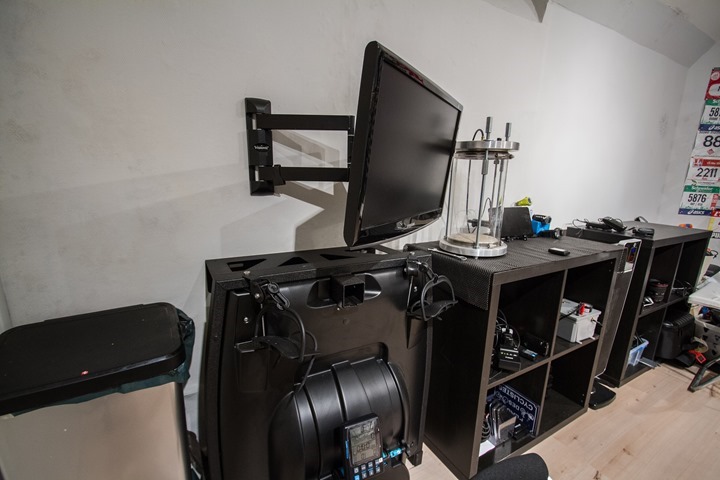 I figured that I could run apps with it, such as TrainerRoad, which works with the VASA Swim trainer.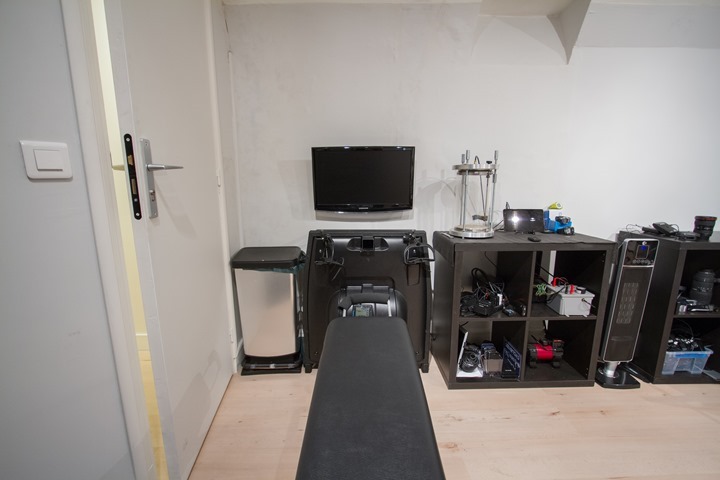 Or, it'll just sit there looking pretty.  Either way, it's not sitting on the ground looking dumb, so I figure that's an improvement.  And again, I got to use power tools and drill into concrete/stone from a century ago – also a win.
4) Went out to a restaurant test dinner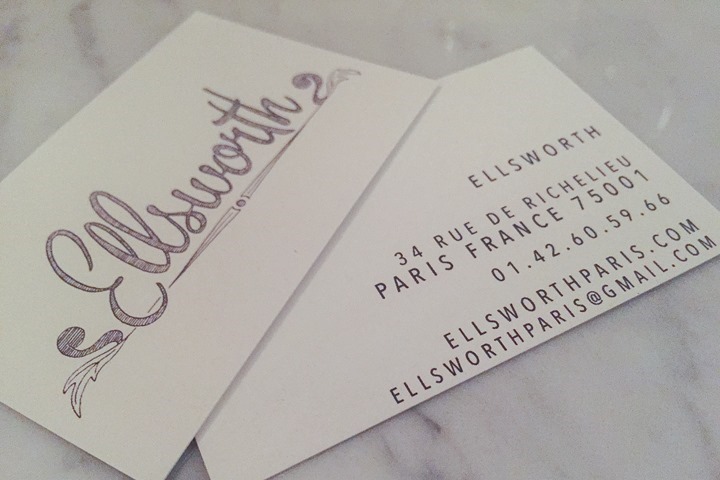 Saturday night The Girl and I joined two friends to partake in a bit of a trial run for a restaurant opening next week.  This particular restaurant already has an existing locale just a few blocks away (Verjus) that we love, and that one of our friends previously worked at as a chef.  This new place (Ellsworth) is designed as kinda tapas style, but with US southern comfort food that has a twist on it.
The way it worked for the test dinner is that you only pay for the wine.  It's their opportunity to get a few full seatings in and work out any last kinks.  The interior was largely done, though there wasn't yet any signage outside.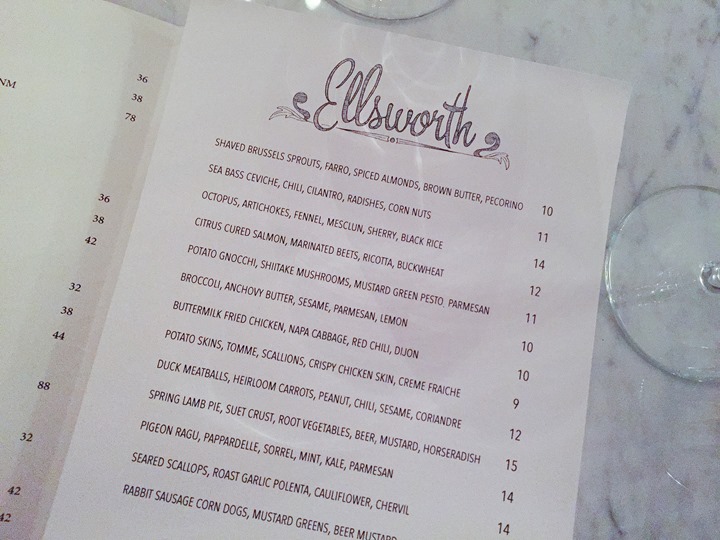 Looking a the menu, we tried about 8 different dishes.  For example, the rabbit sausage corndog – which was pretty awesome.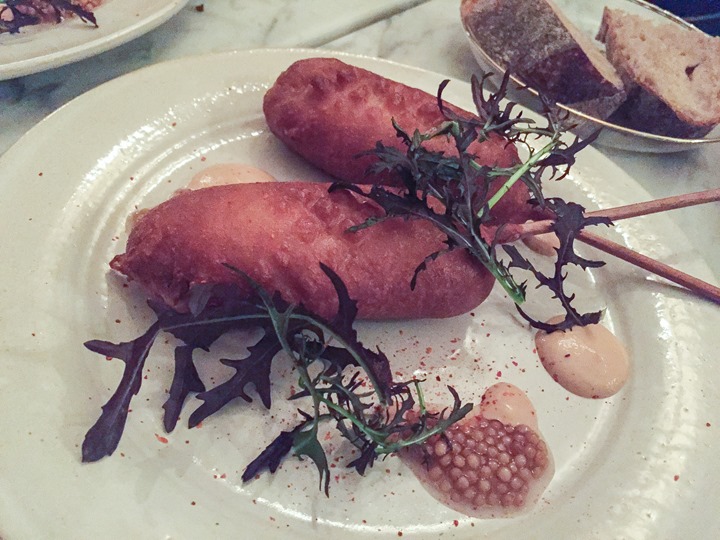 Or a pigeon pappardelle: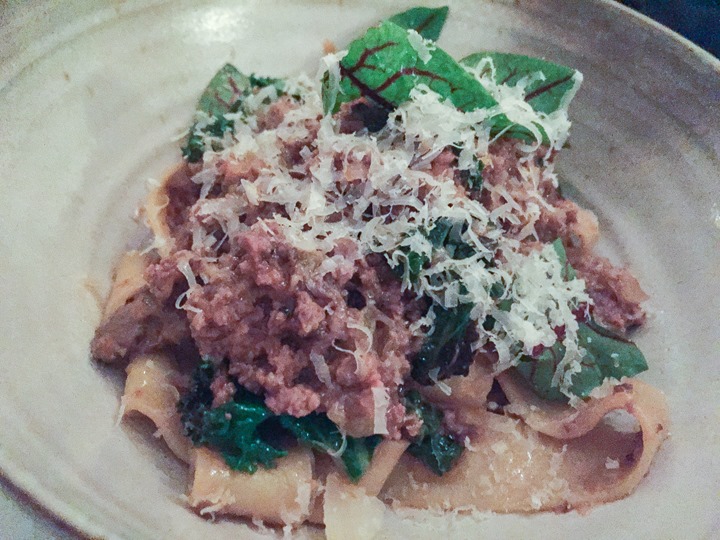 They also make sourdough bread in house, which is very rare in Paris.  There's very few locations to find sourdough here in the city, so we were even more thrilled when we got to take home a ball of it: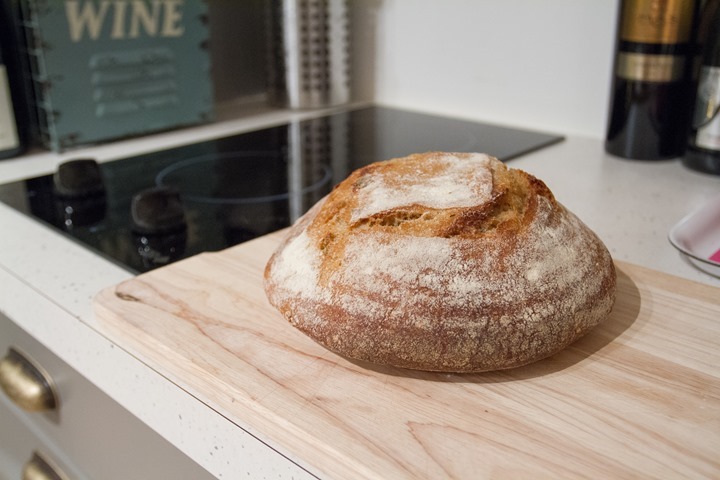 Which, made perfect sandwiches the next day for an early evening snack: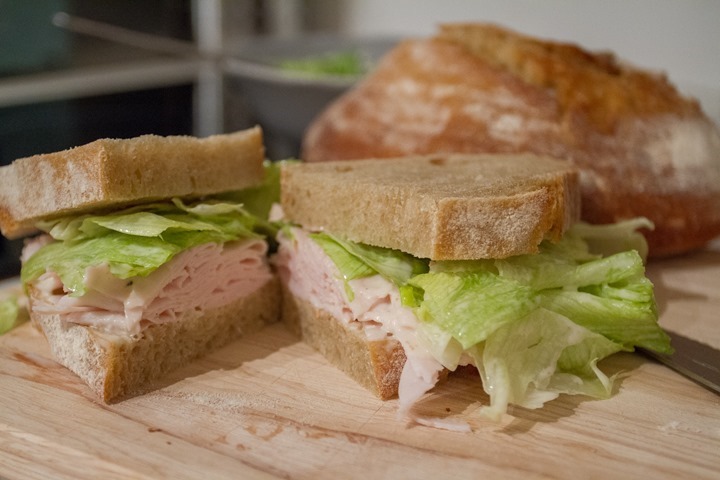 Definitely looking forward to going back to the place after they open later this week.  Good stuff.
5) Went for my first run with Recon Jet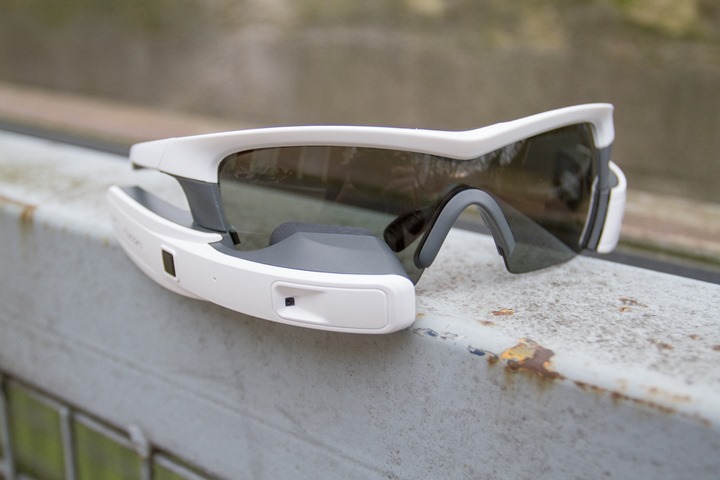 Finally, this weekend one of the guys from Recon Instruments flew into town to walk me run me through a first workout with the Recon Jet heads up display.  I've covered the unit over the last two years or so as it has worked it's way from announcement to being on the verge of shipping.
For a very brief primer, the Jet is a heads up display that shows you your pace/distance/heart rate/etc…, ANT+ & Bluetooth Smart sensor data, as well as maps of where you are.  That's a super simplified version, but I'll get into more details later on.
Their purpose here was to get me started with a production unit, and no better way to do that than a 10-mile run around the city.  So, we strapped on some units and headed on out.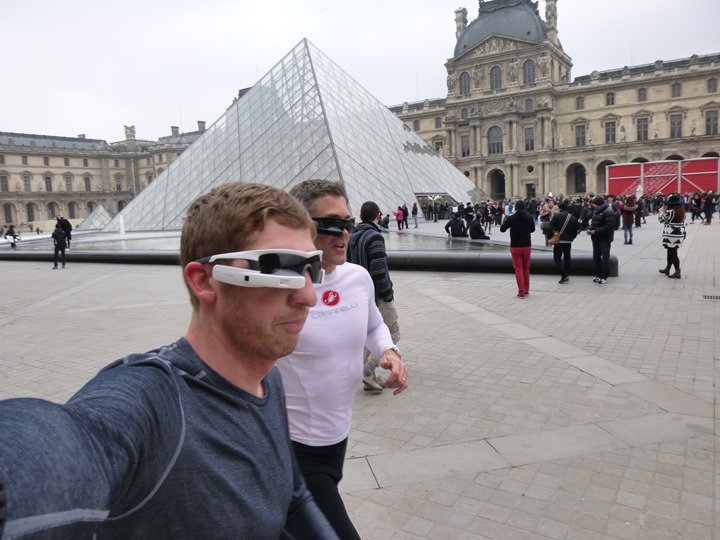 Our journey would take us through all the major tourist sites – sorta my standard 'people from out of town' route.  I vary it slightly depending on how much someone wants to run, or how much time we have.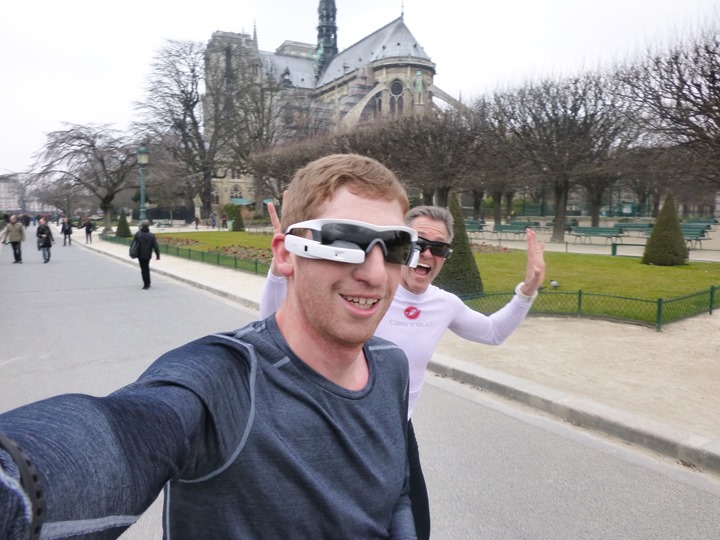 Running with the glasses largely worked fairly well.  Though as one might guess, we got lots of looks.  Approximately everyone to be precise.  I think personally I'd prefer the grey/black one over the white one – it seems to be more 'slimming', if that makes sense.  And of course, I suspect it'll look a bit more blended while cycling versus running (since the helmet comes down to 'meet' it.
Right now the units are in production, and will ship from their manufacturing facility in San Jose, California on March 30th to pre-order customers  Once the pre-orders have been fulfilled, it'll hit start shipping to retailers and distributors.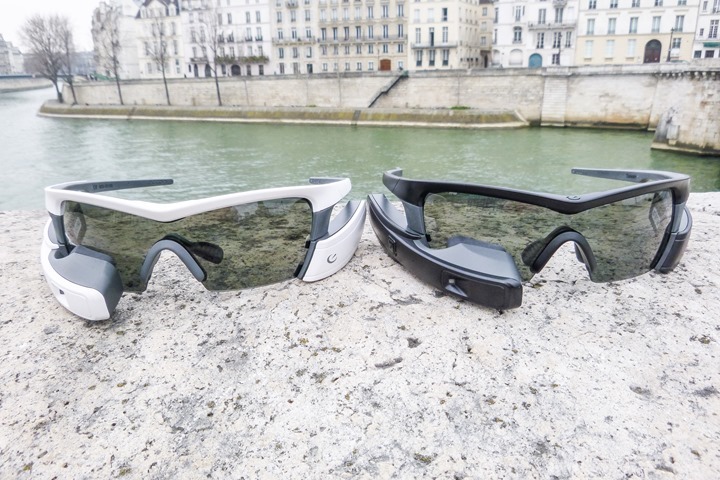 My current plan is a review in mid-April or so, once they finalize the software (right now the software piece is still beta, though, felt largely pretty solid).
–
With that – thanks for reading!  It's gonna be a busy week ahead.  Got the Epson 810 running GPS watch In-Depth Review (with optical HR), plus some more worthy news stuff to check back in tomorrow morning on.