I arrived yesterday morning into Johannesburg around 7:30AM after an 11 hour flight from London.  While I thought I might run in the afternoon following a day of meetings, my body was apparently able to rather successfully get rid of the alarm clock I had set for a short 45 minute nap…which in turn became many more hours.
So instead, I ran today, before my flight back out of Africa.  I had meetings scheduled for the full day, but with it being a public holiday in South Africa, we ended about two hours early – giving me enough time to get a run in before taking off.
I wasn't staying in the most scenic of places.  While it might be fun to stay in/around some of the more hip areas of Johannesburg, when it comes to 1-night turnaround trips, I just stay closest to wherever my meetings are – which gives me more sleep versus spending time travelling to/from the office.
That place in this case would be Roodepoort, slightly west of Johannesburg.  I can only presume the town officials found a sale on the letter 'O' and bought them in bulk for the name.
The front door of the hotel/office park would be my starting point: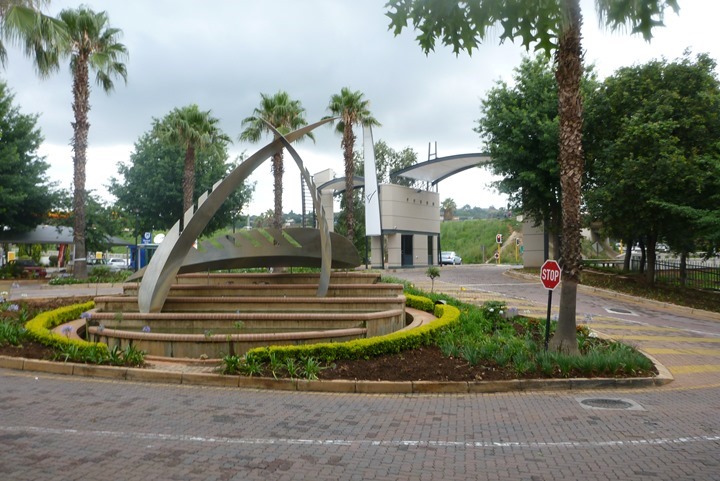 I had plotted out a route the night before, one that would have me end at a Nature Reserve ~4 miles away, before retracing my steps for 8ish miles.  I created the route on Garmin Connect, and then downloaded it to the FR920XT.  While the navigation capabilities there continue to be annoyingly shortsighted, I went with it anyway.  I had my phone with me in case things got really ugly.
Oh, and yup, as seen above I was testing other stuff.  I've got the Mio Fuse there, and the Fitbit Charge.  The Fuse review should be up any day now, and the Fitbit Charge review I haven't quite decided if I'll separate it into its own review, or make it part of a combo FitBit Charge and Charge HR review.  Of course, I don't have the Fitbit Charge HR (nor the Surge).  This is despite Fitbit sending out 10,000 of them two weeks ago.  Given all media outlets are mysteriously without units as well, I'm a bit suspicious something else is at play.  Of course, such a strategy never really works.  I ferociously read company forums about others results to date as well as have multiple orders for units on waitlists…so eventually I'll get one.
At any case…off I went!
After crossing under a highway I followed a gradually climbing road across a mall plaza, before it decided to go all rock-climbing on me and shoot straight up: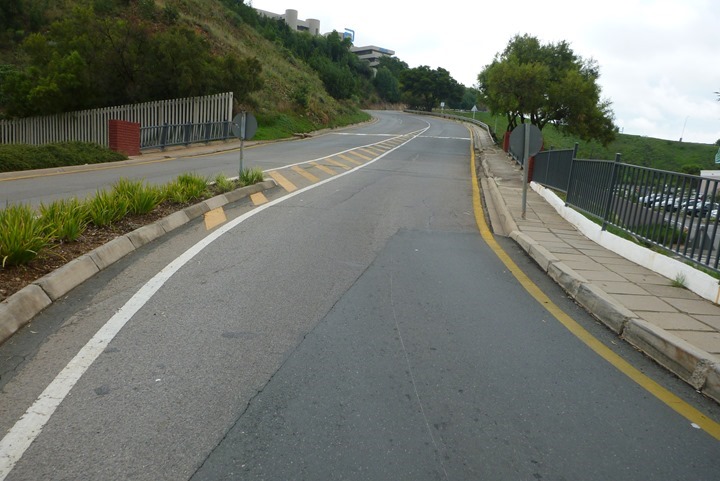 (Side note: I'm sitting here writing on the plane, the man near me is cheering along for a movie or something rather loudly.  The cabin is dark, it's almost midnight.)
A few minutes later, I would make a turn towards Florida.  Yes, Florida.  Somewhat ironic since my starting elevation was some 5,300ft, and I'd climb more in the first few minutes of my run than one could ever ascend on natural ground in Florida.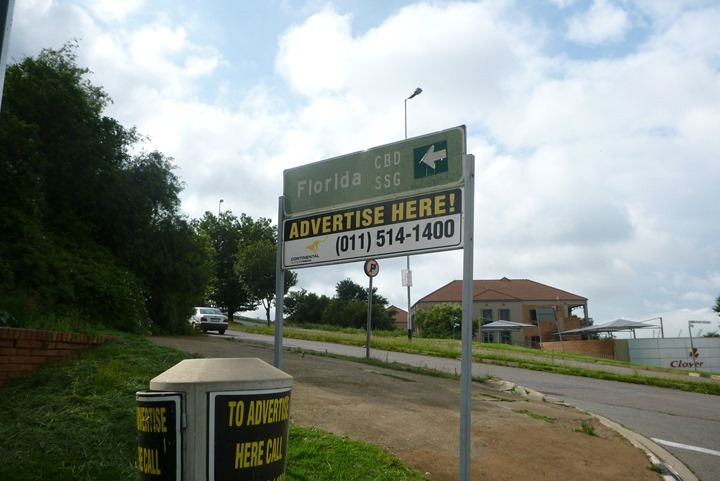 With signage to Florida behind me (I'm unclear if I ever reached Florida), I came upon what I can only presume was or is part of Jurassic Park  The height of the wall some 10ft tall, plus what appeared to be highly repellant electric fencing atop.  Seemingly appropriate to keep the most cunning of dinosaurs in.
Further research during my run would reveal this is apparently a completely normal wall for homes in the area.  Most also have not one, but two or more dogs standing guard.  While all said dogs were seemingly quite upset at my running past their fences, only one managed to escape and actually run after me.  Thankfully, a Yorkshire Terrier wasn't able to run as fast as I could downhill.
(Plane Man Update: This gentleman just outstretched his arms and screamed in an Irish accent 'Fire!!!!'.  Just once.  It echoed through the otherwise silent cabin of the double decker aircraft.)
I continued to climb my way up into neighborhoods.  They were all rather nice looking homes and properties, minus the extraordinarily huge fences and sharp pointy objects that adorned them.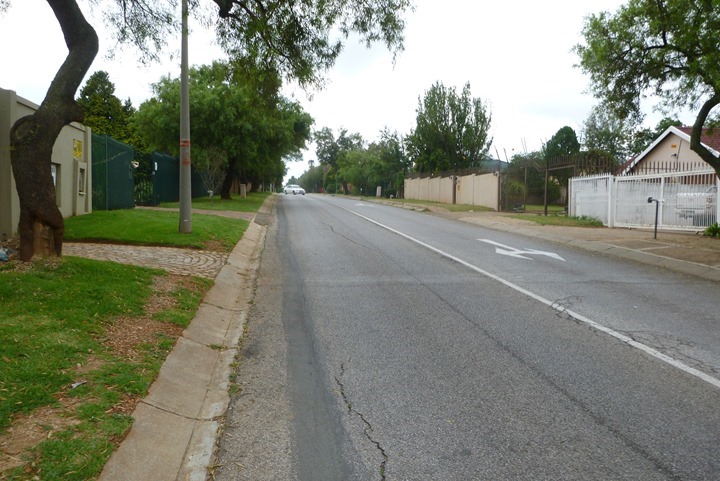 The problem with using the FR920XT on navigation is that the scale is unchangeable, and due to that and all of the small close together neighborhood roads, I was constantly being told I was off course.  On the bright side, it triggered quickly each time, so I only usually went about 30-40 meters before I had to backtrack and go a different direction.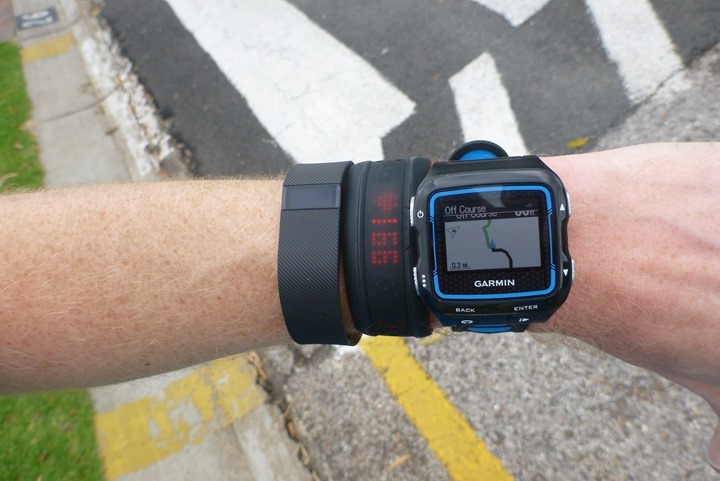 (Plane Man Update: An inquisitive British flight attendant just wandered into the cabin trying to determine the source of the outburst.  The confrontation was awkward.  He promised not to do it again.)
When I selected this route, the Garmin Connect elevation profile made it seem somewhat tame.  An initial climb of considerable size, but then once I crested it would just amble along until I got to the park.  It lied.  A lot.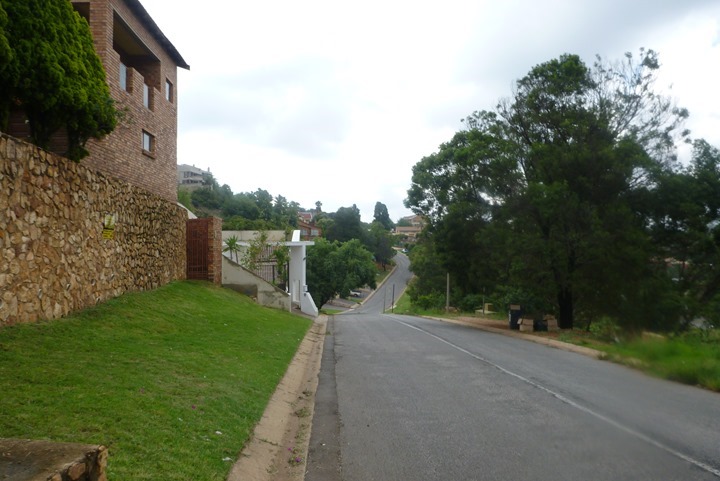 A few more up and downs like the one above and I found my park: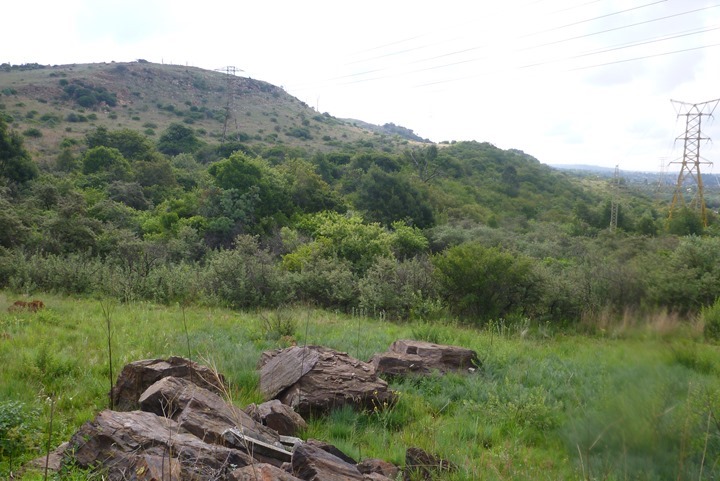 Unfortunately, I also found a fence.  It seemed pretty serious.  It was too thin to show up on the satellite map view, so I didn't notice it while planning, especially since it appeared a dirt trail went through it.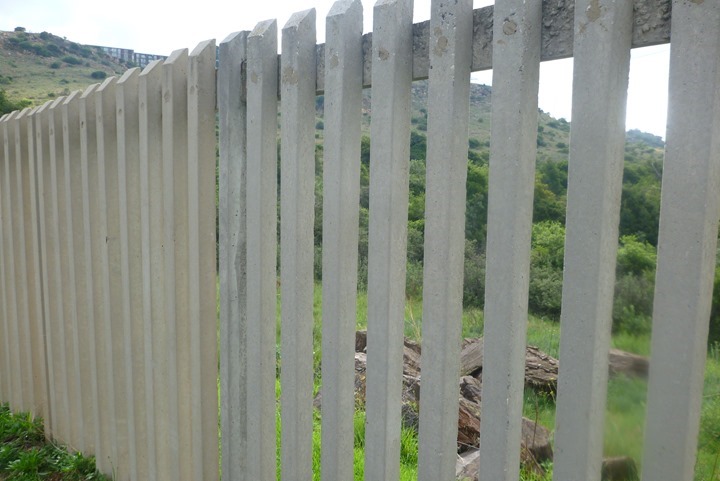 (Plane Man Update: Another outburst: Yelled "Well it's almost too late!"…"Yeah man!".
Flight attendant has re-approached out of the darkness.  She told him to come with her, they just departed to the galley.  Meanwhile, the child in the seat in front of me is now awake and screaming loudly.  The sucky part was that I had actually moved seats to a different portion of the gigantic Airbus A380 after my first seat was surrounded by two babies.  I missed this newfound hidden child in my quest for a new seat.)
So I followed the road nearby the fence for a while.  Like seemingly every other road around here, it was never flat. Constant ups and downs.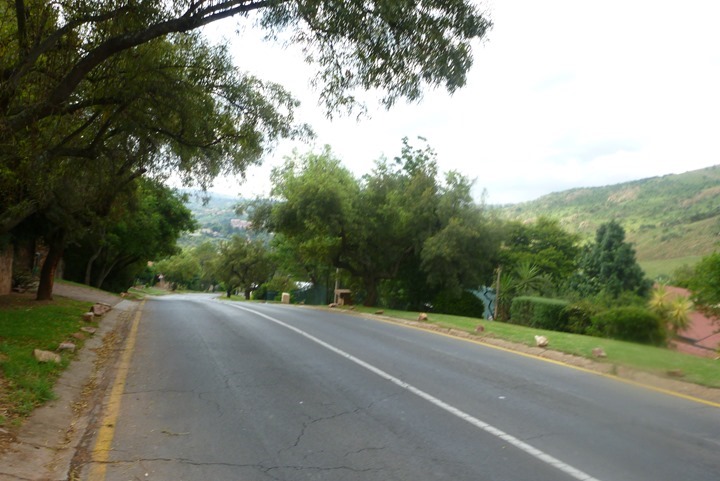 But soon I found my park entrance!  Or rather, a Nature Reserve.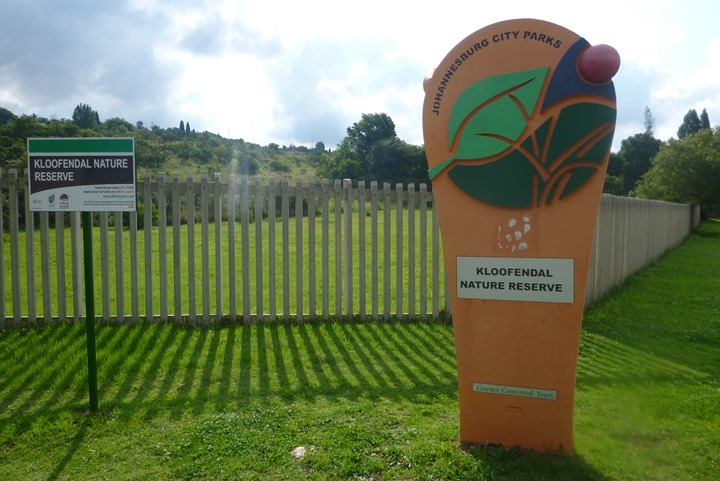 But of course, I had to climb immediately upon entering it.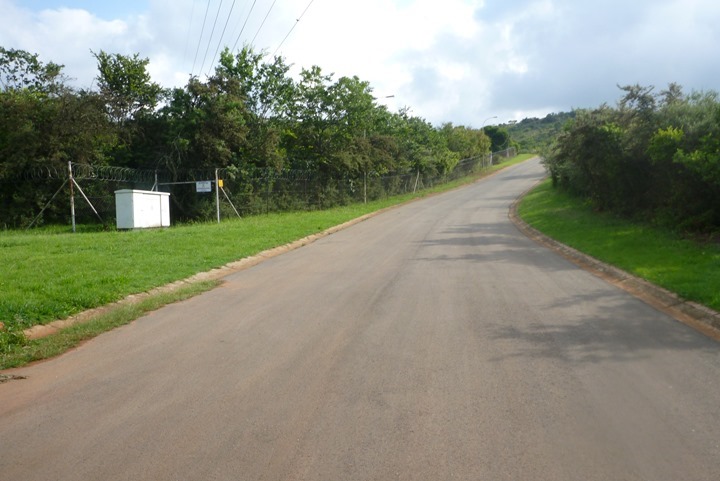 In reading about the Nature Reserve online ahead of time, it noted that there were a variety of mammals within the park, but neither lion or cheetah was listed amongst them.  Conveniently however, they left out scorpions from the listing.  Don't worry, the billboard at the front had a wealth of information about how your stay will be all sting-ray'd up by them.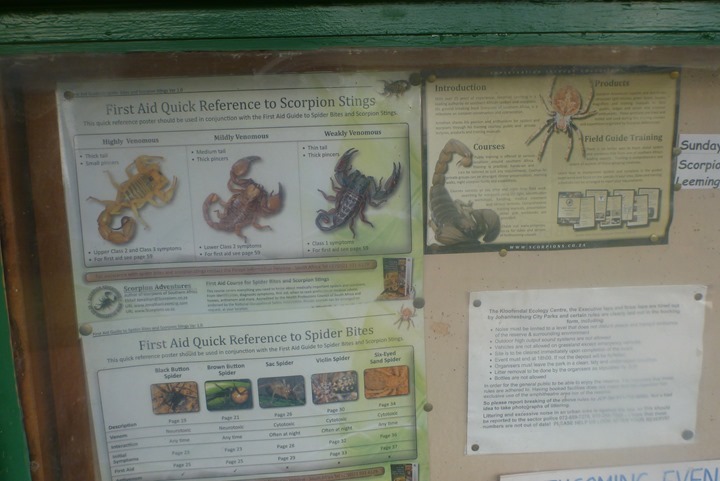 No wonder there was this sign nearby, essentially saying that if you get mauled by a scorpion it's totally not the city's fault.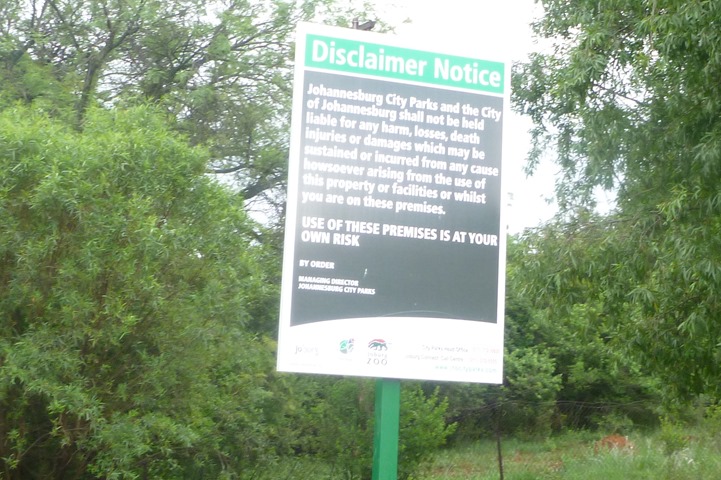 (Plane man update: The man has returned from the galley, after about a five or so minute visit.  I don't think he got cookies.  He seems quiet now. I can't quite see, but I think he's had TV privileges revoked.  Child is still rather upset however.)
Once I got into the park, I declared that my turnaround.  I snapped a quick pic before heading back.  For those wondering, I had moved things around a bit to even them out, and the other wrist had the Withings Activité watch on it.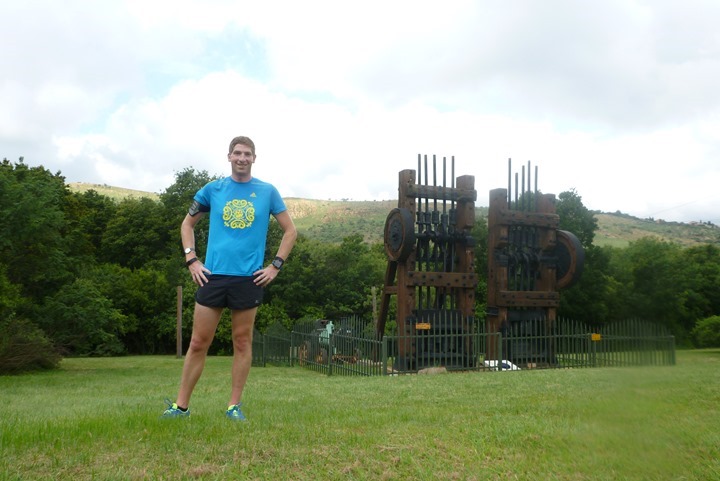 With that complete, I headed back out towards the main gate.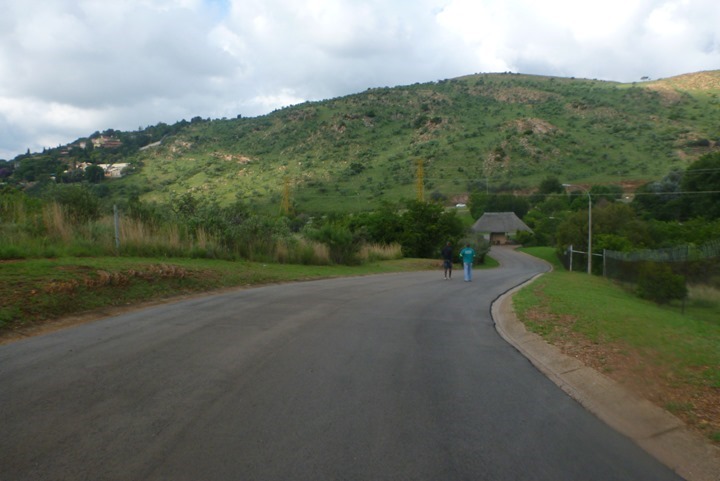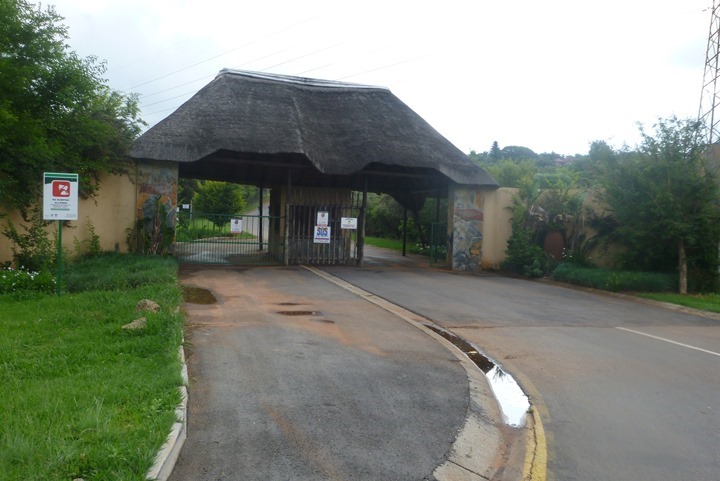 While one might presume that it'd be all downhill back to the hotel, they'd be horribly wrong.  No, I was basically at the same altitude as I started.

So I pretty much had to re-do everything that I already did…again.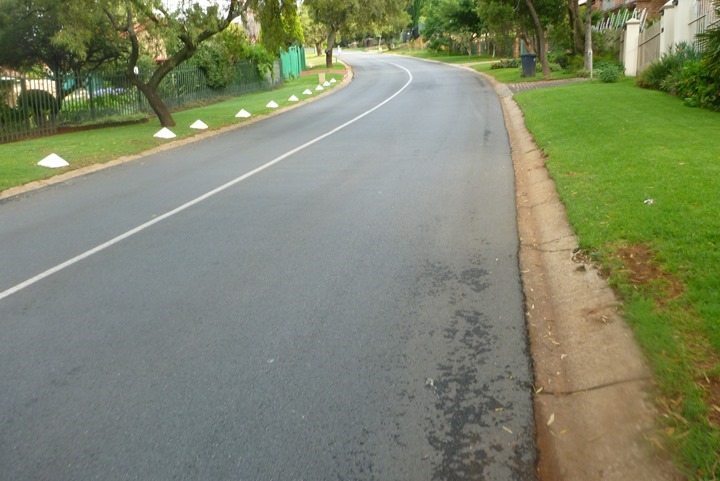 As I was working my up various hills, I added the grade data page.  It was between 12 and 16% most of the time.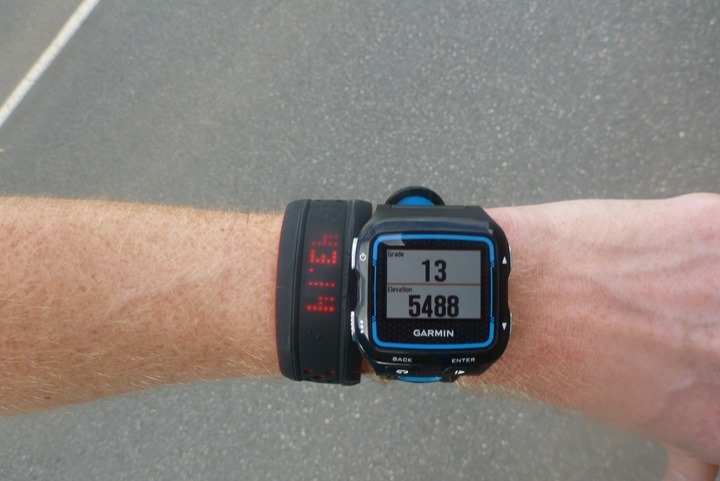 From there I just went up and down.  You can see below, where I go down quite a bit, only to eventually follow that pavement all the way back over the next hill.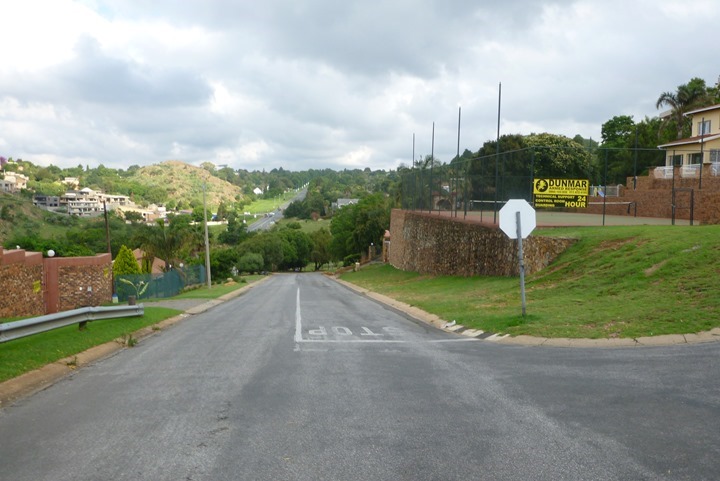 But eventually I found my way back – just shy of nine miles, and over 1,000ft of climbing.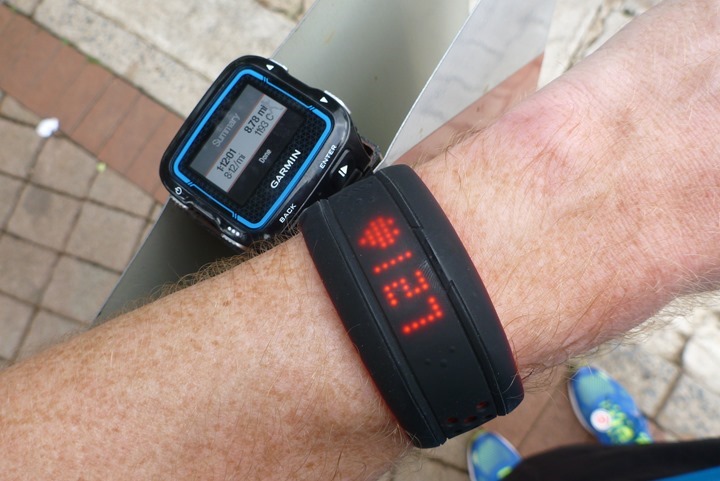 With my run complete, I cleaned up and headed off to the airport.  I decided against buying a vuvuzela in the gift shops, though it was tempting.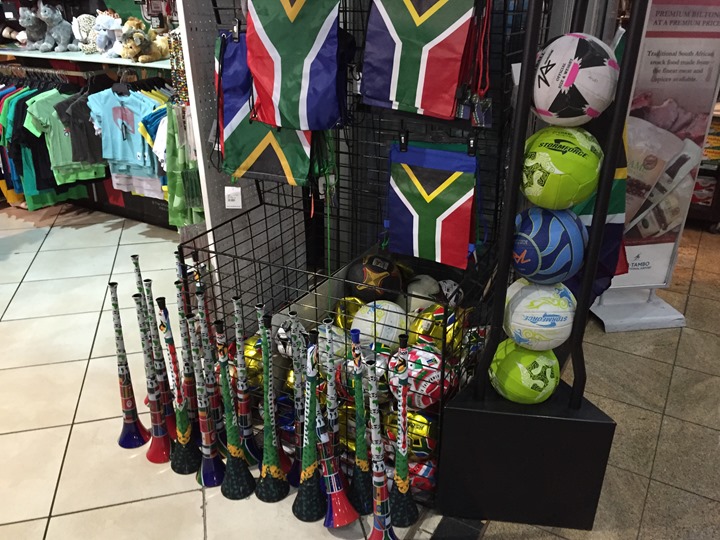 I also refrained from the ostrich sticks or sliced oryx.  While both likely worthy of purchase, I'm not sure The Girl would appreciate it as a stocking stuffer.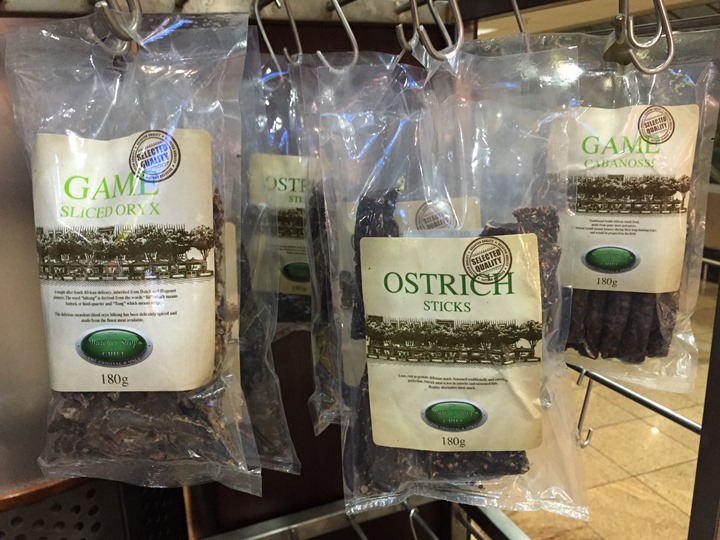 A short time later I boarded the first flight of the trip.  Once I land in London I'll immediately hop on another 8+ hours flight from there.  Don't worry though, gives me plenty of time to write posts!
Thanks for reading!
(Final Plane Man Update: They just threw him off the plane, from 37,972ft, situated over Yenge, within the Democratic Republic of Congo.  Ok, not really.  But don't worry, there's still 7 hours and 21 minutes remaining, perhaps he might awake from his stupor.)