Two quick reminders: First, the Giveaway Closes at the end of today, get your entries in!  And second, if you're in/around Paris this weekend, remember the DCR Open House is coming up on Saturday, along with the Santa 10K on Sunday.  Do remember to register!  I'll send out more details to those registered tomorrow.
This past weekend we took the 2hr and 15min high speed train under the English Channel over to London.  While I've been more times than I can count, The Girl actually hasn't seen London from a sightseeing perspective. So combine that with a few friends and it seemed like the perfect weekend made slightly longer getaway.
While we've been doing many touristy things, I did head out for a Sunday run with one reader and very helpful post commenter.  Tim responds and answers tons of questions on the FR920XT and a handful of other posts, and happens to be based in the greater London area.  He runs roughly the same pace as I, so we figured a Sunday long run of sorts would be perfect.
We headed out from my hotel area around 8AM – which turned out to be slightly darker than I thought it would be.  I forgot that with the UK being an hour behind Paris, despite being not much different in longitude or latitude, it would result a much different sunrise/sunset.  So, apologies for the slightly dark/grainy photos.
Within half a mile we were passing Westminster and Big Ben.  This time of the morning there was barely anyone around, so it was rather peaceful still.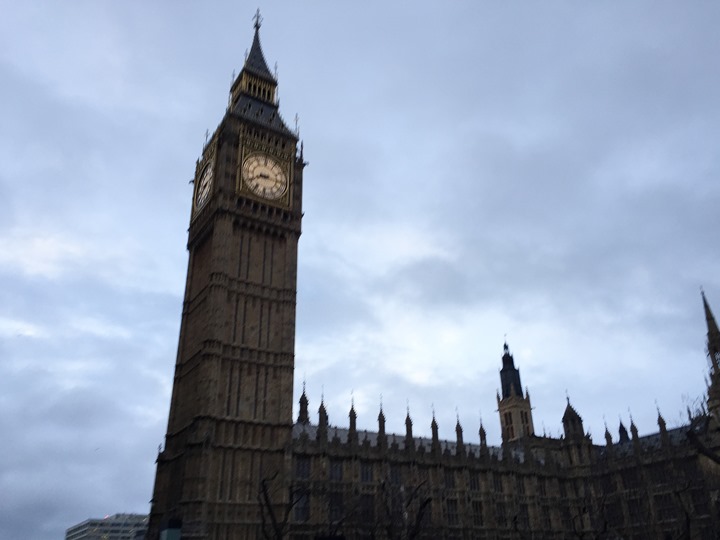 Just a moment or two later we turned onto the river trail and the London Eye was opposite us.  It wasn't quite moving/operating yet.  I suspect it opens slightly later.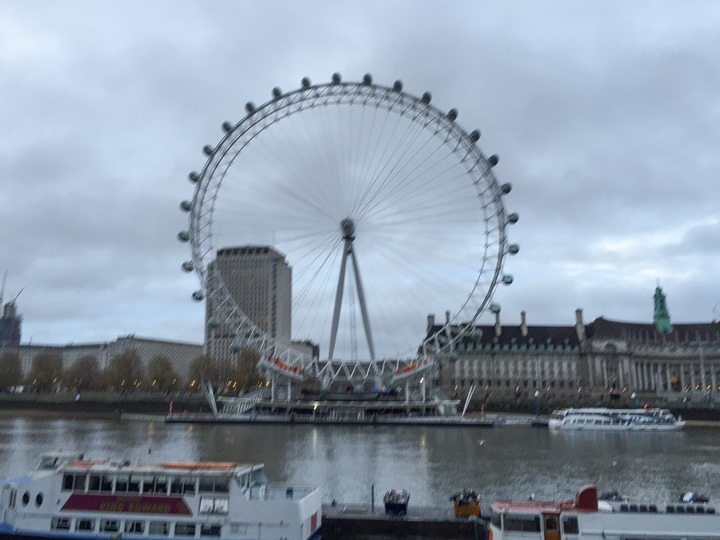 We'd continue to along the river all the way to the Tower of London and Tower Bridge.  The trail runs right on a boardwalk on the river for some portions, but there's a handful of portions that the trail is blocked, broken, or otherwise missing.  So you end up bouncing back and forth a bit between tall buildings in small alleyways to the main street to continue making forward progress.
Here's Tim as we made a loop around the Tower of London grounds.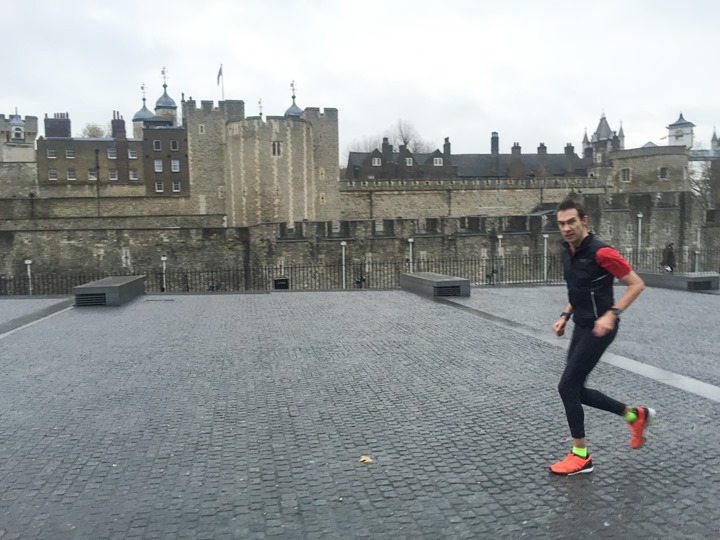 After looping around the Tower of London we crossed Tower Bridge.  This is probably the prettiest of bridges in London, as well as being one of the most touristed.  This time of the morning it was completely empty save a few pigeons.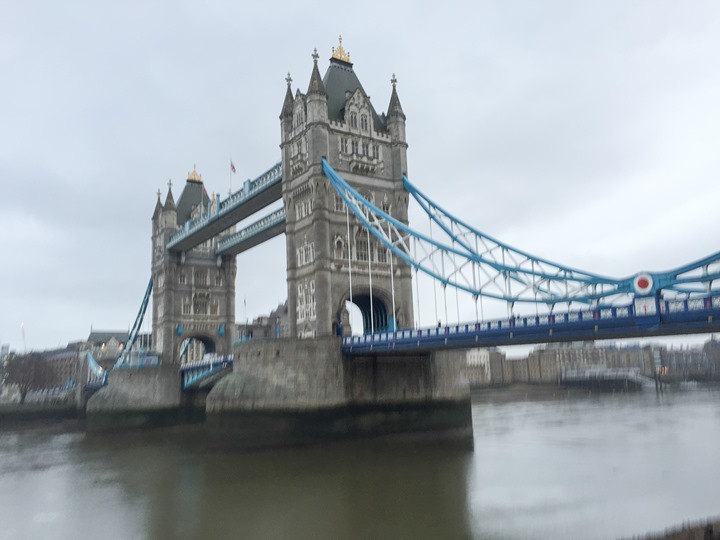 We headed back along the opposite side of the river until we were trail-blocked again, at which point we crossed over the river and headed inland away from the water.  That'd eventually take us to St. Paul's Cathedral.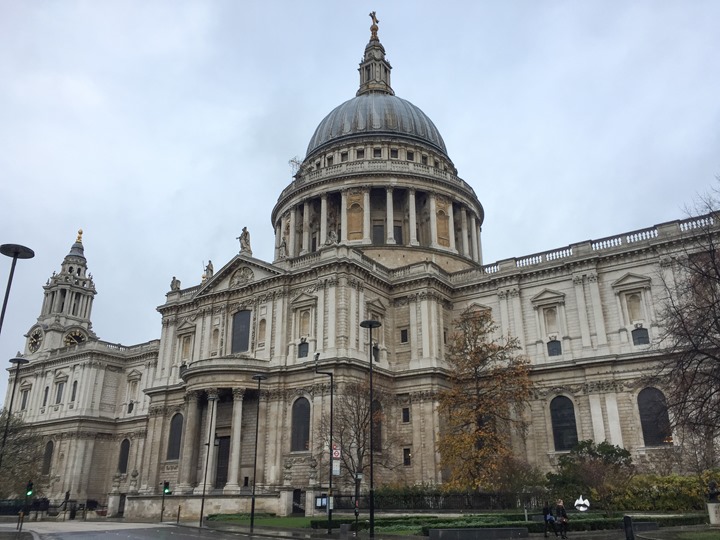 This section of the route was a lot of weaving in between dense urban structures, sometimes on small streets.  But we broke through into Trafalgar Square, to find a blue rooster.  I'm not clear on the blueness of the rooster, but I'm guessing someone here can probably explain.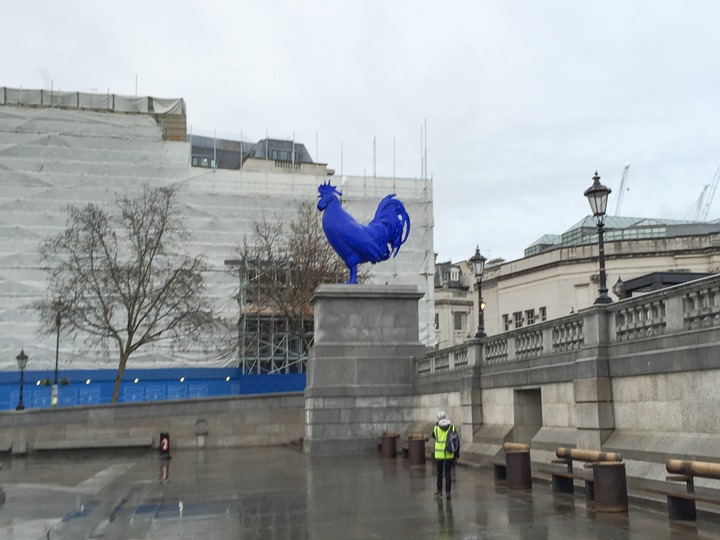 We then joined up with some of the parks, which would take us along the Olympic Marathon route, and pretty much exactly where I was standing over two summers ago for the event.
Then it was into Hyde Park for a partial loop before exiting.  This was where the men and women's triathlons were held.  We'd end up running right along by the pond and the route for the running portion of both.  Good times those days were!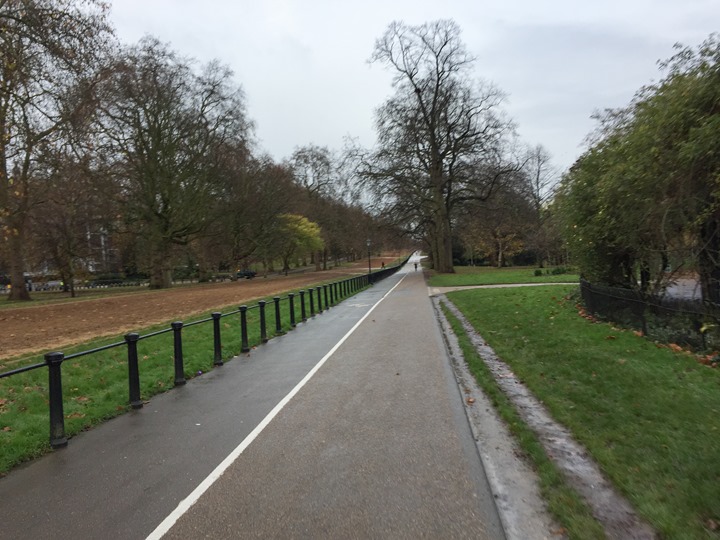 For those curious on technology, I had a few things with me.  First was the FR920XT, and then alongside it the new Mio Fuse.  It's an activity tracker and optical HR band.  It has the capability to store workouts for later upload to your computer.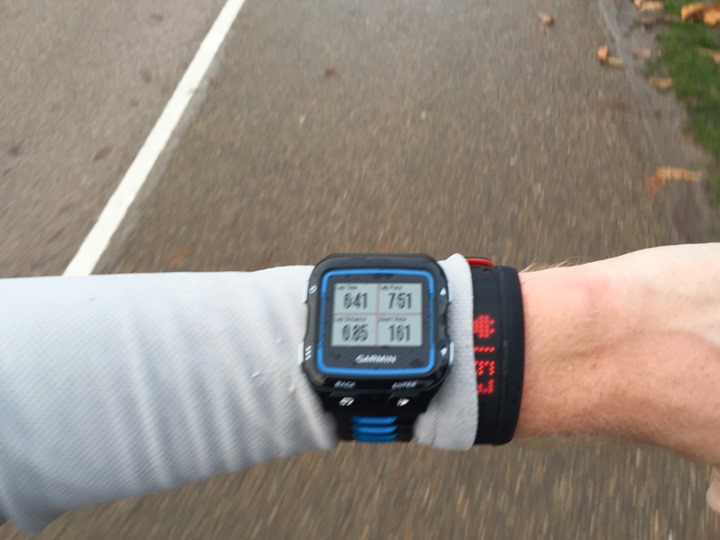 And on the opposite wrist, the Epson Runsense 810  It's a full on GPS watch with optical HR sensor built into the back of it.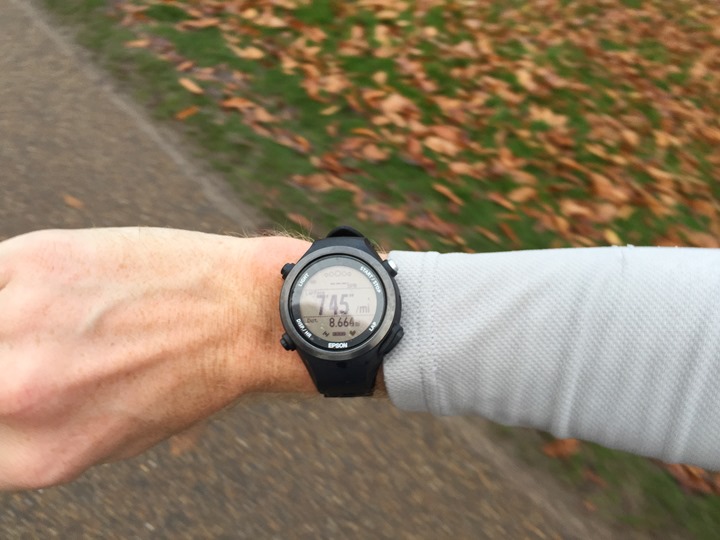 While I've also been using the Fitbit Charge as well as Withings Activite this past weekend too – they didn't make the cut for the run.
After the park we'd work our way back down to the hotel, ending with about 12 miles in total.  Not too shabby!  Thanks Tim for the run (as well as answering all the questions)!
From there it was out into the craziness of London for many more miles of walking than I could have ever imagined.  About 8-10 miles each day this weekend (just walking).  Nuts!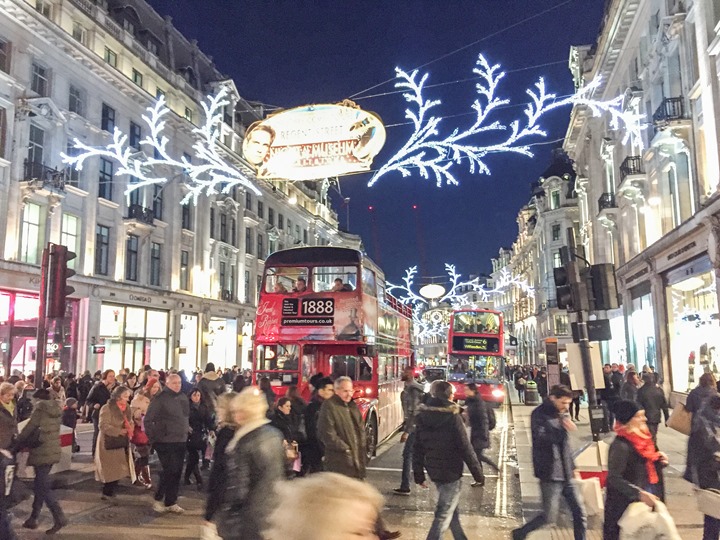 Hope everyone has a good week ahead!