Once again this week I had to actually look at a map to figure out where on earth I was being sent for work.  The last time was when I went to Xi'an, China.  Sometimes I've heard of the city but may not know where it is, but in this case, I knew neither about the city nor where it was.
Turns out, Apeldoorn is in the Netherlands and about an hour from Amsterdam by train.  It also turned out to be a rather forested area.  At least, the buildings I was working in were surrounded by tall trees, and my hotel was out in the forest – quite literally by itself.
So, that's where this runaround starts – effectively in the middle of the forest in front of the hotel standing next to a statue of Lodewijk Napoleon and exactly 2,390KM from Moscow and 515KM from London.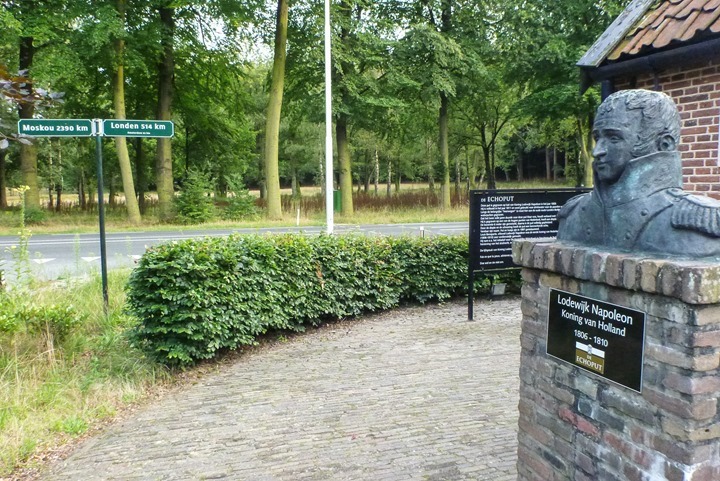 Like most runs these days, I was trying out a newish watch, the Soleus GPS Pulse.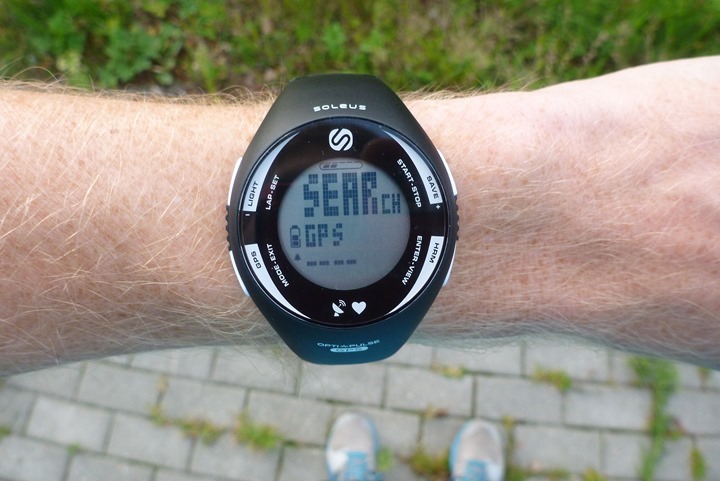 This unit has an optical heart rate sensor in the watch band itself, rather than on the back of the watch body like most other units.  I bought the watch earlier this summer but finally got around to poking at it.  I had previously also bought the non-GPS variant of the watch, but didn't have too much success with it (either in terms of optical HR accuracy or distance accuracy without GPS).
In any event, I figured I'd give it a go: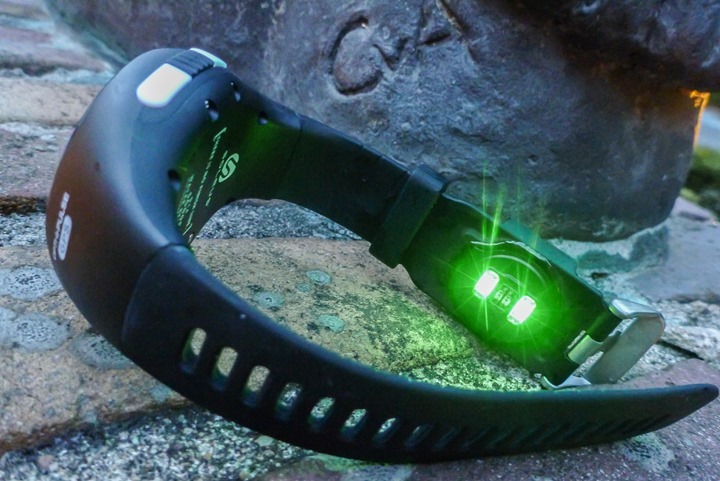 After getting that and the two other watches I was carrying all powered up with satellite reception, I headed on out.
Quite frankly – I had no idea where I was going.  Actually, for that matter, I really had no idea where I was.  I had simply taken a taxi each day about 10-15 minutes into the woods from the office buildings, and with tons of trees and lots of twists and turns it seemed never ending.  But, there were a million bike paths, walking paths, and then trails like threads on a spider web.  So I figured I'd be able to make something out of it.
I crossed the street and set out on the first trail I saw: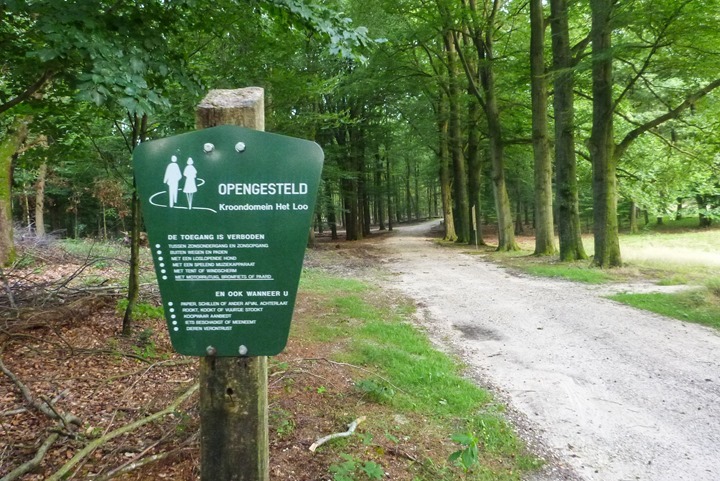 I suspect this sign might tell me something useful – but alas, I don't speak Dutch.
The first portion was on a bit wider path, about car width, though there was no method for a car to get there, so I wasn't worried about it.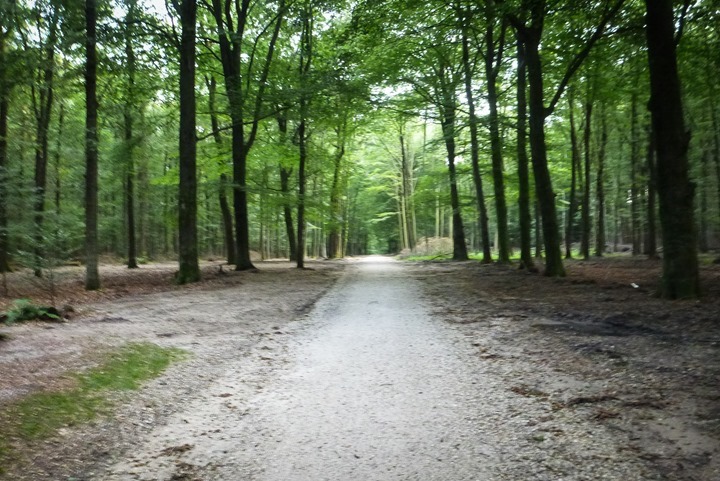 As I got up to speed I checked on the Pulse a bit.  I'm going to say the verdict is still definitely a bit up in the air on this one as far as HR accuracy goes.  Much more HR testing there to be done, but first impressions weren't great.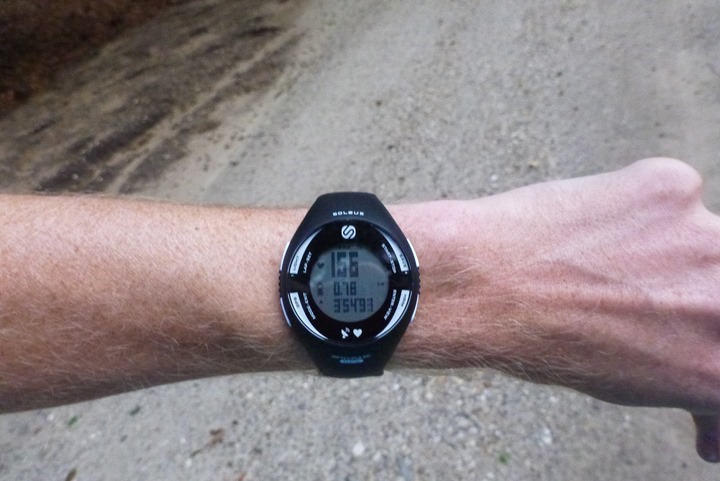 The trail slimmed down, and I got a nifty flag on the pole.  This would basically be the last time for a while I'd see either a sign or a flag.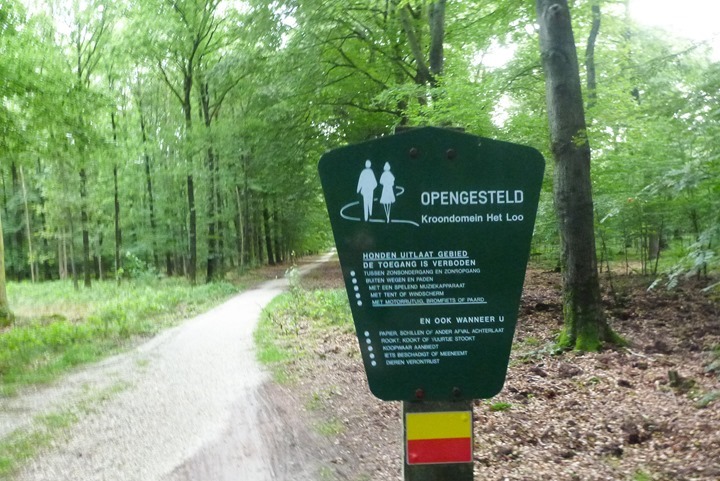 Some time later I ran into an awkward gate.  It looked like it was designed to allow wildlife to roam through it one-way, since that left section would lift up entirely.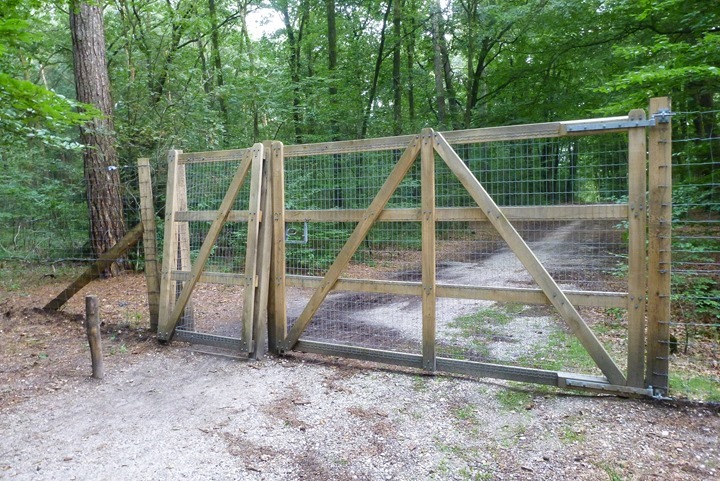 Since I was neither wildlife or on the other side of the fence, I just turned right and followed along the fence for a bit.
It got astoundingly dark in this section, and strangely smelled of unrecognizable (alive) animals.  Sorta like a cross between a zoo and a farm.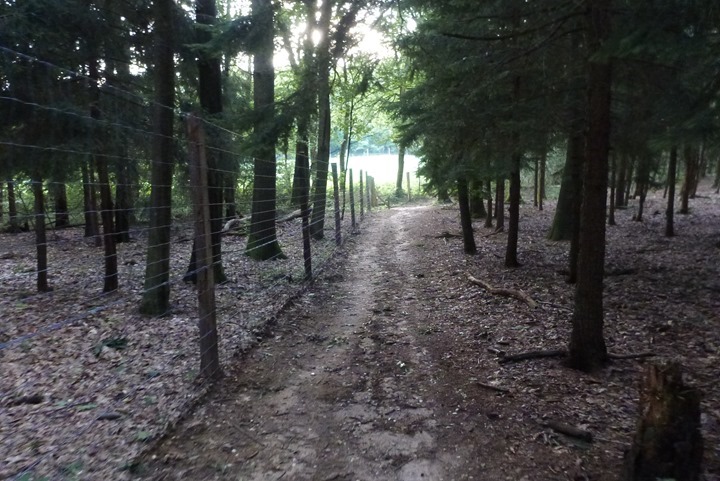 I thought through it while I was running along and decided that continental Europe doesn't really have any man-eating animals.  Kinda nice that way.  No lions, tigers or bears.  At least, bears that you actually have to worry about.  Nor elephants, or buffalo.  So basically, I figured I was good short of a mutant squirrel.
After the fence disappeared the forest got a fair bit denser and the trail much thinner.  To be clear, I still had no idea where I was going.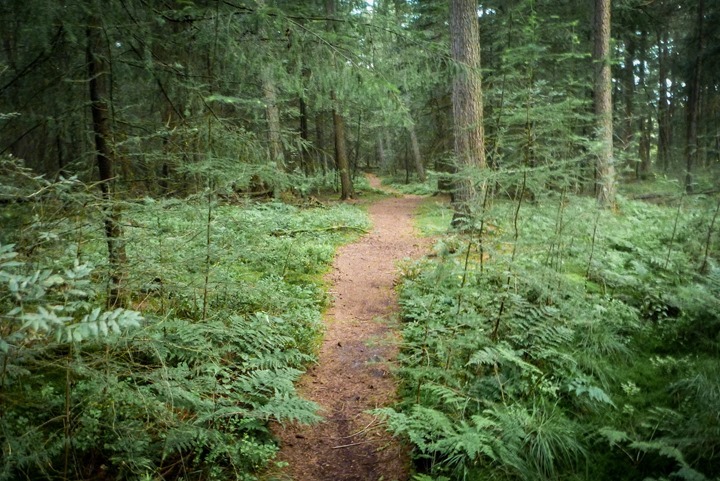 About half-way through my run I stumbled past a fire truck red porta-potty.  I appreciate that the Dutch decided to just randomly place a brightly visible (and open) bathroom in the middle of nowhere.  Running locations around the world could learn from this example.
Despite how these photos might look, it was actually getting fairly dark fairly quick.  Conference calls had delayed my departure till around 8:30PM, meaning I was running well into dusk….in the forest…without any idea where I was or where I was going.
Around the time I was starting to wonder where I was, I stumbled out of the woods onto a bike path, with an ominous message: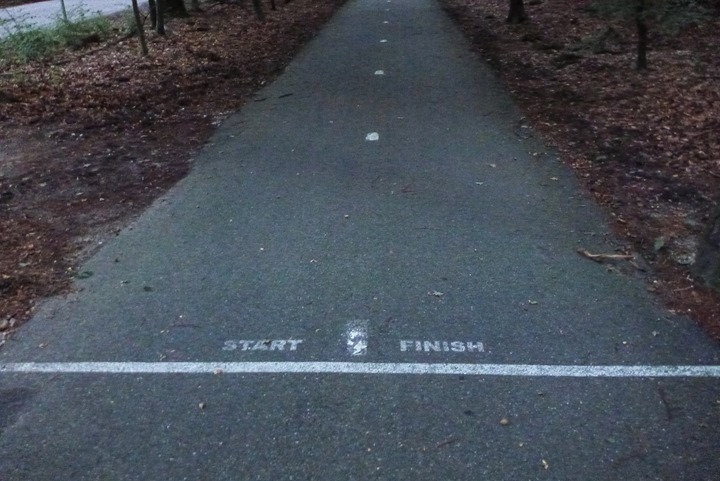 What on earth does that mean?  Both the start and the finish?  Or do you get to choose?  Very confusing.
Not far away was another marker, listing some names of places.  None of which said "Ray's Hotel" (which I couldn't even pronounce anyway).  Thus, all of which were useless to me.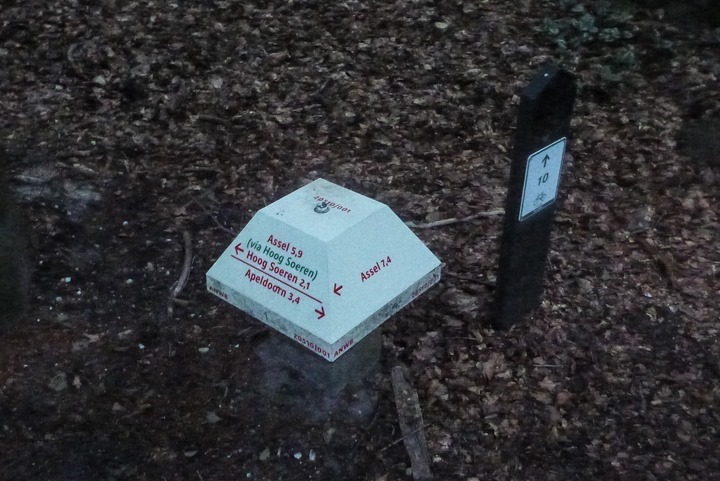 Now ironically, despite having three GPS watches on me, only one of which could actually get me back home: The Suunto Ambit3.  Neither the FR620 or the Soleus GPS Pulse has any navigational functionality.
So I started up the feature and prayed it was part of the beta features…and functional.  Thankfully, it was.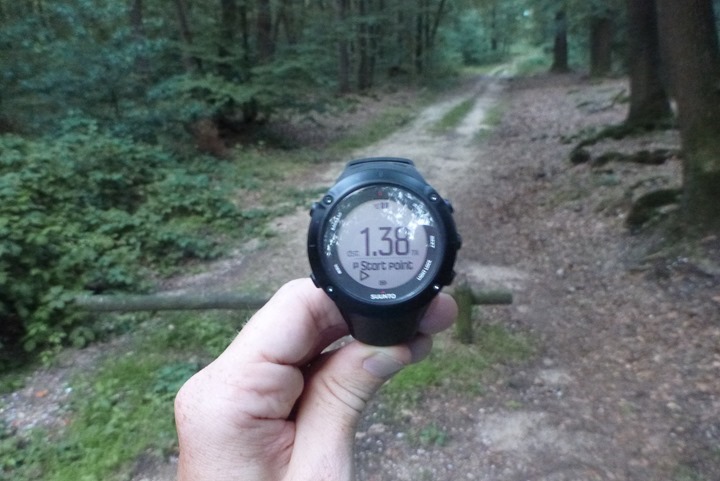 Turns out I was only about 1.4 miles away from where I started.  Which to be fair was roughly where I figured I was.  I had taken some care to do swirling loops rather than just run one direction forever.
Now in the defense of why companies don't put navigation into many GPS watches these days, the reason is obvious: Most people don't use it.  As proof of that, this is actually the the first time ever on a run where I truly needed a back to start function (to my recollection).  I've of course used it in testing and what not over the years for all the watches I've tested, but none of which were in a case where I genuinely didn't know where I was.
Which isn't to say it doesn't belong on $400 GPS units (as I think it generally should be), but more of a reason why it doesn't make sense on $200 GPS units.
A short bit later, getting closer: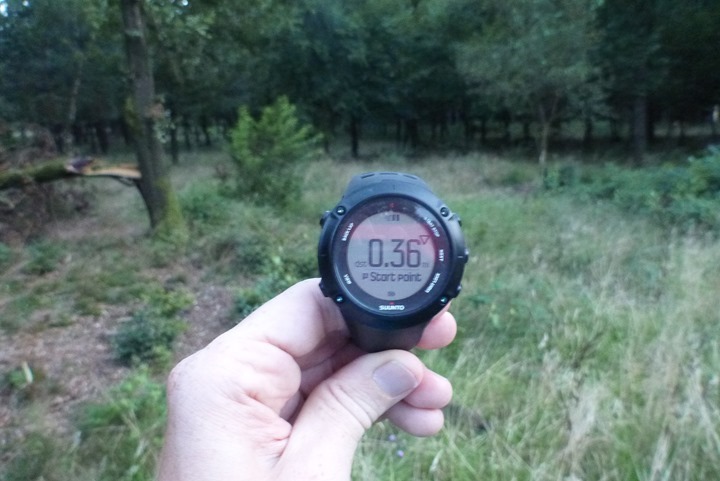 And, some short bit later I find myself back at my friendly little Louis: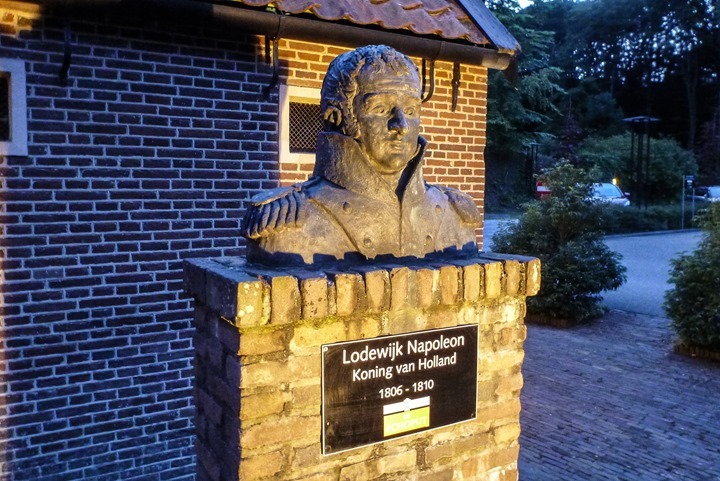 This run wasn't exactly full of amazing monuments or other landmarks, but that's cool with me.  I'd happily go back to this area to run or ride around.  You can pretty much go on endlessly without seeing anyone (I didn't see a single person in the woods). Love it!
Meanwhile, back on the GPS front all three units were reasonably close for a trail run.  Dense trees and switch backs are amongst the hardest things for any GPS unit out there.  So while there's a .20 miles spread (approx 3% difference), and that's a touch bit higher than most variants (about 1-2%), it's pretty much in line with expectations for trees and trails.
Suunto Ambit3: 6.07 miles
Garmin FR620: 5.97 miles
Soleus Pulse GPS: 6.17 miles
With my run done, it was off to sleep and then back to work the next day.  It was there I noticed all the names on the Coke bottles.  As I learned in the US last week, apparently Coke is putting names on bottles.  I thought this was notable because the names are definitely not Americana.  I decided to go with Rudolph for my Coke Zero (most Europeans prefer Coke Zero over Diet Coke):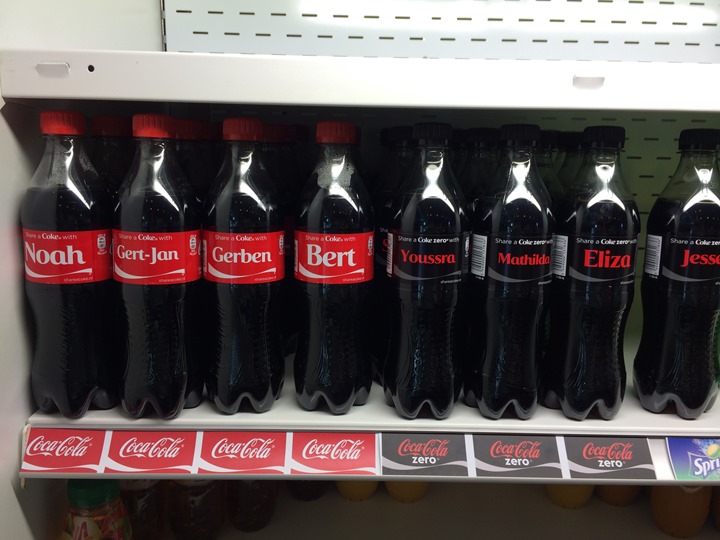 With that, it was back onto a local train first, and then a high speed train for a late night arrival back in Paris: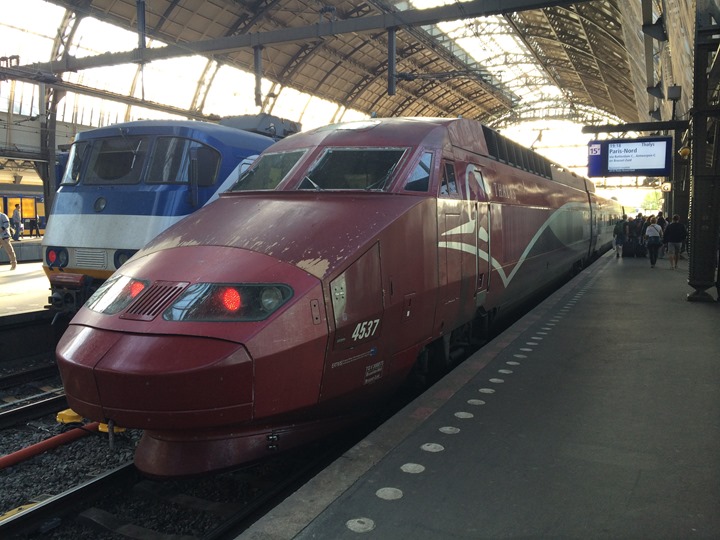 Thanks for reading, and have a great weekend all!