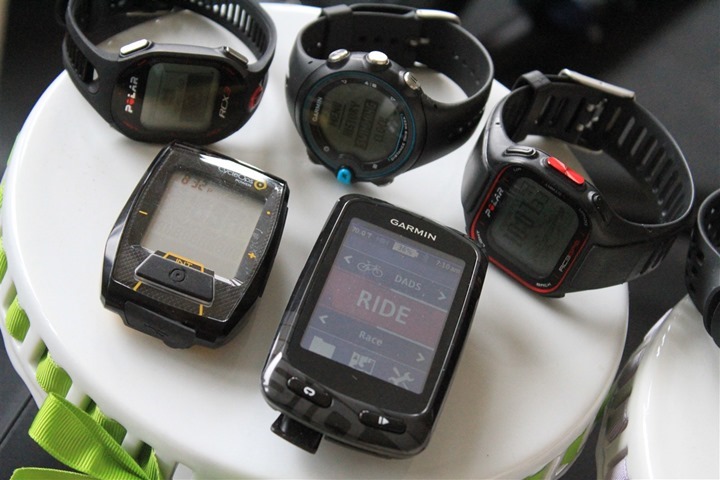 It's time to draw the winners of last week's 'You win, you choose!' giveaway. This was the first time I let you pick your own prize, whereby you got to raid the pantry for whichever device you want.
The name of the game this time was listing out the instructions for a workout in the coming seven days. As expected, the workouts varied quite a bit. However I was somewhat surprised at how many workouts involved rather intense gym sessions. I guess I always assumed this was more of a swim/bike/run crowd (plus a few other sports). Cool stuff though. If you're ever at a loss for a workout idea, consider that now the worlds largest database of workouts.
Here's a few of the workouts you planned to do:

Ouch, that sounds painful!

Congrats to Krystyna on a Top-10 AG finish! Very solid!

Hmm, maybe I'll check this hill out next week in person…

Yes, now that's my kinda workout!

Woah now, the above just makes my head hurt. Though, I'm a fan of the step #4.
Now unfortunately it comes time to narrow down the list from the 2,783 entrants on the page, plus the 9 Active Duty folks makes it a total of 2,792 total folks entering.
From there, I wander on over to Random.org and have it pick it out a winner.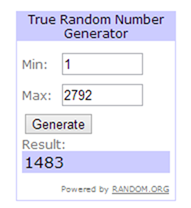 Off I go to look-up comment #1483…

Congrats to Gae! Both for winning, and for completing their first half-marathon on Sunday (well, hopefully anyway!).
Thanks to everyone else for entering as well. And finally, thanks to Clever Training who supported this giveaway and is giving the $500US credit to the winner to pick-out a device of their choosing! And of course, even if you didn't win, you can still swing over to them and save the usual 10% off any device with DCR10BTF (which, supports the site).
Thanks all!