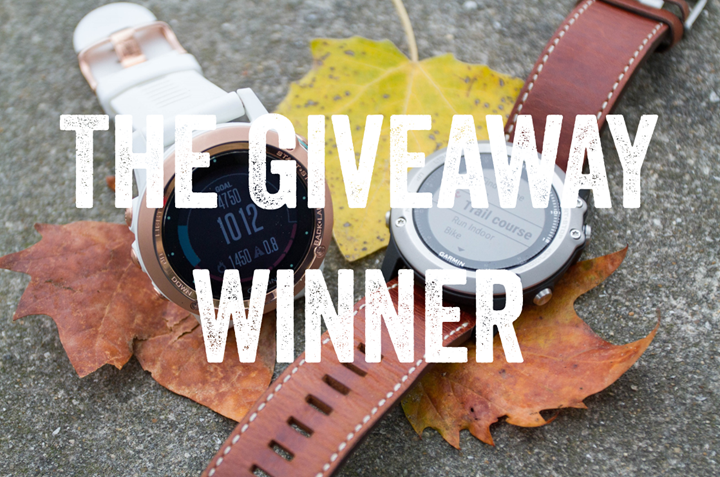 Late last week I held a November giveaway for the Garmin Fenix3, specifically, the Fancy Fenix3.  Or basically, one of the new swanky models of the Fenix3, as seen above.
A mind-boggling 7,470 folks entered the giveaway – making it the largest single giveaway ever here on the site.  Totally nuts!  It's obviously because I had to hand-count every entry like a Florida election that caused the slight delay here.  Sorry!
So, I headed over to my BFF Random.org and stuck in the number: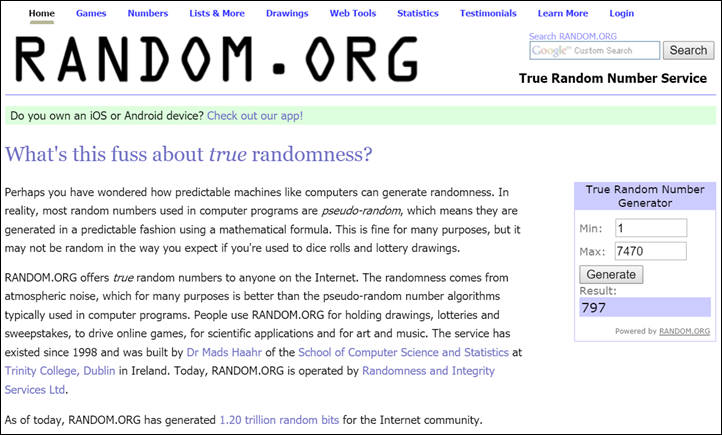 The winner? The magical 797.  Off to do some digging I went.  Upon doing digging, I got Vlad:

You'll remember the question was on what you do differently for working out in cold weather.  Vlad delivered one of the more practical answers: Just add more clothes.
And practicality sometimes wins.  Congrats Vlad!
As for everyone else?  Well, you can still pickup the Garmin Fenix3, which is now on Black Friday at Clever Training sale for $100 off (no matter which model/bundle you choose).
Remember that by supporting the site through Clever Training you also can save 10% on basically everything they sell, unless it's already on some sort of big sale.  From GPS watches to clothing to nutrition.
Thanks for the support, and Happy Thanksgiving!
(Note: I slightly backdated this post to Monday, just because that's the only way I have to re-arrange the tiles on the main page. Sorry again for the delay in getting the winner-winner-chicken-dinner person out!)