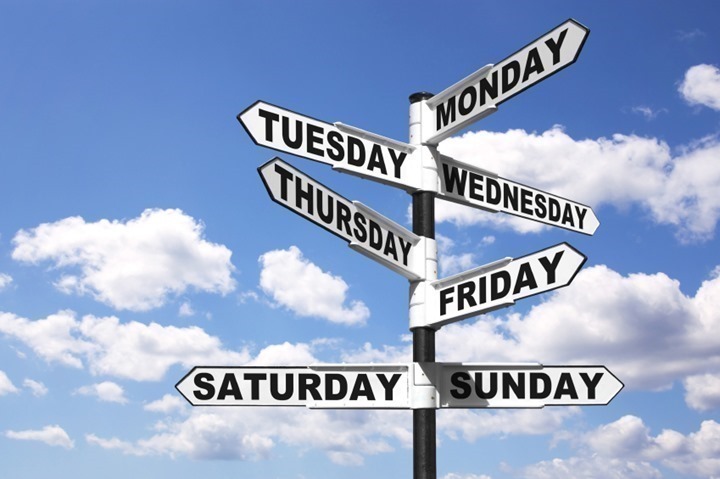 The Week in Review is a collection of both all the goodness I've written during the past week around the internet, as well as a small pile of links I found interesting – generally endurance sports related. I've often wondered what to do with all of the coolness that people write, and while I share a lot of it on Twitter, Facebook, and Google Plus, this is a better forum for sending it on to y'all. Most times these different streams don't overlap, so be on the lookout at all these places for good stuff!
So with that, let's get into the action!
DCRainmaker.com posts this past week:
Here's all the goodness that ended up on the main page of DCRainmaker.com this week.
Sunday: Week in Review–February 17th, 2013
Monday: A weekend cycling around the city multiple times
Tuesday: Reminding myself about the nutrition wall…the hard way.
Wednesday: Garmin gives updated Vector power meter schedule
Friday: Garmin adds new Fenix Skiing mode (in beta)
Paris Blog Posts:
Here's all the Parisian fun we've been having on our Paris sub-blog.  And yup, they're back in the main RSS feed these days!
Friday: Paris Blog: A look at the one and the only Parisian Chipotle
To see all previous Paris Blog posts, simply click here.
The Queue Posts:
The Queue is a place where I post quick galleries of products that have just started the review cycle.  Here's more from the onslaught of new products that have come in lately (with tons more planned over the next few weeks). At the moment, these don't show up in the main RSS feed since they are just quick galleries.  You can however subscribe specifically to The Queue RSS feed here (mostly to just use it as a notification mechanism).
Tuesday: Timex Run Trainer 2.0 Unwrapping (including first run photos!) – Note: Tons of questions answered in this post, plus added more pics per your request.
To see all previous Queue galleries, simply click here.
Stuff that I found interesting around the interwebs:
Here's a not-so-small smattering of all the random things that I stumbled on while doing my civic duty to find the end of the Internet:
1) Horse running around in a bike shop (yes, an actual horse): I hate it when that happens to me. (via Bikehugger)
2) Ski Patroller Myths…demystified: An interesting Q&A interview with a long-time ski patroller (30 years!) who's pretty much seen it all.
3) Cycling Harlem Shake Videos: In the event you find yourself in a shortage of Harlem Shake videos (did you know over 2,000 are uploaded every day to YouTube?), then you can check out some of the cycling (and swimming) related ones.
4) What 200 calories looks like…visualized: This is a really interesting look at different foods, for those that may be watching calories.  Really cool. (via Gizmodo)
5) Nike kills hopes of Android Nike Fuelband fans everywhere: Nike Tweeted out last week that it's a no-go for an Android version of their app.
6) A look at health and fitness gadgets at Best Buy:  This quick post breaks down what are the most popular health and fitness units that you can buy through common brick and mortar stores.  I cover many of them, but obviously some are still in The Queue.
7) Want $32,000?  Just go for a dip in this river.  Well, and perhaps also be a Chinese government official. (via Slowtwitch Forums). Oh, and here's the response.
8) Video shows build of bike from car…or does it?  This Road.CC article questions the motives behind the below video, and where some of the parts really came from.  Motives or otherwise, still a neat bit of video.
9) How to download FitBit data to Excel: Ok, this is a wee bit complex – but…for those that want it, you're in business!
10) About those Fat Bikes: A bit of a look at Fat Bikes, and pros and cons of them, and a touch bit of controversy.
Sports Technology Software/Firmware Updates This Week:
Each week I quickly highlight some of the new firmware, app, software and website service updates that I see go out. If you're a sports technology company and release an update – shoot me a quick note (just one liners is perfect, or Tweet it at me) and I'll make mention of it here. If I don't know about it, I won't be able to post about it. Sound good?
Garmin adds skiing mode to Fenix: I covered this pretty well above in my post dedicated to it.
iPhone/iPad App Updates this week: