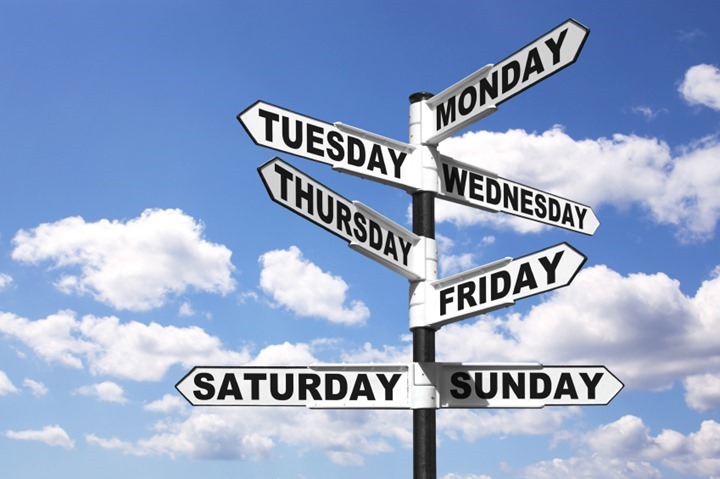 The Week in Review is a collection of both all the goodness I've written during the past week around the internet, as well as a small pile of links I found interesting – generally endurance sports related. I've often wondered what to do with all of the coolness that people write, and while I share a lot of it on Twitter, Facebook, and Google Plus, this is a better forum for sending it on to y'all. Most times these different streams don't overlap, so be on the lookout at all these places for good stuff!
So with that, let's get into the action!
DCRainmaker.com posts this past week:
Here's all the goodness that ended up on the main page of DCRainmaker.com this week.
Sunday: Week in Review–December 22nd, 2012
Monday: Quick FYI: Trainers are now within the Product Comparison tool
Tuesday: So you just got a GPS fitness device for Christmas? Start here: 2012 Edition.
Wednesday: Kinetic inRide Bluetooth Smart Power Meter Accessory In-Depth Review
Thursday: Memorable Travel Running, Riding and Swimming Moments of 2012
Paris Blog Posts:
Here's all the Parisian fun we've been having on our Paris sub-blog.  And yup, they're back in the main RSS feed these days!
To see all previous Paris Blog posts, simply click here.
The Queue posts:
The Queue is a place where I post quick galleries of products that have just started the review cycle.  Here's more from the onslaught of new products that have come in lately (tons more planned over the next few weeks). At the moment, these don't show up in the main RSS feed since they are just quick galleries.  You can however subscribe specifically to The Queue RSS feed here (mostly to just use it as a notification mechanism).
Hang tight! The queue is filling with CES related goodness (January 8th-11th)!
To see all previous Queue galleries, simply click here.
Stuff that I found interesting around the interwebs:
Here's a not-so-small smattering of all the random things that I stumbled on while doing my civic duty to find the end of the Internet:
1) A look at a slew of Top 10 Ironman performance categories: A pretty cool analysis from a triathlete out of the UK who has sliced and diced Ironman result data a myriad of ways.  Top 10 AG swims?  How about Top 10 transition times?  All there.  Fun stuff.
2) ANT+ enabled cycling tire pressure sensor: Really cool to see this idea come to fruition.  This is one of the ways I noted two years ago that technology companies could start to provide more information in the cycling world.  Awesome to see them launch a Kickstarter campaign.  Also supports Bluetooth Smart.  (via Luke at Training Digital)
3) Looking to launch a product in Kickstarter or Indiegogo?  Perhaps a sports technology product (which…is some of you)?  Read that article.  It summarizes just about all the key points to having a successful launch.  Well, that and not launching on a Friday prior to a holiday weekend.  That tip is mine. 😉
4) Think you follow sports well?  Take this 2012 sports quiz by the Sport Scientists.  It'll likely make you cry.
5) 'Unlocking the secrets of your power meter' free webinar – January 7th: Hunter Allen is sorta the master of power meter training, so these webinars are good to take advantage of when they pop up now and then.
6) A look at Christmas training day from top pros: Kinda neat to see what others are doing…or not doing. (via Science of Sport)
7) A look at 2012 finishers medals from around the world: A pretty cool gallery of mostly long course finishers medals from a ton of places.  Plus some info about the gentleman who got in the world record books this past year for the most iron-distance finishes in one year. (via Rev3 Tri Twitter)
8) Want to ski in Afghanistan?  No? Ok, well then, just go and build your own private ski resort in Utah instead.  Whatever floats your boat.
9) Lululemon adds integrated heart rate strap bra: Integrated heart rate strap clothing is nothing new.  I wrote about it and tested some of it last winter.  But, what is impressive is to see a bigger player coming out with it.  Note that the bra seen below should actually work with not only the Polar stuff, but the Garmin stuff as well (you just swap out the transmitter pod).
Lululemon integrated heart rate strap bra
10) Garmin-Sharp unveils 2013 Team Lineup (Pro Cycling Team): Interesting to see the shuffle around of players in the sport as other teams have dropped some riders based on past admissions.
11) 12 ways to swim without water: An interesting gallery of some methods that people have used to replicate swimming motions without water.  Some of them are normal, some of them are downright crazy.
Sports Technology Software/Firmware Updates This Week:
Each week I quickly highlight some of the new firmware, app, software and website service updates that I see go out. If you're a sports technology company and release an update – shoot me a quick note (just one liners is perfect, or Tweet it at me) and I'll make mention of it here. If I don't know about it, I won't be able to post about it. Sound good?
Tacx Trainer Suite (TTS) updated to 4.5: This was actually last week, but it didn't make the post.  Some good new additions in there, primarily in the virtual reality areas.

Strava updates Android app: More updates from the Strava team, this time targeted at the Android app following last weeks iPhone updates.
That's all folks!  A relatively quiet week in the software update world.  Feat not, the next 1-2 weeks ahead of CES are gonna get busy!  Real busy!